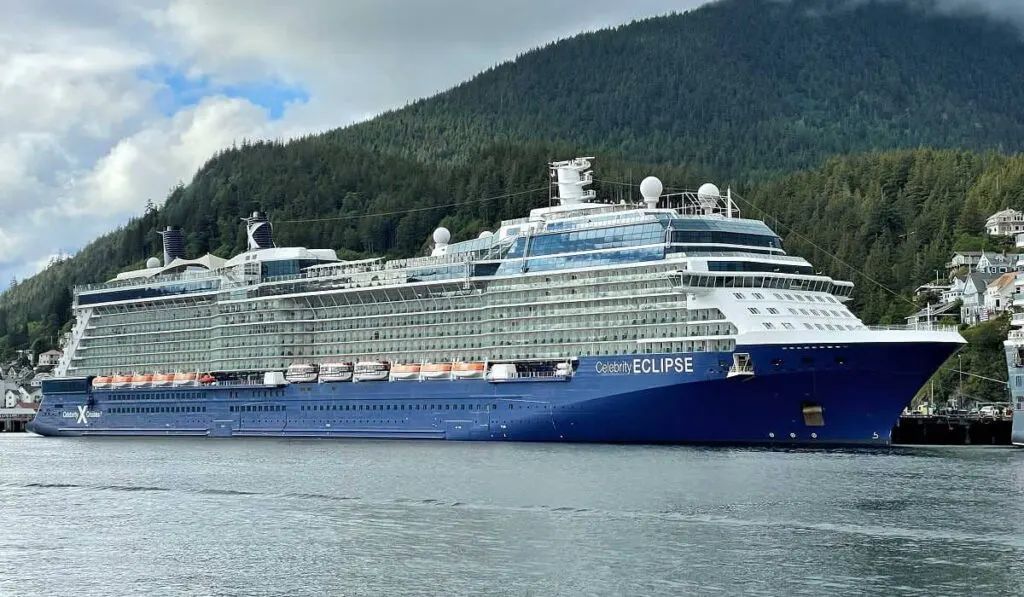 Cruise passengers have many choices when selecting an Alaskan itinerary. However, my Celebrity Alaska cruise on the Eclipse was the most memorable. Maybe it was because it was my first cruise.
Or maybe it was due to Celebrity's amazing service, awesome food choices in the main dining room, and being in a new destination.
Celebrity Cruises have three ships cruising to Alaska; the Solstice from Seattle and the Eclipse and Millennium, both sailing from Vancouver, Canada.
The Solstice and Eclipse are both Solstice-class vessels which a passenger capacity of 2850. However, the Millennium, a smaller vessel carries up to 2170 guests.
Planning an Alaska cruise? Find the best deal here:
Alaska cruise deals – 7-day itineraries for under USD 300. Choose your departure port and cruise line of choice.
During a 7-day Celebrity cruise, you'll see a tidewater glacier, immerse yourself in Alaskan history, and experience magnificent landscapes.
Also, when sailing on the Celebrity Millennium, passengers can add on a land tour to Denali National Park or a Cruisetour to the majestic Canadian Rockies. In 2024, the Millennium will be replaced by the Celebrity Summit cruise ship.
Celebrity Eclipse cruisers can extend their vacation with a Canadian Rockies tour.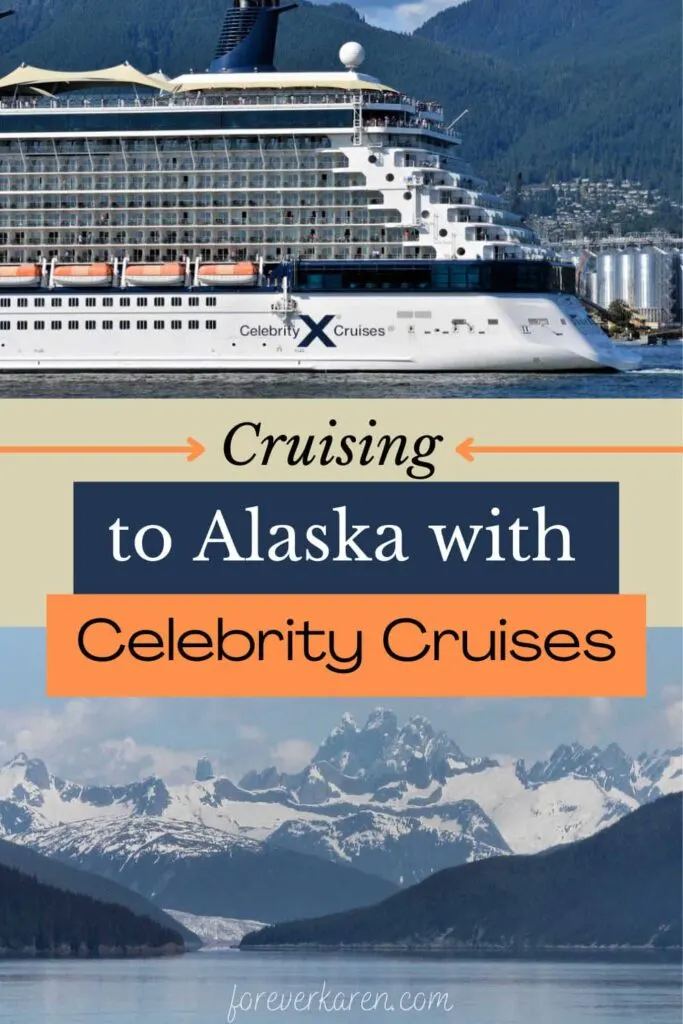 For the 2024 Alaska cruise season, the Celebrity Edge will be offering itineraries from Seattle. It's the first time an Edge-class vessel will sail in Alaskan waters. With an infinite veranda, you can welcome the outside indoors.
Choosing An Embarkation Port
Those living in the lower 49 states might choose Seattle as an embarkation port purely for convenience. However, when comparing Alaskan cruises from Vancouver and Seattle, there are some differences.
Passengers booked on the Celebrity Solstice will enjoy a 7-day roundtrip itinerary from Seattle. The itinerary includes one fjord, Dawes Glacier in Endicott Arm. Also, it consists of a stop in one Canadian port, Victoria, on Vancouver Island.
The Celebrity Millennium sails a 7-day one-way trip to and from Seward if choosing to cruise from Vancouver. Alternatively, the Eclipse offers a roundtrip itinerary, with both vessels cruising to Hubbard Glacier in Disenchantment Bay.
Cruising from Vancouver, you'll spend your first day in the inside passage. Here, the waters are calmer and preferred for those who suffer from motion sickness.
It's important to note Seward is 127 miles from the nearest airport in Anchorage, so passengers require transportation for the 2-1/2-hour journey.
The Millennium, also known as "Millie" to Celebrity's loyal customer base, holds up to 2170 passengers with double occupancy. In 2019, Celebrity revolutionized the Millennium, adding touches from the Edge-class vessels.
Both the Solstice and Eclipse are bigger in size and primarily offer staterooms with verandas. However, if you're cruising on a budget, you can enjoy the same itinerary, onboard dining options, and ports of call by booking an interior stateroom.
Since I reside in Vancouver, I usually opt for a roundtrip itinerary, although I have taken a back-to-back 14-day cruise to Alaska. For my first Celebrity cruise to Alaska, I chose a 7-day return cruise that visited Hubbard Glacier.
Embarkation Day With Celebrity
Leaving Vancouver, I boarded my vessel at the cruise port at Canada Place in downtown Vancouver. Seattle departures leave from Smith Cove Cruise Terminal at Pier 91.
Celebrity Cruises has a loyal customer base, and it's easy to see why. From the moment I stepped aboard the Eclipse, I felt special, with welcoming smiles, a red-carpet greeting, and a complimentary glass of champagne.
Celebrity vessels are timelessly elegant with a neutral color palette and a sophisticated décor.
While I may be biased because I reside in Vancouver, but cruising under the Lionsgate Bridge and bidding farewell to the city, is one of the best send-offs.
My Celebrity Alaska Cruise Itinerary
My Cruise in July stopped in Sitka, Alaska. However, some itineraries dock in Icy Strait Point or Skagway instead.
| | | |
| --- | --- | --- |
| Sunday | Vancouver, Canada (embarkation) | Depart 4:30 pm |
| Monday | Inside Passage, AK (cruising) | |
| Tuesday | Sitka, AK | 11 am to 8:30 pm |
| Wednesday | Hubbard Glacier, Ak (cruising) | 9:30 am to 2 pm |
| Thursday | Juneau, AK | 7:30 am to 8 pm |
| Friday | Ketchikan, AK | 2 pm to 8:30 pm |
| Saturday | Inside Passage, AK (cruising) | |
| Sunday | Vancouver, Canada (debarkation) | Arrive 6 am |
When choosing a sail date, I prefer one that provides an entire day in Juneau. Being Alaska's capital city, Juneau offers the most significant and best selection of shore excursions.
If cruising from Seattle, the Solstice visits Endicott Arm early in the morning and docks in Juneau in the afternoon.
Since the Mt. Roberts Tramway operates until 6 pm, and the last shuttle back from Mendenhall Glacier leaves at 5:30 pm, there's little time to enjoy Juneau when your vessel arrives at 1:30 pm.
However, the Millennium and Eclipse arrive at Juneau between 7 and 7:30 am and leave later in the evening. With twelve to fourteen hours in port, you can choose to do several excursions on the same day.
Selecting A Stateroom
When choosing a stateroom for your Alaskan cruise, opt for that veranda stateroom if your budget allows. On an Alaska cruise, passengers view much of the spectacular landscapes from the cruise ship.
Choosing a balcony cabin means the views of those rugged peaks and lush rainforests are steps away. Also, since Alaska season runs from May to September, it's an ideal time to see whales, porpoises, and harbor seals along your route.
Whales are so common that I've seen plenty on EVERY one of my Alaska cruises. It's a good idea to pack a pair of compact binoculars and look for the plumes of mist close to shore.
Should you be sailing northbound on the Celebrity Millennium, choose a veranda cabin on the starboard side. For southbound cruises, select the port side instead. By choosing a stateroom adjacent to the land, you'll enjoy fantastic views all the way.
We enjoyed the modern look of our balcony stateroom and it had lots of storage. One of our favorite things to do was have morning tea outside while watching the stunning landscape.
There's something so wonderful about listening to the sound of ice crunching against the ship's side as it approaches Hubbard Glacier.
Packing For An Alaska Cruise
Regardless of which month you cruise, prepare for your Alaska cruise by packing layers. The weather can change quickly, and I've experienced a heatwave to bitterly cold temperatures.
Alaska cruises are less formal than other destinations, so don't worry about the dress code. When selecting outfits, think warm over style.
Sweats and fleece layers work best, and choose waterproof items over water-repellent. A 7-day Celebrity cruise has two "Evening Chic" nights, which have replaced formal nights.
Women can select cocktail dresses or two-piece outfits for these nights, and men can wear pants with a shirt or sweater. If passengers want to dress in formal wear, by all means, do so.
Celebrity vessels don't have self-serve laundry rooms. So, if you're trying to minimize what you take, be prepared to pay for laundry services.
Celebrity Alaska Cruise Sea Days
The Eclipse and Solstice offer some unique features that are only available on Solstice-class ships. The Lawn Club (with natural grass) allows for lawn bowling, croquet, and picnics. Next to the Lawn Club, passengers can sign up to create a piece of blown glass at the Hot Glass Show.
Celebrity ships cruise along the inside passage, which offers calm seas and picturesque views of islands and forests for as far as the eyes can see.
However, once my ship cleared the tip of Vancouver Island, the waters became rough and caused a lot of seasickness. Whether you suffer from seasickness or not, be prepared by packing motion sickness patches.
If you're worried about the weather, you don't have to lounge by the outer pool area. All ships have solarium pools, so Alaska cruise-goers can enjoy a dip or a soak in one of the hot tubs, regardless of the weather outside.
One of my favorite places onboard was the eye-catching library. Two stories high with large windows looking out to the Lido, the space was always filled with natural sunlight.
There was no time for boredom on a sea day with a games room, Canyon Ranch Spa, and activities galore. Celebrity also offered many enrichment programs to learn about Alaska's glaciers, wildlife, and landscape.
Since the sun didn't set until 11 pm in the summer, I found myself busy, making use of the daylight hours. In ports, I usually stayed on shore until I was required to be back on the ship.
Bar and Dining Options
The larger Solstice-class ships have at least eight bars spread out across their decks. The Cellar Masters and Martini Bar are always popular spots in the evenings and on sea days. Alternatively, the Sunset Bar provides those soothing wake views at the ship's aft.
Celebrity is known for its first-class dining and excellent food selections. If you book a suite class stateroom, Celebrity provides an exclusive dining venue called Luminae. Blu Restaurant is reserved for those in Aqua-class.
Beyond the complimentary dining options, you can choose to eat in specialty restaurants onboard. On the Millennium, you can choose from Qsine, Sushi on Five, and the Tuscan Grille.
The Solstice features Le Petit Chef dinner show at Silk Harvest, Tuscan Grille, Murano, and Sushi on Five. On the Eclipse, Qsine replaces the Silk Harvest, but in the same location.
If you want to try more than one specialty restaurant, purchasing a dining package on the Celebrity's website before your cruise can save up to 40%. Additionally, Celebrity often offers discounts on first-night specialty dining.
For those who need a caffeine kick, Cafe al Bacio offers specialty coffees and teas.
What To Expect On A Celebrity Alaska Cruise
Alaska cruises are much different than itineraries in warmer destinations. The dress code is much more relaxed and you generally won't see guests laying on the pool deck unless Alaska is experiencing a heat wave.
With cooler weather, you'll want to take advantage of the solarium pool, Persian Garden, and Sky Observation Lounge (on Solstice-class), and Sky Lounge (on the Millennium).
If it's your first trip to Alaska, expect some nights to feature Alaskan cuisine with salmon, crab, and other seafood.
The days are much longer in the summer, and it's a wonderful opportunity to soak up the scenery, even late at night. Your ports of call may vary from mine.
Sitka
Like most cruises I sail, I tend not to choose port excursions unless it's something that sells out. Arriving in Sitka was no different. Instead, I pick up a tour in the port or explore the town on my own.
Sitka is a small town with under 9,000 residents. Seeing its large marina, it was apparent, the town's primary source of income came from fishing. During my exploration of Sitka, I discovered it was established by the Russians, so many excursions excursion center around its town's rich history.
I admired the totem poles at Sitka National Historical Park through the raindrops and learned more about Alaska's past.
I discovered the St. Michael's Cathedral in town, a gem of a building with an equally rich heritage. While far from a show-stopper outside, the Orthodox Catholic Church houses some unique religious artifacts inside the cathedral.
The Sheldon Jackson Museum and Sitka Historical Museum Sitka display fantastic totem poles, kayaks, and ceremonial items. At either museum, you'll learn more about the Tlingit, Russians, and Americans who help shape this land.
Within walking distance of town, the Alaska Raptor Center allows you to see bald eagles and other birds of prey. The rehabilitation center heals injured birds and returns them to the wild.
Five miles out of town, the Fortress of the Bear sanctuary allows guests to see black bears and coastal brown bears. The sanctuary rescues injured and orphaned bears who would have otherwise perished in the wild.
If you prefer to take an excursion, there are plenty of tours in Sitka.
Cruising Hubbard Glacier
While the Celebrity ships don't cruise to Glacier Bay National Park, they offer a great cruise to Hubbard Glacier (or Endicott Arm).
One of the highlights of the Celebrity cruise was Hubbard Glacier. Since the ship spent 4-1/2 hours in Disenchantment Bay, Celebrity provided a unique experience by putting on a magnificent brunch.
The Sky Observation Lounge on the Lido deck made the perfect place to watch the approach to Hubbard Glacier. As my ship left the Gulf of Alaska, I was surprised that the surrounding terrain was green.
But as the Eclipse neared Hubbard, the waters became dotted with icebergs, which grew larger the further we sailed. Once I sighted the glacier, I headed outside to witness its magnificence.
Nicknamed the "galloping glacier," Hubbard continues to thicken and grow each year. Since most of Alaska's glaciers are retreating, this is fantastic news.
Even though I had seen many glaciers, Hubbard's size and color astounded me. At 7 miles wide and 350 visible feet above the water, I stood in awe of its beauty.
Since Hubbard is advancing, it provides cruise passengers with the best calving action. It was interesting to hear the thunderous sounds of the icefield cracking. Then, hundreds of people looked across the glacier, trying to capture that shot of the ice breaking away.
Sometimes the pieces were small; other times, they were as large as a house. If you want a front-row seat, consider booking the Glacier Explorer Excursion, which gets you close by boarding a smaller vessel.
After watching Hubbard for over an hour, I head downstairs to enjoy the Hubbard Day brunch. To this day, it's still one of the most memorable meals I've enjoyed on a cruise ship.
Juneau
During my Alaska cruise, I had one pre-booked excursion in Juneau, Alaska's capital city. Not for the budget-minded, my tour with sled dogs on Herbert Glacier was the highlight of my vacation.
While it cost me over USD 500 per person, the three-hour excursion was thrilling and a once-in-a-lifetime experience.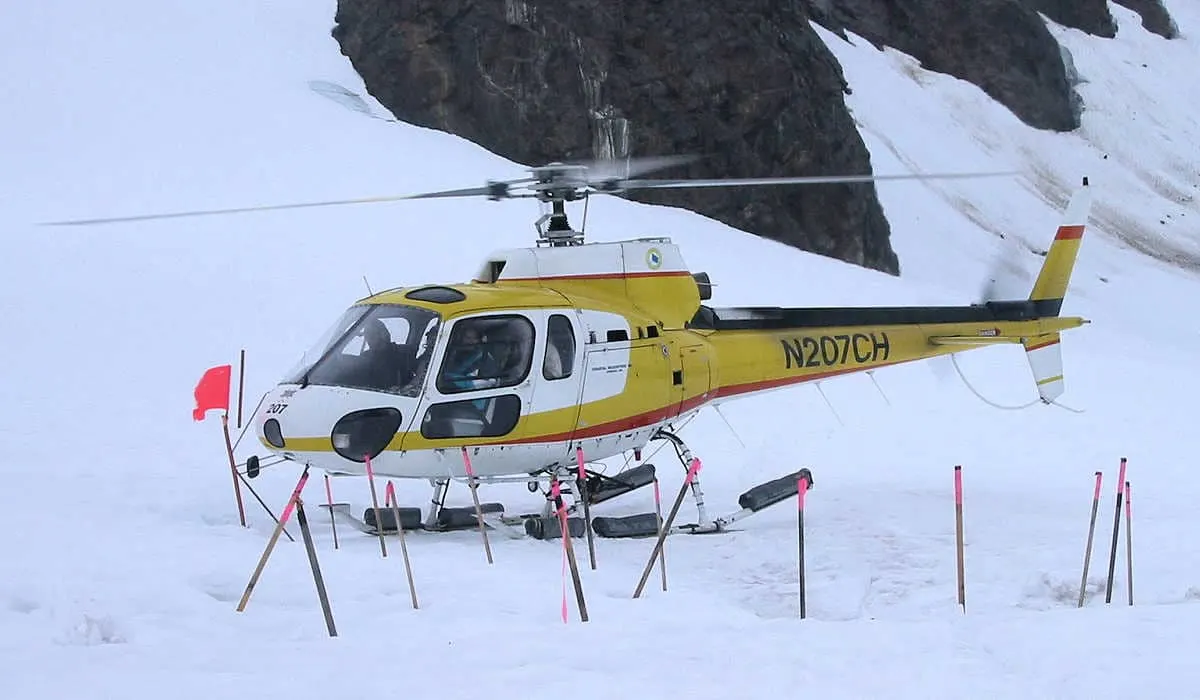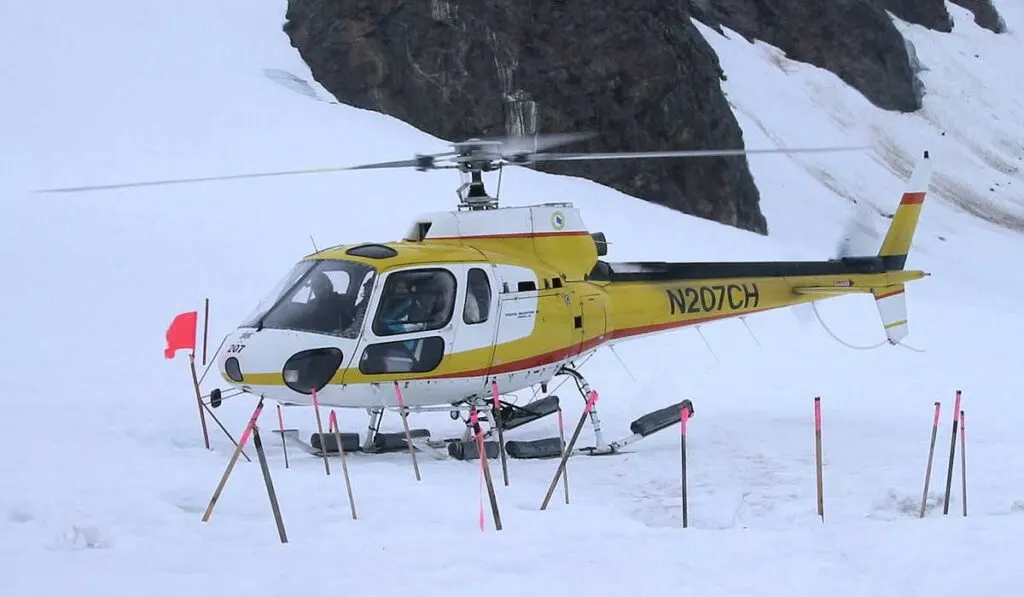 Meeting a Coastal Helicopter representative at the cruise port, I was quickly shuttled to Juneau airport to get weighed and geared up in icefield boots and snow pants.
In no time at all, my helicopter was soaring over Juneau and heading to Herbert Icefield. The flight was picturesque, with stunning views of Mendenhall Glacier, Auke Bay, and the whole of Juneau.
Landing on Herbert Glacier, the Alaskan sled dogs were harnessed and ready for a run. They were barking and eager to go. When I was assigned a sled and went through a safety briefing, I was flying around the glacier, being pulled by an enthusiastic dog team.
While I wore a 3-in-1 jacket, gloves, hat, and scarf, the ride was much colder than anticipated, even in July. It just goes to show you can't predict the weather in Alaska.
Once the ride portion of the tour was over, I had time to mingle with the huskies and ask questions of the handlers before the helicopter return flight.
Once back in Juneau, I spent a few hours exploring the city, checking out the Red Dog Saloon, and enjoying some tasty seafood at a local restaurant.
Ketchikan
The moment the Eclipse arrived in Ketchikan, I fell in love with this town. While much smaller than Juneau, its colorful buildings and charming hometown feel are the stuff featured on postcards.
Docking in downtown, I didn't need transportation to get around. Instead, I enjoyed exploring Ketchikan on foot.
Close to the port, the Ketchikan liquid sunshine gauge made me smile. Living in Vancouver (where it rains a lot), I could relate to their sense of humor.
The sign notes that 1949 recorded the greatest amount of rainfall; a massive 202.5 inches! Nearby, the colorful Ketchikan welcome arch states, "Ketchikan is the salmon capital of the world."
A cant-miss in Ketchikan, Creek Street provides a picturesque boardwalk stroll over Ketchikan Creek. Once a former red-light district, the historic area has been transformed into quaint boutiques, creekside cafes, and even has a unique museum, Doll's House.
Like Sitka, Ketchikan has many totem poles. The best and most colorful poles sit outside the Cape Fox Lodge. Walk the Married Man's Trail to reach them.
Skagway
Brimming with history, the little town of Skagway developed out of the Klondike Gold Rush in the 1890s. While the prospectors are long gone, Skagway retains its quaintness, and its links to the past are evident throughout the town.
The White Pass railroad provides the most popular tour in town. Riding in vintage railcars, guests journey through the mountains once used by the prospectors.
You'll learn about the perilous journey taken by people and pack horses to build the railroad and enjoy the breathtaking scenery of mountains and waterfalls.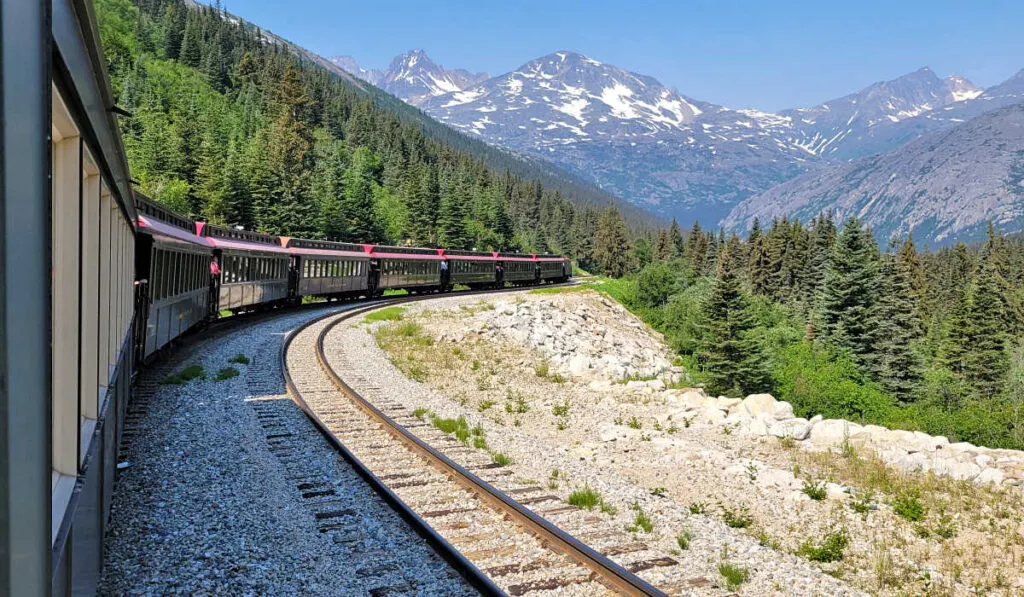 Along the way, you'll pass through tunnels, and over wooden trestles, for an unforgettable journey.
Alternatively, Skagway offers many activities, from hiking and zip lining to dog sledding and renting an electric bike to explore the area.
Icy Strait Point
Located on Chichagof Island, Icy Strait Point is Alaska's newest port. This port differs from others in that there's no real town at the dock. The dock was developed in a pristine area of natural beauty.
Top Icy Strait Point activities include whale watching, riding the ZipRider (the world's largest zip line), or taking a Wilderness Tour to spot coastal brown bears.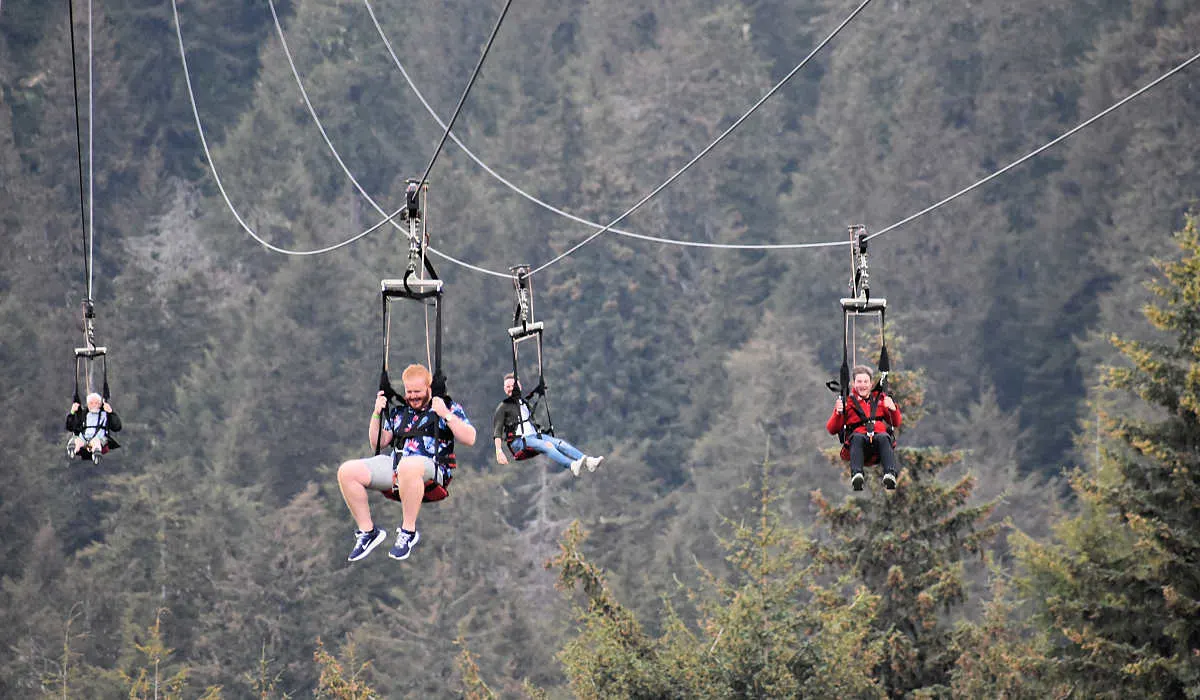 If you're seeking something budget-friendly, take the shuttle to Hoonah, scour the beaches for sea stars, and tour the cannery museum.
What I loved About My Alaska Cruise With Celebrity
During my seven days with Celebrity, the service was first class, and the staff was attentive.
Since I'm Celiac, lactose-intolerant, and allergic to nuts, Celebrity cooked my meals separately so that I could remain healthy. The dining room staff always double-checked my meals before serving them.
The indoor Solarium's adults-only space was a fantastic place to hang out when the Alaska weather wasn't cooperating. Even in July, the cruise experienced rain and cold weather.
Its two-story light-filled library is a great place to read a book on a sea day.
The entertainment options were varied, and there was something for everyone.
Le Petit Chef at Qsine allows for a fun and entertaining dining experience (at an additional cost).
The glass-blowing shows are fantastic to watch and participate in on sea days.
The Hubbard Glacier brunch is beautifully presented, has a terrific selection, and is a fantastic treat.
Final Thoughts
Since I live in Vancouver, Alaska cruises are very accessible to me. Although I've cruised to Alaska half a dozen times, I'm eager to experience its beauty once again.
If you're thinking of booking an Alaska cruise, it's a destination like none other. With an untouched landscape of natural beauty and jaw-dropping glaciers, you'll experience a one-of-a-kind vacation.
If you have the time and budget, consider the Alaska cruise tour for an extended stay in the great white north.
Happy travels ~ Karen