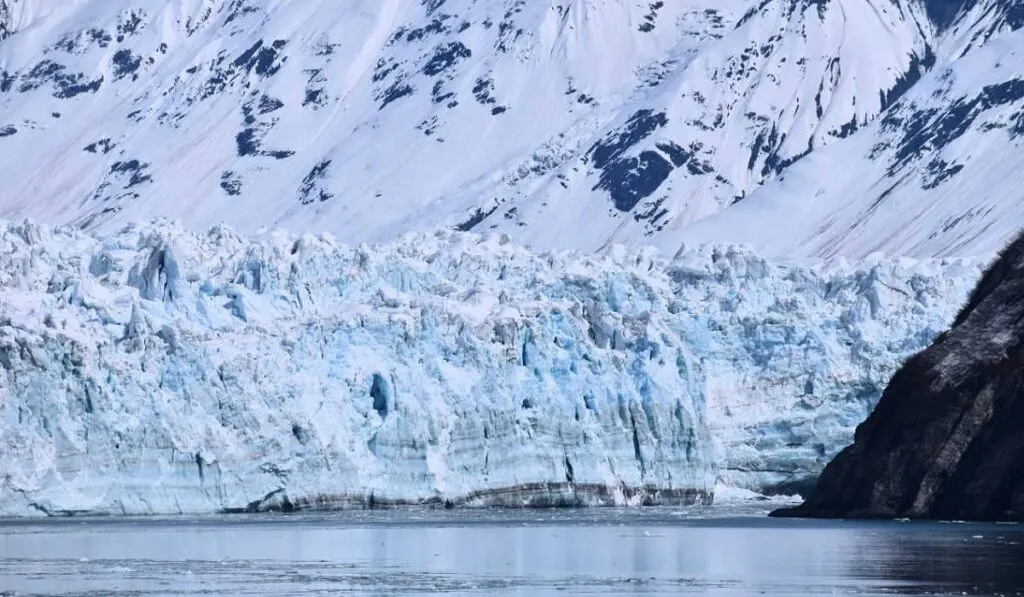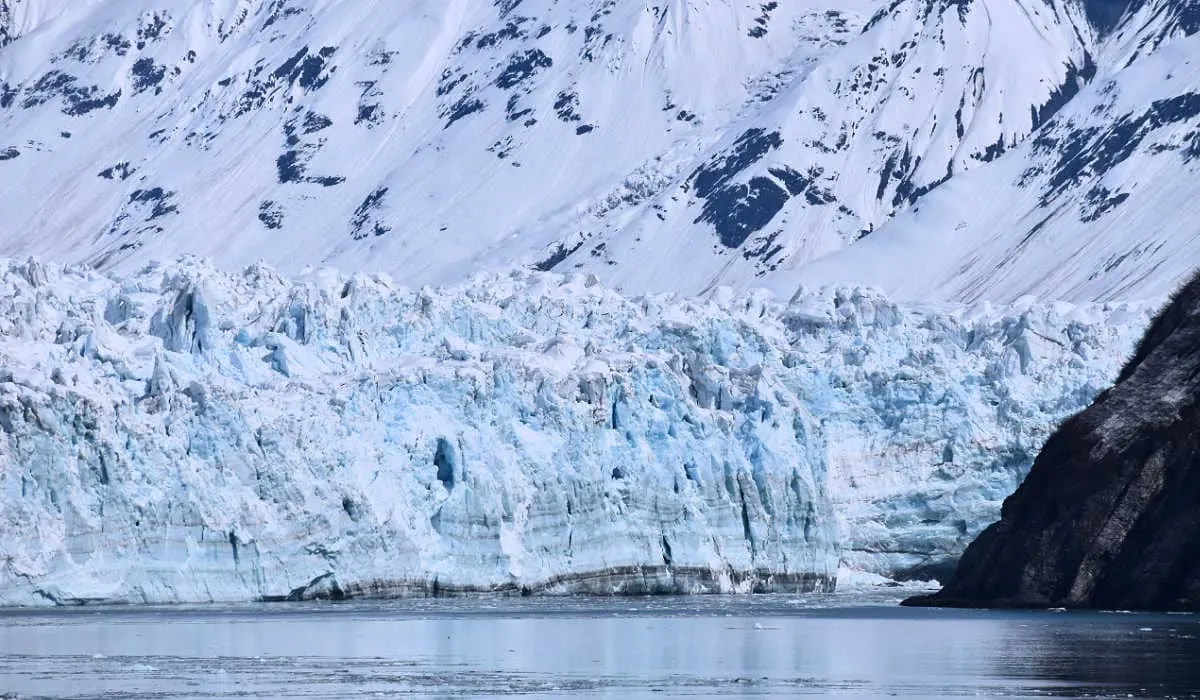 Alaska has a shortened cruise season from late April to early October. These are the only months' cruise ships can access fjords without ice blocking their passage. While late June to mid-August attracts the most visitors for the warmer weather, consider an Alaska cruise in May.
When looking for the best time to cruise to Alaska, many passengers avoid the shoulder season. They think it's too cold or imagine there's still snow on the ground in Alaska. If you're traveling from a warm climate like Florida or Texas, you have good reason to believe it's cold.
However, if you can avoid peak season and travel in May, you'll experience the awakening of the region. With the snow melting, the rainforests come alive, the wildlife welcomes new offspring, and the great migration begins.
Is May Too Early For Alaska Cruise?
There's a misconception that the best time to cruise Alaska is summer. The Caribbean and Hawaii bring travelers for beach time, snorkeling, and lazy days in the sun.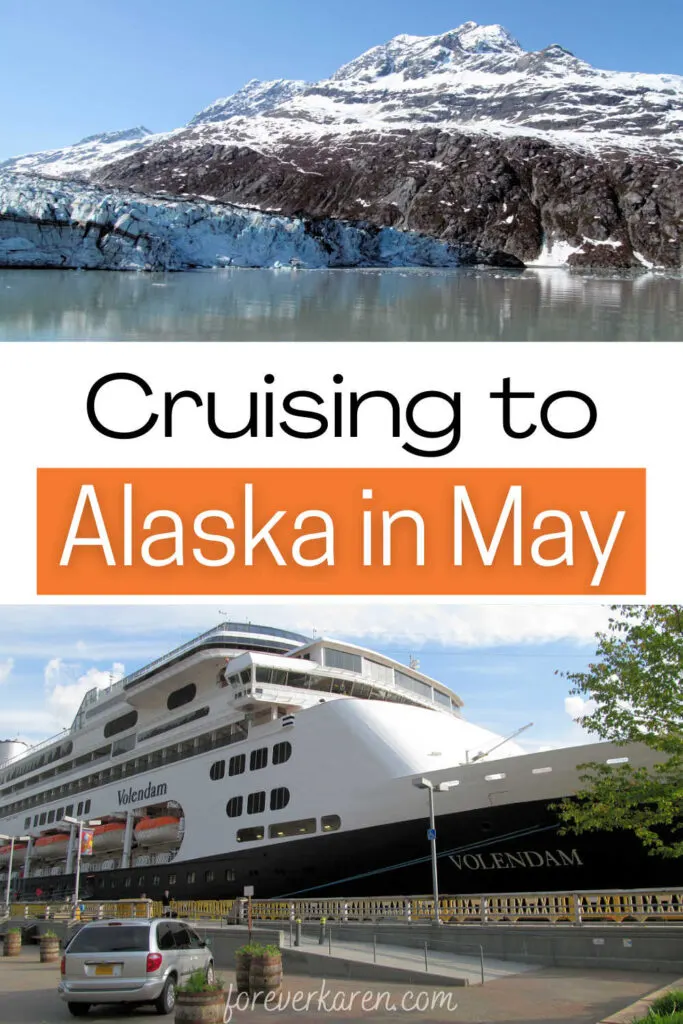 Alaska, however, brings globetrotters to experience its vast undeveloped landscapes with stunning tidewater glaciers. If you travel to Alaska in the month of May, you won't experience high daytime temperatures, but the chance of rain along the coastal areas is minimal.
Northern Alaska experiences the coldest temperatures. Since most people visit by road or cruise ship, you won't hit the coldest spot much further south.
Princess Cruises and Holland America have the longest relationships with Alaska. If you book a one-way cruise with a land itinerary, you'll enjoy the changing of the season in Denali. It's a good time for wildlife viewing, and a chance to see the towering Denali.
At the beginning of May, there's a chance to see the Northern Lights in Alaska's interior. While the Aurora borealis isn't guaranteed, hotels will often provide wake up calls should they appear.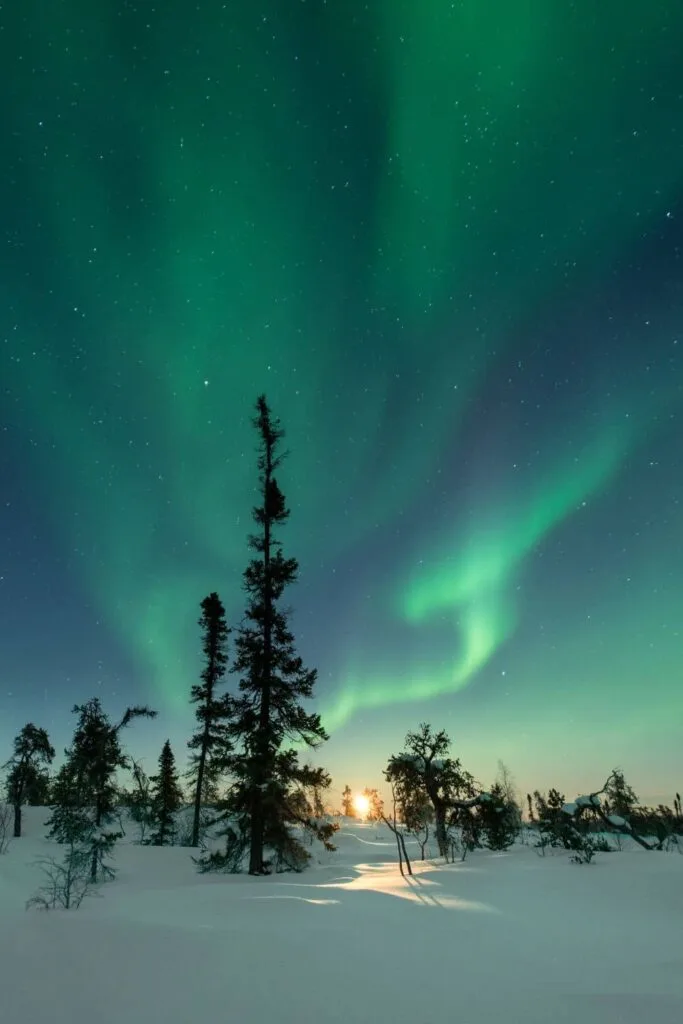 Not all cruise ships have repositioned for the Alaska season in the early weeks. So, these weeks offer fewer crowds in ports, vessels sailing at lower capacity, and less chance of shore excursions selling out. With fewer cruise passengers boarding ships, the process of embarkation can be much quicker.
And with fewer ships cruising Alaskan waters, guests could find a better itinerary that could include Glacier Bay National Park. In fact, I prefer to cruise in May for this and other reasons.
What Clothes Do I Take To Alaska In May?
Since temperatures can fall to the 30s at night, your cruise wardrobe should include warm and cozy items instead of fashionable and trendy. Although May and June are the driest months, I still recommend waterproof shoes and jackets.
If you're itinerary includes Glacier Bay, Hubbard Glacier, or one of the fjords, dress warmly in layers and winter accessories. The outside temperature can feel a lot colder than what the thermometer reads.
Ships are air-conditioned, and while that's refreshing in the Caribbean, you'll want to pass on those shorts in favor of long pants. Alaska itineraries are less formal than warmer destinations. So, pack sweats, fleece, wool socks, and base layers, especially if you're from a warmer area.
For formal nights, dark jeans and a sweater or nice blouse is acceptable by some cruise lines. Others, like Cunard, have a strict dress code. If you prefer to go all out on "chic nights," men can wear suits and women long dresses.
Cruises to the Last Frontier offers some unique Alaska tours. So, those booked to go helicopter dog sledding and trekking tours need a thick winter coat.
Coupled with a cozy hat, gloves, and a neck warmer, you're guaranteed to leave Alaska with some incredible memories. The Alaska weather is unpredictable, so expect the unexpected.
So, here are some great reasons to cruise to Alaska in May.
Looking to book a May Alaska cruise?
Find it on Cruise Critic. It features more than 650,000 cruise reviews, advice, information and money-saving tips.
1. May Offers The Cheapest Prices
July and August Alaska cruises command the highest prices due to warmer weather and kids being out of school.
However, travelers can score great deals on May itineraries if they're trying to cruise to Alaska on the cheap.
North American cruises always offer the lowest prices in shoulder season. Alaskan cruises are generally the cheapest in May, followed by September sailings.
However, travelers couldn't book an Alaskan cruise for almost two years during the pandemic. When the Vancouver cruise port, it welcomed the HAL Koningsdam as the first cruise ship post-pandemic.
As 2022 welcomed an entire Alaska season, cruise lines are lowering prices to encourage bookings. I saw 7-day cruises in May for under USD 100, all roundtrip sailings from Seattle, Washington.
While these deals are lost leaders, cruise companies want to sail with fewer empty cabins. In 2023, prices jumped due to supply and demand and we can only expect 2024 to be a booming Alaska season.
Recent price drops allow me to cruise for less than I paid ten years ago. Carnival, Norwegian Cruise Line, and Royal Caribbean offer the best deals. Although, don't expect to get bargain pricing with top lines line Disney and Celebrity Cruises.
Cruising before the children are out of school means you can score better pricing on airfare too. It's no secret that summer holidays command the highest prices when flying.
2. You May Get Upgraded
Should your vessel sail with a lower capacity of passengers, guests could receive a complimentary upgrade. Since Royal Caribbean, Celebrity, Princess, and Norwegian have "bid for an upgrade" programs, you're more likely to receive an upgrade with Carnival or Holland America.
If you're invited to bid for an upgrade, you could score a great deal on a better category stateroom. I've heard of passengers paying USD 50 more for a balcony from their booked interior cabin.
Since shoulder-season sailings don't fill up fast, guests booking in early spring, have a wider choice of cabins.
3. May Itineraries Are Drier
A May Alaska itinerary sees the least rain. While the temperatures are cooler, guests can enjoy Glacier Bay in the driest month without a high risk of a downpour. Spring cruises enjoy 16 hours of daylight in the coastal ports at the start of the cruise season.
Further north, Anchorage and Denali enjoy one hour more. While not as many hours as the summer solstice, 16 hours is still plenty of time to immerse yourself in Alaska's beauty.
| | | |
| --- | --- | --- |
| Location | Temperature | Rainfall |
| Anchorage | 47-55 F / 8-13 C | 0.7 inches / 1.8 cm |
| Juneau | 48-55 F / 9-13 C | 3.5 inches / 8.9 cm |
| Ketchikan | 48-55 F / 9-13 C | 8.7 inches / 22 cm |
| Sitka | 47-53 F / 8-11 C | 4.3 inches / 11 cm |
| Skagway | 50-59 F / 10-15 C | 1.3 inches / 3.3 cm |
With average daytime temperatures in the mid-50s, you'll need to pack those sweaters and fleece layers to stay warm.
As Alaska experiences its winter thaw, those planning to hike don't need to worry about mosquitoes. Although, expect muddy trails as the melt progresses. On higher elevations, you'll encounter snow.
With long daylight hours and drier weather, you'll enjoy mountains still frosted with snow. If the weather's too brisk outside, watch the glaciers from the bow's observation lounge.
Select a vessel with an indoor pool and hot tubs for those who like to swim. Most modern vessels have thermal spas, ideal for cold days in a fjord.
4. Wildlife Welcome New Offspring
May signals the beginning of spring in southeast Alaska. The bears are immerging from hibernation, and wildlife is welcoming new offspring. It's also the best month to witness the migration, as herring, humpbacks whales, and birds move to Alaska for the warmer months.
One reason to cruise to Tracy Arm Fjord in May is guests could witness the miracle of life as harbor seals give birth on giant icebergs. Harbor seals give birth on giant icebergs at the terminus of South Sawyer Glacier. With new life come the bald eagles who swoop down to feed on the afterbirth.
Near the mouth of the fords, the hungry orcas wait in anticipation of an easy meal. It's a brutal beginning for a newborn harbor seal in the north.
The salmon run begins during the last weeks, although not the heavy runs like those later in the summer months. In late May, the chances of seeing moms with their young increase as they forage for food.
Alaska whale watching tours are popular, and they never disappoint. The stronger humpback males arrive in Alaskan waters from Hawaii and Mexico in the early weeks. The females with their young follow later.
Guests should bring a pair of binoculars as they can see whales from their stateroom balconies. Should you take a whale watching excursion, sea lions and bald eagles are often sighted too.
If you want to see bald eagles, I highly recommend the Deadliest Catch Tour. Rated as Ketchikan's number one shore excursion, You'll see a frenzy of eagle feasting on herring.
It's also a great shore excursion for those in wheelchairs or who can't walk far because the Aleutian Ballad docks at the Ketchikan port.
5. May Is A Transitional Month
May, like September, brings transition. As the snow packs melt, the picturesque landscapes change from wintery scenes to a rebirth of life. While flowers aren't in full bloom until June, the rainforests radiate in luscious hues of green.
Denali National Park opens in the third week of May, and its landscapes can greatly differ from those much further south.
Waterfalls are impressive in May, as melting snow creates gushing torrents. Tracy Arm and Endicott Arm Fjords are magnificent in May. The Misty Fjords boat excursion also allows you to view beautiful cascades in May.
Another must-see waterfall is Nugget Falls in Juneau. A short hike accesses it in the Mendenhall Glacier recreational area.
Should you see any wildlife, they'll still be donning their winter coats. As the weeks' progress, bears, sheep, moose, and lynx will be shredding their coats to welcome the warmer weather.
6. You'll See Snow Without Winter Weather
If you're cruising to Hubbard Glacier, the surrounding mountains will still be white with thick snow. The white landscape blends with the glacial ice to provide picture-perfect photos.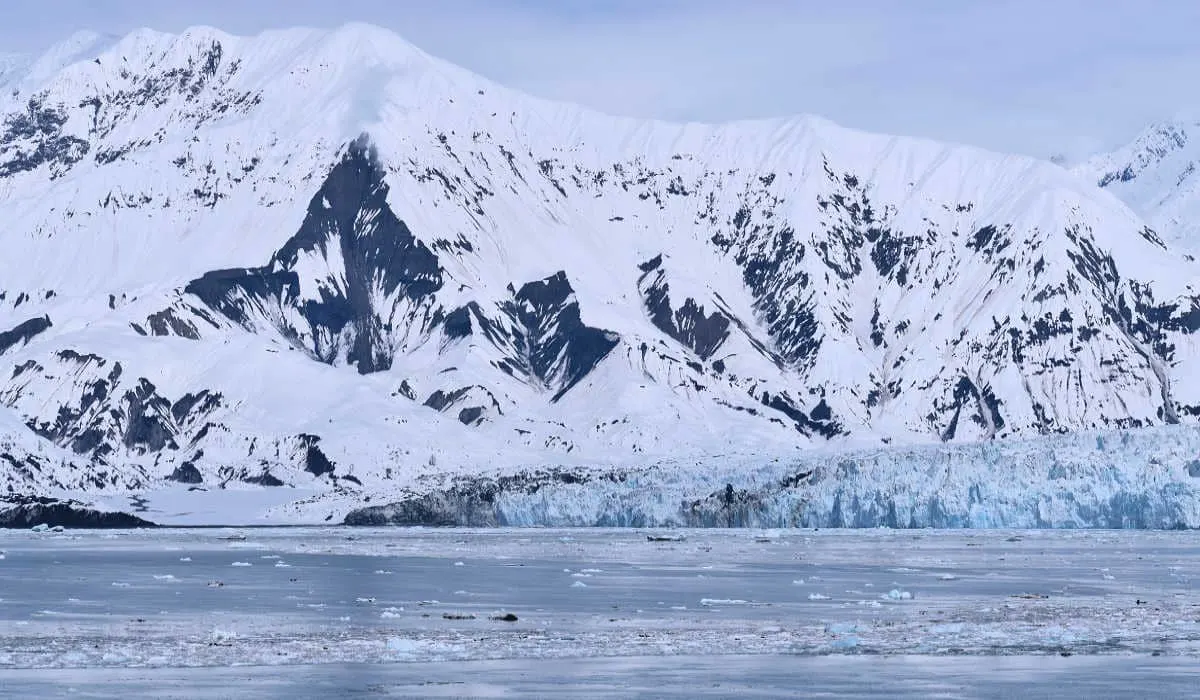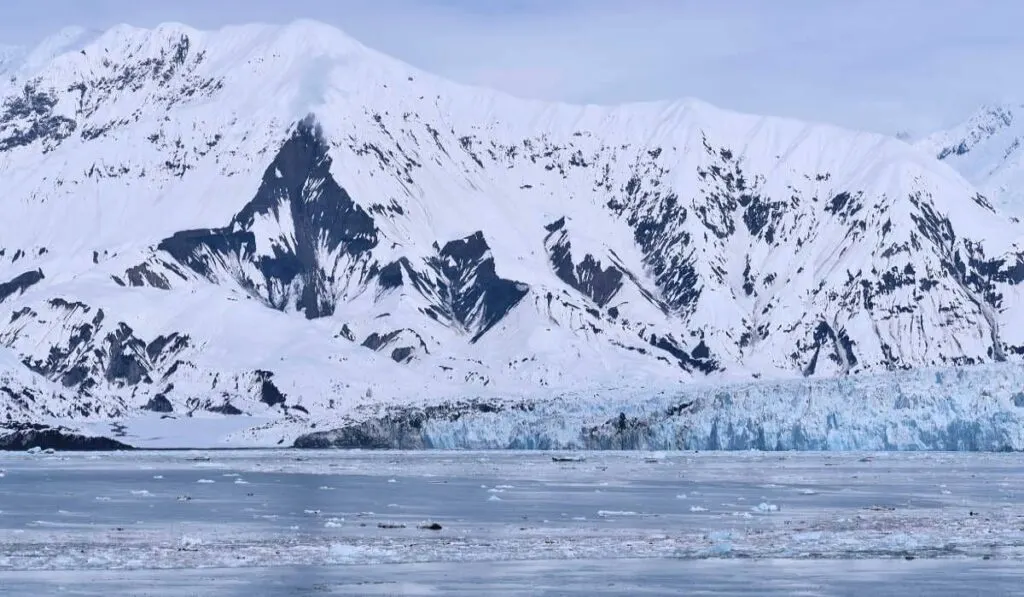 Tracy Arm and Endicott Arm fjords will also glisten with snow. However, if you cruise in early May, ice often prevents cruise ships from accessing the glaciers. So, choose a late May itinerary instead.
In Skagway, journeys by train or vehicle into the Yukon in British Columbia will still have plenty of snow cover. If you take a road trip to Emerald Lake, dress accordingly for the temperature change.
If you visit Alaska in spring, trails at the top of gondolas will also have snow. So, if you plan to hike at the top of Mt. Roberts Tram in Juneau or Icy Strait Point, have the correct footwear.
7. Discounted Tours
After the Alaska cruise season has been closed for seven months, tour operators are eager to sell shore excursions again. If vessels are cruising with fewer passengers, guests can often negotiate discounts on port tours.
With humpback whales arriving to feed for the summer, whale watching tours never disappoint. While humpbacks are seen on almost every tour, travelers can view sea lions, bald eagles, orcas, and gray whales too. If you're lucky, you'll witness the incredible activity of bubble-net feeding.
The Tracy Arm Tour and Glacier Explorer get guests closer to the ice than a cruise ship for an unforgettable glacier tour. The small vessels can navigate through the ice-filled waters allowing passengers to feel the mist of nearby waterfalls.
8. There Are Fewer Children
If you prefer to cruise on ships with fewer children, choose an itinerary in May. Families tend to cruise in July or August when the kids are out of school.
While you can encounter children on all lines and at any time, sailing in spring increases your chance of having mostly adults. Stay clear of lines like Disney, Norwegian Cruise Line, and Royal Caribbean's mega-ships which cater to families.
Final Thoughts
Since Alaska cruises command the highest prices, you'll benefit from shoulder season prices by sailing in May. Guests will also enjoy the driest time, see fewer crowds, and sail on ships with empty staterooms.
Alaska itineraries in September also benefit from fewer crowds, lower prices, and a chance to see the northern lights. However, September brings lots of rain so you'll need to pack for wet weather.
Dress to spend hours outdoors, and you'll see humpback whales swimming along the shorelines making their way north for their summer feast. While it's colder in May, Alaska radiates with beauty as the landscape reawakens from its hibernation state.
Happy travels ~ Karen