During the summer, Vancouver serves as a hub for cruise ships embarking on voyages to Alaska. Situated on the western coast of Canada, this vibrant city offers a convenient starting point to explore Alaska's glaciers, fjords, and wildlife. But did you know you can take repositioning cruises from Vancouver?
Repositioning itineraries are best suited to those who have time, like extended sailings, and enjoy multiple sea days. Since Alaska cruises begin in May, ships must arrive in Vancouver, BC, from another destination.
In late September or early October, those vessels leave for the winter season, providing a one-way itinerary to another location. Since most cruise passengers prefer to return to the same port, these one-way sailings sell at bargain prices.
Keep in mind; cruise lines sell their packages based on double occupancy. However, you can find solo cabins on Royal Caribbean's Quantum-class and Norwegian's Encore-class vessels.
Cruises from Vancouver sail from the Canada Place cruise terminal downtown. Here, you'll have plenty of choices for a pre-cruise stay. As you depart the port, you'll enjoy an iconic sail away, passing Stanley Park and cruising under the Lionsgate Bridge.
Length Of Repositioning Cruises From Vancouver
You can take a one-day itinerary from Vancouver or repositioning cruises of over 50 days. One-day itineraries sail between Vancouver and Seattle and are best suited to those who live in either city. Holland America usually offers this overnight cruise.
If you're new to cruising, this overnight cruise isn't a good way to test the waters. Often the cruise lines limit the entertainment and onboard events, and food is often substandard.
Since most longer cruises from British Columbia travel along the coast or cross the ocean, you'll have many sea days. Sometimes, you may even encounter rough seas.
So, if you suffer from seasickness, consider considering an itinerary that includes an ocean crossing.
Much longer cruises travel across the Pacific to Oceania or Asia. Obviously, the lengthier the journey, the more unique ports you'll enjoy. These longer itineraries suit retired guests who like the diversity of other cultures.
Since vessels leave Vancouver in September to chase the sun, you'll need a flight to return to your embarkation point. Since ships don't return until April or May, you can't make your way back on a cruise ship.
Here are five cruise types you can enjoy from the port of Vancouver.
Transpacific Cruises
Transpacific Cruises offer an unforgettable voyage from Vancouver. A complete transit to Australia typically lasts 27 days or more, with the majority of days at sea.
Guests crossing the Pacific Ocean have the option to disembark in Sydney, Australia, or Auckland, New Zealand. The best transpacific cruise from Vancouver spans approximately 35 days and has a diversity of stops and cultural experiences.
Vessels leave Vancouver in September or early October and arrive in Oceania as their spring begins.
After departing Vancouver, some ships head south and dock in Los Angeles or San Francisco for the day before crossing the Pacific. Others make the 5-day direct journey to Oahu.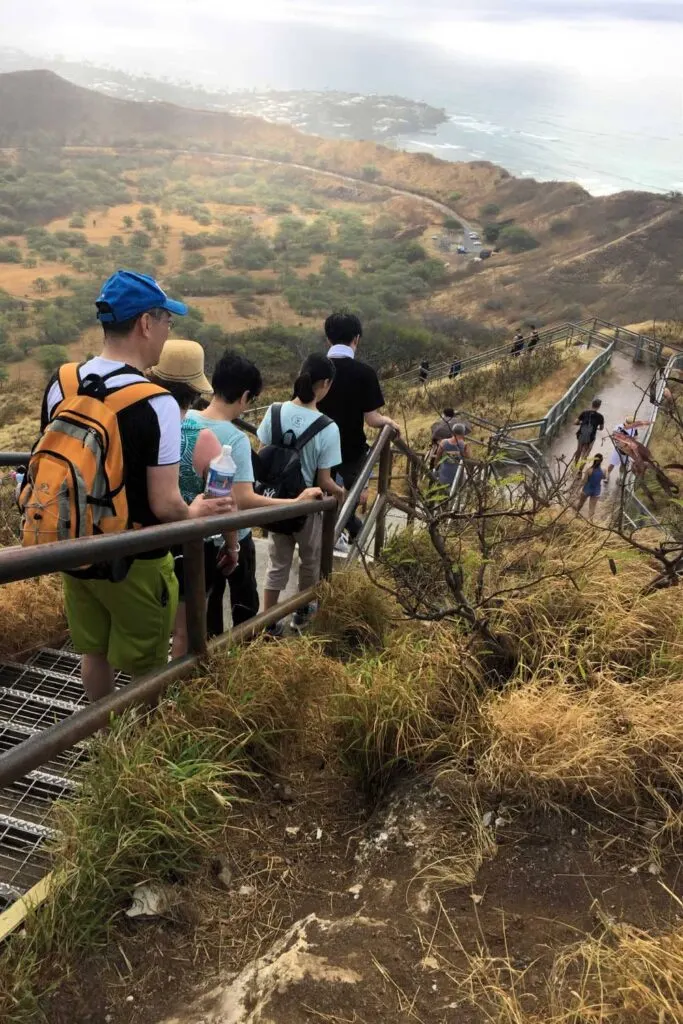 Here, you can visit the historic Pearl Harbor, hike the Diamond Head crater, or relax on the world-famous Waikiki Beach.
Your cruise may include a day in Maui before heading to the South Pacific. If you choose to end your journey here, Hawaii cruises from Vancouver typically last 9 to 12 days.
If you continue the voyage, you'll have five sea days to enjoy the onboard amenities before arriving in Papeete, Tahiti. Like the Hawaiian Islands, the temperatures are warm with welcoming sea breezes.
In the Polynesian islands, you can swim with giant manta rays, take a diving excursion, or see migrating humpbacks.
If your itinerary includes Moorea, Belvedere Lookout, Opunohu Bay, and Cook's Bay are the island's must-see places. For a cultural experience, visit the Tiki Village Cultural Center. Alternatively, you can go snorkeling, diving, or relax on a beach.
Before crossing the international date line, ships stop in Pago Pago or Apia in Samoa. In Pago Pago, the National Park of American Samoa provides a tropical paradise for bird watchers.
Outdoor enthusiasts might prefer a hike to Mount Alava or the Lower Sauma Ridge Trail.
If you're ending your journey in Sydney, you'll savor the views of the Sydney Opera House as you enter the harbor.
Pacific Coastal Cruise
Cruises that sail the Pacific Coast are notoriously rough. If you are okay with the wave action, you can find some cheap cruises from Vancouver. If you're looking to explore a different part of the world without traveling far, these cruises fit the bill.
Three days sailings offer the best deals at under USD 200 and end in either San Francisco or the port of Los Angeles. By cruising a day longer, you could end your cruise in San Diego and have a port day in between.
Seven-day cruises have more port days if you don't like multiple sea days. You could have three to four stops in any of the following: Seattle, Astoria, San Francisco, Monterey, San Diego, Catalina Island, or a day in Santa Barbara.
Some also stop in a Canadian city, Victoria, on Vancouver Island. Butchart Gardens provides the top excursion in Victoria. You can enjoy a free tour of the Parliament Building or visit Craigdarroch Castle, a beautifully restored Canadian castle.
Across the border, Seattle's attractions include the Space Needle, Chihuly Garden and Glass, and Pike Place Market. You'll find Astoria quainter with its many historic houses.
Like Astoria, Monterey, Catalina Island, and Santa Barbara weren't designed to handle large cruise ships. In fact, they have no ports, so you'll need to tender to downtown.
However, you'll have plenty of things to do in San Francisco and San Diego. After cruising under the Golden Gate Bridge, you'll dock at the San Francisco terminal, walking distance of most attractions.
Whether you visit Alcatraz prison, explore Fisherman's Wharf, or head to Chinatown for cheap eats, you'll enjoy a memorable day in the northern Californian city.
Further south, expect warmer weather in San Diego. Its activities are diverse, but you'll find something for everyone. Families might prefer a day at the zoo, while a USS Midway Aircraft Carrier tour might appeal to others.
Panama Canal Cruises
Panama Canal cruises from Vancouver are an extension of a Pacific Northwest cruise. It typically takes 19 days to go from British Columbia to Florida, transitioning through the Panama Canal.
While you can find extended itineraries of 27 to 28 days, these include a back-to-back with a Caribbean cruise. Like most one-way cruises, expect to score low prices on these three-week journeys.
Since Panama Canal itineraries include sailing along the Pacific Coast, be prepared for rougher seas. The sailings going down in September and October offer a calmer time. However, the reverse cruise from Florida to Vancouver brings larger waves in the spring.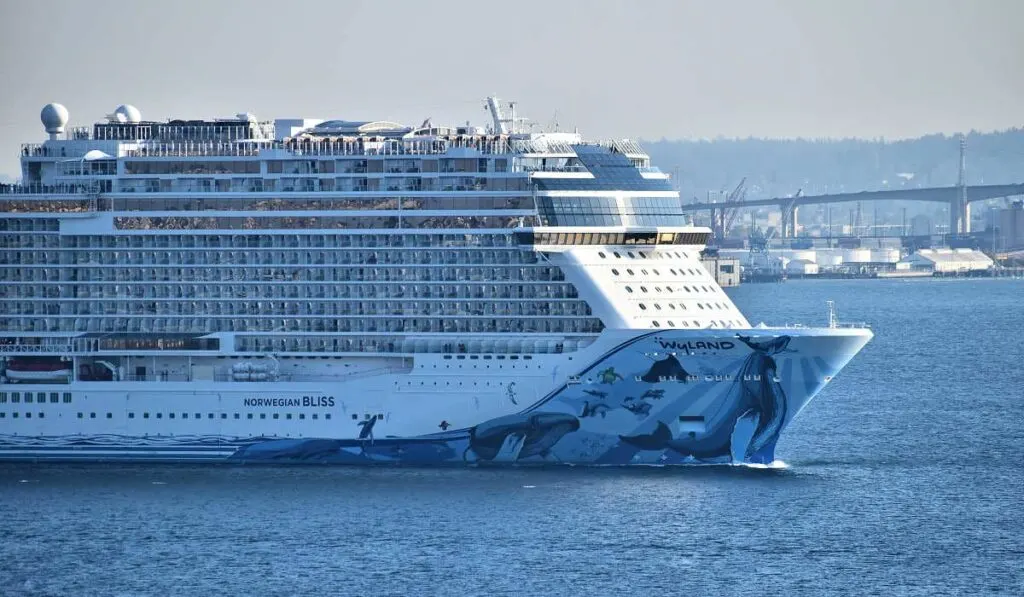 From California, vessels head south to the Panama Canal. Along the way, they may stop in the Mexican Riviera ports of Cabo San Lucas, Puerto Vallarta, Mazatlán, Huatulco, and Puerto Chiapas.
In Mexico, excursions are plentiful and inexpensive. Parasailing, deep fish fishing, and diving are all tours you can do for less than half the price in other destinations.
For nature enthusiasts, an excursion to Marietas Islands provides excellent bird watching and a chance to see Blue-footed Boobies.
Further south, the landscapes of Puerto Quetzal, Corinto, Puerto Caldera, and Puntarenas offer tropical coastlines and wild interiors. Whether you want a day at a black sand beach or a jungle excursion to see howler monkeys, you can find it all in these ports.
The highlight of this journey is undoubtedly the transit through the Panama Canal, regarded as one of the most incredible engineering feats of the modern era.
The canal connects the Atlantic Ocean with the Pacific Ocean, cutting through the massive Gatun Lake and the awe-inspiring Gaillard Cut, which was carved out of solid rock.
As you navigate the 50-mile waterway, you'll pass through a series of locks. The locks raise and lower the vessel with only inches to spare on either side.
It's an unforgettable experience that showcases both human ingenuity and the region's natural beauty. Once through the canal, ships usually stop on one of the Caribbean Islands before completing their journeys.
Some vessels like Cunard Queen Elizabeth offer an extended itinerary that crosses the transatlantic. This 42-night transatlantic voyage ends in Barcelona, Spain.
Cruises To Seattle
Cruises that begin in Vancouver and end in Seattle tend to be a few days. One-day cruises go for under USD 70, far less than you'd pay in a hotel, and includes food.
However, you will need to get transportation one way if you live in either Vancouver or Seattle. Quick Shuttle and Amtrak run services to get you home, and their prices are very competitive.
Three-day itineraries usually stop in Victoria for a day before ending in Seattle. You can often book one of these with Princess Cruises. Unlike Alaskan cruises, which only stop for 4-5 hours to appease the Jones Act, you'll enjoy up to twelve hours in this British Columbia capital.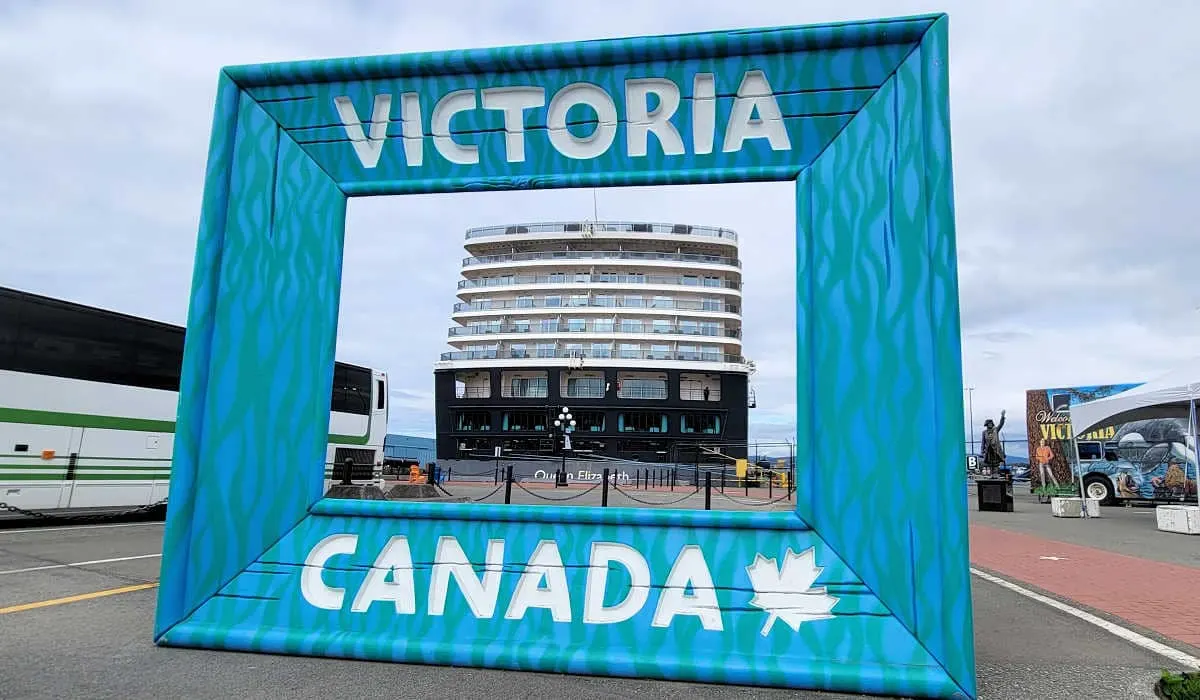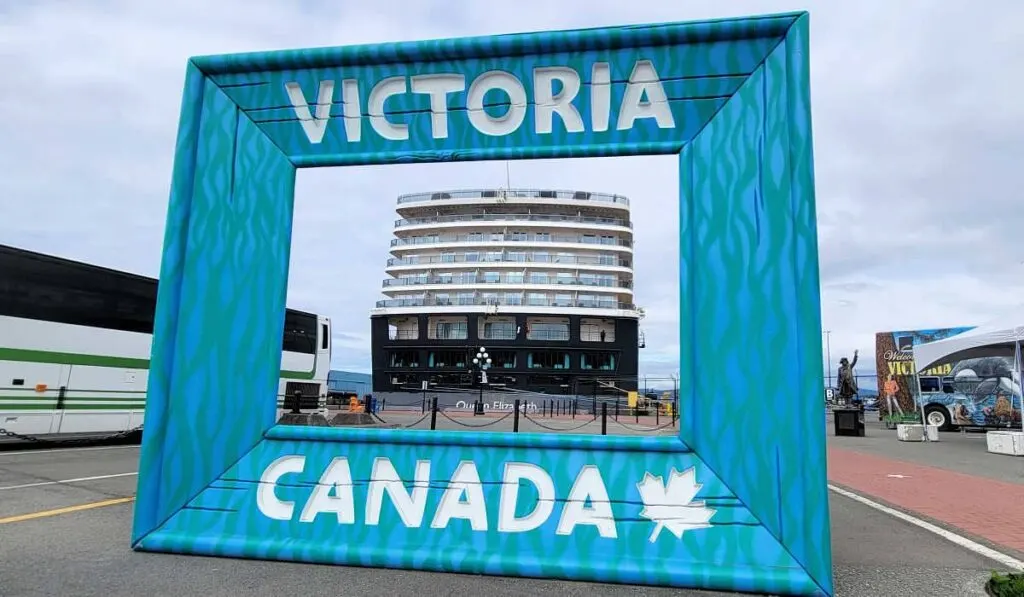 If you want to enjoy all the sights, the Hop-on, Hop-off bus lets you explore at your own pace. The west coast provides whale-watching tours, and you'll see orcas in Victoria.
Fishermen's Wharf, near Ogden Point, the cruise port, provides a great place to enjoy seafood or fish and chips.
These shortened trips are the result of vessels moving to their home ports for the start or end of the Alaska season.
Again, three-day itineraries cost less than a night in a hotel. These mini cruise getaways are ideal for those who want to try a cruise vacation.
If you're a seasoned cruiser, it's an opportunity to try a different cruise line or splurge on a suite, which may be unaffordable on a longer journey.
Cruises To Asia
Repositioning cruises from Vancouver to Asia travel northwards through the Gulf of Alaska to reach Japan or Hong Kong. While more cruise lines offered this pre-pandemic, some companies have been slow to re-introduce them post-COVID.
Part of that has to do with some Asian countries have not opened their ports to ships again. Currently, you can book this type of cruise with Silversea, Viking, Celebrity, Regent, and Holland America.
These September cruises usually include ports in Alaska. Depending on your cruise length, you may have one day or three to four days.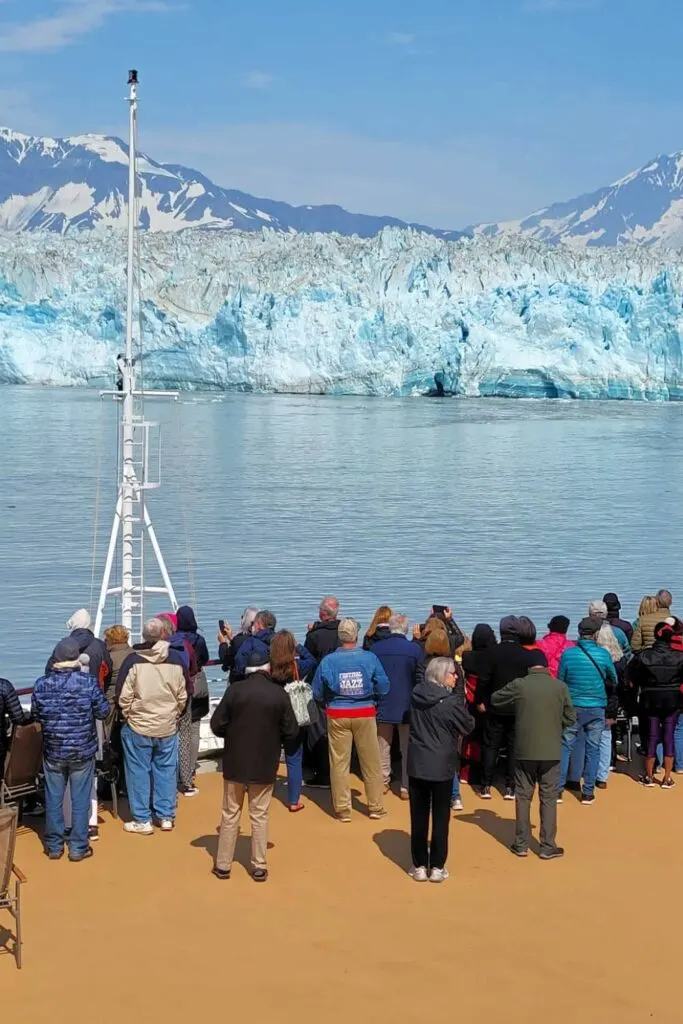 While it may not be the best month to see Alaska (due to rain), you'll have a chance to see a glacier. Some itineraries include Kodiak Island; if you're lucky, you may see its famed bears.
From Alaska, reaching your first port in Japan can take up to seven days. You'll also cross the international date line. Picking a vessel with lots of amenities and entertainment is vital to making the most of a week at sea.
The shortest journey takes 13 days and is offered on the Holland America Noordam. However, it only provides three port days in Sitka and Kodiak Island in Alaska and Kushiro in Japan.
Alternatively, the 30-day Regent Seven Seas Explorer itinerary includes Hubbard Glacier and five Alaskan ports. Once it reaches Japan, it spends 13 days in Japanese ports and one day in Busan, South Korea.
A Japanese itinerary offers a unique cultural journey to immerse yourself in the country's history. On a port day, you can enjoy a Japanese tea ceremony, see an ornate temple, or tour a beautiful garden.
Mount Fuji, the star of the itinerary, may be viewable in the port of Shimizu if the skies are clear. If you pick the reverse itinerary from Japan to Vancouver, you may catch the end of Sakura or cherry blossom season.
Who Should Take These Vancouver Repositioning Cruises?
One-way cruises from Vancouver suit those living in or near Vancouver or the destination city. While you can cruise from the west coast city in September, you can do the reverse itinerary in April or May.
If you're traveling to the embarkation port from another area, by starting or ending your journey in Vancouver, you'll have a chance to explore Canada's largest city on the west coast.
During your stay, you'll enjoy its multiculturalism, superb cuisine, and fantastic attractions like the Capilano Suspension Bridge, Granville Island, and Stanley Park.
If you don't like flying, taking an extended cruise from Vancouver reduces your time in the air by only needing a one-way flight.
One-way cruises allow you to travel further from the home port than taking a roundtrip cruise.
Whether you prefer larger ships or more intimate vessels, short cruises, or extended itineraries, you can find one to suit your needs.