There's no better way to start a vacation than with free spending money. In an attempt to stay competitive, cruise lines offer perks from free drink packages, WiFi, gratuities included, and free onboard credit as ways to entice travelers to book.
Starting with onboard credit (OBC) means not fretting about the gratuities or the bar bill at the end of a vacation. Imagine having a spa treatment, bringing home professional photos, or doing some, dare I say, late-night gambling with your onboard credit.
It's certainly nice to start a cruise and not worry about the final bill on debarkation day. Free OBC paves the way to a smoother, more relaxed vacation, especially when cruising on a budget.
While I have taken cruises with free onboard credit, I have heard of others starting with as much as USD 1000. YES, you read that right. Imagine not having to control your spending.
Now, let's get to the details. Follow these tips on how to get free onboard credit, and you're well on your way to having a jolly good time.
What Is Free Onboard Credit?
Essentially, onboard credit is money applied to onboard accounts that passengers can spend onboard. Passengers can use it for shore excursions, gratuities, WiFi packages, specialty restaurants, or duty-free shopping in the onboard stores.
Some itineraries offer free onboard credit as an incentive to book. Once booked, passengers cannot use the credit to pay for the cruise.
However, should you book a spa treatment, specialty restaurant, or tour before embarkation day, you can apply the cruise credit towards these purchases. Why not treat yourself to a pedicure or massage during sea days?
Using the credit is essential because anything unused is forfeited at the end of the cruise. So, here are some ways to get free credit on your cruise account.
Book Your Next Cruise On Board
During a cruise, visit the future cruise desk to determine the benefits of arranging the next one. Most cruise lines offer free credit when booking the next cruise onboard.
In most cases, passengers don't need to specify the itinerary, ship, or date. What's needed is just a simple deposit (as of Dec 2022).
| | | | |
| --- | --- | --- | --- |
| CRUISE LINE | DEPOSIT | ONBOARD CREDIT | YEARS TO USE |
| Norwegian | USD 250 | INSTANT USD 100 | 4 yrs |
| Royal Caribbean | USD 100 pp | Up to USD 200 | 5 yrs |
| Cunard | USD 300 pp | Up to USD 400 pp | 4 yrs |
| Holland | USD 100-250 | Up to USD 200 | 4 yrs |
| Princess | USD 100 pp | Up to USD 150 | 2 yrs or refund |
| Carnival | | Up to USD 100 | 50% reduced deposit |
| Celebrity | USD 100 pp | Up to USD 500 | No expiry date |
Celebrity Cruises has the benefit of no expiry date. Their "cruise now" package requires passengers to select the cruise and cabin. By locking into a set itinerary, the cruise line gives up to USD 500 in onboard credit.
Their "cruise later" deal allows cruisers to give a deposit against an unspecified cruise, locking in a free onboard credit of up to USD 200.
Request A Credit
Request a free cruise credit from your travel agency when booking your next vacation. You heard me; merely ask for board credit by expressing your loyalty to their company.
The very worst they can say is no. Generally, it pays to book with the same travel agent and build a relationship.
After all, travel agencies love loyal customers and can give onboard credits, complimentary wine, and gift baskets at their discretion.
In 30 months, I booked nine cruises with the same travel agent. As a result, I earned complimentary champagne, fruit baskets, onboard credits, and drink credits.
Military Credits
Passengers who are military service persons or ex-military can earn enhanced onboard credits. Cunard and Princess Cruises give onboard credits of up to USD 250 per cruise.
Princess covers active, retired, and disabled military from the following: US Army, Navy, Air Force, Marines, Coast Guard, National Guard or Reserves, Canadian National Defense and the British Army, Royal Marines, Royal Navy, Royal Air Force or Reserves.
Alternatively, Cunard gives cruise credits to the following: United States Army, Navy, Air Force, Marines, Coast Guard, National Guard or Reserves, Canadian National Defense, United Kingdom Military Personnel, Royal Australian Navy, Army, Air Force, and Royal New Zealand Navy, Army or Air Force.
Carnival and Holland America offer cruise credits to military families from time to time, but offerings are few and far between.
Cruise Line Credit Cards
Cruisers who sail frequently can benefit from a cruise line's credit card. Many of them offer sign-up bonuses.
The sign-up bonuses alone translate to cruise credits. Points accumulated can also be turned into free onboard credit or earn a free cruise.
Those weekly groceries and pumping gas trips can get you one step closer to taking a vacation. Generally, purchases onboard and with the cruise lines give double points.
So, the more you cruise and charge, the more you earn for the next vacation.
Carnival World Mastercard
With Carnival Mastercard, you will receive a bonus of 20,000 Fun points upon your first purchase using the card or from a balance transfer. Most companies don't offer a bonus on a balance transfer, so this is a great perk.
The Fun points are worth USD 200 towards your cruise booking. Using the card will earn you two Fun points for every dollar spent on Carnival purchases and one Fun point everywhere else. The card carries no annual fee.
Celebrity Cruise Visa
The Celebrity Cruise Visa has no annual fee. You'll receive 10,000 bonus points from qualifying transactions in the first 90 days of opening the account – worth USD 100 in onboard credit.
Any qualifying purchases with Celebrity Cruises earn 2 points for every USD 1 spent. All other purchases earn one point for every USD 1.
If you can accumulate a substantial amount of points, you can cash them in for a free cruise.
Disney Premier Visa
The Disney card charges a USD 49 annual fee. For this, you will receive a USD 300 credit after spending USD 1000 in purchases within the first three months. You will also receive a 10% discount on select Disney merchandise.
With a Disney Premier Visa, you earn 2% in Rewards Dollars on card purchases at grocery stores, gas stations, restaurants, and most Disney locations. Earn 1% on all your other card purchases.
Princess Cruises Reward Visa
The Princess Cruises Visa card has the same perks as the Carnival card. It includes the 10,000 points for the first purchase, which is worth USD 100 towards a cruise or onboard credit.
It is also free of fees and earns the same points: 2 times on Princess purchases and one time everywhere else.
Royal Caribbean Visa
The Royal Caribbean Visa has no annual fee. New cardholders receive 25,000 Bonus Points when making qualifying purchases in the first 90 days of opening an account – worth USD 250 in onboard credit.
Earn 2 points per $1 spent on qualifying purchases with Royal Caribbean and our sister brand Celebrity Cruises. Earn 1 point per $1 spent on all other purchases.
Promotions With Onboard Credit
As cruise lines jockey to attract customers, there are more promotions with free onboard credit. Cruisers can often score deals with credits and other perks such as free gratuities, drink packages, WiFi, or money towards booking shore excursions.
These usually start as low as USD 25 for an inside cabin. However, on luxury cruise lines, passengers can get as much as USD 800, depending on the stateroom selected.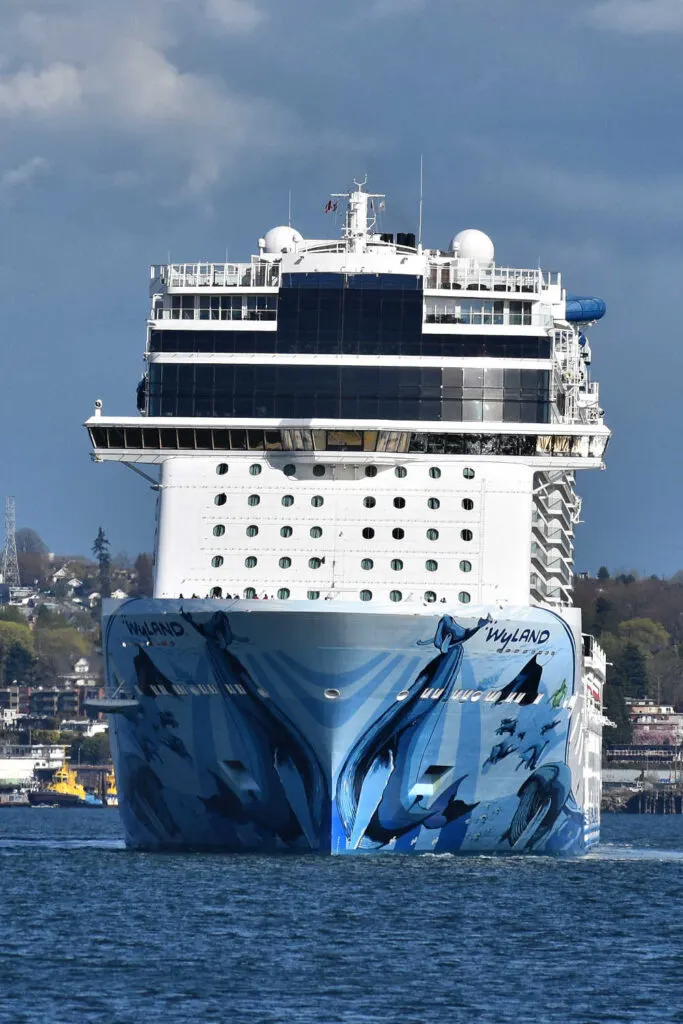 Promotions with high onboard credit are usually offered at least a year before the cruise. As the vessel fills up, cruise lines often remove the incentive. So, if you're pricing out a 7-day cruise cost, one with free onboard helps to save money on your onboard account.
Price Drop Credit
After the final payment is made and the cruise drops in price, passengers can often qualify for a refund in free onboard credit. Conditions vary on when the traveler made the booking.
So, continue to monitor the price before embarkation and check with your travel agent to see if you qualify for a refund.
I regularly check the price of my booked cruises for price drops. Sometimes, I've requested a lower price as much as four times on one booking. It pays to keep checking.
Owning Shares
Owning shares in a cruise line can score onboard credit every time you cruise. You must own 100 shares of either Carnival Corporation, Royal Caribbean Cruises Limited, or Norwegian Cruise Line Holdings Limited.
During the pandemic, cruise line stocks fell more than 50%. It was a good time to invest in their company.
I purchased, sold, and repurchased their stocks several times, earning enough to pay for a cruise vacation.
After the cruise booking, passengers should submit proof of ownership to the travel agency or the cruise line. The onboard credit amount varies by the length of the journey.
CRUISE LINE
DAYS & OBC
Carnival Cruises
under 7 days
USD 50
7 – 13 days
USD 100
14+ days
USD 250
Holland America
under 7 days
USD 50
7 – 13 days
USD 100
14+ days
USD 250
Princess Cruises
under 7 days
USD 50
7 – 13 days
USD 100
14+ days
USD 250
Royal Caribbean
under 6 days
USD 50
6 – 9 days
USD 100
10 – 13 days
USD 200
14+ days
USD 250
Norwegian Cruise Line
under 7 days
USD 50
7 – 14 days
USD 100
15+ days
USD 250
Also, virtually all Princess onboard credits are stackable with other onboard credits. For instance, military credits can stack with booking, shareholder, and loyalty credits. Royal Caribbean usually allows one type of OBC or discount and cannot stack.
Mistakes Or Mishaps
While everyone wants a smooth vacation with no hiccups, sometimes things go wrong. A mishap is obviously not how anyone wants to earn free onboard credit because it does not make up for the accident.
For example, on my cruise to Hawaii on the Radiance of the Seas, half the bathrooms onboard the ship stopped working. A cruise ship's worst nightmare, right?
Imagine getting dressed in the middle of the night and walking the hallways, trying to find a functional washroom. The cruise line compensated passengers with free onboard credit, although most wanted a working bathroom.
Sometimes the mishap can result in a more considerable credit towards booking another cruise to win back your loyalty. I suffer from celiac and have some severe allergies.
One time, my cruise ship fed me one of my non-tolerable foods. I became so ill I spent the last three days in my cabin, unable to eat or leave my stateroom.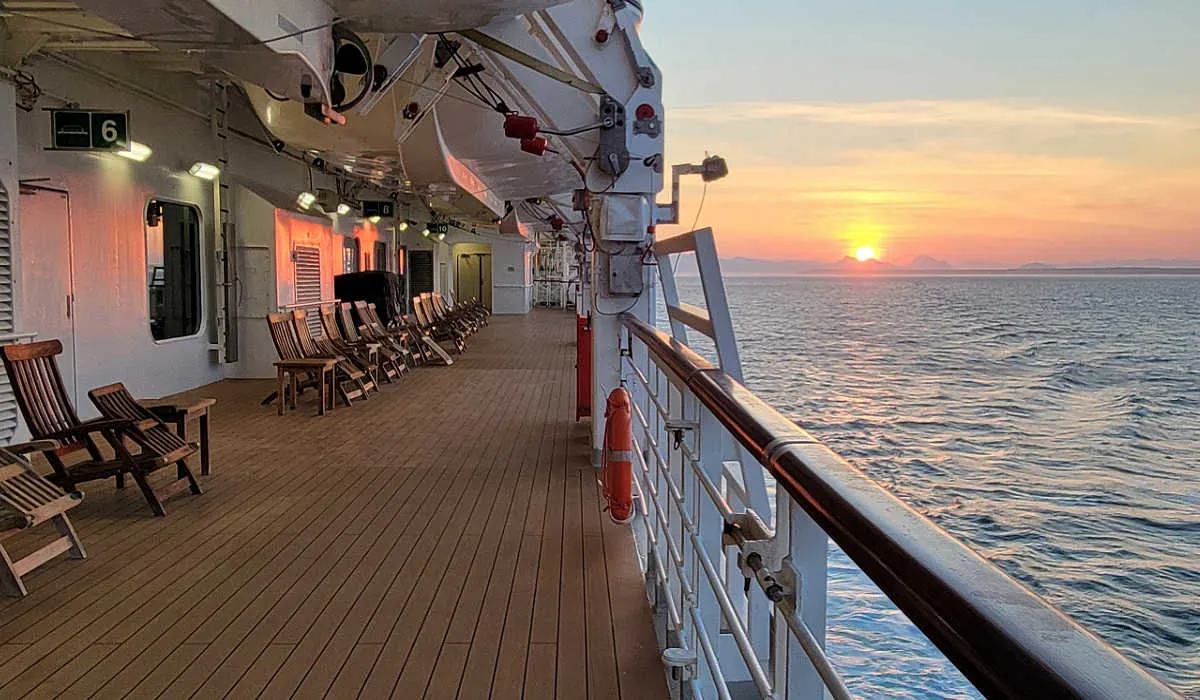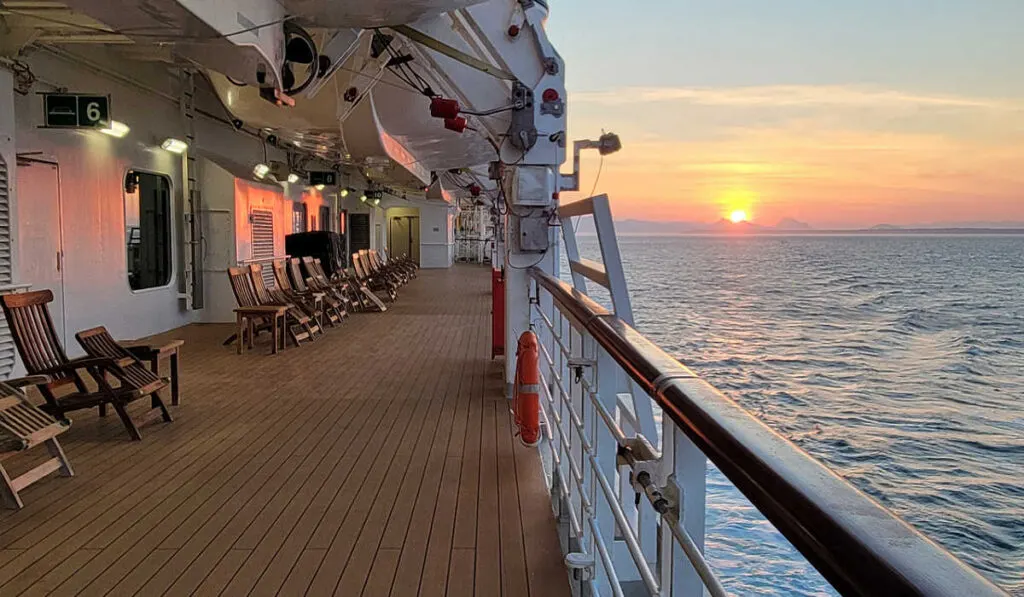 Needless to say, it ruined my vacation. Once I returned home, the cruise line sent me a USD 300 credit to try their cruise line again.
Gifted Credit
Receiving a cruising gift of onboard credit can be one of the best birthday or Christmas gifts. I've got to the age where I don't need more "stuff," especially since I recently downsized my home and exercised a significant purge.
Why not request a gift card from your favorite cruise line for birthdays or Christmas? It's something you WILL use and free money to spend on your vacation.
It's a gift that keeps on giving, and you can tell your loved one you were thinking of them while you sipped margaritas with your toes in the sand, lol.
Referral Credit
Lastly, some cruise lines offer referral credits for spreading the good word about their service. Are you a first-time cruiser and planning to sail with Holland America or Princess Cruises?
If so, use this link to get free onboard credit on Holland America.
Those planning to cruise with Princess can get their free credit here.
While some cruise ship money is stackable with other credits, others are not. So, talk to your cruise line to see what you qualify for on your booking.
Happy travels ~ Karen