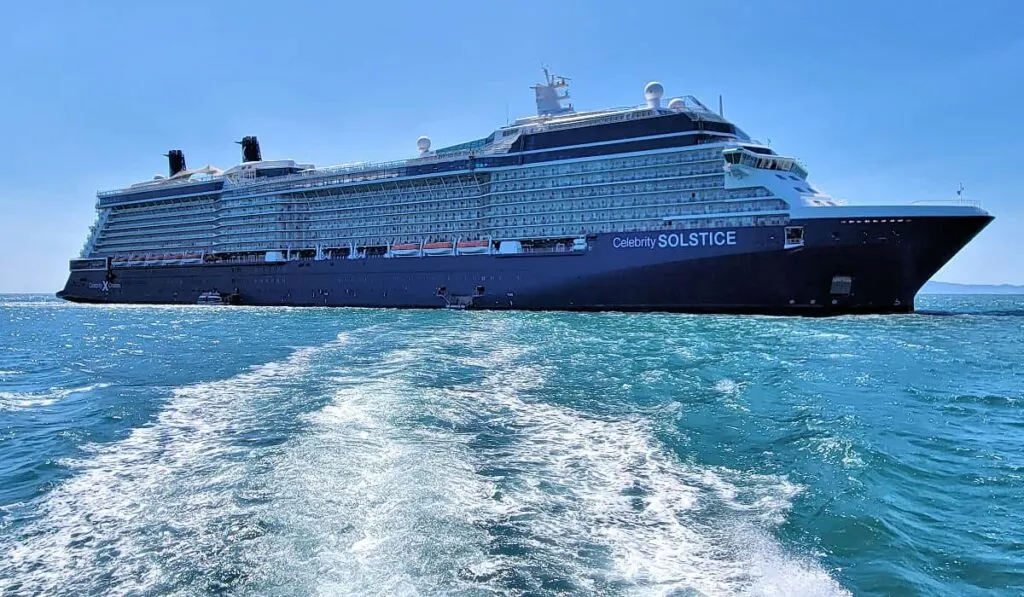 Cruising has become a popular way to travel but comes at a considerable expense when factoring in all the additional fees. If you've stumbled upon this article, you want to know how to cruise for free, right?
In this article, you'll discover how to get free cruises from the casino, which line awards free cruises to loyal cruise guests, and how you can win a free cruise.
1. Credit Card Points
Credit cards can be a fantastic way to help pay for vacations, flights, and hotels; provided that you keep your balance at zero. To maximize the benefit of your credit card and earn points, use it to pay for everything; and I mean everything.
Instead of cash or debit, use your credit card instead. That includes your groceries, gas, cell phone bill, cable, internet, utilities, insurance, everything.
Don't change the way you shop and don't spend more for the purpose of earning points. It's important to keep your balance at zero so pay it off each month.
While there are many credit cards out there, find the one that best suits your needs. We have two that we use to collect travel money. Our primary one has made us CAD 1,800 of free cash in one year.
The secondary one has earned us two long-haul airline tickets in North America, up to a value of CAD 750 each.
Most people already utilize a favorite travel credit card that collects points, but these are the cruise line's exclusive credit cards you may want to consider. Some have additional bonuses of an extra 5,000 points.
Major cruise lines offer credit cards with sign up bonuses. The points gained can be used for a free sailing, onboard credit, shore excursions, or free specialty dining. If you're loyal to one cruise line, it makes sense to apply for their card.
While most offer double points on their cruise lines and one point everywhere else, Norwegian Cruises Mastercard offers triple points when charging their purchases to their card.
Celebrity Cruises and Royal Caribbean allow the double points on their sister lines.
2. Earn Complimentary Cruises By Gambling
If you're a high-roller and spend time in the casino during your vacation, you could be earning yourself a complimentary cruise. Whether you play slots, a round of poker, or blackjack, avid playing wins you free drinks, specialty dinner meals, and cruise vouchers.
Also, frequent casino goers get invitations to exclusive tournaments where the cash prizes are significant.
Once onboard a cruise ship, visit the casino and join the players club. While you're there, pick up your free lanyard, one of the complimentary freebies on a cruise.
Once you're a member, start playing, rack up player points and have fun. The more you play, the more points you accumulate. It's not about how much you spend, but how often you cycle through the money.
Whether you prefer a slot machine or like to play the tables, all casino activity gains points.
So, if you win a bit, lose a bit, and rinse and repeat, it accumulates casino points. The number of points required for a free cruise offers varies by cruise line. You might even receive an instant reward certificate during your cruise.
Once you're a regular player at casinos on cruise ships, land-based casinos will invite you to their venues and sometimes reward you with free cruise vouchers. Those with Wyndham Diamond status can receive promotional offers for free cruises and complimentary hotel stays.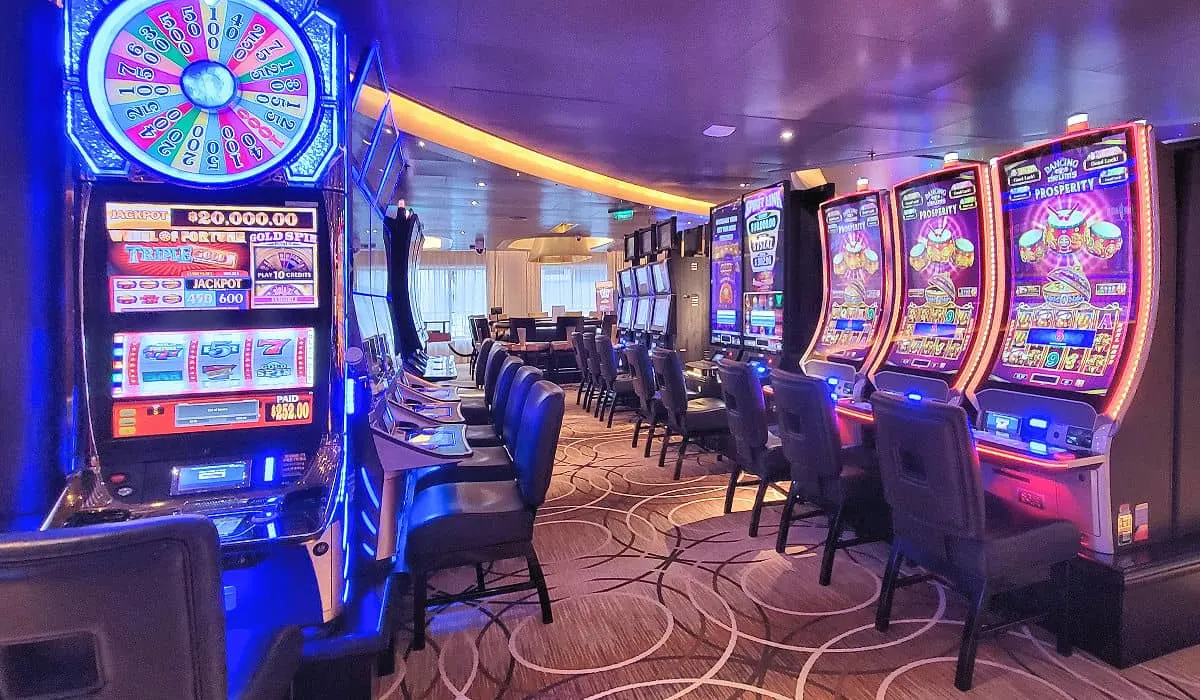 Complimentary cruises are generally allocated to an interior stateroom, but cruise guests can upgrade to a balcony cabin or other category for a fee. Typically, cruise lines cover the base cruise fare and only charge government taxes, port fees, and service charges or gratuities.
Since staterooms can accommodate two, even if you're a solo cruise guest, you'll earn a free cruise for two.
3. Bingo Cruise Giveaway
Most cruise lines play bingo throughout the cruise. While you can win cash prizes, the prize is generally a free cruise for two on the last night. The award varies by the cruise line.
While some offer the prize cruise in an inside cabin (subject to availability), others give a USD 1000 deposit towards a new booking. Also, there is a time limit to take your free cruise, and it may be subject to blackout dates.
4. Group Travel Earns Free Cruises
If you travel as a group, the group leader can earn their cruise for free. Consider sailing as a group for family reunions, a birthday cruise, weddings, anniversaries, or for business.
Group travel is easily customizable to suit your needs.
For instance, Norwegian Cruise Line allows two people to sail for free for every 14 passengers and seven cabins booked.
5. Time Share Presentations
Attend a timeshare presentation, and you could earn a free cruise for two. The prize consists of three days in the Bahamas in an inside stateroom. While the trip is complimentary, the airfare to get to the cruise port is not.
These free cruises are generally not offered to people who live in Florida but people who live further away. Free vacations for timeshare presentations rely on the fact that most won't use the cruise vouchers due to an airline ticket's cost. Plus, these itineraries are often mini cruises and not 7-day trips.
I attended a timeshare presentation years ago and was given two free cruise tickets for the Bahamas. The trick to utilizing these tickets is to use them as awarded. It's best not to request an upgraded room.
The company giving the tickets will try to sell you airline tickets, hotel rooms, rental cars, etc., at a higher price than what you can purchase elsewhere. Stick to your guns and take the short free cruise.
In the end, I didn't take a free cruise because I live on the west coast of Canada. The cost to fly to Florida outweighed the benefit of a three-day cruise.
6. Lectures And Teaching
It's common knowledge that you can attend enrichment lectures and classes on a cruise vacation. I've taken everything from scrapbooking, computer, photography, cooking, watercolor painting, and ballroom dancing classes.
Ocean-going cruises have lots of sea day classes to keep passengers entertained on non-port days.
On the four Alaska cruises I've sailed, I attended numerous talks by local naturalists who tell you about the wildlife and eco-system in Alaska.
If you are knowledgeable in any of these fields, you could sail regularly for free if you teach or give a lecture. A friend of mine is a quilting teacher, and she enjoys free cruises while teaching onboard.
If you can blown glass, you could get a gig on a Celebrity vessel and take part in their Hot Glass Class.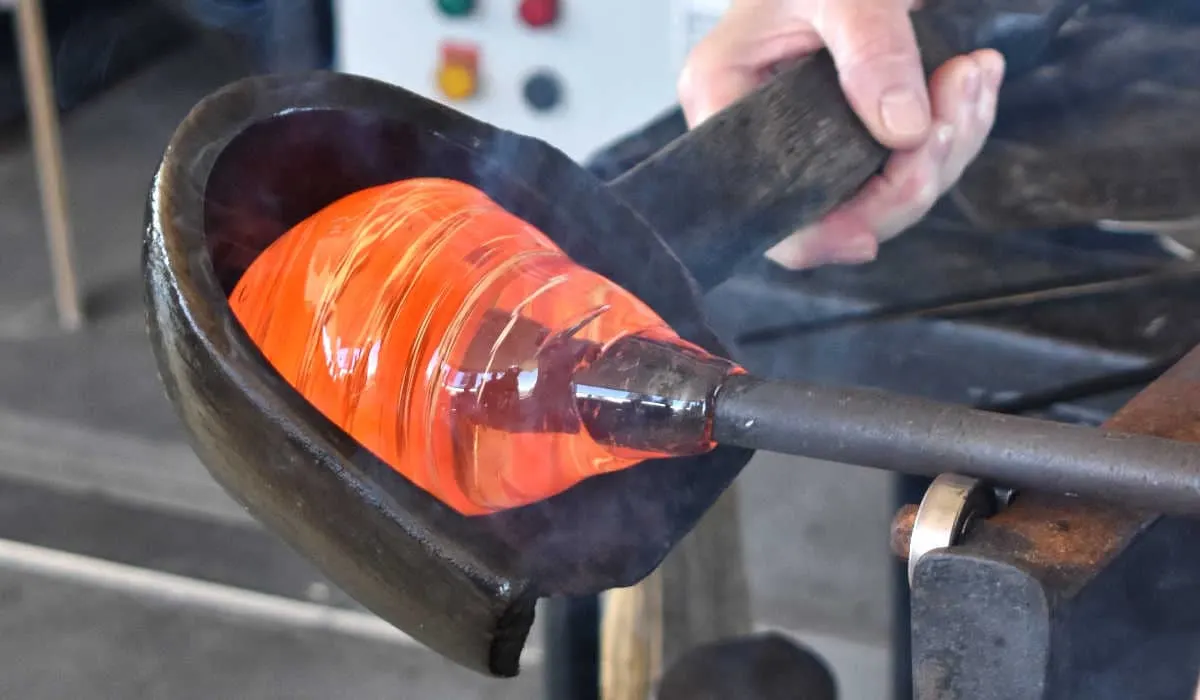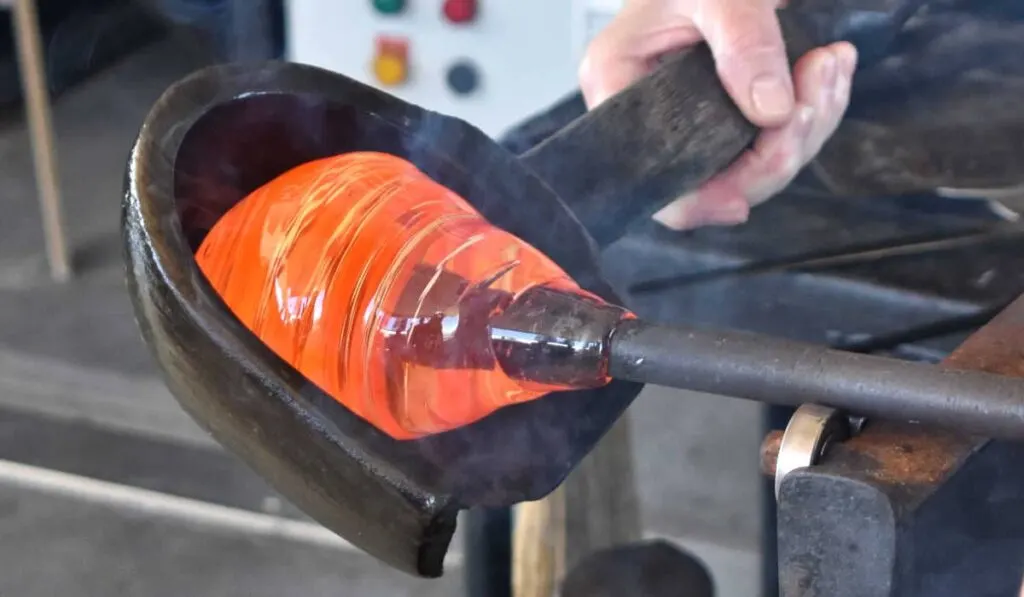 7. Epic Fails
Vacations take a considerable amount of planning, and one of the best parts is the anticipation. Nothing is worse than a spoiled holiday when something goes dreadfully wrong.
I'm not talking about a minor mishap like not having hot water for a few hours. While none of us wishes something terrible to happen, sometimes things go wrong.
When the worst happens, cruise lines sometimes reimburse the cruise's cost, making it free or offering a cruise voucher for a future booking. Obviously, this is not the way anyone wants to earn a free cruise.
If you've read some of my previous posts, you'll know I suffer from celiac and have some major food allergies. During a Mexican Riviera cruise, my waiter served me something I am allergic to, which made me horridly ill.
I was unable to eat or leave my cabin for three days, ruining my vacation. The cruise line admitted fault and offered a cruise voucher for a future booking. While the coupon didn't cover the next cruise's entire cost, my portion was less than USD 100.
8. Princess Prizes
If you cruise with Princess Cruise Line, they have a game on your door panel called Princess Prizes. While it's an extra charge to join (usually USD 20 per day for the whole cruise), those with the Princess Premier bundle, play for free.
When you open your door on a sea day, you could win a prize. Prizes consist of free onboard spending money, specialty dining certificate, Medallion accessory, or a sanctuary experience for two.
On the last night of the cruise, the big prizes are drawn, including a complimentary 7-day cruise for two.
9. High Loyalty Status
All cruise lines have a unique loyalty program to entice guests to remain loyal. Royal Caribbean's Crown and Anchor members can earn a certificate for a free cruise once they attain Pinnacle status.
It takes 700 points to reach Pinnacle, and guests continue to receive free Royal Caribbean cruise as they attain certain points after Pinnacle. As they say, it pays to be loyal!.
10. Sometimes Kids Are Free
If you cruise as a family, sometimes major cruise lines offer promotions where kids sail free. Family members need to book their children in the same cabin, and kids must be under a certain age.
Royal Caribbean kids sail free program allows up to two children (12 and under) to cruise free, when bunking with two paying adults. Holland America Line limits their children to 18 years and under when traveling as the third or fourth passengers in the same stateroom.
The free promotion is for new bookings only, and a great deal for large families. While the cruise fare is waived, you'll still pay the taxes and port charges.
11. Become An Entertainer
If you're a singer, dancer, comedian or magician, you can enjoy free travel on a cruise ship. Now, if you have stage fright, don't worry. Cruise lines hire regular folks to dance amongst the guests.
If you've ever watched a group or singer in the piazza, you'll notice the guests who dance along. Some of these passengers are paid by the cruise lines to encourage guests to dance.
They enjoy free cruises, and often cruise several major cruise lines.
​12. Become A Travel Agent
Travel agents can earn free cruise fare if they book enough cruises. It make sense that they should cruise in order to share their personal experience with potential clients.
If you're new to cruising, using a cruise TA will help you decide which cruise line will work for you.