If you're a first-time cruiser, these cruise tips will answer all your questions and provide vital information for your upcoming vacation.
Since you have never cruised before, most first-time cruise passengers are a little anxious about how to pack and what to expect. Some also worry about motion sickness and being claustrophobic.
But don't worry because here are some awesome first-time cruise tips to learn how a cruise vacation differs from a land-based itinerary.
Despite what others may think about cruising, traveling by cruise ship is excellent value for money. I have plenty of cruise booking tips if you want to save money.
Many people have said that being on a boat with thousands of people offers no solitude or privacy. They couldn't be any further from the truth.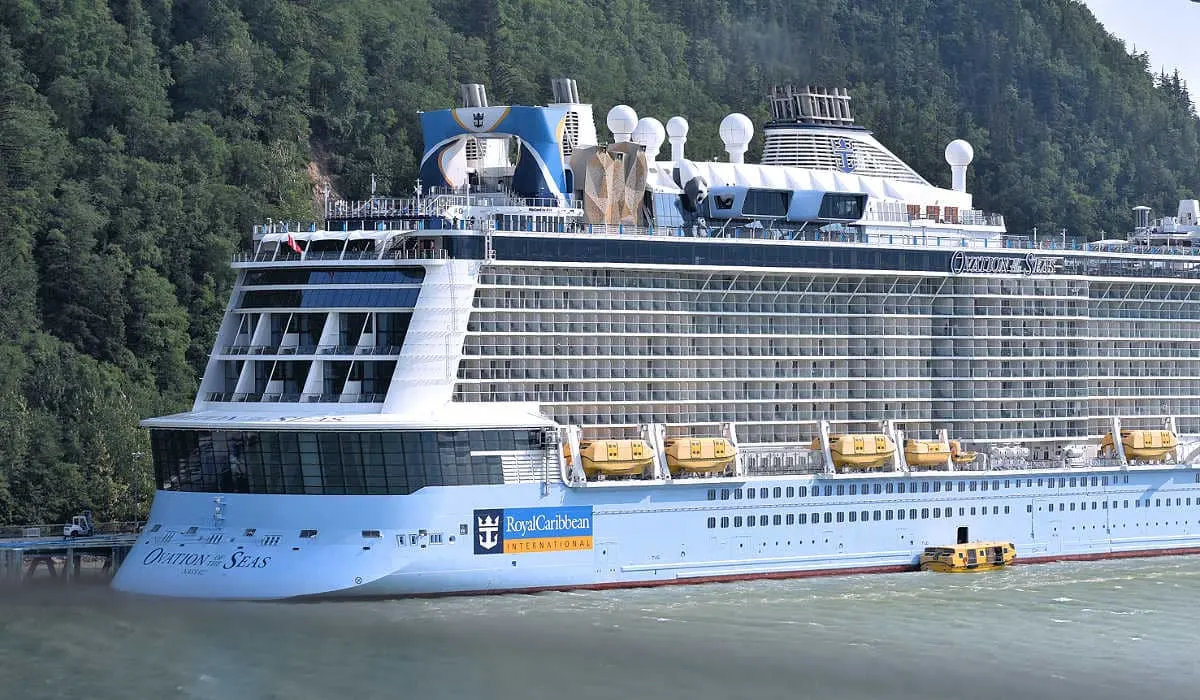 Cruise ships are massive, so passengers scatter throughout the decks. Even on a sea day, there are always quiet places where you can be alone; and I'm not talking about your cabin.
First-Time Cruise Planning
It's essential to pick a good cruise line and cruise ship that suits you. Each cruise line tends to market to a specific customer profile.
Carnival brands itself as the "Fun Ship." Cunard has a British theme, tends to appeal to a more refined traveler, and has a strict dress code.
Holland America is known for having an older crowd with passengers that turn in early. Families might prefer Royal Caribbean, whose mega-ships are like theme parks on the sea.
Lines like Disney are, of course, built for families with kids. Although Disney tends to always have premium pricing for the "Disney experience."
Do your research online and check reviews. Although, keep an open mind because you can't believe everything you read online!
If you like saving money, consider visiting websites other than the cruise line's site. I typically use Expedia, VacationsToGo, iCruise, and even CruiseCritic to shop for better pricing.
Prices for the same cruise and itinerary can vary depending on the sale time. Like all travel, there are peak, shoulder, and off-season seasons.
Also, cruise ships can have many fewer passengers in the off-season. With fewer passengers, all of the ship's amenities, such as dining areas and pools, are less crowded.
Which Itinerary?
Different regions tend to have certain types of itineraries. We love Alaska cruises because we live outside of Vancouver, and it's convenient for us to sail there.
However, the Alaska cruise season is short, from May to September. In addition, Alaska weather can be cool, so don't expect to use the outdoor pool much during your cruise.
What about a Caribbean cruise? There are many countries with different cultures. Do you have any Bucket List destinations that you want to try? A cruise around the Mediterranean would be something special.
Although, for a first cruise, I recommend something that doesn't require a long flight. If you live near a cruise port, something you can drive to is even better!
About half the cruises we have taken are out of the Vancouver cruise terminal in Canada. It's a short 40-minute drive, and we use an Uber or Lyft to reach the Vancouver cruise port.
How Long Of A Cruise?
The most crucial first-time cruise tip is only book a short trip, even if there's a super deal. Until you are accustomed to time on a cruise ship, it's best to commence at a slow speed.
Friends of mine booked a 21-day cruise for their first experience; because the price was right. Although they had a fantastic time, the trip was far too long for them. Ideally, a first-time cruise should be 4 to 7 days long.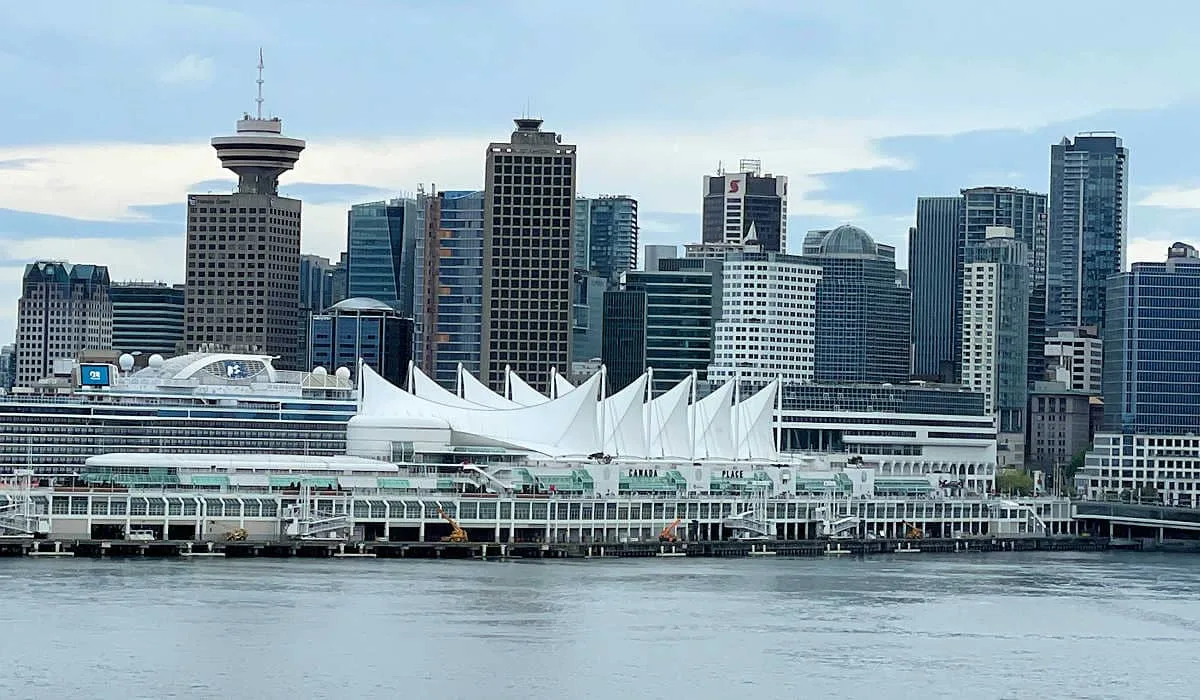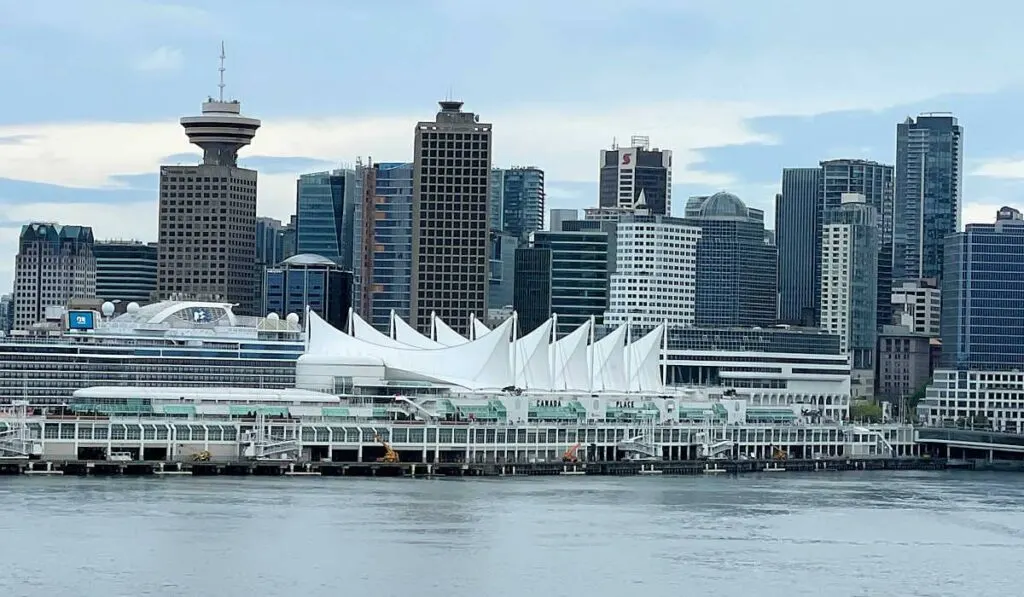 Equally important is to avoid booking an itinerary in the open ocean. Open ocean can make for rough sailings.
If you book an extended cruise (and get homesick) or experience some rough seas, the chances are you won't sail again. You want to ensure the best experience possible on your first-time cruise.
The Caribbean and cruises from California offer three to four-day "teaser" cruises, which are perfect for those unsure of a cruise vacation.
What About Excursions?
One of the best parts of cruising is the many excursions available in the different ports. Tours are ideal for experiencing the local culture and letting you try new things.
We tried swimming with the Manta Rays on a past cruise to Hawaii. This experience had long been on my Bucket List and was something I'll never forget.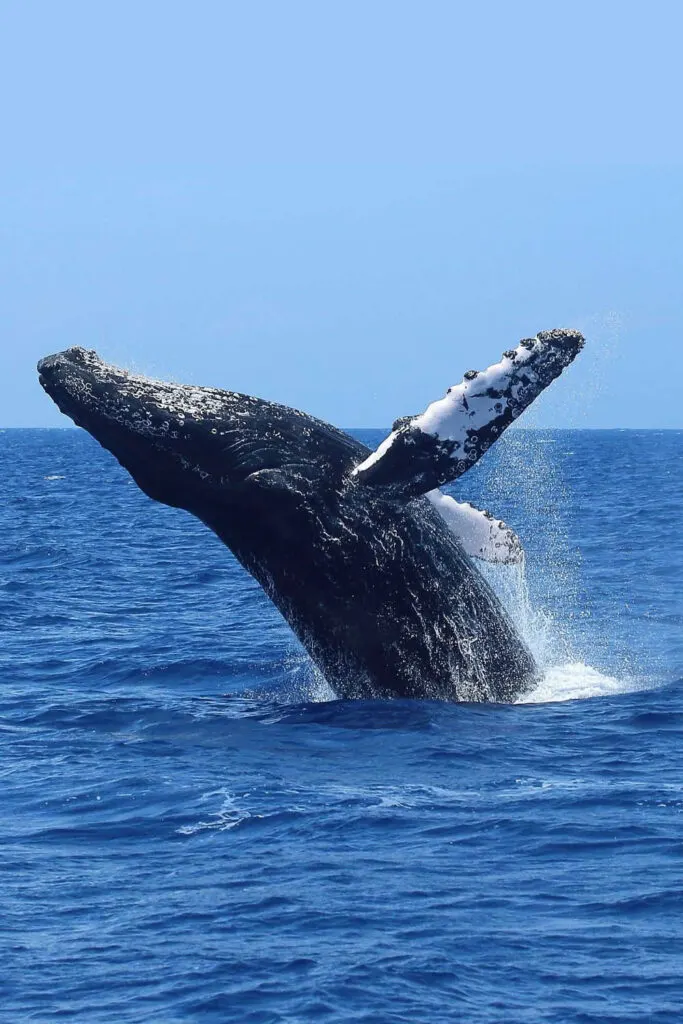 In certain parts of the world, whale watching is popular. Passengers living far away from a coast often have never seen whales in the wild.
However, remember that the cost of excursions can quickly add up. On a cruise last year, we spent more on tours than we did for our cruise fare.
For example, dogsledding in Alaska is over USD 600 per person. For a family of four, the cost would be USD 2500!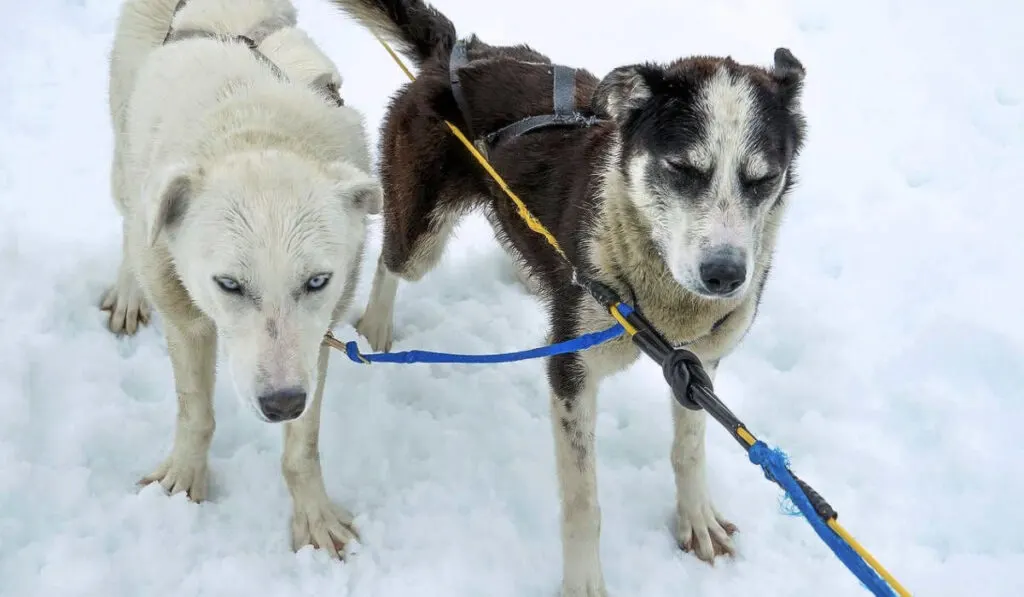 Pick one or two shore excursions in each port and stick to your plan. Should you book your port excursions from independent companies, know when your ship departs.
Cruise ships won't wait for late passengers, so if you miss your departure, you'll need to fly to the next port of call.
Onboard Account
You will receive a sail and sign card as you prepare for embarkation. Keeping this card in a safe place is essential.
Every cruise line works on a cashless system, so your card acts like a credit card. The cruise line will request a credit card number to bill your gratuities and purchases.
Your card is charged temporarily, and the amount will vary by the number of days you are sailing. Different cruise lines (e.g., Royal Caribbean, Princess Cruises, Celebrity Cruises) can charge different amounts.
The hold amount can be as low as USD 100 or as high as USD 500. If you do not own a credit card or have enough limit, be prepared to give cash upfront.
Princess Cruises uses a Medallion. The disk hangs on a lanyard, or you can wear it on a watch band, belt clip, necklace, or other wearable pieces. It serves the same purpose as a sail and sign card.
Occasionally you may want to check your account. A balance check is available at onboard kiosks, customer service desks, the cruise ship app, or in some cases, on your cabin TV.
You will receive a detailed statement on the last morning of your cruise. Only do something if you requested to pay by credit card and the billing is correct.
If you want to pay by cash or partly cash, visit the customer service desk before debarking your cruise ship.
Plan Your Port Days
A day in port generally isn't enough time to see and do everything. So, first-time cruisers are best to research your ports of call and plan your days in port.
Be aware of time changes in ports. Crossing oceans or cruising to different countries can result in time zone changes. Most of the time your ship docks, but sometimes they tender, using smaller boats to get you ashore.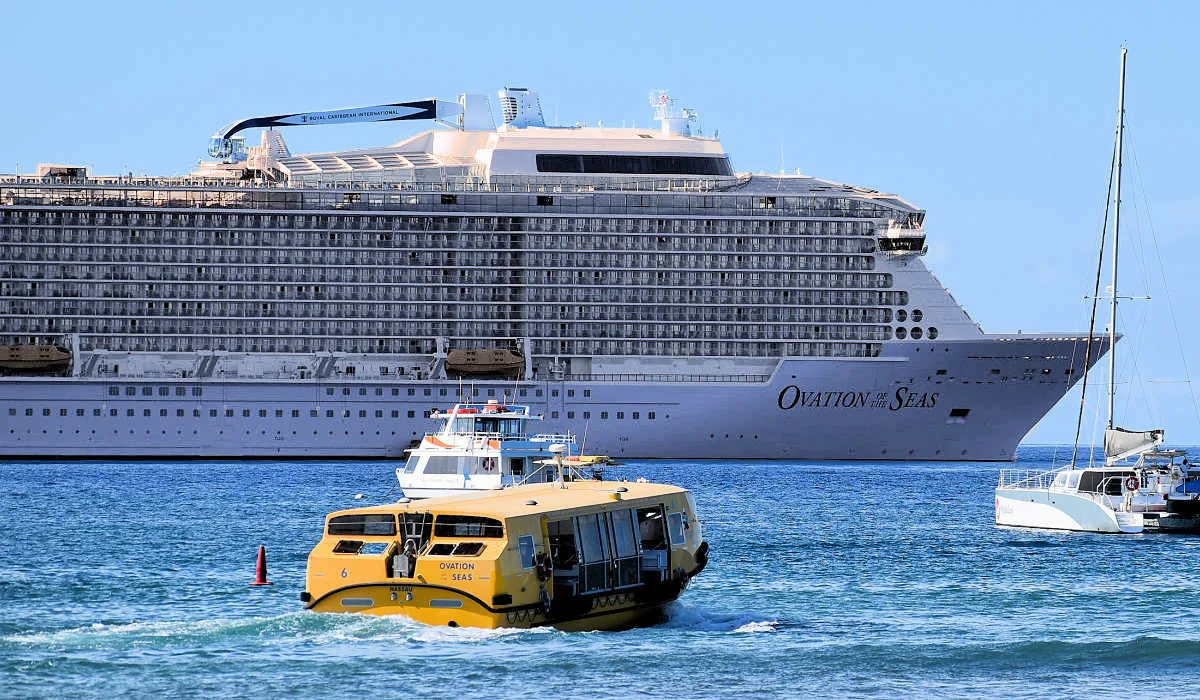 Sometimes the clock goes forward one day and back the next. Make sure you know the correct time.
Motion Sickness
First-time cruise passengers should be prepared for motion sickness. This is not to say you will suffer from it.
However, thinking ahead is the best plan should it happen. I do not suffer from motion sickness, but I always pack Gravol or Ginger Pills to be safe.
Other options are Sea Bands and Motion Sickness Patches. On my Serenade of the Seas cruise to Alaska, we hit some rough seas sailing to Sitka. I used the motion sickness patches behind my ears, and they relieved my symptoms.
The new cruise ships today are constructed with stabilizers, so for the most part, you will not feel any motion. When choosing your stateroom, avoiding particular cabins is best if you suffer from motion sickness.
Not Everything is All-inclusive
While your cruise is an all-inclusive package, there are some additional expenses and some cruise freebies. Your cabin, food, some drinks, and entertainment are part of your cruise fare.
If you prefer a latte or cappuccino instead of a regular coffee, that perk will cost you a little extra. Also, be prepared to pay a hefty price for bottled water, soda, and alcohol.
Consider a pop or beverage package if you drink more than a few a day. Be prepared to spend at least USD 60 daily for an alcoholic drink package.
However, if traveling as a couple, BOTH passengers must buy the drink package if one wants it. This is so you can't get free drinks for your spouse!
Alternatively, some cruise lines allow you to bring one bottle of wine or champagne per person and 12 cans or 1 liter of soda. Check with your cruise line to clarify their policy. Any wine consumed at your dining table will be levied a corkage fee.
Many cruise ships today have Specialty Restaurants. The restaurant will charge you an extra fee if you decide to eat in one.
Specialty restaurants include fine Italian dining, Bistro Steakhouses, a-la-carte Sushi, and Brazilian Tapas Restaurants.
I have eaten at many of these and can safely say the service is first-class and the food delicious. Considering the caliber of the meal, the surcharge is remarkably low. If you're looking to add romance to your cruise, try a specialty restaurant.
Spa treatments come with a heft price tag. Most treatments are much more expensive than you would get back home. While all cruise ships have a gym, saunas, and steam rooms included in your fare, you'll pay a fee to use the thermal suite.
Some cruise ships – also have an adult-only area on deck.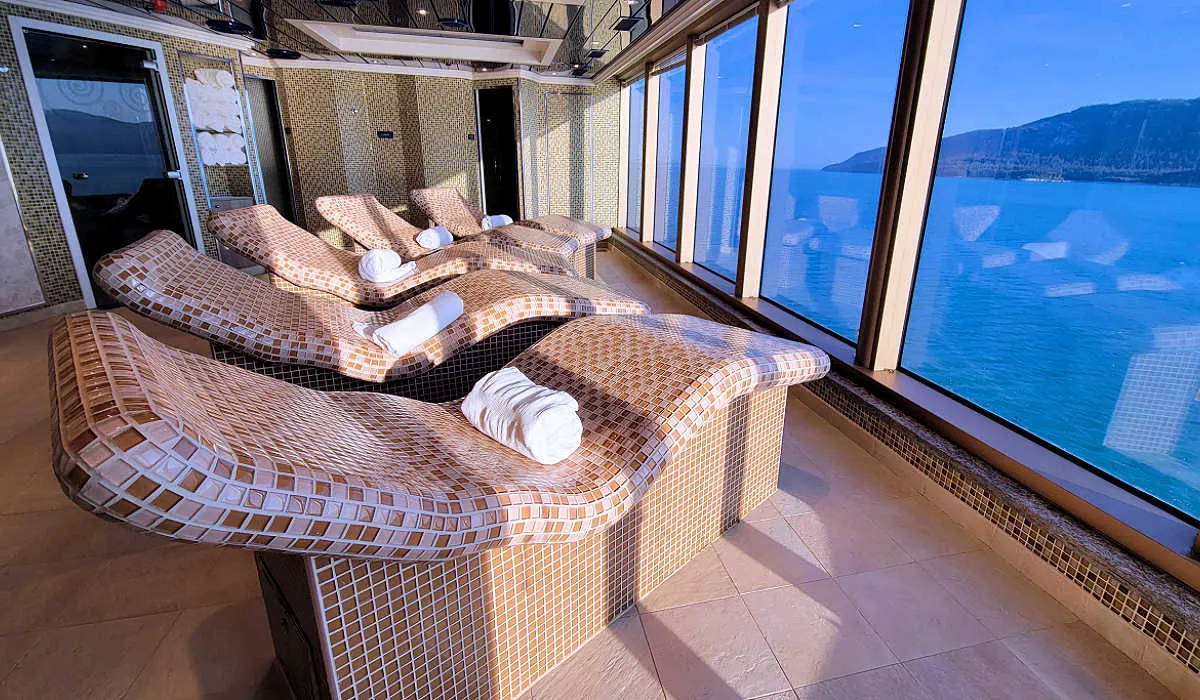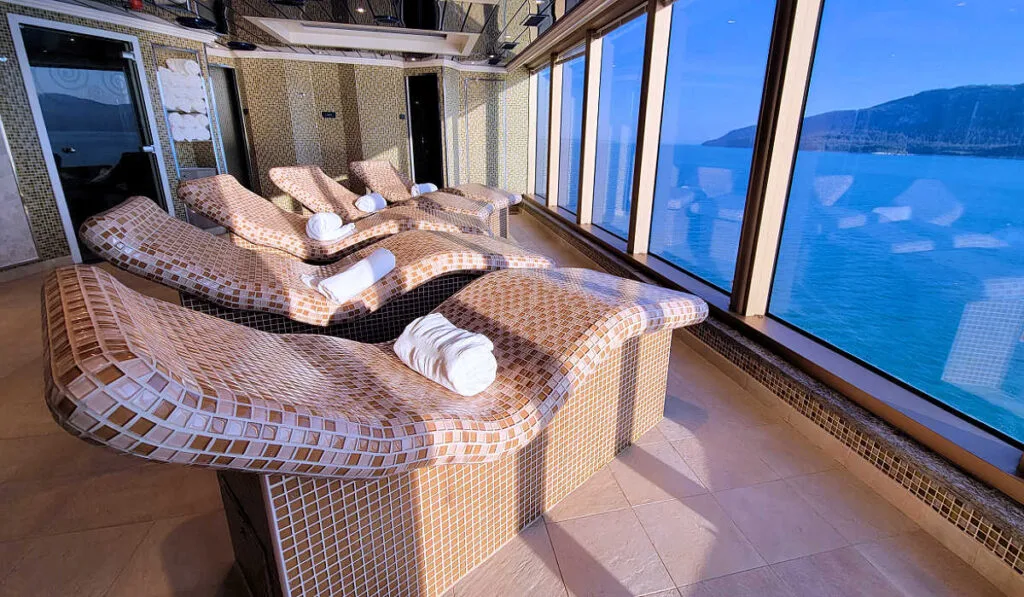 Generally, this area is free to use except for Princess Cruises, who charge USD 40 a day for the use of their "Sanctuary."
Although this may be common knowledge, gratuities are an additional expense. The amount charged varies by cruise line and type of cabin booked.
Register Your Children In The Kids Clubs
While cruises initially catered to adults, more lines feature attractions that attract families. So, register your children in one of the kid's clubs.
The clubs are separated into age groups, so activities are designed for that specific age group. The clubs have overnight events like pizza and camping parties, allowing the parents to enjoy adult time.
Most lines offer babysitting services, too, should you plan to eat in a specialty restaurant or want to watch a late-night show.
Modify Your Stateroom
Your stateroom is home for the length of your cruise, so make it your own. The beds are configurable, and so are the furniture pieces.
Ask staff to remove the small table if your cabin is small. If you're sailing in an ocean-view cabin, you can push the queen-sized bed against the wall with the night tables on one side.
This creates more floor space on one side of the bed, which is ideal for tiny staterooms. Should you require an extra table, your steward will supply one too.
You can customize the highest-end Celebrity Suites to your liking. You can request a treadmill, a Peloton bike, weights, and yoga mats for your stay.
Life Onboard
Embarkation Day is exciting for first-time cruise passengers. It's best to spend some time on the first day navigating the ship.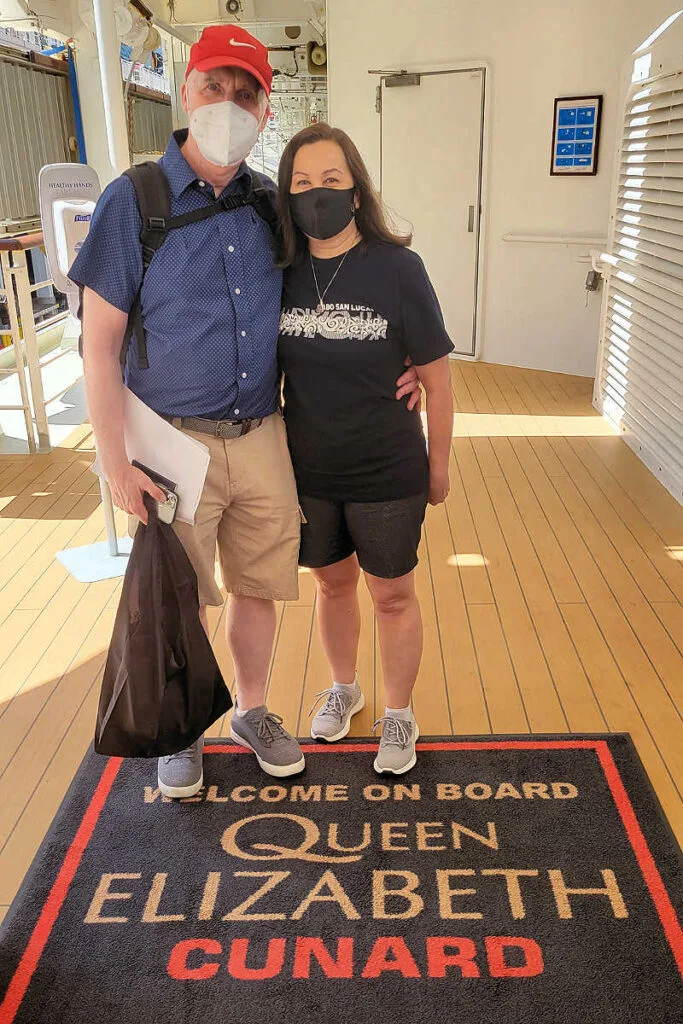 Walk most of the decks to get your bearings. Try to remember the location of the theater, pool, and restaurant in relation to your stateroom.
Alternatively, download your cruise lines app, which helps you get around and keeps you updated with activities on board.
On embarkation day, luggage takes a few hours to get to your cabin. If you want to change clothes into something cooler or take a dip in the pool, bring those items in a carry-on. If your luggage is the last to arrive, you'll have what you need.
To keep all your electronic devices charged, bring a non-surge power strip. Generally, each cabin has two electric sockets.
Certainly not enough for cell phones, tablets, laptops, and cameras. Make sure your plug-in is a non-surge style; otherwise, it will be confiscated.
And lastly, remember to pack your formal clothes. I've shown up for dinner in a long evening gown to see the first-time cruiser next to me in shorts and a t-shirt.
In years gone by, cruise lines strictly enforced dress codes on formal dinner nights. However, in recent years cruise lines are less likely to send you away if you dress casually for dinner.
Cruises of seven days or more will have two formal nights, while less than seven days will have one.
Debarkation Day
Debarkation day is that somewhat sad time when your cruise vacation is over. Be sure to follow the instructions given to you by your cabin attendant the day before.
Most cruise lines want your luggage outside your door by 8 or 10 pm on your last night. Some cruise lines want them out even earlier.
We usually keep our clothes for the morning and our toiletries outside our luggage. Bring a small carry-on bag to carry the items you'll need for the last night.
Also, if you have any essential medications, never put them in your luggage. I have never lost luggage with a cruise line, but there's always a chance.
Final Thoughts
Your best takeaway will be the memories of the places you've seen and the fun you had. Be bold and try things you may have been reluctant to do at home.
No one on your cruise ship knows you, so sing your heart out at karaoke (even if you're out of tune). Also, it's okay to dance with two left feet and participate in the game shows.
I hope you will find you love cruising as much as we do. It's a great way to see the world without breaking your budget.
This is the last piece of advice. Never forget this is YOUR vacation so remember to have fun!