If you have stumbled across this page, like me, you must enjoy the idea of traveling on a floating resort where the scenery outside your window changes every day. In this article, I'm sharing my best tips for booking a cruise and finding some amazing cruise deals.
But like so many, I prefer not to pay full price. By planning a cruise on a budget, I can travel more often and not just once a year.
Sometimes, travelers find the process of looking, shopping, and booking a cruise a daunting task. But it shouldn't be that way.
So, where do you look, what itineraries offer the best prices, and which cruise lines and cruise ships should you consider?
While some cruisers stay loyal to one cruise line for their rewards program, the benefits generally don't equal the extra cost of staying faithful. It's best to spread the love (and your dollars) when shopping around.
Get On A Cruise Lines Mailing List
Sign up for the cruise lines' mailing list to get notifications on sales. If you have sailed before and traveling again, you are eligible for additional savings codes for your next booking.
Always check to see if these codes are valid for your chosen itinerary. Being on a cruise line's email list can entitle you to discounts, stateroom category upgrades, free onboard spending money, free perks, and much more.
When looking to book a cruise, log into those cruise lines' websites and check out the members' exclusive deals. Sometimes, the perks could include double points if you're trying to obtain a higher loyalty status.
Watch Prices And Compare Websites
Watch the prices online for weeks or months before you are ready to book. Create an excel sheet of the itinerary you want to sail with weekly prices.
If you don't know how to create a spreadsheet, copy and paste prices, and send an email to yourself. Remember to check often because the best sales happen for only a short time.
I have booked amazingly low-priced cruises that websites offered for just 24 hours. Some websites allow you to sign up for price change alerts. This service will enable me to monitor the price before and after booking.
It's also advisable to compare prices between various agents and websites. While they might be the same, some may offer extra perks as a booking incentive.
When checking prices, beware of "website cookies." Since websites today track how often travelers view a page, prices continually change based on viewing.
Try using an incognito window, or have another family member check on their electronic device. I've been quite surprised at the difference in pricing between my husband's computer and mine.
Even after the booking, continue to watch the prices. Should the cruise drop in price before making the final payment, most cruise lines will honor the lower price.
Even after the booking, continue to watch the prices. Should the cruise drop in price before making the final payment, most cruise lines will honor the lower price.
All it takes is watchful eyes and a phone call. After the final payment, most lines will give the difference back as an onboard credit.
Consider Booking A Drop and Go Cruise
Let's face it; no cruise line wants to sail with empty cabins. Some cruise lines like Princess Cruises allow you to sign up for last-minute deals if you can drop and go with short notice.
Drop and go is more common post-Covid as cruise companies struggle to return to profitably. A full ship sailing with passengers on discount fares is better for the company.
These cruise deals are suited for an itinerary that sails out of a port within driving distance of home. If you can drop and go, try calling a cruise line within the week of sailing to see if there are any last-minute cancellations.
You'd be surprised how often passengers cancel within the last few days. I met a man on an Alaska cruise that snapped up a deal on a balcony cabin two days before embarkation day.
The website Vacations To Go has a 90-day ticker. It allows you to see discounted cruises that are sailing within the next three months.
Use A Travel Agent
If you don't like booking cruises online, work with a travel agent. The best travel agency to use is one that specializes in cruising.
They have access to various resources and can find discounted cruises if you are flexible with dates and itineraries. Working with a travel agent can also save time and stress, and they can answer all your questions, should you have any.
Also, they have inside information on specific places and can give cruise advice and suggestions that can better your holiday experience.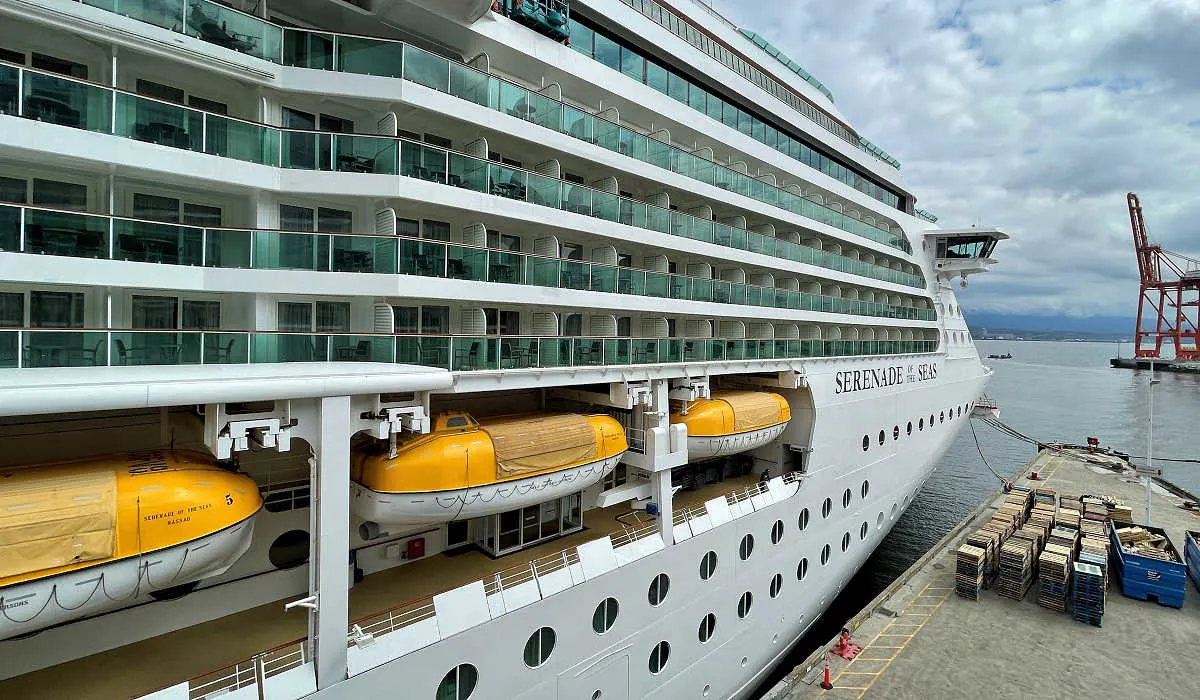 Travel agents who book a high volume of cruises have access to perks that you might not be able to get on your own. If you don't have time to shop for a deal, travel agents can do the work for you and give you peace of mind.
That in itself can be worth more than money saved. They can offer you insider tips for booking a cruise.
When I was shopping for my first cruise, I had no knowledge of cruise lines or cruise pricing. So, I got an informed travel agent's advice and booked my first cruise to Alaska through them.
They advised me on who to sail with, but they also enlightened me on the best cruise for first-time cruisers.
Try A Repositioning Cruise
There's no better way to cruise on a budget than selecting a repositioning itinerary. This type of cruise isn't for everyone because they generally have more sea days.
Companies such as Royal Caribbean, Princess Cruise, Holland America, and Disney Cruise, all sail to Alaska out of Vancouver or Seattle. They offer repositioning cruises at the end of Alaska cruise season in September.
But repositioning means you'll need to factor in the one-way airfare to or from your cruise location. Three out of my last eleven cruises have been repositioning, with Vancouver to Hawaii and vice versa being my favorite itinerary.
A voyage of 12 days has saved me 50% over a 7-day NCL cruise around the Hawaiian Islands, even with the one-way airfare.
Recently, we took a cruise on the Celebrity Eclipse, repositioning from Vancouver to Hawaii. It was a fantastic cruise with an amazing deal in a balcony cabin.
There are often amazing deals on Transatlantic cruises and Pacific crossing cruises from Japan to North America. These cruises usually only happen twice a year as the cruise ships reposition with the seasons' change.
This type of cruise is ideal for those who dislike flying because they downgrade the flying time to a one-way flight.
I live in Vancouver near the cruise port, allowing me to cruise roundtrip itineraries without airfare cost. However, my cruise tip for booking a good cruise deal is to consider a one-way cruise.
Some cruise lines combine a repositioning cruise with a land-based itinerary. Consider a Pacific Coastal cruise from Vancouver to California combined with a few inexpensive days in Las Vegas.
Alternatively, those that live in the south might enjoy a Bahamas cruise combined with time at Universal Studios.
Ask For A Senior, Military, or Resident Rate
Being a senior has its benefits, so if you're 55 years or better, you may be entitled to a discounted rate. Past and present military members, as well as residents, can score a lower rate.
These can amount to hundreds of dollars in saved money. On my last vacation, a 12-day cruise, I saved USD 300 per person with resident status.
I usually book through Vacations To Go because of their great deals. Since both my husband and I are over 55, we take advantage of the Senior rate whenever it's offered on their site.
Travel As A Group
Traveling as a group can save money. Groups need to book at least five cabins to get a discount. With some cruise lines, the group leader sails for free.
Consider sailing as a group if you have a family celebration or a reunion. On a recent cruise, we met a family of 5 middle-aged brothers and sisters all traveling together.
One of the sisters had a health issue, and they used the cruise as a reunion. They all wore commemorative t-shirts to celebrate the occasion.
Alternatively, other cruise lines allow the group to customize the received perks. These can include free meals in a specialty restaurant, cabin upgrades, complimentary wine bottles, and free spa treatments.
Sail Without Perks
So many cruise lines offer the "four perks included" or "always included" deals as a way to entice bookings. Don't be fooled by these so-called free perks. They're not free!
The cruise lines have added the cost of the bonuses to the ticket price. If you like to drink alcohol and purchase Wi-Fi onboard, the added perks may work for you.
However, as a person who does not consume alcohol or use Wi-Fi (I prefer to disconnect at sea), paying for things I won't use is money wasted.
Did you know passengers can request a "no-frills" rate without the always-included perks?
Most cruise lines charge around USD 60 or more per day for an alcohol package. On our Ovation of the Seas cruise, a drinks package was 90 USD per person! Be sure to calculate the cost of perks and compare the prices.
On our Hawaiian honeymoon cruise, Celebrity Cruises wanted USD 500 extra for what amounted to USD 300 in benefits. I opted to sail without the perks saving me money for another port excursion.
Another perk for some cruisers is taking a shore excursion. The cruise ship is always enjoyable but getting off during a Caribbean cruise, or any cruise port, is the best part for us.
However, many excursions are expensive. On our last 10-day cruise, we spent almost USD 2000 on excursions.
I've met some cruisers that skip the excursions, so they have more money to cruise.
Book During Cancellation Time
Most cruise lines require full payment 90 days before sailing. For various reasons, some people cancel before their final payment.
Consequently, extra cabins become available for booking. Prices may fall if there are a significant number of cancellations.
If you are already booked, and the price has gone down, you may be entitled to a refund. The cruise line usually gives the refund as a free onboard credit.
Changes in the itinerary can also result in mass cancellations. I once scored a 5-day deal from Vancouver to Los Angeles for a mere USD 169 in a balcony cabin.
Initially, the cruise itinerary ended in San Francisco. But a month before debarkation, the cruise line moved the ending port to Los Angeles.
Most passengers canceled their reservations and booked another cruise. The cruise line tried to fill those empty cabins by offering rock-bottom pricing. Lucky for me!
Be Flexible
Being flexible about when you can sail turns a cruise into a budget-friendly one. Going a week or two early or later could save you hundreds of dollars, especially when sailing before school is out or after kids return to classes.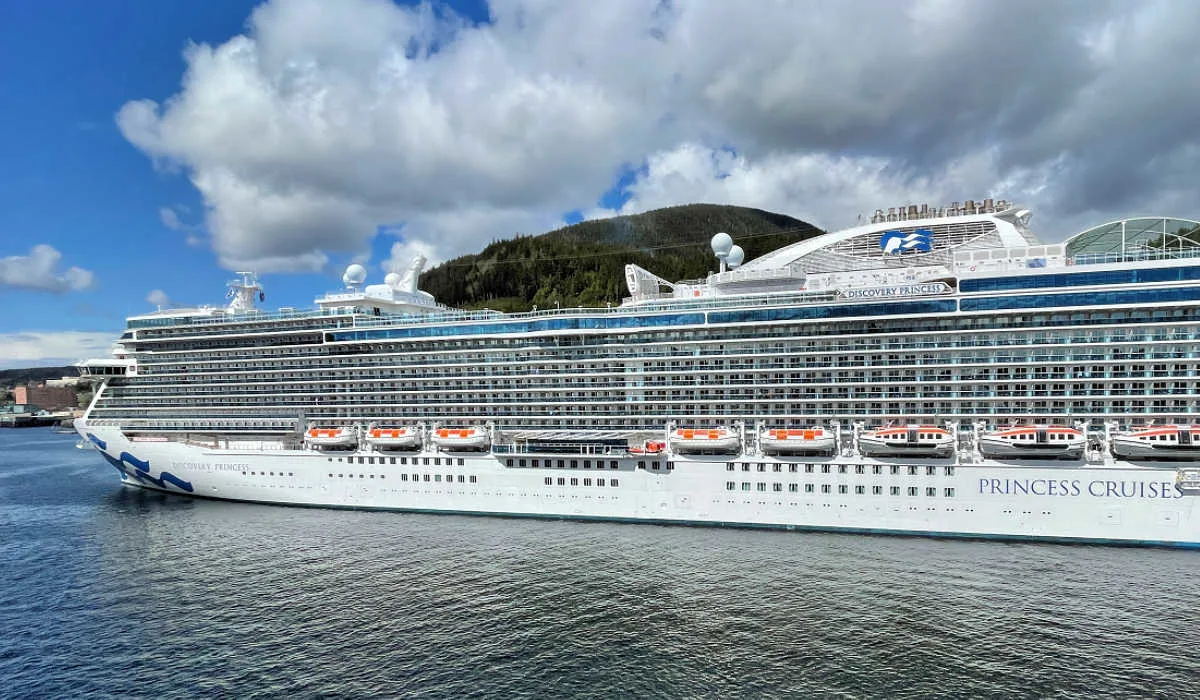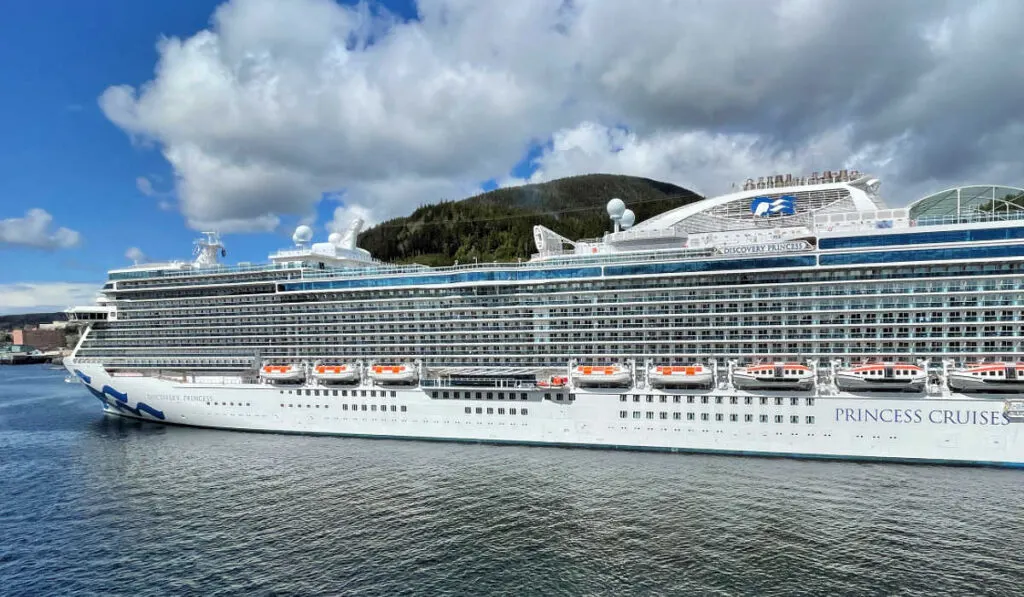 When considering a cruise itinerary, check the cost of an airline ticket, should you require one.
As a bonus tip, comparing prices in different currencies is essential if you reside outside of the United States. Most sites are in US dollars, so compare the US rate to your currency with the conversion.
If you book in US currency and the rate changes by the time you have to pay the balance, you could end up paying more. If you have a favorite website and find a lower price elsewhere, note that most will match the price.
Since I reside in Canada, I often compare rates from a Canadian site to a US business. As the pandemic progresses, the US dollar has been losing its value which means I'm saving money on my booked cruises.
If you're flexible about your stateroom, you can opt to go with a guaranteed one, where the cruise line assigns you a cabin. Alternatively, you could book an interior and hope to get invited to upgrade. Generally, you can get a higher-grade cabin for a cheaper price.
Tips For Booking A Cruise: Final Thoughts
Trying to score an excellent cruise deal can be tricky. Post-pandemic, cruise lines often change itineraries, or assign a different cruise ship.
Looking at 2023 cruise pricing, I've noticed prices have doubled on some itineraries. If you get a future cruise credit, it will likely have an expiry date.
In addition, a cruise credit can only be used on the cruise line that issued it. Taking a refund and having cash in hand will allow you to shop around and book through ANY cruise line.
Each destination has a high and low season, so it's best to study these to determine the cheapest time to cruise. Now that you have the best tips for booking a cruise, the adventure awaits. Go out and "seas" the day!
Happy travels ~ Karen