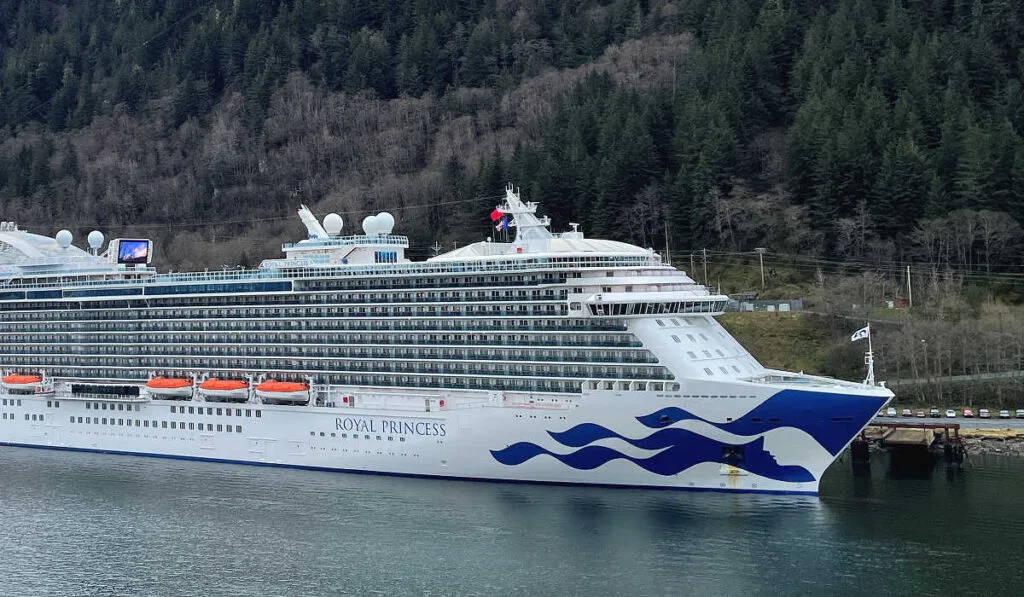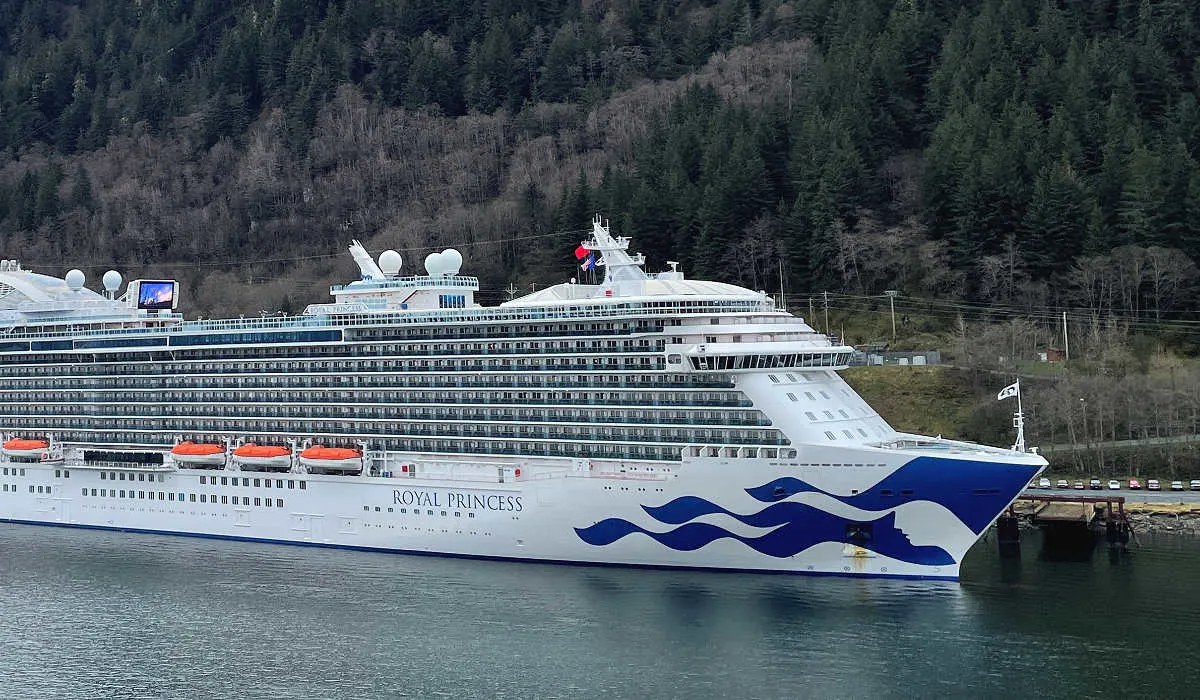 Some travelers believe that traveling by cruise ship is expensive. The cost can add up fast if you factor in the added gratuities, shore excursions, specialty dining, drink packages, and WiFi. However, if you're looking for the cheapest time of year to cruise, this article has all the answers based on destination.
The most popular time to cruise is during summer when it's warmest, kids are out of school, and holidays like Christmas and New Year's Eve. Due to supply and demand, these are the most expensive times to travel.
So, if you have to ability to cruise in the shoulder season and can take a drop-and-go, you can save money. For the following areas, let's examine the time to cruise if you're on a budget.
Cheapest Time To Cruise Alaska
Alaska has an abridged season from April/May to September/October, with June to August being the busiest months. Early in the season and at the season's end can offer significant savings.
May offers drier weather with only a 25% chance of rain on any given day. By August, the chances of rain rise to over 50%.
If you sail early in the season, itineraries can change if ice blocks channels to Tracy Arm or Endicott Arm. Should you cruise in the last few weeks, some seasonal shops will have closed for the winter.
Also, bear in mind that May and September offer the coldest temperatures.
Alaskan cruise itineraries are a popular choice in the cruise industry. Although cruise lines have increased the number of ships sailing to Alaska, the prices have climbed significantly. While I have cruised a 7-day itinerary for a mere USD 349, deals like this are hard to find now.
The only way to get cruise deals like this is by booking last minute and usually early in the season. Having taken two May cruises with Royal Caribbean and Holland America Line, not only did I save money, but I enjoyed fewer crowds and mountains still frosted with snow.
If embarking in Vancouver, Canada, one-way cruises to and from Whittier and Seward cost less than roundtrip itineraries. You'll need to factor in the airfare to compare the savings.
Cheapest Time Of The Year To Cruise The Caribbean
Hurricane season is the most economical time to cruise the Caribbean, from September to October. You need to be flexible when booking in wave season, as ships can change course when faced with an impending storm.
January and February are good months to take a Caribbean cruise. Since the Caribbean has the most cruise ships and five cruise ship terminals in Florida alone, travelers can find many deals.
I prefer to sail the Caribbean in late January because the off-season offers much relief from the blistering sun. January offers the best deals and smaller crowds with the children in school. Again, you can find sales if you have travel flexibility and can take a "drop and go."
If you live near a Florida port, you can also save money by shopping for mini cruises and arranging them back-to-back. If you find special offers on 3 or 4-day cruises, taking three back-to-back can cost far less than a single longer itinerary.
Should you need to fly to your embarkation port, look at cruises out of New Orleans and Texas. Since Florida attracts more travelers, you can often score better prices by sailing out of a different state.
Cheapest Weeks To Visit Bermuda
Bermuda is a popular destination for those living on the east coast trying to escape frigid winters. The most economical time to sail to Bermuda is April to early June and September to December.
Since Bermuda is close to Florida, the waters can be frigid during the winter months. It's also important to factor in hurricane season, which is from June to the end of October.
Should you opt to book in wave season, always purchase cruise insurance.
Hawaii Budget Cruises
Hawaii is one of those magical places that everyone needs to experience. Every island in the archipelago is different and unique in its special way.
However, since Norwegian Cruise Lines' Pride of America is the only cruise ship that sails Hawaii year-round, there aren't too many deals to be found.
The best time to cruise Hawaii with Norwegian is from October to early December. Also, booking last minute can score great prices as the cruise line attempts to fill unsold cabins before sailing.
If Hawaii is high on your list, consider a repositioning cruise in April or May and September or October to and from Vancouver. Alternatively, you can sail a round trip from Vancouver or California.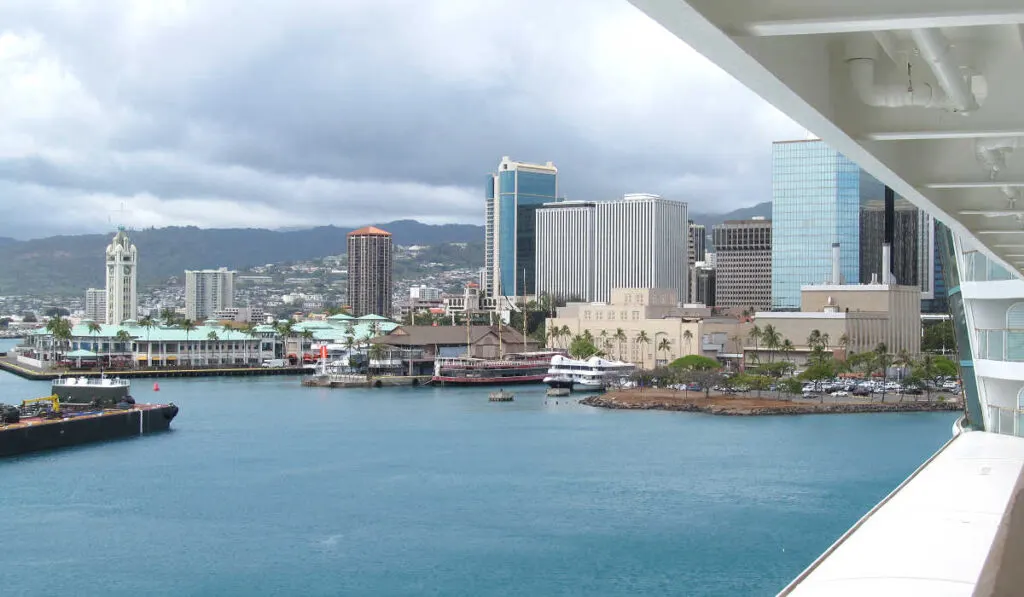 These cruises offer the lowest prices to cruise Hawaii as ships are positioning themselves for the Alaska season.
In April and May, ships sail from Hawaii to Vancouver. While in September, the repositioning cruises sail to Hawaii from Vancouver. These cruises sail from 9 to 12 days.
Just bare in mind it takes five full days to cross the Pacific Ocean, so the shorter itineraries have fewer port days.
I have done four repositioning cruises from Vancouver to Hawaii with huge savings. A balcony cabin cost me USD 62 a day compared to the USD 300 a day wanted by Norwegian's Pride of America.
My last trip on the Ovation of the Seas cost a mere USD 560 or a 9-day cruise in a balcony stateroom.
Even though I had a one-way flight home, I flew with Westjet and used my Westjet dollars (points) to pay for the flight. So, our two direct flights were free, and we paid CAD 43 in taxes.
Cheap Mediterranean Cruises
In the Mediterranean, all ports are busy when the children are out of school in the summer months. The months of October through April offer the best prices, with early fall being the cheapest time of year to cruise.
In the autumn, the weather is much more pleasant, and the ports are less crowded. Being the off-season, you can also experience rain.
Since the Mediterranean has many cruise ships, you can find a cheap cruise if you can book last minute. Repositioning options from the Mediterranean to Florida offer significant savings but have many sea days.
Deals To The Baltics
The Baltics or Northern Europe experiences seasons. Like Alaska, travelers can only cruise this area for a short season, May to September.
The summer months are the most expensive due to warmer temperatures, and the kids are out of school.
Look for sailings in May and September to cruise the Baltics at the cheapest time. While these months are the shoulder season, you'll also experience much cooler weather.
Cheapest Time To Cruise To Mexico
While you can sail to Mexico year-round, the summer months are too hot for enjoyment. The cheapest time of year to cruise to Mexico is October to January, except for holiday cruises. I had sailed in both September and February when it was still hot but comfortable.
There are two options for sailing to Mexico; the Caribbean side and the Mexican Riviera or Pacific side. The Caribbean offers many more itineraries and cruise ships, so you may find more deals there.
On the Pacific side, short 3-day cruises can be very cheap, but the cruise ship can only travel as far as Ensenada. Only select cruise lines offer Mexican Riviera cruises. They include Carnival, Celebrity, Norwegian, and Princess Cruises.
While the Disney cruise offers sampler cruises (3 to 5-days on the Disney Wonder), their shortened itineraries aren't notably budget-friendly.
Cheapest Cruises To New England And Canada
Like Alaska, New England has a shortened season from May until October, with May and late October being the least expensive months. If you like to swim, be sure to book a ship with a covered pool.
Canada and New England are unique places to cruise in the fall if you enjoy the changing foliage colors.
You can start or end your cruise in Quebec City or Montreal in Canada. In the US, travelers have the option of New York and Boston.
Ports of call may include Halifax, Newport (Rhode Island), Bar Harbor, Prince Edward Island, Sydney (Nova Scotia), and Martha's Vineyard.
Panama Canal Economy Cruises
Cruises to the Panama Canal sail year-round, but the cheapest months are September and January. If you have spare time, consider a lengthier, repositioning cruise for the best prices.
I have seen long 21-day repositioning cruises from Miami to Vancouver for approximately USD 1100 to USD 1200. USD 55 a day is a steal of a price for a repositioning Panama cruise.
Most itineraries include Florida and California as embarkation and debarkation ports. However, cruises that start or end in Panama come with bargain pricing.
South Pacific's Budget Cruises
January through March is the cheapest time of year to cruise, but these months generally experience the worst weather.
The cheapest time of the year to cruise to the South Pacific is January through March.
While there are no bad times of the year to cruise, you might want to think twice about sailing in hurricane season. The shoulder season also offers cooler weather so consider choosing a cruise ship with an indoor pool.
Cheapest Time To Cruise In Asia
Asia's rich culture and fantastic cherry blossoms increasingly draw travelers from Europe and North America. However, cruising during cherry blossom season and in the driest months commands the highest prices.
The rainier months offer the best price break, depending on your itinerary. Since Japan experiences seasons, you may find a cheap cruise deal in the fall or spring (outside the cherry blossom festival).
Further south around Singapore, lower prices are available during the monsoon season as long as it isn't Christmas or Chinese New Year.
Asian countries experience different weather patterns based on their location. To hone down the cheapest months, you'll need to choose an area to cruise to first.
When Not To Cruise
When looking to book a cruise vacation, consider the pros and cons of booking the best time versus booking an off-season cruise deal. While there are no bad times of the year to cruise, you might want to think twice about sailing in hurricane season.
The shoulder season also offers cooler weather so consider choosing a cruise ship with an indoor pool and plenty of onboard activities.
If you're budgeting for a cruise, there are times when it is not advisable to cruise. These include Christmas and New Year cruises which come with sticker shock. However, sailing immediately after New Year's can offer bargain prices.
Inaugural cruises on brand new ships also come with high prices, so it's best to book on them when they are no longer the "new kid on the block."