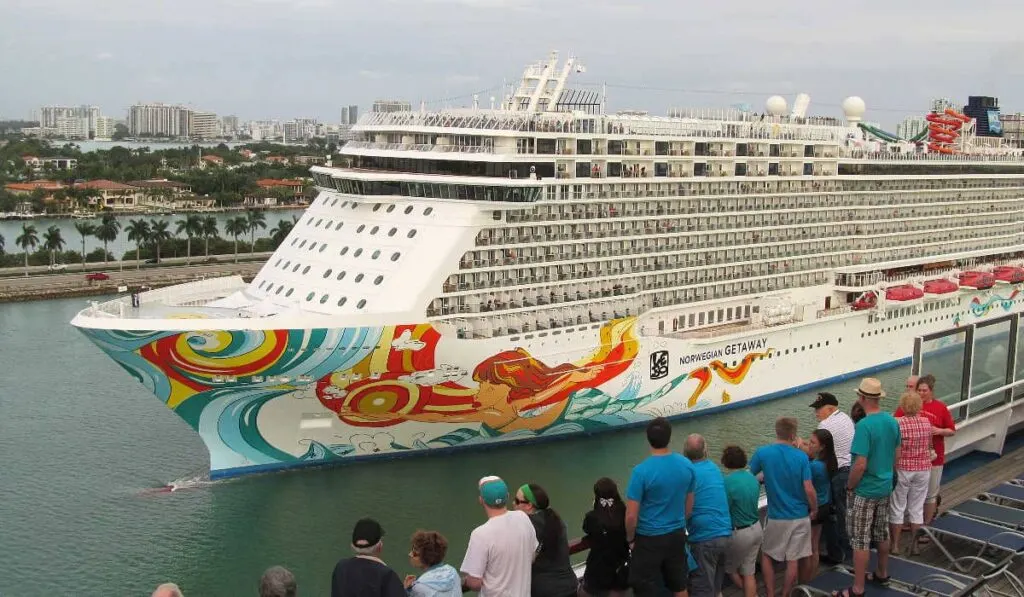 Florida might be considered the cruise capital of the world, with five busy cruise ports. So, if you're searching for the best cruises from Florida, you'll have a choice of embarking in Miami, Fort Lauderdale, Tampa, Port Canaveral, or Jacksonville.
While Miami and Fort Lauderdale (Port Everglades) offer the most options, selecting a cruise from Florida may depend on certain factors.
Some cruise passengers are loyal to one cruise line, while others seek the bells and whistles of the largest ships. The itinerary plays a considerable part in the decision-making and could come down to pricing for budget-minded guests.
If you reside in Florida, you'll naturally want to select a cruise from the port close to home. If you're flying, Miami International Airport offers great flight options.
So, if you're hunting for the best cruises from Florida, here are some to consider.
| Tip
Looking for the best cruise from Florida? Find it on Cruise Critic. It features more than 650,000 cruise reviews, advice and information from the team of cruise experts on everything you need to know. The site also offers itinerary and pricing information, deals and money-saving tips.
Best Cruises From Florida For Families
Florida is a top starting point for family cruises. Disney Cruise Line excels in family-friendly activities, especially for children from 4 to 12 years old. The line offers sailings to the Bahamas and the Caribbean. A highlight of their itinerary is Disney's private island, Castaway Cay.
The island features distinct areas for kids, teens, and adults. Snorkeling, paddleboarding, and biking are some available activities. Its Pelican Plunge waterpark provides lots of fun for older kids, and Spring-a-Leak caters to toddlers.
You can choose from itineraries on Disney Magic, Fantasy, or Dream. Most cruises are 5 or 7 days, although Disney Fantasy offers one 10-day itinerary in June 2024. However, Disney Cruises isn't known for affordability, which may influence your choice.
Of course, the highlight of a Disney Cruise is meeting your favorite Disney character. So, whether you love Mickey, Minnie, or a Disney Princess, you'll enjoy a meet-n-greet without the crowds at their theme park.
Royal Caribbean is another great option, especially for older kids. Their ships have rock climbing walls, ice skating rinks, bumper cars, and surf simulators. Itineraries include Eastern and Western Caribbean destinations.
Their Quantum-class and Oasis-class vessels provide activities for all ages. On sea days, children will love the Ultimate Abyss and The Perfect Storm waterslide, while the adults can chill in the adults-only Solarium.
With a 7,000-passenger capacity, the Wonder of the Seas offers itineraries from Port Canaveral. When launched, their newest ship, the Icon of the Seas, will sail from Miami.
Norwegian Cruise Line offers Free at Sea packages. These let families customize their experiences. Choose from free specialty dining, excursions, or Wi-Fi. They sail to the Bahamas, the Caribbean, and even the Panama Canal.
Some of their vessels have two-bedroom suites, ideal to accommodate larger families.
MSC Cruises is a European cruise line which offers a blend of old-world elegance and casual comfort. Their ships offer Kids Sail Free promotions. The MSC Seaside ship, based in Miami, has an interactive water park.
Each cruise line offers something unique for families. Disney provides a magical experience with character meet-and-greets. Royal Caribbean is for the adventurous, Carnival Cruises are budget-friendly, Norwegian offers flexibility, and MSC gives a touch of luxury.
Consider your family's needs to choose the best cruise from Florida. Whether it's Disney's Castaway Cay or Royal Caribbean's thrill-seeking activities, there's something for everyone.
Best Cruises from Florida For Wave Season
Hurricane season can deter cruisers from traveling, especially during the months of September to November. But you can still embark from Florida without significant worry. The key is choosing the right destination, which avoids the storm path.
Southern Caribbean cruises to the ABC Islands—Aruba, Bonaire, and Curacao—are a good bet. These islands lie outside the typical hurricane belt. If you're traveling with family, you'll find many kid-friendly activities in Aruba.
Most cruise lines like Carnival, Royal Caribbean, and Princess offer these itineraries. Due to the added distance from Florida, these itineraries usually last longer than seven days.
They depart mainly from Miami, Fort Lauderdale, or Tampa. Eight-day cruises usually only visit the ABC Islands. However, longer cruises often include stops at other islands like Half Moon Cay, St. Thomas, or Amber Cove port.
Aruba offers white sand beaches and snorkeling spots. Since the beaches have shallow waters, it's an ideal destination for families.
Bonaire is a diver's paradise with its marine park. If you're a novice scuba diver, you'll have your choice of almost 100 accessible dive sites close to shore.
Curacao charms you with its Dutch-inspired architecture and vibrant culture. Curacao has mountains with wonderful caves to explore, unlike Aruba, which is relatively flat.
Opting for a Southern Caribbean cruise during hurricane season is a safer bet. You'll avoid most storm paths and still enjoy tropical paradise.
Since it takes a few sea days to reach and return from the ABC Islands, picking a ship with plenty of amenities will elevate your days at sea.
Best Extended Cruises From Florida
The Sunshine State is a top launch point for extended cruises. A Panama Canal cruise allows you to experience the marvels of engineering as you transition through the locks.
They often start from Miami or Fort Lauderdale and end in a Californian port or continue to Vancouver, British Columbia.
Expect a journey of about 15 to 21 days. Companies like Princess and Norwegian Cruises offer these cruises. You'll see Central America, Mexico, and sometimes Colombia.
Back-to-back Western and Eastern Caribbean itineraries provide a mix of history, beaches, and adventure. These last around 14 days, and you return to your embarkation port halfway through your journey.
You depart from cities like Miami, Tampa, or Fort Lauderdale cruise port. In the Eastern Caribbean, your stops may include the Bahamas, Virgin Islands, the Dominican Republic, and San Juan in Puerto Rico.
The Western Caribbean includes popular ports such as Cozumel, Grand Cayman, Belize City, and Roatan.
South American cruises are another gem. They often sail from Miami or Fort Lauderdale, and itineraries last around 21 to 40 days. You'll explore Brazil, Argentina, and the Chilean fjords.
Highlights include exploring the Amazon River, Iguazu Falls and experiencing Carnival in Rio. Celebrity and Princess Cruises are key players here.
Transatlantic cruises provide a classic experience. These voyages can take from 14 to 28 days. Cunard's Queen Mary 2 is a top choice for these trips as her classic ocean liner offers smoother sailing across the Atlantic Ocean.
You'll start from ports like Miami or Fort Lauderdale. Stops often include the Azores, Spain, Portugal, and England. Shorter itineraries include mainly sea days, but longer cruises may stop in Bermuda, Lisbon, or the Canary Islands.
A Transatlantic cruise offers diverse cultures best suited to those who love sea days. Crossing the Atlantic can sometimes cause seasickness, so make sure to pack those motion sickness remedies.
Choosing an extended itinerary from Florida allows you to discover multiple destinations. Each option offers unique experiences, whether it's the historic Panama Canal or the vibrant life of South America.
Short Getaways From Florida
If you're looking for short cruises from Florida ports, you've got great options. Short cruises allow those new to cruising to 'test the waters.' Four-day cruises are also ideal for those seeking a long weekend getaway.
For Bahamas cruises, consider Carnival Cruises and Royal Caribbean. Both offer 5-day itineraries to Nassau and Freeport. These trips provide perfect beach getaways and vibrant local culture.
The Carnival Sunrise is budget-friendly, and you'll usually enjoy three port days on a five-day cruise vacation.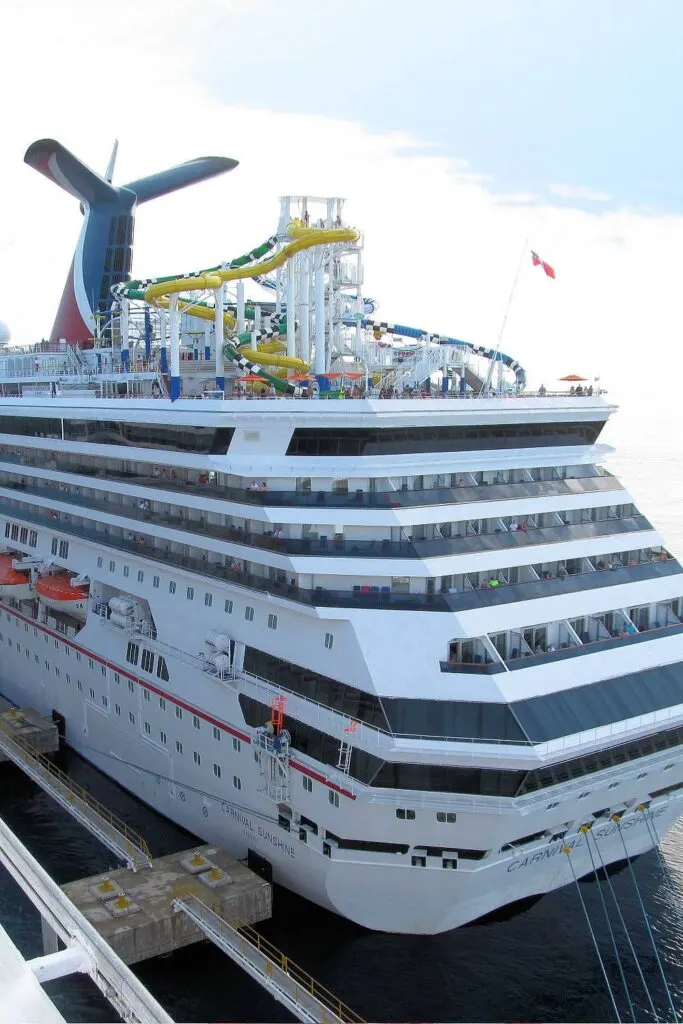 Key West cruises are another excellent choice. Most sail from Miami or Fort Lauderdale and last 4 to 5 days. Carnival and Celebrity offer the most options. Highlights include snorkeling adventures and the famous Duval Street.
Cozumel cruises frequently sail from Tampa or Miami. They usually last 4 to 5 days, featuring diving in the world-renowned coral reefs. Royal Caribbean and Carnival dominate this route.
Four-day itineraries only stop in Cozumel. By adding another day, you'll benefit from another port day in Grand Cayman, Costa Maya, Nassau, or CocoCay.
Short cruises give you luxury and relaxation without a long commitment, regardless of destination. Perfect for quick escapes or first-time cruisers.
If you're a seasoned cruiser, these mini cruises allow you to try another cruise line or enjoy a suite that might otherwise be unaffordable.
Best Getaways To Cruise Lines' Private Islands
Cruising to private islands in the Caribbean offers exclusivity and luxury while being steps away from your cruise ship. Major cruise lines own islands like CocoCay, Half Moon Cay, Labadee, and Stirrup Cay.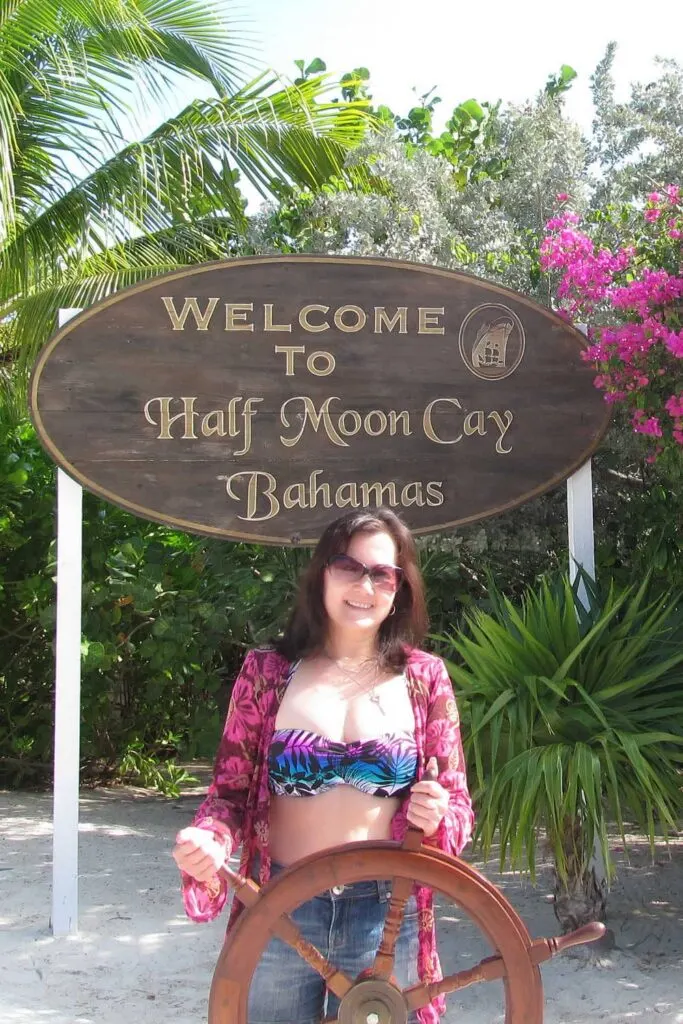 These islands provide a tailored experience, ideal for cruise-goers seeking something special. You can do as much or as little on a private island as you want.
CocoCay, Royal Caribbean's private island, stands out as a top choice. You can choose from 5 to 8-night itineraries from Miami, Fort Lauderdale, or Port Canaveral.
Guests love the Perfect Day experience it offers. The private island features a massive water park, zip lines, and a helium balloon ride. It also has numerous secluded beaches for relaxation.
Activities at CocoCay are versatile. From snorkeling to paddleboarding, there's something for everyone. Families love the Adventure Pool and Splashaway Bay. Couples enjoy the serene overwater cabanas at Coco Beach Club.
Food and drinks are plentiful. Several bars and food trucks provide top-notch service right on the sand. Enjoy local cuisine and tropical cocktails without leaving the island.
The convenience factor is another big draw. Arrive, disembark, and you're right in the middle of paradise. There's no need to arrange transport or navigate foreign cities. You won't need to worry about missing your ship because it's right there.
Private islands like CocoCay offer an escape from typical cruise port crowds. They allow guests to maximize their vacation time in a secure, well-maintained environment. That's why many travelers choose itineraries that include these unique destinations.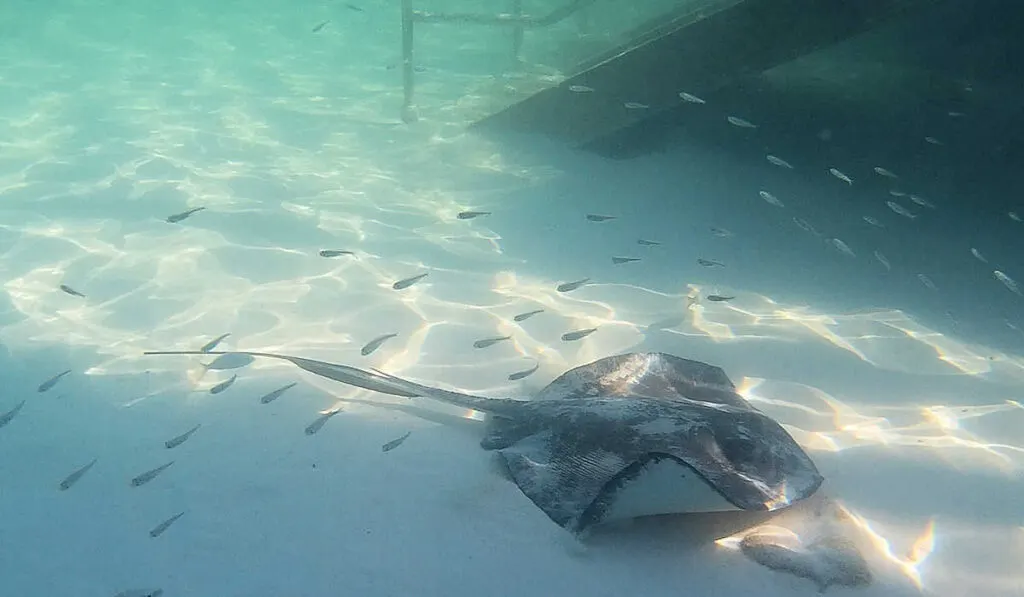 The only downside to a private island is that excursions are exclusively through the cruise line. However, you'll have many choices, with activities suitable for both children and adults.
Swimming with stingrays, horseback riding on the beach, scuba diving, glass-bottom boats, and jet skis – the possibilities are endless.
Best Cruises From Florida For Adults
Virgin Voyages targets adults looking for a unique experience. With ships like the Scarlet Lady and Valiant Lady, they offer trendy settings, unique "Rock Star" themed staterooms, and hopping nightlife.
No kids allowed make it a relaxed adult atmosphere. They sail to the Caribbean from Miami.
Celebrity Cruises' Edge-class vessels, like Celebrity Beyond and Celebrity Apex, are luxurious choices. These ships feature the Magic Carpet, a movable deck that acts as a tender platform on port days and a bar on sea days.
They offer Caribbean voyages departing from Fort Lauderdale or Miami. The Retreat, an exclusive suite-only sanctuary, provides a quiet escape for adults.
Both lines focus on dining and entertainment. Virgin's "Razzle Dazzle" restaurant offers a drag brunch, while Celebrity has world-class dining options like "Le Petit Chef".
Virgin Voyages offers short 4 to 5-day trips, ideal for first-timers. Celebrity provides longer journeys, up to two weeks, with more ports and activities.
Virgin Voyages offers ample fitness classes and a tattoo parlor on board. Celebrity's Edge-class ships have a state-of-the-art fitness center and spa facilities.
Price-wise, Virgin Voyages offers an all-inclusive model. Celebrity has options for various budgets, but cruise fares are pricier than more traditional cruise lines like Princess Cruises.
For adult travelers, Virgin and Celebrity offer distinctly different but rewarding experiences. Virgin leans towards a modern, party vibe. Celebrity gives a touch of sophistication and modern luxury.
Both sailing from Florida, they make exploring the Caribbean easy and stylish. Choose based on your preference for trip length, amenities, and atmosphere.
Best Cruises From Florida For Affordability
Florida offers a range of affordable cruise options. Carnival Cruise Line is a top pick for budget travelers. Known for value, Carnival offers economical packages with abundant amenities. Families and couples can enjoy pools, food, and entertainment without breaking the bank.
Most sailings are 3 to 7 days, perfect for short family getaways. You can score deals of under USD 250 pp on the Carnival Paradise and Conquest vessels. Inside cabins can cost as little as USD 50 per person per night on other sailings.
MSC Cruises also stands out for affordability. This European-based line offers competitive pricing on its largest cruise ships, like the MSC Seascape, or smaller vessels like the MSC Magnifica.
The line frequently runs special promotions. You'll find various dining options and world-class shows onboard. Plus, children often sail free on MSC, a bonus for families.
Those who prefer a bit of pampering can enjoy the most affordable suites in the MSC Yacht Club. MSC often throws in perks like free drinks and Wi-Fi.
Don't overlook the "drop-and-go" specials, ideal for those with a flexible schedule. These last-minute cruise deals are available on multiple cruise lines. They offer deep discounts to fill unsold cabins and are best suited to those close to a port.
You'll have to be flexible with dates and room choices, but the savings are significant. Carnival and MSC offer these specials, slashing prices up to 50%.
For Floridians or those flying in, the proximity of ports like Miami, Tampa, and Fort Lauderdale also cuts costs.
Conclusion
With five cruise ports in the Sunshine State, you have many options for Florida cruises. With 29 miles between the Miami and Fort Lauderdale cruise terminals, you can sail consecutive cruises from these two ports on different lines.
Those flying into Orlando International Airport can add on a few days to visit some of the many theme parks. Finding the perfect cruise to the Caribbean from Florida depends on your preferences.
So, whether you're a first-time guest, want a 4-day cruise, or prefer to visit a cruise line's private island, you'll find the ideal trip.