Copenhagen, the capital of Denmark, is one of Europe's most charming capital cities. Its picturesque waterways, cobbled streets, and colorful traditional architecture make it easy to see why the Danish capital is such a popular cruise destination.
The Copenhagen cruise port is conveniently located just a 10–15-minute walk from the city center. So, whether you're embarking or disembarking, you'll be right in the heart of the action.
Whether you only have a few hours to explore before your ship departs or spend a few days soaking up everything Copenhagen offers, you'll find no shortage of attractions and activities near the cruise port to keep you busy.
From world-class museums and palaces to windswept beaches and cutting-edge culinary experiences, Copenhagen caters to all tastes and budgets.
Where Are the Copenhagen Cruise Ports?
The Copenhagen cruise port operates seasonally, from May until September. Langelinie Quay, Ocean Quay (Oceankaj), and Nordre Toldbod are the three ports that serve Copenhagen.
The new Oceankaj terminal handles the majority of cruise ships and can dock three simultaneously. However, you'll need to use shuttle services to travel from Ocean Quay cruise terminal to downtown.
If the line-ups are long, use the Orientkaj Station to access Østerport station, two stops along the Metro line.
Alternatively, smaller ships dock at the Nordre Toldbod pier. But, no matter where your ship docks, public transportation can quickly get you to popular attractions.
Copenhagen may be on your itinerary if you're taking a Baltic, Baltic to Mediterranean, or repositioning cruise. At the beginning of the cruise season, you can book a Copenhagen cruise from Florida or vice versa when the season ends.
MSC, Costa, Holland America Line, Silversea, Oceania, and Norwegian Cruise Lines are the most common lines that use these ports.
While you can find some 7-day roundtrip itineraries from Copenhagen, most options are longer than 14 days, offered by Princess Cruises, Celebrity Cruises, and other lines.
To help you make the most of your time in the city, here's an overview of the top things to do near the Copenhagen cruise port.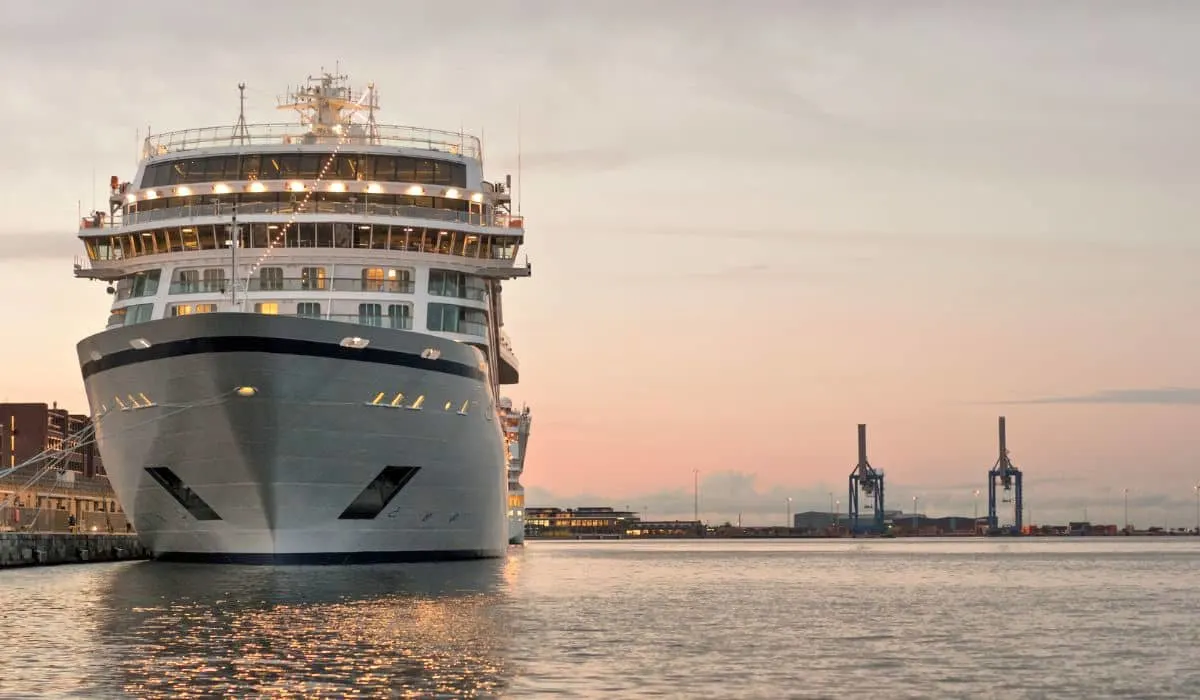 Explore Copenhagen's Top Attractions
You'll find many of Copenhagen's top sights and landmarks conveniently located within walking distance or a short metro or bus ride from the cruise terminals.
Here are some of the must-see attractions that you won't want to miss:
Tivoli Gardens
No visit to Copenhagen is complete without a trip to Tivoli Gardens. This charming amusement park in the heart of the city has been entertaining visitors since 1843.
Spend an afternoon strolling through the immaculately landscaped pleasure gardens, riding the thrilling rides, and enjoying live entertainment.
With a variety of restaurants, food stalls, and beer gardens on site, you can easily spend a whole day soaking up the magical Tivoli atmosphere.
Planning to visit Trivoli Gardens?
Skip the line and get your Tickets online. From the mesmerizing flower gardens to "The Demon" roller coaster, the park provides fun for all ages.
The Little Mermaid statue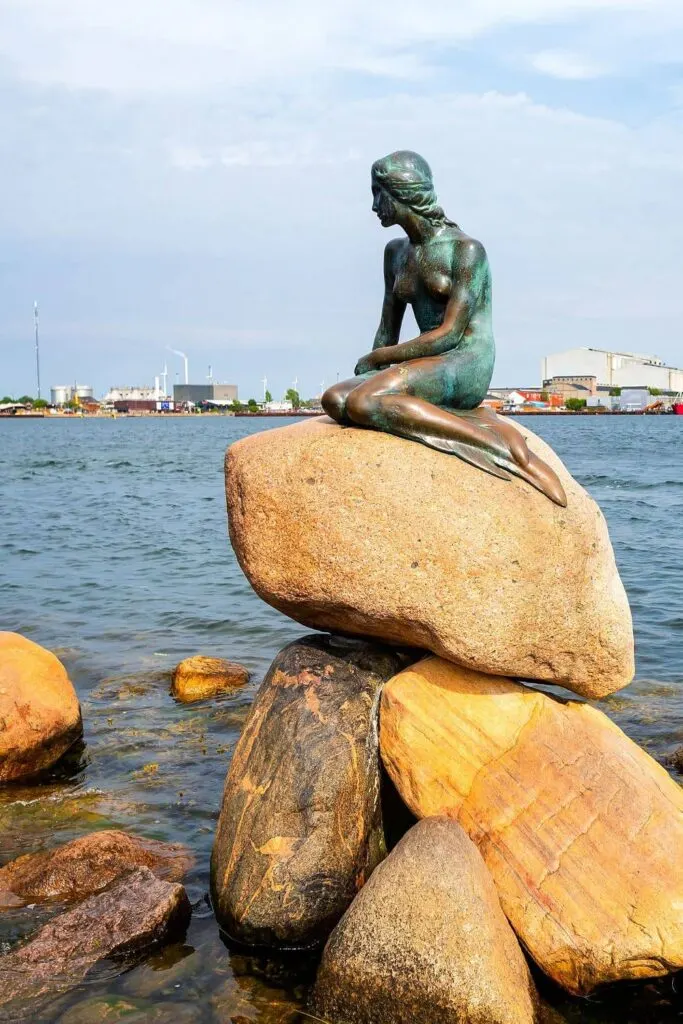 One of Copenhagen's most iconic sights, the Little Mermaid statue, sits on a rock at the waterside at the entrance to the harbor.
Based on Hans Christian Andersen's fairy tale, this famous bronze sculpture has been enthralling visitors since 1913. It's just a short scenic stroll along the waterfront from the Langelinie Pier to witness this Copenhagen landmark up close.
The bronze statue has become so popular that copies have popped up worldwide.
Nyhavn
With its colorful gabled houses lining the canal and wooden ships docked alongside lively restaurants and cafes, Nyhavn is possibly Copenhagen's most Instagrammable spot.
Take a leisurely stroll along the bustling waterfront, stopping for some Danish smørrebrød (open-faced sandwiches) and a cold beer as the boats bob up and down in the harbor.
The Royal Palace And Gardens
The Danish monarch's official residence, Amalienborg Palace, comprises four grand palaces centered around an octagonal courtyard.
Join a tour of the royal reception rooms or simply admire the impressive 18th-century architecture from the outside. The adjacent palace gardens provide a tranquil green oasis in the city center. The daily changing of the guard ceremony here is a popular spectacle.
National Museum Of Denmark
For an overview of Danish history and culture, spend a couple of hours at Denmark's largest museum.
Highlights include decorative arts and design collections, Viking archaeological finds, and Danish paintings from the 19th-century Golden Age. Entry is free for under 18s.
Alternatively, the National Gallery of Denmark houses a unique local and international art collection.
Christiania
One of Copenhagen's most unique districts, the semi-autonomous neighborhood of Christiania is a car-free commune established in the 1970s.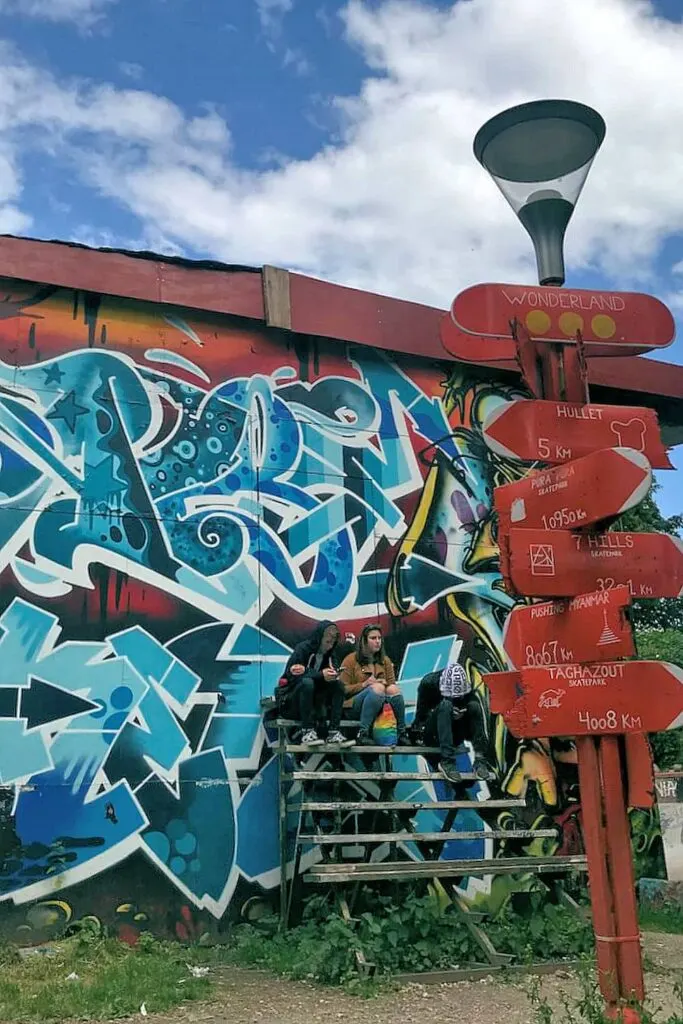 Once a military barracks, this green and car-free district has its own rules and ways of life. Explore the graffiti-covered streets, sample organic food at communal eateries, and browse the handicrafts and souvenirs at stalls.
Keep an open mind and avoid photographing residents without their permission.
Indulge In Some Retail Therapy
From high street brands to quirky independent boutiques, Copenhagen offers plenty of opportunities for some shopping near the port of Copenhagen. So, if you're looking for Danish pottery or Viking jewelry, you can find it at one of the small shops.
The Danish Kroner is the official currency, although many stores accept the Euro. Ideally, you want to obtain some local money before your cruise to get the best exchange rate.
Strøget
Copenhagen's main pedestrianized shopping street stretches over 1 km through the city center.
Lined with global retail giants alongside chic Danish fashion and homeware design stores, Strøget is perfect for an afternoon of window shopping or picking up some stylish souvenirs.
Illums Bolighus
Design fanatics shouldn't miss Illums Bolighus, a multi-level department store dedicated to the best of Scandinavian interior design.
With everything for the home, from textiles to kitchenware, lighting, and furniture, it's an inspirational place to source unique Scandinavian-style souvenirs. There are several branches centrally located in the city.
Torvehallerne Indoor Market
Foodies will love Torvehallerne, Copenhagen's covered gourmet food market with over 60 stalls.
Pick up artisan cheeses, cured meats, fresh seafood, baked goods, chocolate, and other tasty edible souvenirs to take home. There's also a wide selection of eateries if you'd prefer to sample the goods on the spot.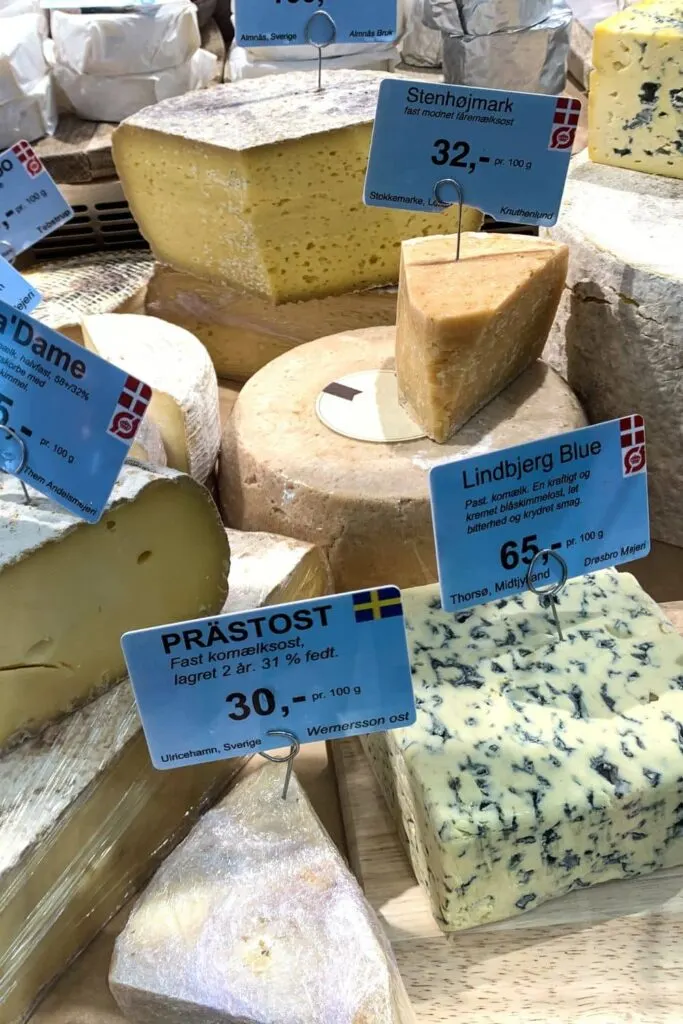 Take In Some Danish Culture
With its rich cultural heritage, Copenhagen offers cruise visitors plenty of opportunities to experience some authentic local culture.
Danish Maritime Museum
Gain insight into Denmark's rich maritime heritage at this engaging museum on Kronborg Castle island.
Highlights include model ships, marine paintings, and the immaculately reconstructed 1878 frigate Jylland. Cruise right past the museum as you enter or depart Copenhagen harbor.
Carlsberg Brewery
Beer lovers can learn about the history and brewing process behind one of Denmark's most famous exports, Carlsberg beer, on a visit to the original Carlsberg brewery site.
Highlights include stables where a collection of 140 draft horses used to deliver beer and, of course, a beer tasting.
National Aquarium Denmark – The Blue Planet
Billed as Northern Europe's largest aquarium, The Blue Planet houses over 20,000 fascinating marine creatures, including sharks, rays, coral reef fish, and jellyfish.
Follow the moving walkway through the enormous ocean tank for close encounters with exotic species from around the world. The aquarium is a 30-minute metro ride from the cruise port terminals.
Relax In Copenhagen's Green Spaces
When you need a break from sightseeing, Copenhagen has plenty of green spaces to provide an escape from the hustle and bustle.
Kings Garden & Rosenborg Castle Gardens
The immaculately landscaped grounds of Rosenborg Castle and the adjacent King's Garden offer a regal horticultural experience in central Copenhagen.
Stretch your legs along tree-lined pathways, admire the floral displays, and watch the ducks on the ornamental pond.
Botanical Garden
Covering over 10 hectares, the University of Copenhagen's Botanical Garden provides a peaceful haven right in the city center.
Wander through tropical and temperate greenhouses showcasing more than 13,000 plant species from around the world. Don't miss the elaborate 19th-century Palm House.
Superkilen Park
In the diverse Nørrebro district, this quirky urban park symbolizes multicultural integration with zones representing different cultures. There are three distinct areas: black, red, and green squares.
Elements include Islamic garden areas, Moroccan fountains, neon signs from Russia, and graffiti walls. It's an intriguing green space with intriguing design elements.
Tour Kirkjerne's Historic Sites
With many of Copenhagen's top attractions clustered in the medieval city center of Kirkjerne, it's easy to combine sightseeing with soaking up the historic atmosphere.
Round Tower
Constructed as an observatory in the 17th century, the distinctive cylindrical Round Tower offers panoramic city views from the observation deck or ramparts. Climb the helix ramp all the way to the top, taking in interesting exhibitions en route.
Amalienborg Palace
Watch the ceremonial changing of the guard before wandering around the picturesque Rococo courtyard surrounded on all sides by the four identical facades of Amalienborg, the Queen's winter residence.
Christiansborg Palace
This imposing palace on the tiny islet of Slotsholmen has been home to Denmark's rulers for 800 years. The present-day structure incorporates the ruins of its two predecessors.
Visit the royal reception rooms on an interior tour or explore the ruins of the medieval castle below ground level.
Feed Your Inner Foodie
Renowned for its creative open-faced sandwiches, artisan bakeries, and New Nordic cuisine, Copenhagen offers no shortage of culinary temptations.
Smørrebrød
For an authentic Danish lunch, try some smørrebrød – rye bread open sandwiches topped with premium ingredients like shrimp, roast beef, fried fish, or my favorite, pickled herring.
Popular places near the port to sample excellent smørrebrød include Restaurant Schønnemann, Café Halvvejen, and Selma.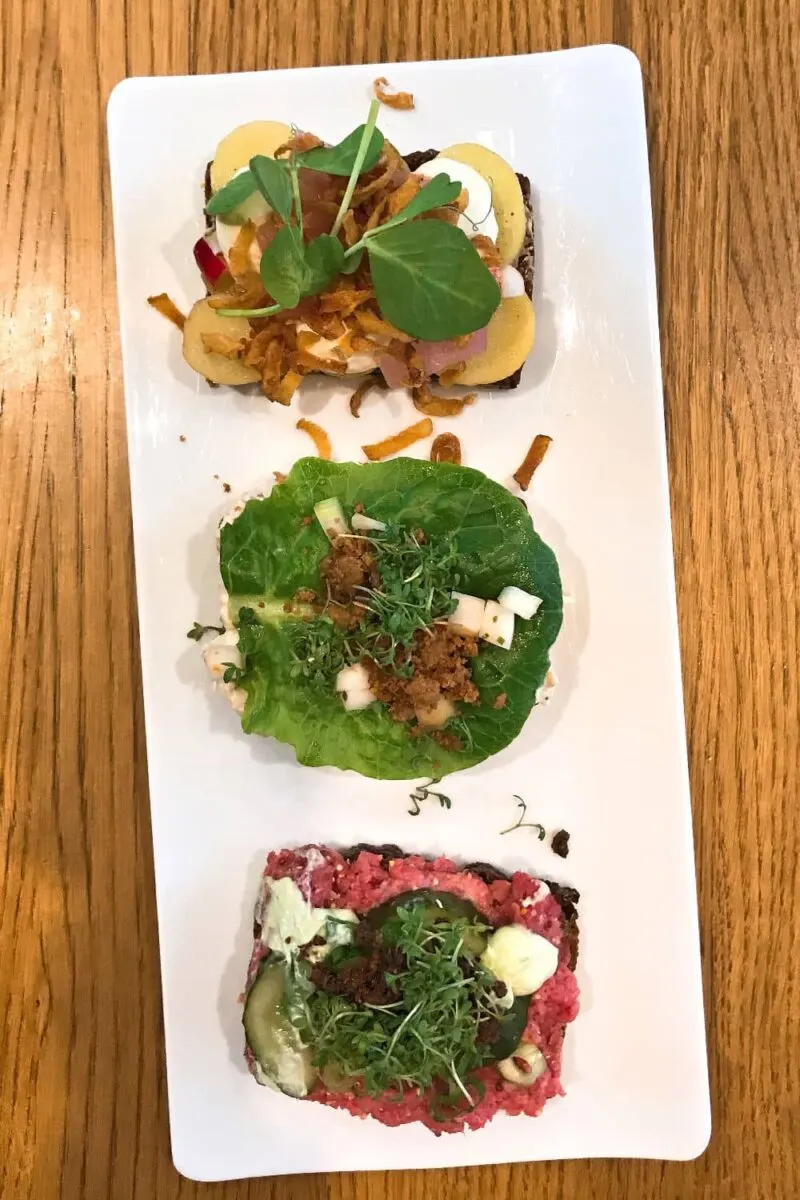 Bakeries
Freshly baked breads, pastries, and cakes are a Danish obsession. Start the day like a local with Kanelsnegle (cinnamon scrolls) or spandauer (Danish pastries) and coffee from popular chains like Lagkagehuset and Emmery's.
Landbageriet has gluten-free items if you're celiac like me. They offer a wide selection of gluten-free and vegan cookies, breads, and pastries.
New Nordic Cuisine
Copenhagen has one of the world's most vibrant New Nordic culinary scenes. Top restaurants like Noma, Geranium, and Alchemist offer innovative tasting menus showcasing seasonal Nordic ingredients.
Although highly coveted, these Michelin-starred restaurants book up months in advance.
Street food
On a budget? Head to the hip meatpacking district Kodbyen for street food options like Halal fried chicken, Vietnamese banh mi, empanadas, and pizza slices from shipping containers.
Or check out Copenhagen Street Food Market near the waterfront for global street eats. When packing for Copenhagen, be sure to bring plenty of layers and an umbrella in case of rain.
Excursions From Copenhagen
With an excellent commuter rail and transport network, it's easy to take day trips farther afield from Copenhagen on your cruise stopover. While you can book through your cruise line, I prefer a do-it-yourself experience. It saves money and provides a more authentic experience.
Here are some of the best excursions and day trips to consider:
Kronborg Castle
Immortalized as Elsinore Castle in Shakespeare's Hamlet, the UNESCO-listed Kronborg Castle sits dramatically on a headland overlooking the Øresund.
Take a 35-minute train from Copenhagen followed by a short walk or bus to explore this impressive Renaissance castle.
Roskilde Cathedral
Construction began on Denmark's first UNESCO World Heritage Site, the Gothic Roskilde Cathedral, back in the 12th century. Take a 35-minute train trip from Copenhagen to view this historic cathedral's royal tombs and ornate brickwork.
Helsingør & Hamlet Castle
Explore the immaculately preserved Renaissance town of Helsingør, home to the aforementioned Kronborg Castle.
Take a 45-minute train ride up the scenic coast from Copenhagen for a day trip back in time. Visit the castle and stride along Helsingør's quaint cobbled streets.
Malmö, Sweden
Hop on the train over the Øresund Bridge to spend a day in Sweden. It only takes 35 minutes to reach Malmö for some retail therapy and a taste of Swedish culture.
Some of the best things you can do in Malmo include visits to the futuristic Turning Torso and medieval Malmo Castle, and walking around the cobblestone streets of the Old Town is a must.
Enjoy Outdoor Activities
As well as its vibrant city attractions, Copenhagen also offers opportunities to enjoy the great outdoors, with beaches and boating just a short journey from the cruise port.
Amager Beach Park
Copenhagen's largest public beach lies on the island of Amager, just 15 minutes by metro from the cruise terminal.
As well as swimming opportunities and miles of pristine sand, you'll find volleyball courts, cafes, and a shallow lagoon perfect for kids.
Boat Tour
Consider a hop-on hop-off boat tour of the city's top sights to get your bearings on arrival. Alternatively, for a more in-depth experience, take a guided small group boat tour from the port to soak up Copenhagen from the water.
You'll gain insight into the history and architecture as you float down the charming canals.
Where To Stay
Many cruise visitors opt to extend their time in downtown Copenhagen by staying a night or two pre or post-cruise. With easy access from the Copenhagen Airport, Overnight stays allow you to immerse yourself in Danish culture.
So, if you're taking a repositioning cruise, here are some of the top-rated accommodations within walking distance of the cruise port:
AC Hotel Bella Sky Copenhagen – Boasting stunning views and sleek Scandinavian design, the reception of this modern 4-star hotel is just 300m from the Copenhagen cruise terminal.
Copenhagen Strand Hotel – Ideally situated opposite the Little Mermaid statue, this contemporary 4-star hotel puts you right alongside Copenhagen's iconic harbor, Nyhavn district, and all the major city attractions.
Wakeup Copenhagen – For excellent value right near the port, Wakeup Copenhagen offers stylish, soundproofed rooms with premium bedding, free Wi-Fi, and flat-screen TVs.
If you plan to stay for a few days, purchasing the Copenhagen Card may save you money on attraction admissions.
Copenhagen Cruise Port FAQs:
What are the top attractions to see near the Copenhagen cruise port?
Some of the top attractions within walking distance or a short transit ride of the port include Tivoli Gardens, The Little Mermaid statue, Nyhavn canal, Amalienborg Palace, National Museum of Denmark and Rosenborg Castle.
What is the best way to get around the main sights near the port?
The main attractions are well connected by public transport and walkable. Opt for walking, metro, buses, or hop-on-hop-off boat tours for ease getting around. Bike rental is also popular.
Are there any good parks or green spaces near the cruise port?
Relax in Kings Garden, Botanical Garden, Rosenborg Castle Gardens or Superkilen park for green spaces near the port. Christiania also offers car-free canal-sidewalks.
Where can I sample great food near the Copenhagen cruise port?
Top foodie options include smørrebrød (open sandwiches), Torvehallerne gourmet market, street food in the Meatpacking District, bakeries and New Nordic restaurants.
What are the best day trips to take from Copenhagen while on a cruise?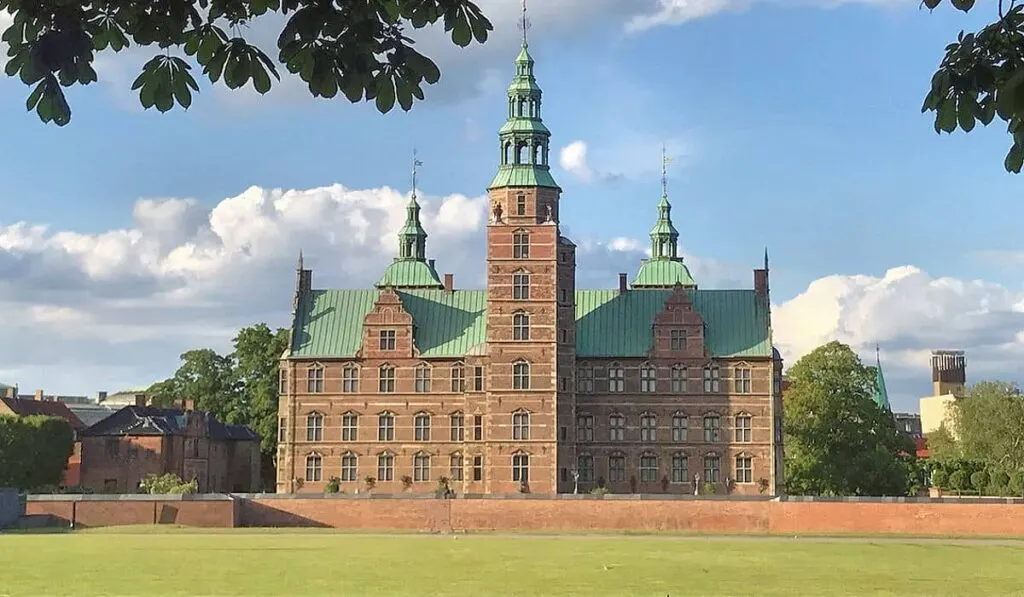 Top day trips are Louisiana Museum of Modern Art, Kronborg Castle, Malmö in Sweden, Roskilde Cathedral, Frederiksborg Castle and paddle-boarding Copenhagen's canals.
Copenhagen Cruise Port Conclusion
With its engaging mix of history, culture, design, and Michelin-starred cuisine, it's easy to see why Copenhagen continues to captivate cruise passengers.
Conveniently compact, nearly all of Copenhagen's top attractions and experiences are within easy reach of the centrally located cruise terminal.
Whether you have a few hours to spare between sailings or are spending a few days immersed in everything this vibrant Scandinavian capital has to offer, you're sure to leave wondering when you can return.
Copenhagen really is a cruise's dream destination.