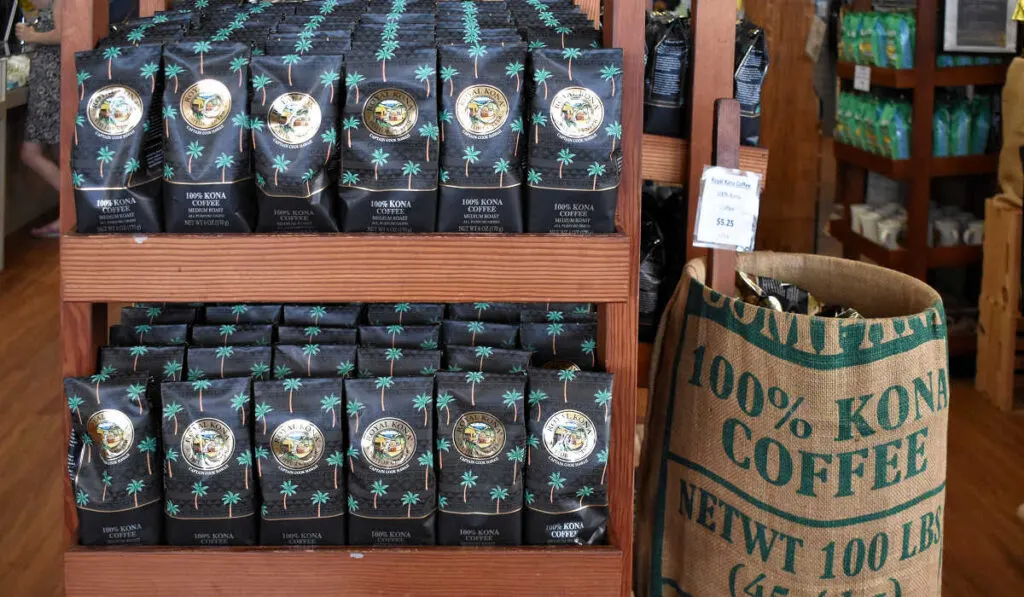 The Aloha state encompasses a series of islands in the Pacific Ocean. It's a paradise destination filled with culture, tropical beaches, and great outdoor activities. Whenever I travel, I'm always looking for the best souvenirs from Hawaii to remind me of my journey when I return home.
So, if you're looking for what to buy in Hawaii, I have you covered. Whether you're looking for something unique as a memento, or a gift for someone special, you have lots of options.
Hawaiian gifts are exceptional, and some of them are handmade. These are the best souvenirs to buy in Hawaii to rekindle the aloha spirit.
1. Kona Coffee
When it comes to gifts from Hawaii, Hawaiian coffee comes to mind. Hawaii is the only state that grows coffee, with the Big Island having the best conditions for growing the beans.
If you haven't tried the brew, consider Kona Coffee beans the Cadillac of all coffees. There are numerous farms on all the Hawaiian Islands to sample the different flavors of coffee, and there are many.
So, step aside regular roast and enjoy pairings like chocolate macadamia nut, vanilla hazelnut, toasted coconut, and white chocolate strawberry.
While the Big Island of Hawaii provides the best places for sampling, travelers can purchase the caffeine-infused brew on any island.
Gourmet coffee connoisseurs will enjoy the Kona Peaberry, made from coffee cherries. Its robust unique flavor may be pricey, as is 100% Kona coffee.
Those not wanting to splurge on the premium beans, consider a wide range of Kona blends available at a budget-minded ABC Store.
If you have family members or friends who are difficult to buy for, you can't go wrong with coffee!
2. Hawaiian Quilts And Quilted Goods
Being a quilter, the distinctive style of quilting in Hawaii intrigues me. Traditionally done with two contrasting colors of botanical motifs, the designs are simple but striking.
Gift shops in Hawaii sell Hawaiian quilts, beach bags, pot holders, pillowcases, and other goods with Hawaiian motifs.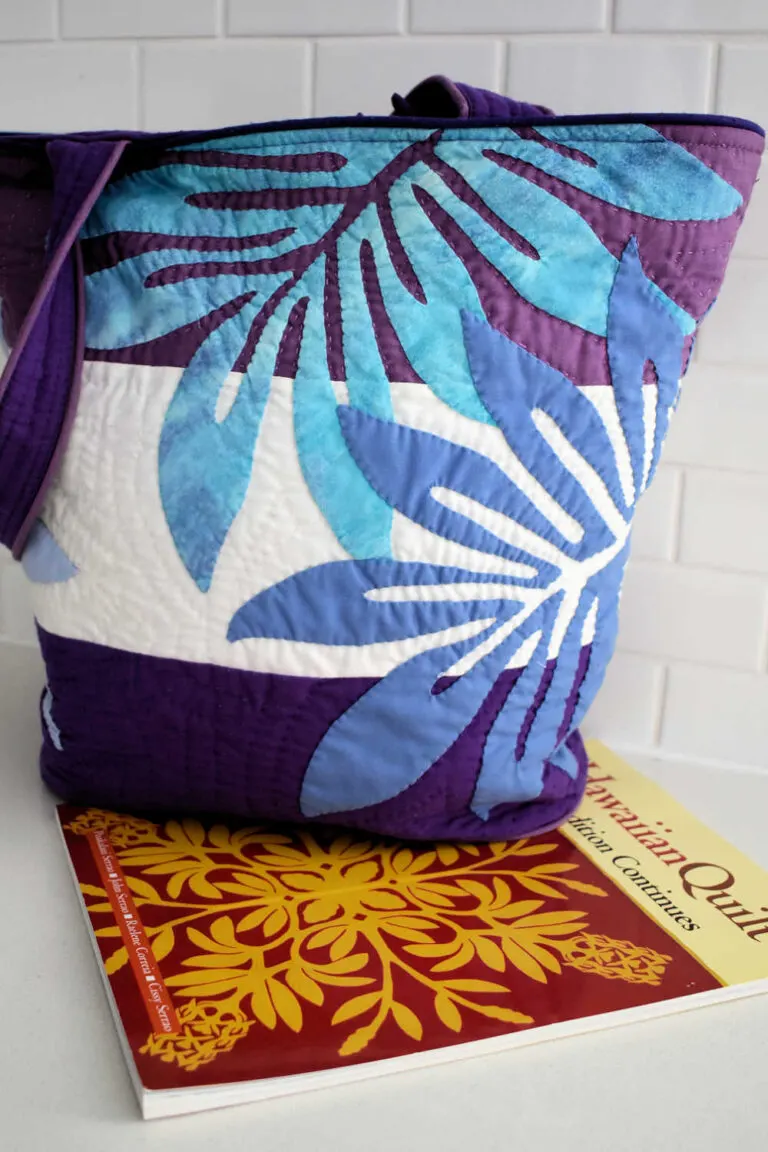 Unfortunately, most items are no longer made in Hawaii but overseas in the Philippines and other countries where labor is cheaper. Along with my quilted bag, I purchased a book on Hawaiian quilting, hoping that I would make a Hawaiian quilt of my own one day.
If you're a quilter, I highly recommend visiting Hawaii's royal residence, the Iolani Palace. Not only will you learn the history of the Hawaiian royal family but upstairs, Queen Liliuokalani's quilt is on display.
While not a traditional Hawaiian quilt but a crazy quilt, the bedding was made by Queen Liliuokalani herself while imprisoned during the displacement of the royal family.
3. Macadamia Nuts
Like Kona Coffee, visitors can sample macadamia nuts on the Hawaiian Islands. Often, the farms have complimentary samples of coffees, teas, nuts, jams, and jellies.
While most know the Mauna Loa brand, its wide range of flavors isn't always available on the continental mainland.
I can buy dry roasted nuts in Canada at my local grocery stores. However, I'm tempted by flavors like milk chocolate toffee, Kona coffee glazed, and Maui onion and garlic in Hawaii.
It's fun to visit the farms and see the rows of macadamia nut trees. At the Mauna Loa visitor center, I could watch the sorting and processing of the nuts through glass windows.
Should you purchase the Mauna Loa brand, I found the ABC Stores had better prices for the same item.
The Tropical Farms Macadamia Nut outlet offers complimentary samples and a self-guided factory tour on Oahu. Located close to Kualoa Ranch, it's my go-to place when staying in Waikiki. Their cinnamon-glazed macadamia nuts are my personal favorite.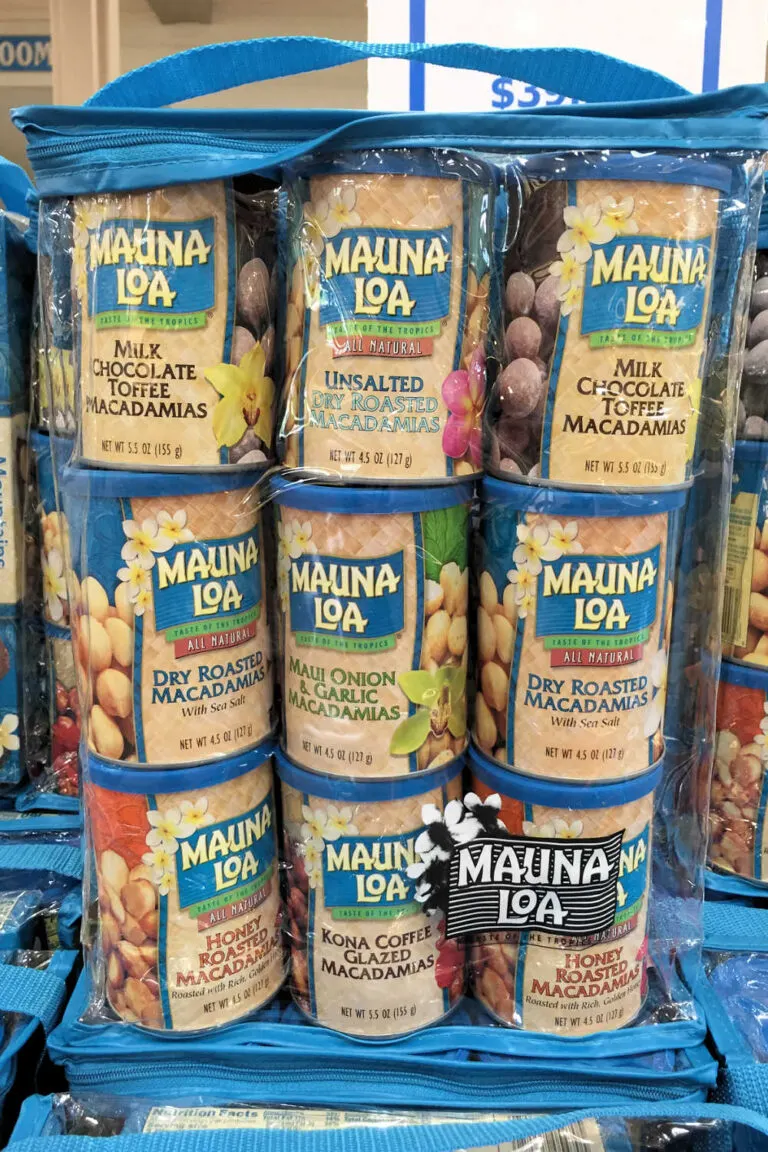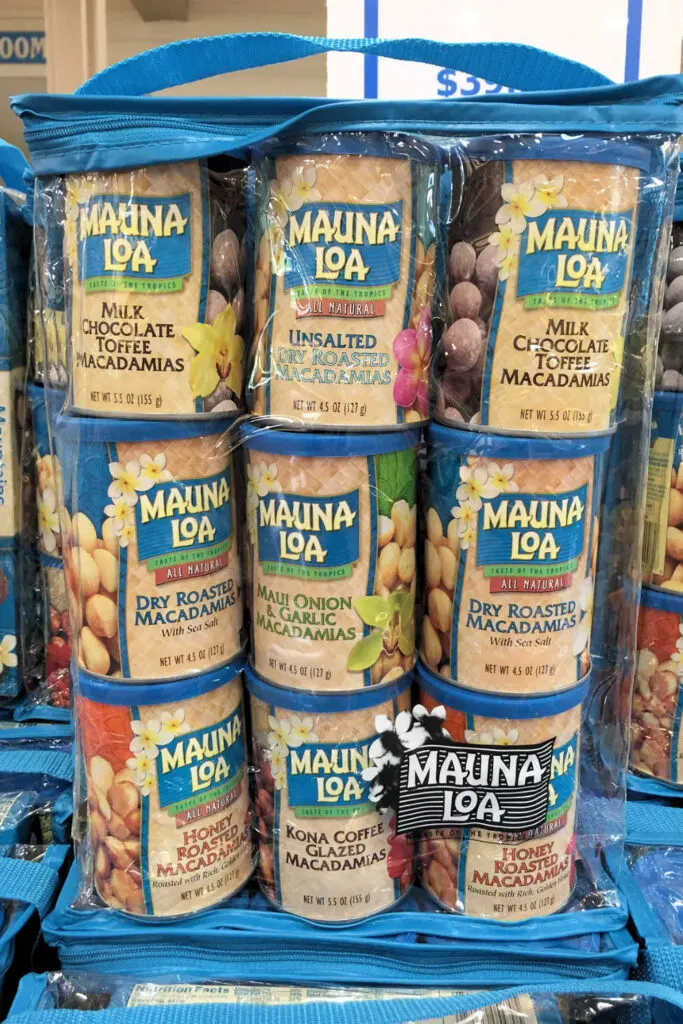 Macadamia nuts are readily available at most souvenir shops. Alternatively, if you have a Costco card and vacationing on Oahu, you could shop there instead.
4. Hawaiian Shirts And Dresses
No trip to Hawaii is complete without bringing home at least one Hawaiian shirt or Aloha wear. Hawaiian shirts aren't just for wearing in Hawaii; their bright colors bring a ray of sunshine to any place you wear them.
Should you travel by cruise ship, Hilo Hattie provides a complimentary shuttle to their nearest store. While Hilo Hattie's prices tend to run high, their selection is vast, and the free bus gets you to town, even without a purchase.
Alternatively, visitors can find an aloha shirt at Walmart, ABC Stores, Costco, and numerous markets. Hawaiian shirts make the best Hawaii souvenirs and conversation starters wherever you wear them.
Visitors can buy reasonably priced shirts and Hawaiian gifts on Oahu at the Aloha Stadium swap meet. If you have a friend who sews like me, consider purchasing Hawaii fabric by the yard instead.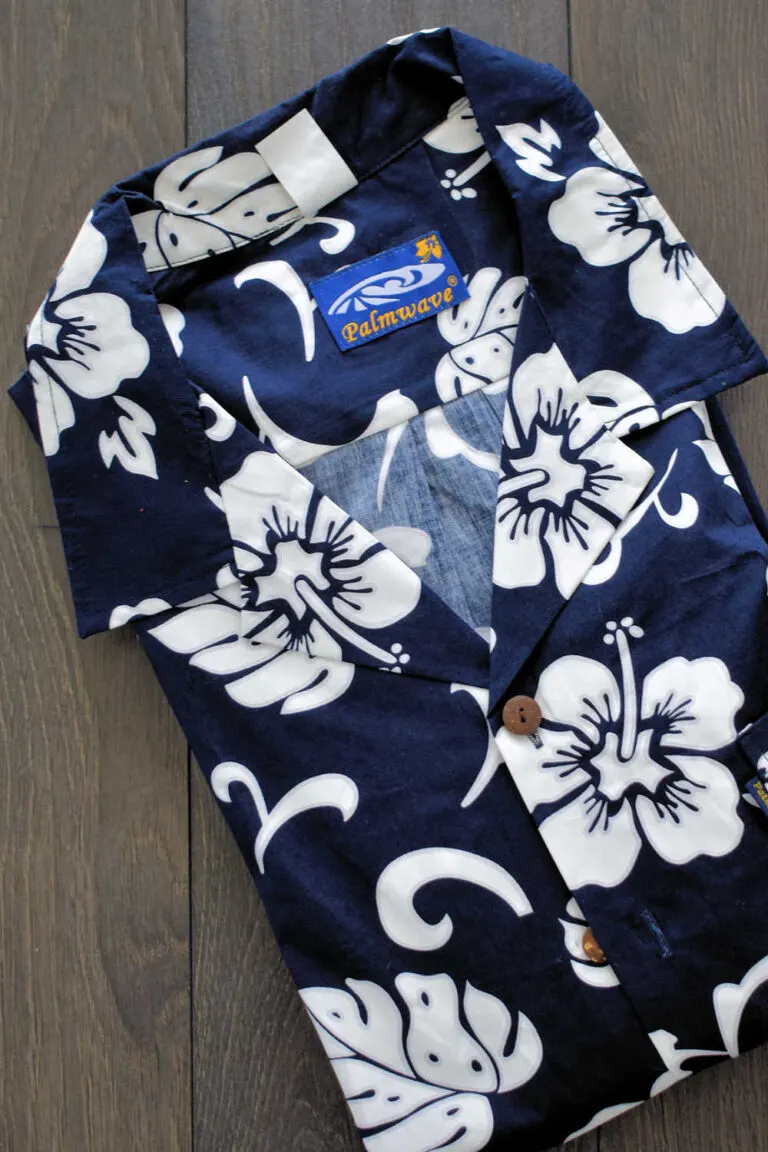 5. Red Dirt Shirts
Having cruised the Hawaiian Islands from Vancouver and stopped at Oahu, Maui, Big Island, and Kauai, I can tell you that each island contrasts significantly from the next.
Kauai, also known as the "garden isle," shocks visitors with its abundance of red dirt. The red soil covered sidewalks, roadways, and buildings everywhere I looked.
The red dirt radiates amongst the lush green flora in the Waimea Canyon. After my visit, I could understand why 'The Grand Canyon of the Pacific" resembles the larger drier version on the mainland.
While the stubborn red dirt stains shoes and clothing, embrace the island's bizarre attribute by purchasing a red dirt shirt.
In 1992, Hurricane Iniki devastated the island, causing widespread damage. White t-shirts in a silk-screen shop turned red from the red, iron-rich water.
The business sold those shirts as Hawaiian hurricane souvenirs, which were a big hit. Today, these cognac-colored t-shirts are a great souvenir of the paradise island.
6. Aunt Sandy's Banana Bread
With 620 curves and almost 60 bridges, the winding road to Hana attracts Maui visitors for its unique coastal highway with picturesque vistas.
With multiple waterfall views, without a doubt, one of its best stops is Keanae Peninsula for a one-of-a-kind Hawaiian souvenir.
Here, road warriors can purchase Aunt Sandy's scrumptious banana bread. Gordon Ramsay recommends the memorable bread which out-flavors all other loaves of bread on the famous Maui highway.
While banana bread might seem like a strange thing to take home, I prefer good food over dime-a-dozen trinkets. Aunt Sandy has been making banana bread for over 30 years.
The business has now expanded to include an online store. While its store ships the bread mix to make four mini loaves, it won't be quite the same without the Maui bananas.
Maui bananas have an intense flavor and combined with rich butter, Aunt Sandy's banana loaf gives an explosion in the mouth that foodie travelers seek.
Trust me on this one; if you buy only one loaf on the drive to Hana, you'll be stopping on the way back to purchase more.
7. Lei Necklaces
If you're honeymooning in Hawaii, a lei necklace adds to the romance and makes a great gift. Visitors may opt to have a Hawaiian Lei greeting when cruising from Vancouver to Hawaii cruise or arriving at the Daniel K. Inouye International Airport.
The locals traditionally make the leis or garlands from tropical flowers, leaves, berries, or seeds.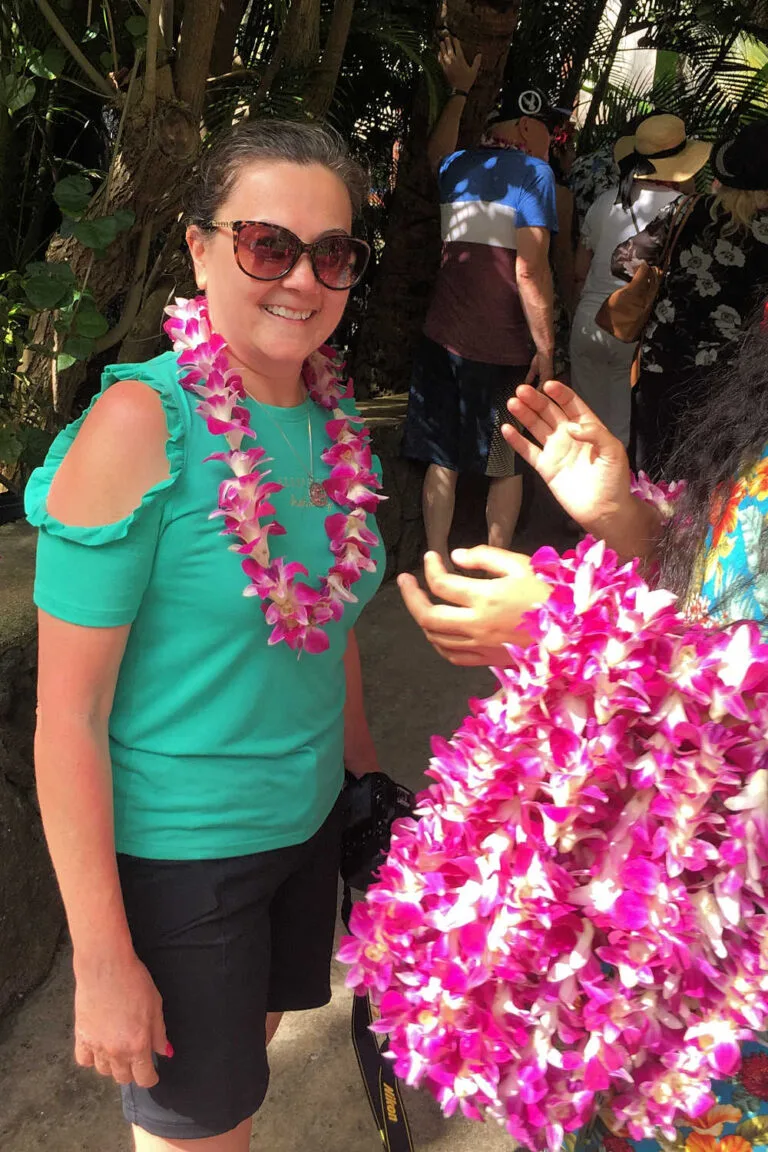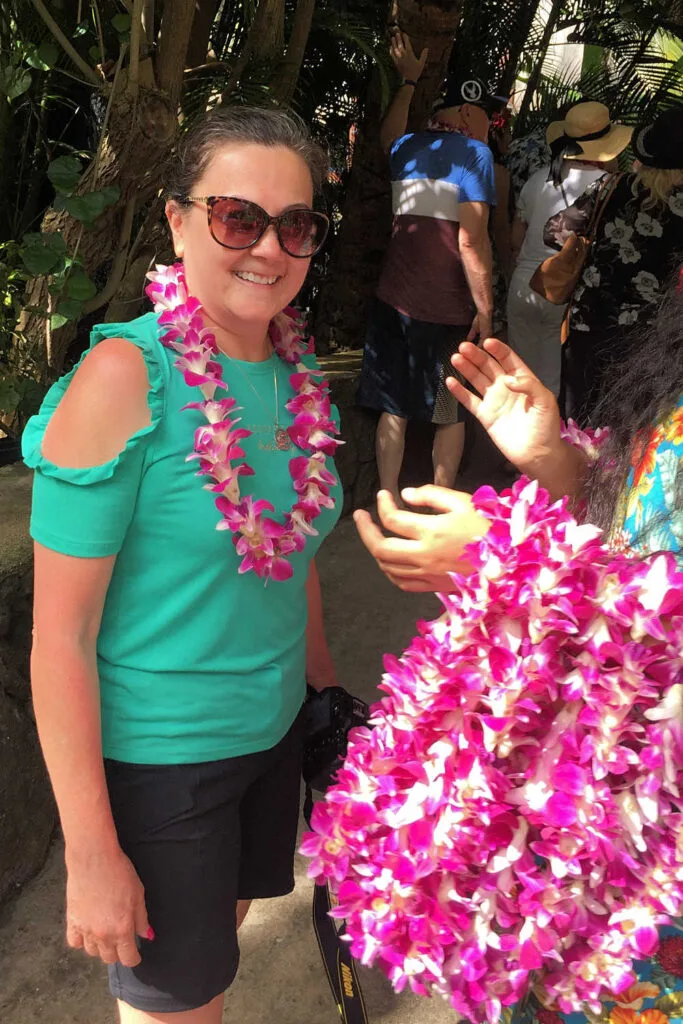 In Hawaii, most visitors purchase fresh flower leis made from purple orchids. I know, I've bought a few. However, while they are pretty, those made from tuberose or plumeria have more fragrance.
Keep the lei in a plastic bag and refrigerate to prevent spoilage when not worn.
If your home country does not allow you to bring home a fresh lei made from native Hawaiian flowers, consider purchasing one made from seeds or shells.
8. Li Hing Mui Powder
Made from the red plum, I discovered Li Hing Mui powder on one of my trips to Hawaii and enjoyed its distinctive sweet and sour edge. Sprinkled lightly on fresh pineapple or any other fruit, it brings out the sweetness of tropical fruits.
The red-colored seasoning consists of plums soaked in sugar, food coloring, salt, and licorice, then ground into powder. I ate the Li Hing Mui dried fruit when living in Malaysia as a child.
Its sweet and sour zing had an acquired taste, and I could only eat it in small doses. However, the powder sprinkled as a seasoning gives food that added oomph that's easily addictive.
In Hawaii, it's used as a flavoring on shave ice, smoothies, spare ribs, and added to margaritas. Besides powder, Li Hing Mui is made into candies and sold as a dried fruit.
9. Flower Roots Or Plants
Depending on where you reside and your country's import rules, consider purchasing bulbs or roots of Hawaiian native flowers. Hawaii has the most fantastic choice of orchids, many I had never seen before.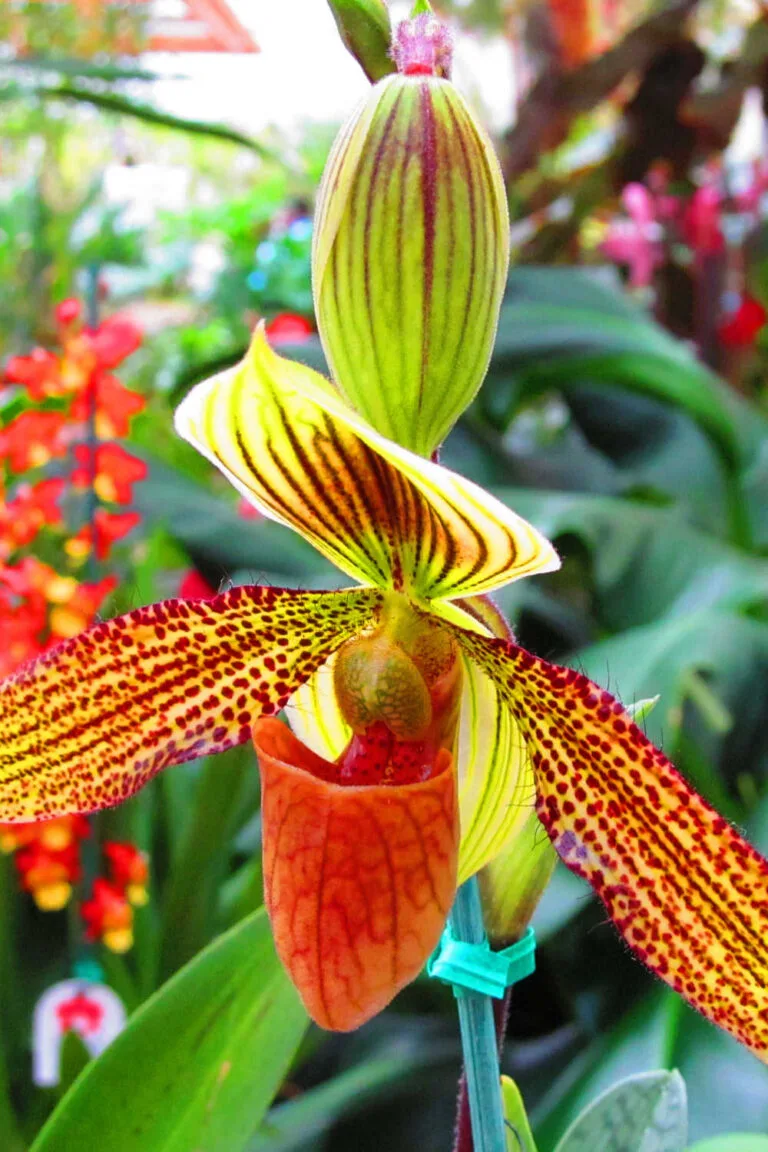 I visited Akatsuka Orchids Gardens on a Kona shore excursion, and its selection was jaw-dropping. Should you reside in the mainland USA, the garden center will ship your plant purchase by FedEx express.
Other than orchids, unusual hibiscus and plumeria varieties are available. In Lahaina, Maui, I found a grower selling plumeria roots under the giant banyan tree at an outdoor market.
The available colors were outstanding and deep tones I had not seen back home.
10. Ukulele
Hawaii's iconic stringed instrument, the ukulele, makes a perfect Hawaiian souvenir. Artisans make them from various types of wood, and the price varies greatly depending on the material and quality of the crafting.
Mast-produced ukuleles are available for as little as USD 20.00 to over USD 100.00 for a finely crafted one.
At the Polynesian Cultural attraction, one of the gift shops features a ukulele workshop. Along with completed items for sale, visitors can see the process of making the Hawaiian instrument.
It's fascinating to learn how they bend the wood. There were samples of the different woods and ukuleles in various stages of production.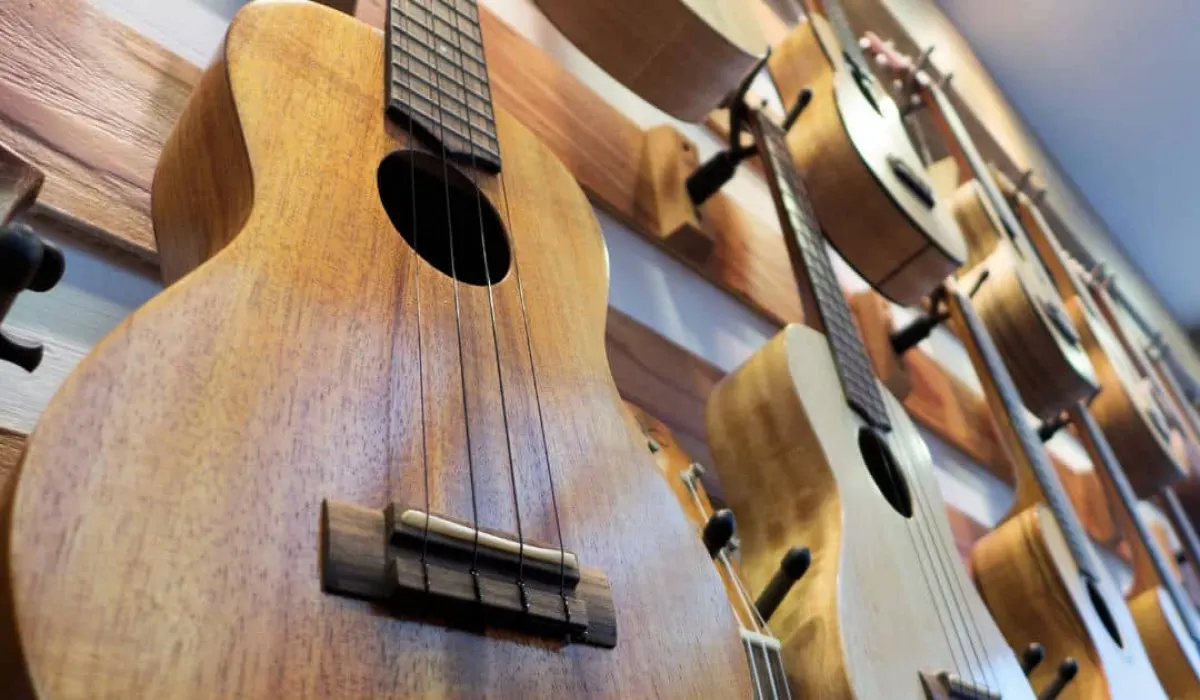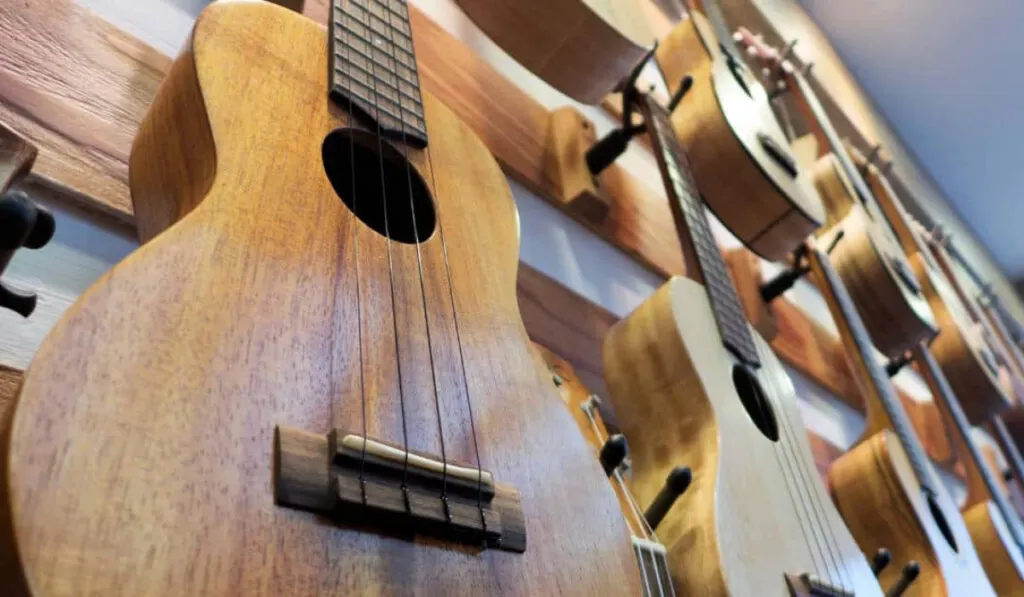 There were photos of famous artists like Elvis Presley and "Iz" Israel Kamakawiwo'ole, holding ukuleles on the walls. Should you want to purchase a ukulele on vacation, it's best to make sure it's a Hawaiian-made souvenir.
11. Hawaiian Music
During my first cruise through the Hawaii Islands, I was enraptured by Israel Kamakawiwo'ole's version of "somewhere over the rainbow" played on the cruise ship.
So much so that I went out and purchased his CD. Every time I hear him sing, it whisks me back to Hawaii and transforms me with the Aloha spirit.
There's no better way to remember Hawaii than with Hawaiian souvenir music. The music is calming and distinctive and takes you back to the land of hulas, Pina Coladas, and tropical trade winds.
12. Dole Whip Mix
The Dole Plantation on the north shore of Oahu sells Dole Whip. Dole Whip or Dole soft serve melts in your mouth with an incredible pineapple flavor. If you've visited Disneyland, you may already know about this frozen treat.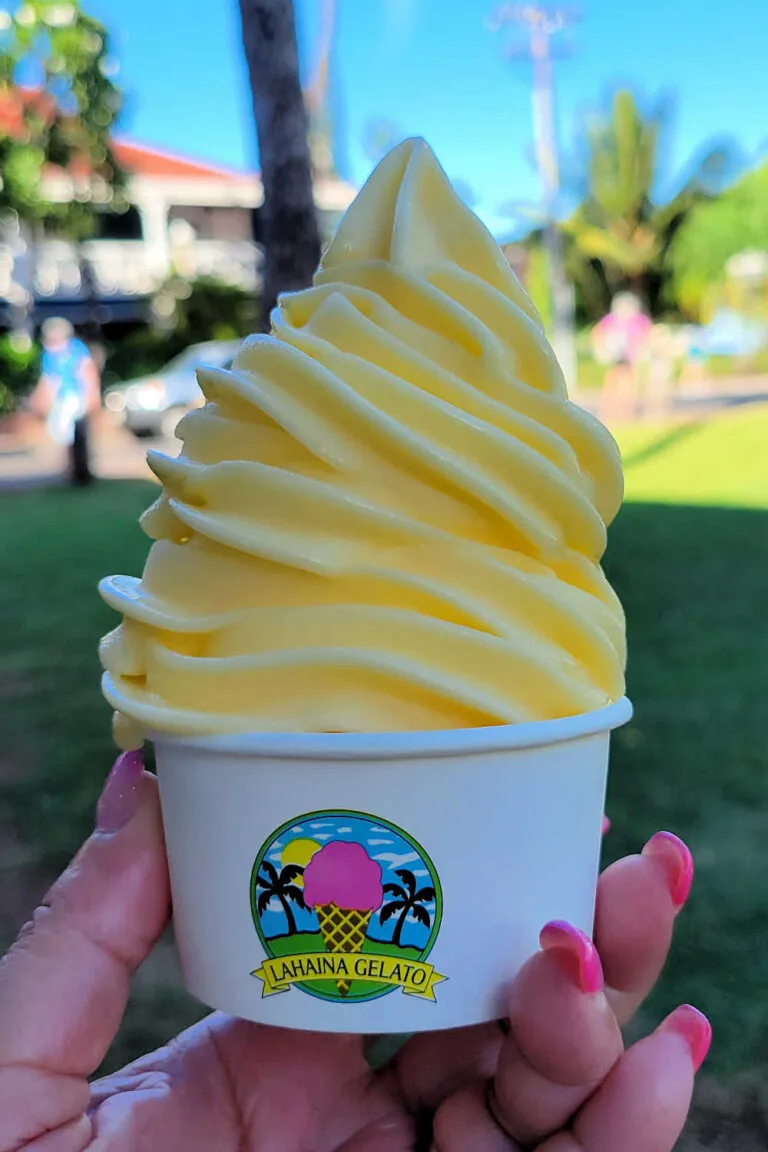 If you're lactose intolerant, good news…..Dole Whip is dairy-free! While those who have tasted it know the pineapple flavor, the soft serve comes in other flavors too. So next time, try the cherry, lime, raspberry, or mango.
While you can't bring home the Dole Whip itself, relive your trip to the Dole Pineapple Plantation by purchasing the Dole Whip mix instead.
At the Dole Plantation, you can get your fill of pineapple gifts from candy and gum to gummy bears and cookies. They also carry a selection of beauty products made of pineapples.
13. Koa Wood Products
Native to Hawaii, locals and visitors value Koa wood for its rich tones. Found primarily on the Big Island, its lumber commands higher prices when made into products.
Guitar and ukulele makers use Koa wood in their musical instruments. Its golden undertones with rich red streaks produce a beautifully crafted heirloom quality item.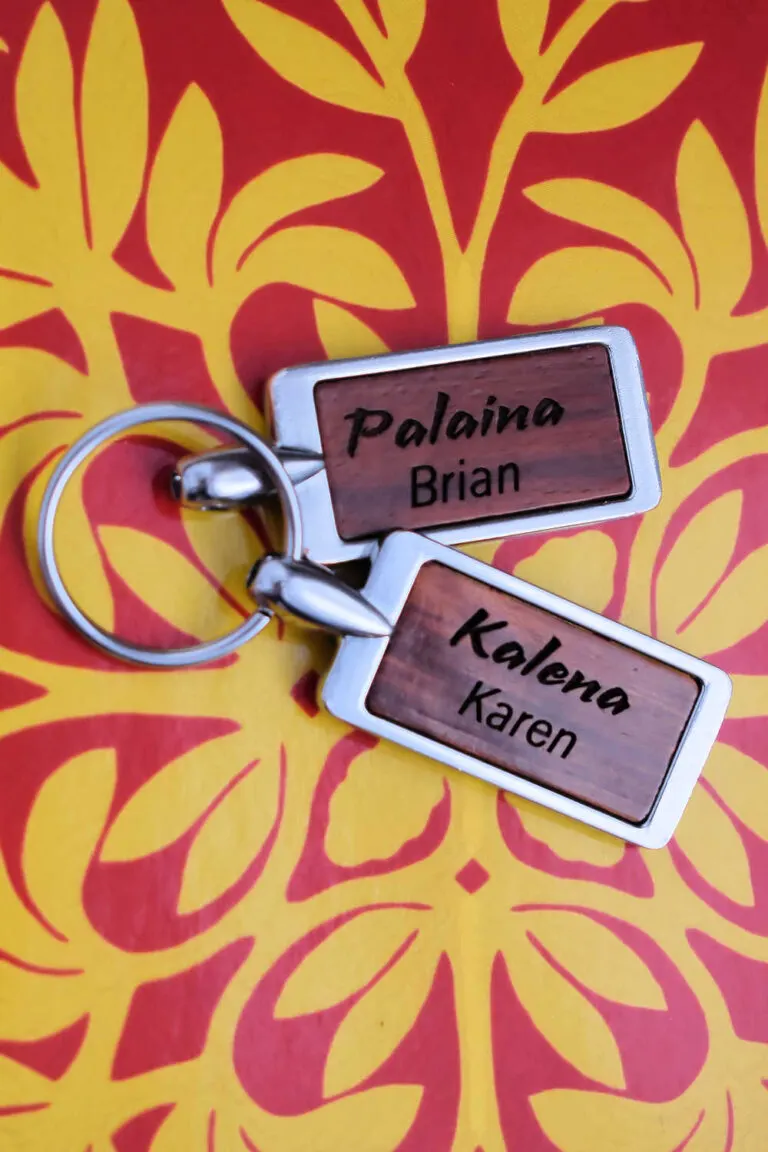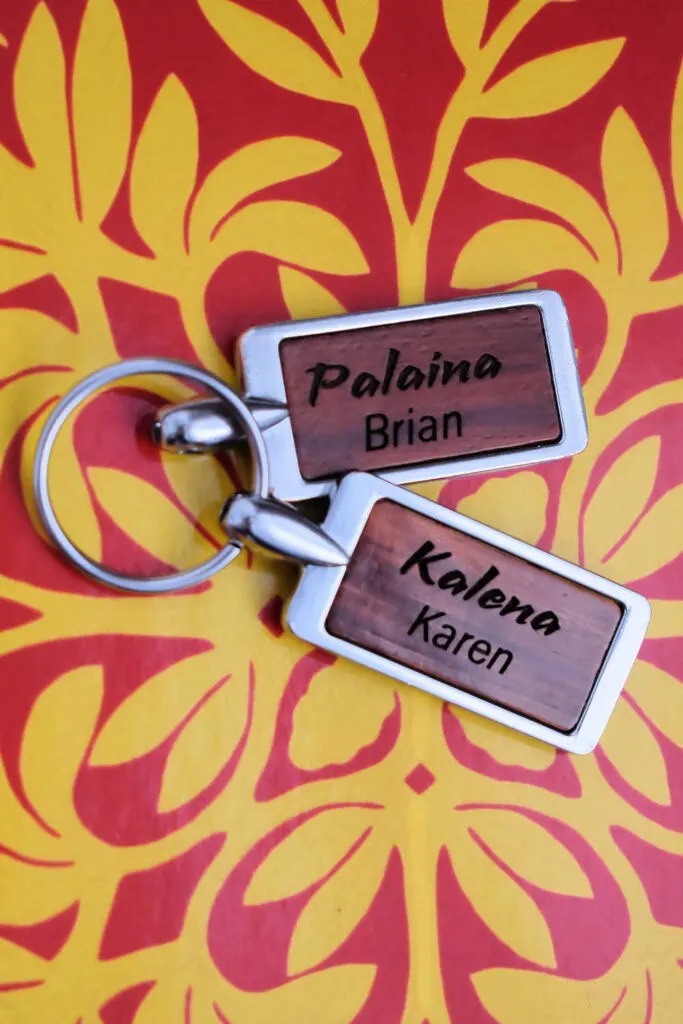 Although plentiful, the Acacia Koa numbers have declined. The best grains come from older trees, but wood cannot be harvested from government or private lands. It's these factors that make the wood quite valuable.
Hawaii gift shops sell Koa wood as jewelry, bowls, pens, watches, and wood carvings. At Kualoa Ranch, we purchased these Koa wood keychains with our Hawaiian names. It's a constant reminder of a magical honeymoon cruising around Hawaii.
There's a Koa wood product for every budget with so many choices, making it one of the best Hawaiian souvenirs for gift-giving.
14. Hawaiian Red Sea Salt
On the western side of Kauai, the salt flats contain red sea salt. Infused with red iron-rich clay, the Alaea sea salt provides the perfect seasoning for meat and vegetables.
Hawaiians use the salt on kalua pork, poke, and pipikaula. Alternatively, red sea salt added to Hawaii cocoa makes for a fantastic flavor combination.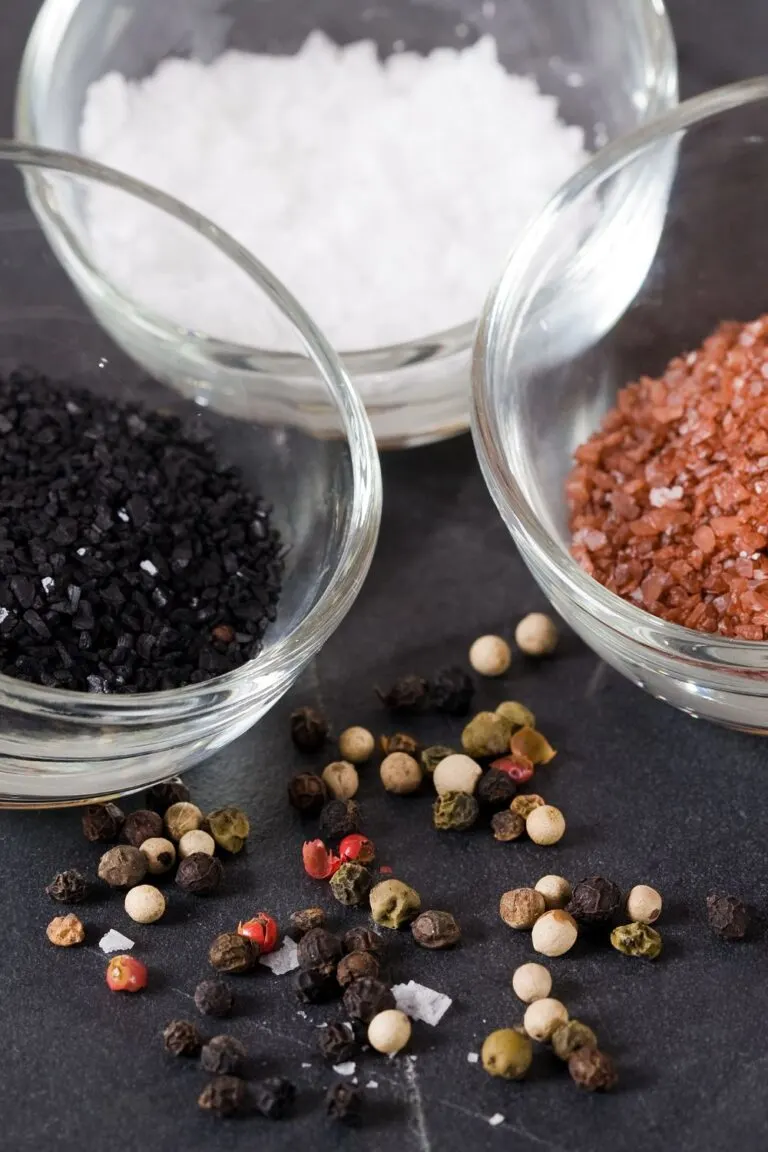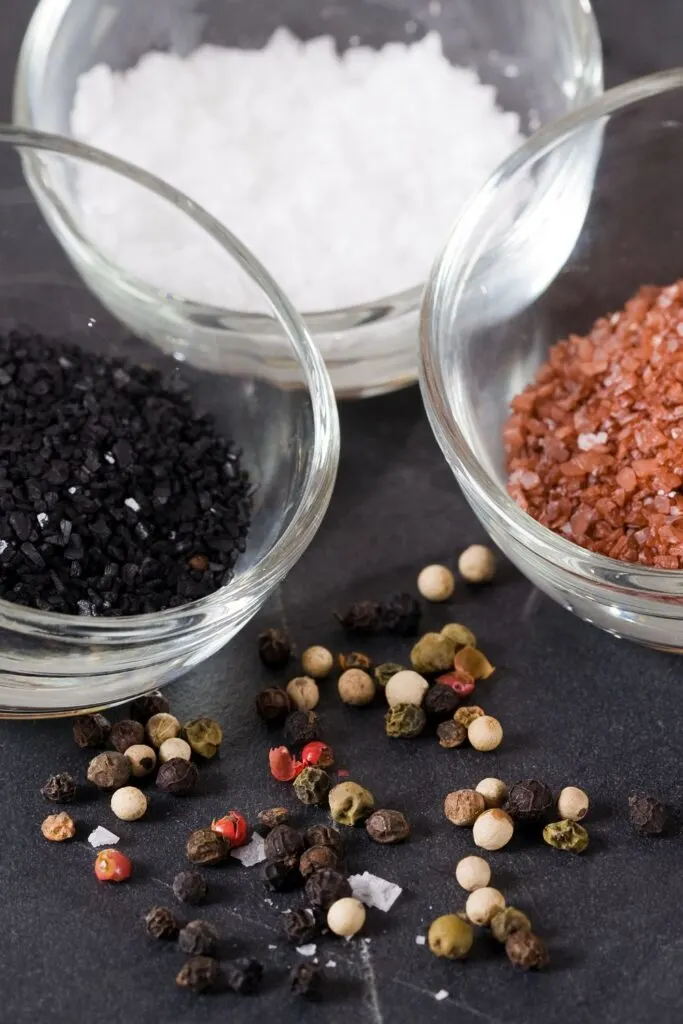 Black Hawaiian sea salt is also available and gets its color from activated charcoal. Its crunchy texture is ideal for fish, steak, and French fries.
When comparing table salt to sea salt, sea salt is lower in sodium and contains more nutrient minerals such as calcium, iron, and potassium.
Besides seasoning for food, travelers on a Hawaiian vacation can purchase red sea salt as bath salts, body scrubs, and other beauty products.
The large granules are known to remove impurities from the skin and encourage new skin growth.
15. Hawaiian Jams And Jellies
The Hawaiian Islands offer the ideal environment to grow fresh fruit with its tropical climate and volcanic soil.
Having mango, guava, pineapple, dragon fruit and passionfruit in abundance is the perfect scenario for making jams, jellies, and flavored kinds of butter. My favorite jam is mango, but the Hawaiian Sun guava jelly I purchased on Oahu is terrific also.
If you're stuck for a gift for someone you don't know what they like, you can't go wrong with a jar or two of jelly or jam. Selections of jams are available from gift shops, markets, roadside booths, and farmers' markets.
16. Honolulu Cookies
Treat your family and friends to delicious pineapple cookies from Hawaii. The Honolulu Cookie Company makes premium shortcake cookies in the shape of a pineapple.
They have perfected the recipe and introduced mouth-watering flavors such as dark chocolate Kona coffee, butter macadamia, matcha-dipped macadamia, and guava.
If you're visiting Hawaii close to Christmas, the pineapple ornaments provide a 2-in-1 gift of a cookie and a pineapple centerpiece. The Honolulu Cookie Company has gift shops in Maui and ten locations in Oahu, including the Ala Moana Center.
The cookies come in presentation boxes or tins, perfect for gift-giving. So, if you're concerned about the cookies getting crushed in your luggage, opt to purchase the cookies in tins.
If the recipient loves their gift, they can make future purchases online.
17. Pearl Jewelry
While most people know of white freshwater pearls, pearls come in different colors. They are graded like a diamond for their shape, color, smoothness, size, luster, and quality.
The larger size doesn't necessarily make a pearl more valuable. The more prized pearls are often smooth and generally have good luster.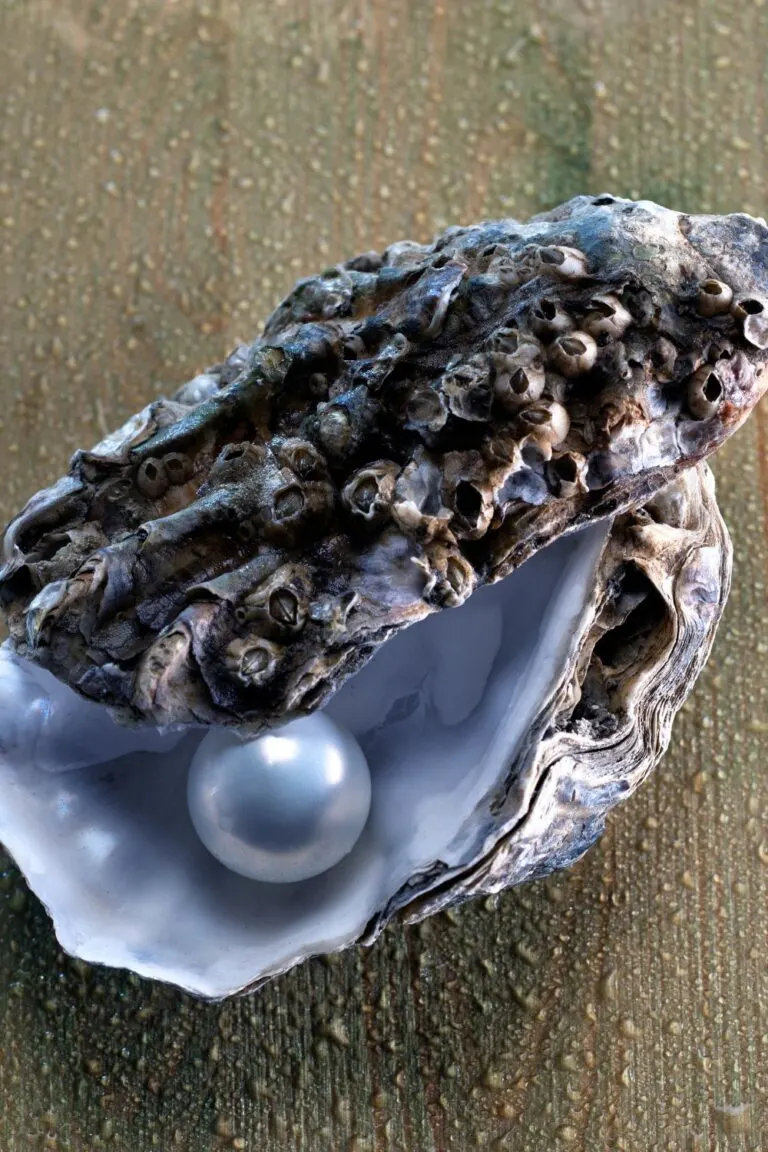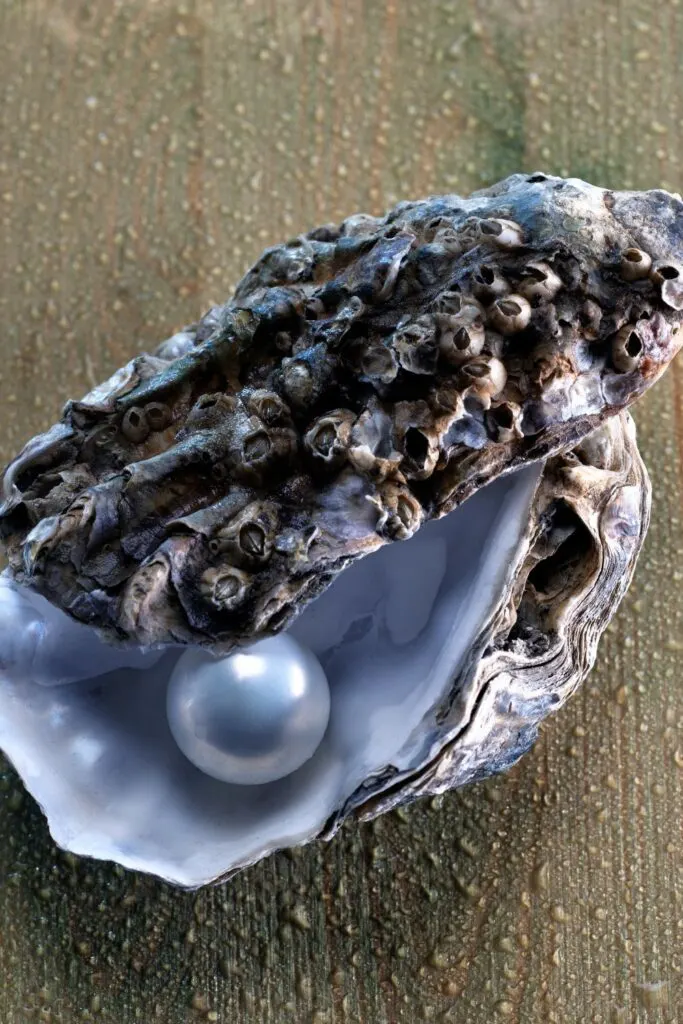 Maui Divers Jewelry has a large selection of pearls, in different colors. Their jewelry designs are reflective of Hawaii by using seahorses, shells, manta rays, sea turtles, and hibiscus as influences.
Their "pick a pearl" allows you to custom-make your own jewelry. By choosing a design, then selecting a pearl, you'll walk away with a one-of-a-kind piece.
Black pearls set in sterling silver give a lovely contrast, giving that wow factor. If you're celebrating a special occasion or looking for a gift for mom, buy her pearls.
18. Kiawe Honey
On Hawaii or the Big Island, the Rare Hawaiian Honey Company produces the rarest honey in the world. The delicate flavored Kiawe Honey comes from a 1000-acre Kiawe forest.
At the Fairmont Orchid, 80,000 bees produce a unique honey flavor after feeding on the Kiawe trees.
The honey is organic and unpasteurized and naturally crystallizes in the jar. It's recommended that the honey be consumed in three to four months.
However, it will not spoil if it takes longer to use. Honey, jams, and cookies make a great gift idea for those difficult to buy for. We all have someone like this in our family.
19. Pineapple Wine
Only in Hawaii would they make Hawaiian wine from pineapple. Since Hawaii is blessed with an abundance of yellow fruit, producing a unique flavored wine makes sense.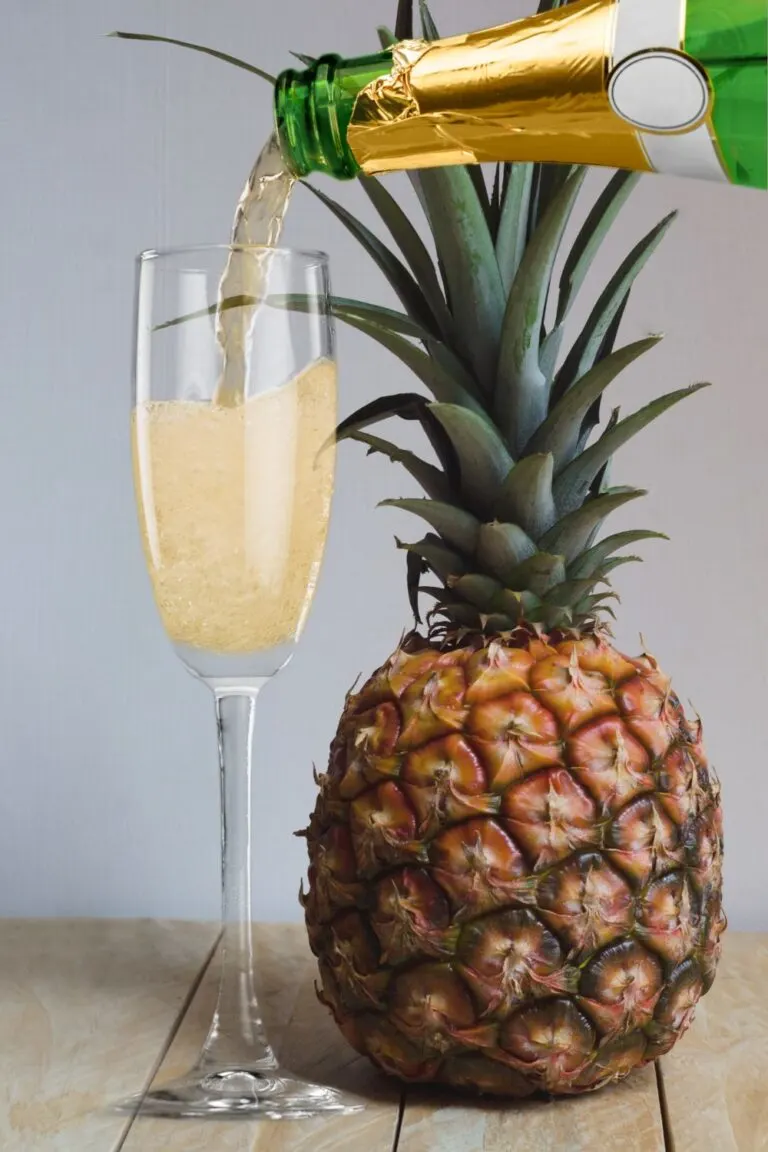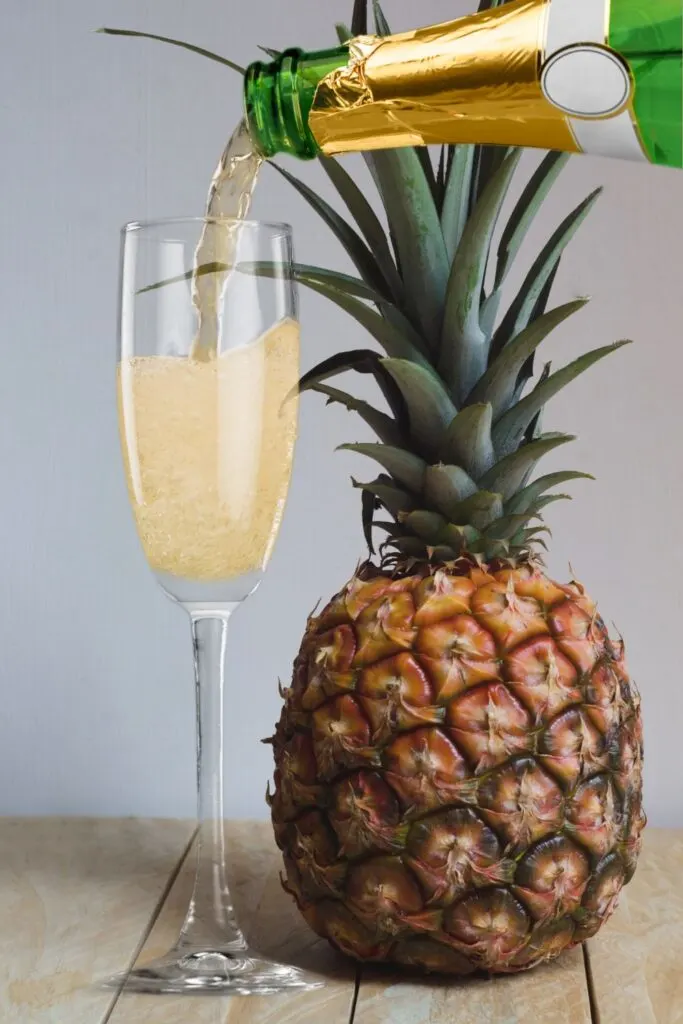 Unlike grapes that need to mature, pineapples are available year-round. Maui Golden Pineapples are used in the wine, giving it a crisp, dry flavor.
On the slopes of Haleakala National Park, Maui Wines makes various pineapple wines. The Maui Blanc is semi-dry with a hint of lavender. For a sweeter note, the Maui Splash fits the bill.
For sparkling wine, the Hula O' Maui combines pineapples with a touch of lemon. This unique wine makes the perfect Hawaiian gift for the wine lover.
20. Coconut Peanut Butter
North Shore Goodies have some innovative products that scream Hawaiian! How about coconut peanut butter, made from two ingredients; peanut butter and coconut?
Other Hawaiian flavored include macadamia nut peanut butter, Kona coffee peanut butter, and spicy Hawaiian peanut butter.
Of course, the best Hawaiian souvenirs are the photos and memories created in Hawaii, and you can't replicate those.
Walmart, ABC Stores, and Costco have the best prices if you need to purchase your gifts in bulk. Walmart and Costco sell macadamia nut boxes in twelve packs. They offer Kona coffee in bundles too.