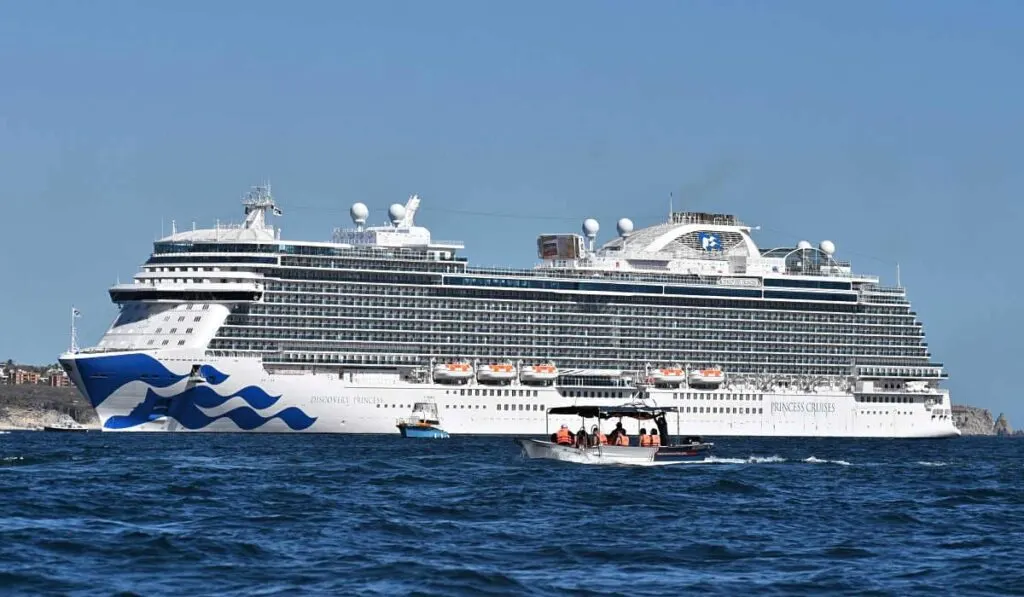 Princess Cruises is a mainstream cruise line known for its luxurious accommodations, exceptional service, and best cruise itineraries to Alaska. Whether you're a seasoned cruiser or a first-time traveler, there are a few tips for cruising on Princess that can ensure the best experience possible.
If cruising is on your radar, you can choose an adventure from a few days to over 100 days on a Princess Cruises world tour.
Princess Cruises is comparable to Celebrity Cruises. However, it has some elements unique to the Princess brand. The cruise line caters to a wide range of travelers, from families to couples to solo travelers, and offers a variety of staterooms and suites to suit different budgets and preferences.
Princess Cruises' mini-suites come with bath tubs, perfect for families with babies or toddlers. They can also accommodate families of four comfortably with their extra large layout.
If you've booked a Princess itinerary and are about to sail away soon, here are some important Princess Cruises tips and things to know.
Princess Cruises Movies Under the Stars
Princess Cruises might not be the first line to add large TV screens to the Lido deck. However, they market their "Movies under the stars," which allow guests to enjoy a movie and concert with the best amenities.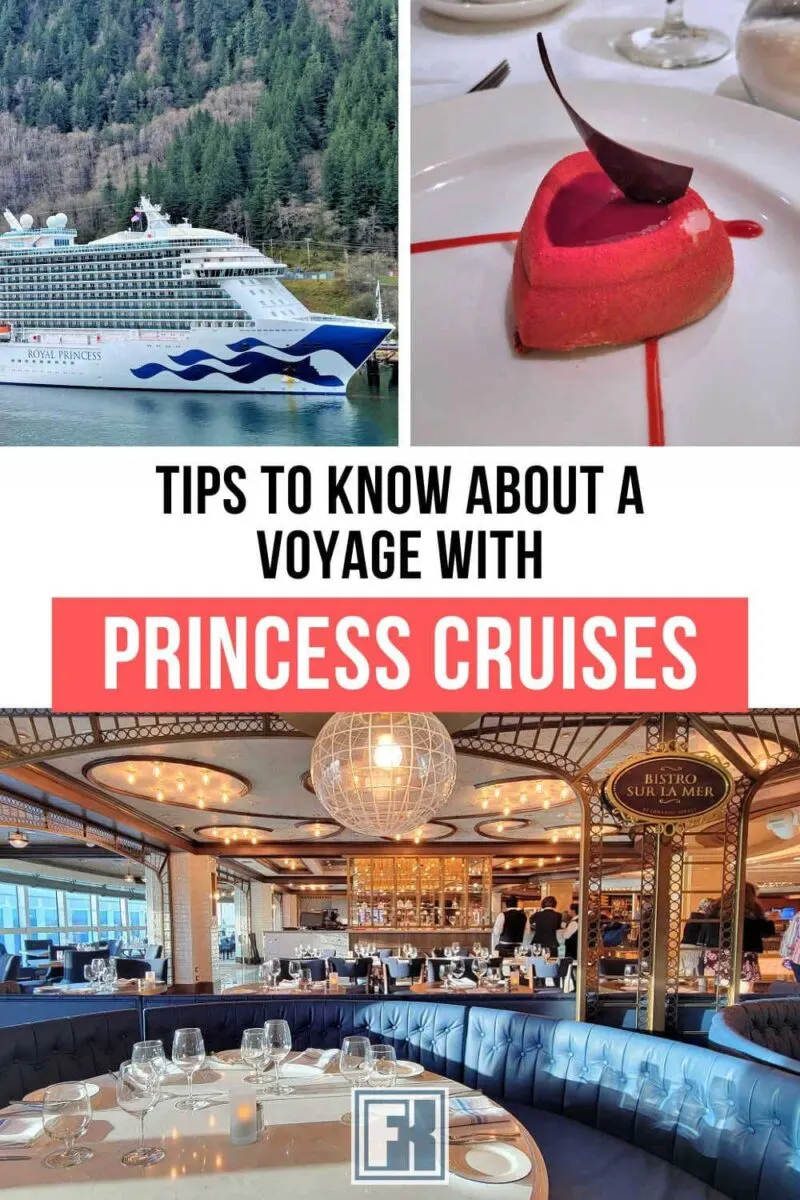 The 300 sq. foot LED screen generally shows a movie each night, weather permitting. During the day, you can relax on a comfy deck chair and watched a music concert, movie, or sporting event.
At night, the staff added padded cushions to the loungers. you can reminisce being on your comfy couch at home, cuddling with your partner under a blanket.
You can savor some complimentary fresh popcorn while watching a movie under the night sky. A perfect recipe for date night on a cruise ship!
Here's the tip: If you want to watch a can't-miss movie, get there early before the loungers are all occupied.
If you're booked on the Majestic Princess, the Lido deck also features some dancing water fountains. Two shows run each evening, and the music and fountains vary.
OceanMedallion Class
Princess Cruises has taken service to a new level with its MedallionClass cruises. Launched in 2018, the Ocean Medallion disk is free for all passengers on the Medallion-equipped ships.
It's a wearable device with so many cool features. Imagine unlocking your stateroom room as you approach it, ordering food and drinks without leaving the poolside lounger, and paying for purchases without a cruise card? Super cool, right?
Clip it on, wear it on a chain, on a bracelet, or put it in your lanyard. Its versatility takes cruising to a whole new level. Furthermore, the Medallion is waterproof and doesn't need charging.
If you activate your Medallion to use on land, you can purchase items at selected shops using your device. It eliminates the need to carry cash or a credit card, plus here's a great tip – you'll earn 10% back in FREE onboard credit!
OceanMedallion App
While most cruise lines have an app, Princess' is easier to navigate than most. However, sometimes it gets a bit glitchy and stops working. Your coin-sized Medallion links to the app on your mobile device, which allows for messaging and tracking family members onboard.
This is especially helpful if you're cruising with children or seniors. We recently traveled on the Discovery Princess with my 81 year old mom. While she didn't have a smart phone, I could find her onboard with the app.
Like most lines, guests can do their check-in using the app. It allows you to scan your passport, add a security photo, and a credit card. Once completed, you'll receive a QR Code to fast track boarding on embarkation day.
You can pick your dining time in the main dining room, order room service, and book your shore excursions. If you don't own a smart phone, you can always refer to the Princess Patter.
Onboard, you can use it to check on your onboard account, and get directions to venues around the ship.
Tip for if your app stops working: Princess will give you free Wi-Fi for 24 hours to download a new app.
The Princess Patter
Like most cruise lines, Princess Cruises prints a daily newsletter called the "Princess Patter." My steward left me a copy each evening when he turned down my bed.
The Princess Patter is chock-full of information from daily activities onboard, main dining room opening times, spa specials, drinks of the day, classes, and so much more.
Bring a highlighter and mark off your preferred events of the day so you don't miss out on anything.
The Princess Patter will also give a weather forecast for your day in port, something you can't get on the app. This helps with knowing how to dress for your shore excursions.
Walk-In Closet
Not all cruise cabins are created equal. Many of Princess Cruise ships have staterooms with large walk-in closets, ideal for those those travel with lots of clothing or guests with more than two to a stateroom.
Their closets are next to the bathroom area, allowing space for more than one. While the closet takes away square footage from the overall cabin, you'll benefit from the extra hanging space.
Their Mini-Suites Have Bath Tubs
If you upgrade to a Princess mini-suite, you'll enjoy a large stateroom with separate living and sleeping areas. The areas are separated by a privacy curtain if there are more than two guests.
However, the biggest benefit for families in a mini-suite, is the bath tub instead of a shower. If cruising with babies or toddlers, the bath tub makes bath tub easy.
Princess Cruises is an ideal line for families. In fact, it was rated the best multi-generational cruise line by Porthole Magazine.
The Sanctuary
The sanctuary is a top deck spa-inspired retreat just for adults. If you want to relax, unwind and escape the little ones, this is the place to go.
The sanctuary features luxury plush furniture, and the views from this area are the best. Sanctuary guests receive Serenity Steward service from dedicated crew members, tranquil music, and refreshing beverages.
Full-day packages cost USD 40, half-day USD 20, and unique cruise experiences like sailing the Panama Canal, Suez Canal, Tracy Arm, and Glacier Bay cost USD 60 to USD 75.
Some of the newer vessels like the Discover Princess have added cabanas to the sanctuary. The cabanas are pricey at over USD 200 per day, but come with a TV, headphones, and two complimentary drinks.
So, if you're cruising through scenic Glacier Bay National Park, you may want to splurge on one.
Cabana tip: If you book a cabana and it's a bad weather day, you'll receive a full refund.
Ultimate Ship Tour
While most passengers enjoy the comfort and luxury of a cruise ship, they are blind to what goes on behind the scenes. It's an orchestral feat to run an entire ship smoothly.
However, with Princess Cruises' "ultimate ship tour," passengers have the opportunity to experience life aboard as they view the key areas of a ship's daily operations.
Spaces are limited, so book early. The three-hour tour includes the print shop, backstage area, food production galley, engine control room, incinerator room, central laundry, medical center, photography laboratory, bridge, and funnel.
I guarantee that once you see where thousands of meals are prepared and 20,000 towels a day are washed, you will have more appreciation for the luxury provided by Princess Cruises.
Afternoon Tea
Like Cunard, Princess Cruises serves a traditional afternoon tea during the cruise. Check the Princess Patter or Medallion app for the date and time.
Being British, I enjoy a good cup of tea at any time of the day. The suited waiters serve finger sandwiches, delicious pastries, and cookies with pre-brewed tea, and coffee.
Like the "cream teas" in England, don't miss the fresh-baked scones with jam and clotted cream. Once you've had an afternoon tea, you'll realize it's a Princess Cruise activity that's not to be missed.
Afternoon tea tip: If you have food allergies, you can get a gluten-free or lactose-free tea.
Self-Serve Laundry
While we are talking about laundry, did you know Princess ships have self-serve laundry? Passengers value this feature when sailing a lengthy itinerary (did I not mention a world cruise?).
Most cabin decks have token-operated washers and dryers, as well as irons and ironing boards. Having access to laundry means you only need to pack half as much.
While there's an extra charge for laundry, it's far less than full service on lines like Royal Caribbean, Holland America, and Celebrity Cruises.
Laundry tip: Guests on the Discovery Princess get FREE self-serve laundry, including soap.
Many Dining Options
Gone are the days of just dining in the main dining room or the world fresh marketplace. Cruise guests can enjoy specialty restaurants and the best pizza at sea, at the Alfredo's Pizzeria.
You can start your day with a latte at the International Café, which offers a variety of specialty coffees for an additional cost.
The Royal-class vessels have three main dining venues, and you don't necessarily need dining reservations. If it's your first Princess Cruise, be sure to try the different events onboard, including complimentary room service.
On larger vessels like the Sky Princess and Royal Princess, you can enjoy specialty venues like Sabatini's Trattoria, Crown Grill, and La Mer French Bistro. For lunch, why not check out the pub food at the Salty Dog Gastropub.
The selection of food on a Princess cruise is phenomenal. I have food allergies so traveling on a cruise ship is a bit challenging.
While Princess has amazing food in their main dining room, cruisers can order complimentary room service. In an age where most cruise lines are now charging a fee, it's a treat to order in at any hour and not pay an additional fee.
Princess Chocolate Journeys
Is there anything we love more than chocolate? On a Princess Cruise, indulge in the delightfully rich desserts, or have a chocolate spa treatment.
Also, enjoy fresh-baked chocolate chunk cookies as you watch a movie under the stars, or try chocolate and wine pairing.
All these spectacular choices were created for "Princess Chocolate Journeys" by master chocolatier, Norman Love. Did someone say chocolate?
Also, The Princess Cruises gluten-free menu is amazing for those with celiac disease or gluten sensitivity. Their gluten-free bread is one of the best I've had while cruising.
Princess Upgrade
Princess Cruises offers a unique program called the "Princess Upgrade" which allows guests to bid for a stateroom upgrade at a price they are comfortable paying.
Once invited by email, guests can browse through the upgrade options and place their bids accordingly. Bidding on multiple staterooms can increase the chances of being upgraded, but guests will only pay for one.
It's important to note that if there are more than two guests in a stateroom, only the first two guests will be charged the additional cost for the cruise fare upgrade.
Book Your Next Cruise Onboard
If you love cruising like me, it makes sense to book your next cruise adventure onboard. With a deposit of USD 100 per person, you can earn up to USD 300 in FREE onboard credit.
Princess Cruises requests you book your next cruise vacation within the next two years, or your money is refunded.
This is a spectacular deal compared to other cruise lines like Holland America and Royal Caribbean, where the deposit is lost if you don't sail again within the specified period. So, this deal is a win, win situation.
Elevate Your Cruise With Princess Plus
Similar to Celebrity Cruises "always included," guest can select "Princess Plus" or "Princess Premier." These packages bundle perks for a lower price.
If you like to drink alcohol onboard, it's a good idea to purchase one of these packages. At USD 60 a day, the Princess Plus gives you drinks up to USD 15 each, prepaid gratuities, and the basic Wi-Fi. You can also get two premium desserts a day.
A step up, the Princess Premier costs USD 80 per day for the length of your cruise. Here's what you get with the higher level package:
Premier Beverage Package (includes drinks up to USD 20).
Gratuities included.
Two complimentary specialty dining meals.
Wi-Fi, for up to four devices.
You could win Princess Prizes.
Unlimited digital photos and 3 prints.
Unlimited number of Premium desserts.
Medallion accessory.
Unlimited fitness classes.
Juice bar.
Reserved production show seating.
Princess Cruises World Cruises
If you are retired, semi-retired, or a full-time nomad, what better way to see the world than from the comfort of a luxury cruise ship? Take a world cruise and explore the hidden corners of the world without the hassle of long flights and busy airports.
Better yet, you get to experience multiple countries having unpacked your suitcase once. Destinations include Australia and New Zealand, Alaska, the Mediterranean, the Caribbean, Asia, and more.
Princess Cruises offers a variety of world cruises from 50 days to as long as 111 days. If you want more flexibility, book segments of a world cruise and combine them with land-based itineraries to create a customized world vacation just for you.
If you dislike flying but want to see the world, a world cruise is the way to go. Bear in mind, world cruises can come with many sea days.
Princess Alaska Itineraries
Princess Cruises operates more ships to Alaska than any other cruise line. Its first Alaska season started in 1969 with Princess Italia.
The Alaska itinerary became so popular that the cruise line opened Denali Lodge in 1987, Kenai Lodge in 1990, Fairbanks Princess Hotel in 1993, Mt. McKinley Lodge in 1993, and Copper River Lodge in 2002.
They also own railcars and motor coaches to transport their passengers to and from the lodges to the cruise ship port.
With up to eight cruise ships sailing each year, there's bound to be an Alaskan itinerary that suits your family. In 2019, Princess Cruises celebrated 50 years of Alaska sailings.
If you're thinking about a cruise to the Last Frontier, consider one of the Princess Cruises Alaska land tours which combines a cruise with a land tour.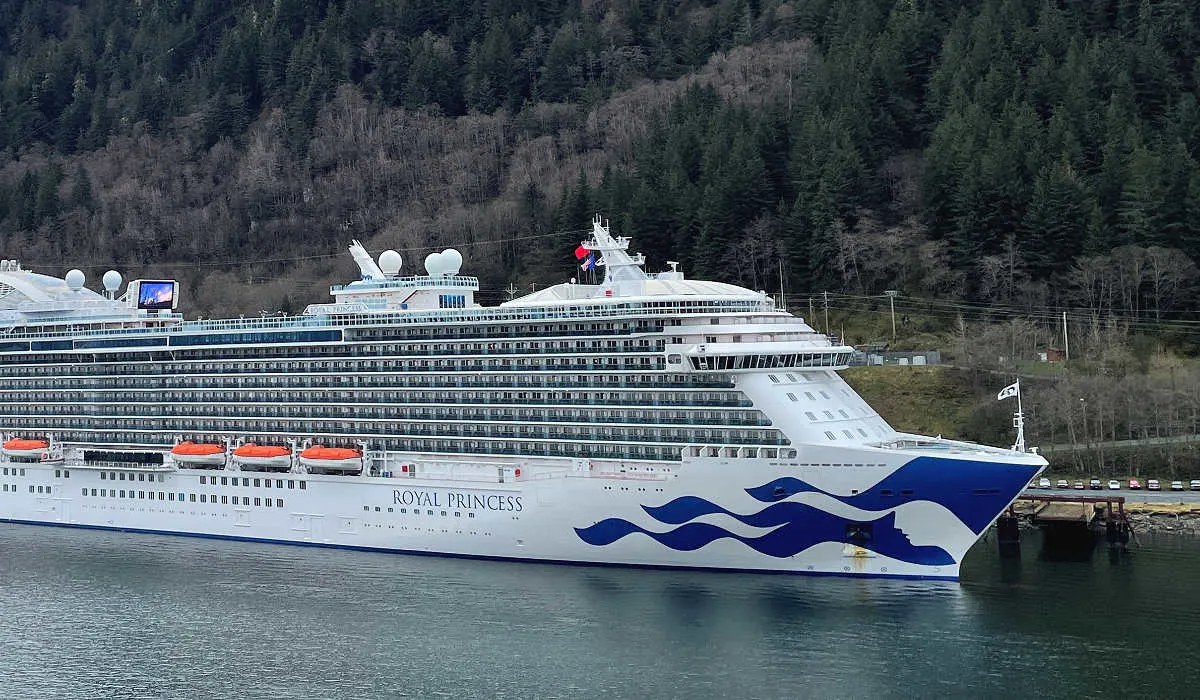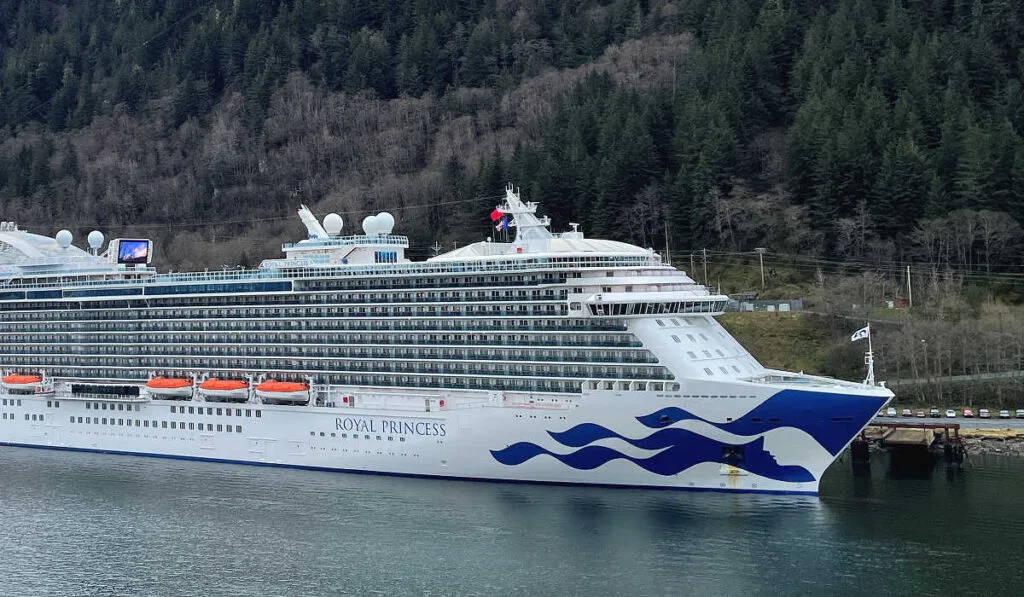 With its long-time association with Alaska, Princess is a top cruise line for sailing to the last frontier.
Become A Captain's Circle Member
Membership has it privileges and after your first cruise on the love boat, you'll become a captain's circle member. Like all cruise lines, membership earns you benefits the higher you go.
You'll earn gold status after one cruise and can reach elite after 150 cruise days or 15 cruises.
Some levels give you discounts off spa treatments and photo packages. Platinum members, reached after five cruises get 50% off MedallionNet packages.
At elite, you'll get early access to new itineraries, a complimentary mini-bar set-up and enjoy a complimentary wine tasting event.
Tie The Knot Packages
Unlike some cruise lines with no chapels, Princess, also known as the "love boat" welcomes romance with their "tie the knot" wedding packages. What better way to say "I do" than on the "love boat" itself?
A selection of wedding packages is available from onboard ceremonies, embarkation day in port, or any destination where the ship docks.
Leave the stress of wedding planning behind as Princess wedding planners arrange the cake, flowers, reception, photographer, videographer, and more. The beauty of a cruise ship wedding is, once the ceremony is over, the honeymoon has already begun.
If you're already married, why not renew your vows at sea? We did just that on our Discovery Princess cruise to Mexico.
Free Onboard Credit
Princess Cruises is part of the Carnival Corporation. Owning 100 or more shares of CCL, entitles the shareholder to free onboard credit on a Princess Cruise. The amount of onboard credit depends on the length of the cruise and the type of stateroom.
If you are NEW to cruising and haven't sailed with Princess, you can get a free credit here.
Happy travels ~ Karen