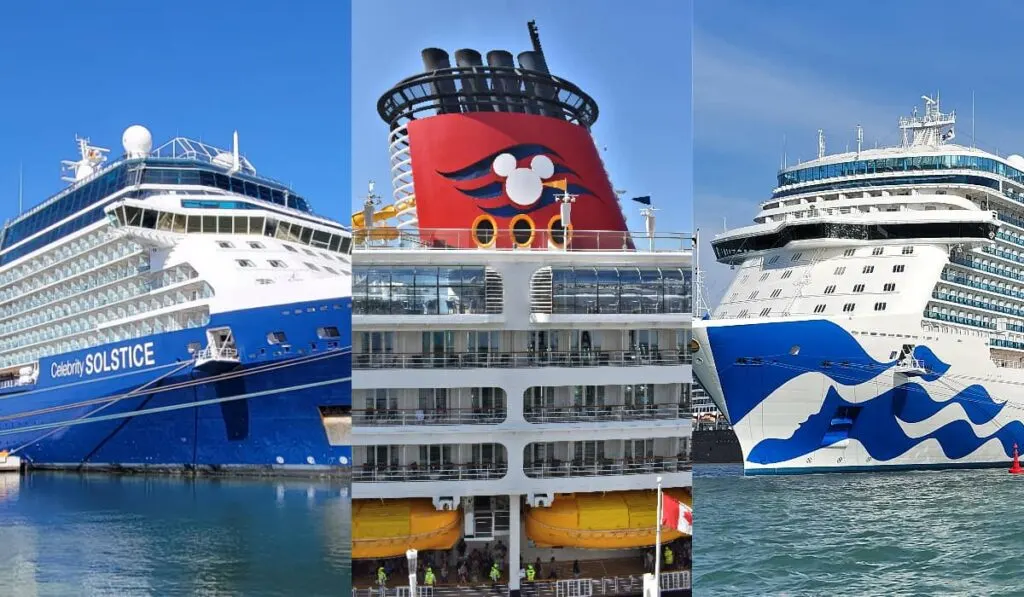 Cruising has had one of the most exciting evolutions over the last few years. The cruising menu has rapidly expanded, with luxurious expeditions that go beyond the Caribbean to mega-ships sailing to Antarctica.
You can explore the intricate rivers of Europe, and take naturalist expeditions on adventures to the Galapagos. Each cruise ship has its own unique character, with some more suited to your personality and vacation style than others.
Some of the best cruise lines in the world will blow your mind. In all cases, though, you're bound to be pampered and leave the ship yearning for more.
Whether you're looking for an intimate experience, a futuristic cruise, or an off-the-beaten-path cruise – the ocean is your oyster. As the cruising industry grows rapidly, numerous cruise lines are offering an array of awe-inspiring itineraries around the world.
The hardest decision of all, is who do you pick? As you plan your next cruising adventure, here are the top cruise lines (no particular order) that you need to try.
Royal Caribbean, Best Family Cruises
Royal Caribbean is, by far, one of the most renowned of all cruise lines. It's also one of the best cruise lines for teens. It's hard not to feel like you're in a floating city, with the aptly named cruise line offering the most extravagant of experiences onboard.
Given the size of their ships, Royal Caribbean provides every amenity you can think of. From lavish double-decker suites with slides for the kids, waterparks, robot bartenders, to exquisite traditional cuisine, there is no time for boredom on a Royal Caribbean ship.
If you're looking for more of an action-packed holiday, then the Royal Caribbean delivers, as well. The sailing behemoth offers surfing pools, rock-climbing walls, world-class musical productions, skydiving simulations, and so much more.
The action doesn't stop there, either, with dance clubs, casinos, and poolside games operating till late at night. With never-ending adventuresome activities, this kid-friendly cruise line is rated as one of the best.
There's definitely no time for boredom on one of their mega-ships. It's safe to say Royal Caribbean is a pioneer in new ideas. Their North Star allows cruisers to ogle over spectacular ocean views 300 feet in the air.
Imagine, appreciating a massive ice field in Alaska from the North Star pod, hanging over the side of the ship. What will they think of next? With so much variety to offer, RCI is offers one of the best Alaska options for families with teens.
If you're not fond of mega-ships, Royal Caribbean's Radiance-class ships are smaller with lots of glass. These include the Jewel of the Seas, Serenade of the Seas, Brilliance of the Seas, and Radiance of the Seas vessels.
Celebrity Cruises, Best Edgy Cruise Line
Celebrity Cruises perfectly blends the glamor of large ships, with the exceptional intimate service of smaller lines. With only 14 ships in its fleet, Celebrity Cruises can maintain its affordability.
The entire fleet meshes a timeless, elegant décor with a sparkle of glamor that wins over cruisers again and again. Their "Edge Class" ships win the award for best innovation with its unique Magic Carpet and infinite veranda staterooms.
The cruise caters more to an edgy, non-cruising clientele, with most of its services leaning more towards the experiential side.
Think experiential three-story hybrid restaurants, craft cocktail lounges, venues to hold performances, and Le Petit Chef, a dinner theater show that combines a fabulous meal with animation.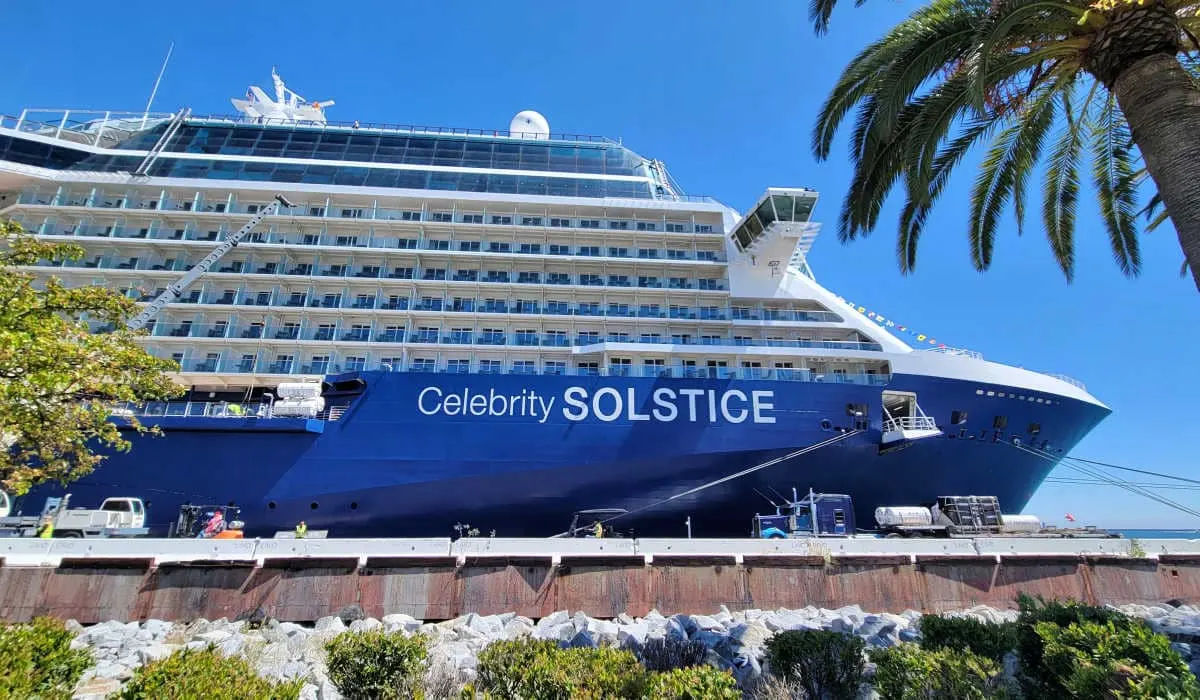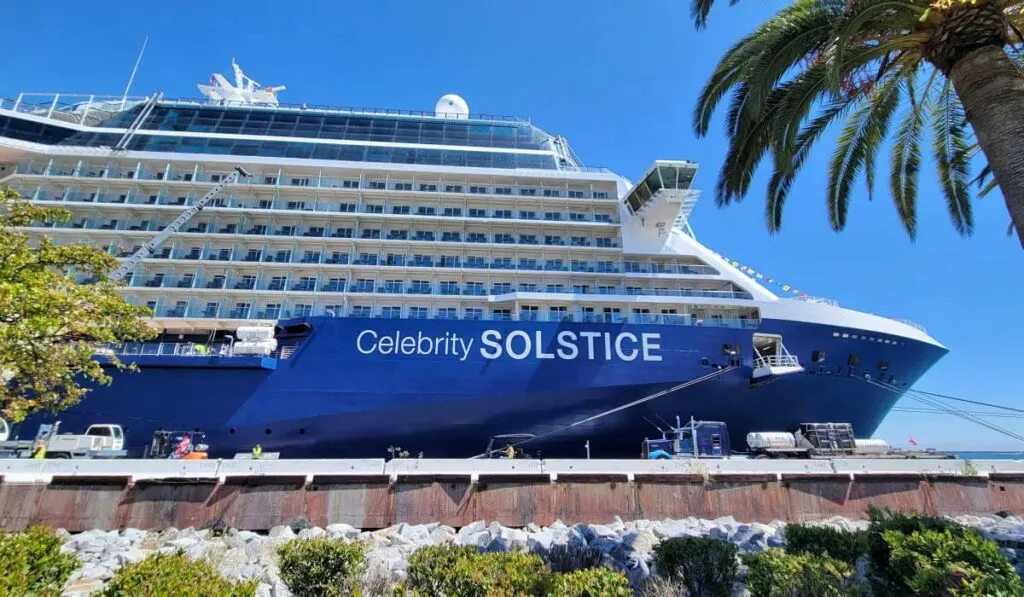 Also unique to Celebrity Cruises is their Hot Glass events, which invites guests to create a one-of-a-kind art glass memento at sea. It's astonishing to see an entire glass blowing studio adjacent to the lawn club on select Celebrity ships.
What better way to remember your adventure with Celebrity than with a blown glass ornament made by yourself?
Celebrity Cruises is one of two large cruise lines (the other is Silversea) to offer expeditions to the Galapagos Islands. More importantly, the cruise line is dedicated to preserving the marine ecosystems with its "save the waves" program.
Viking Ocean Cruises, Best All-Inclusive
The first thing you'll notice hopping onboard a Viking Star Cruise is the open, airy feel that's been intertwined through the entire ship's design. All of the rooms have a veranda, and the smallest of the rooms are 270 square feet.
You'll get to enjoy an unmatched culinary experience at one of its many restaurants – from Italian to World Food to Norwegian delicacies. It all comes together when you're met with its sleek Nordic-style spa and impeccable Scandinavian design.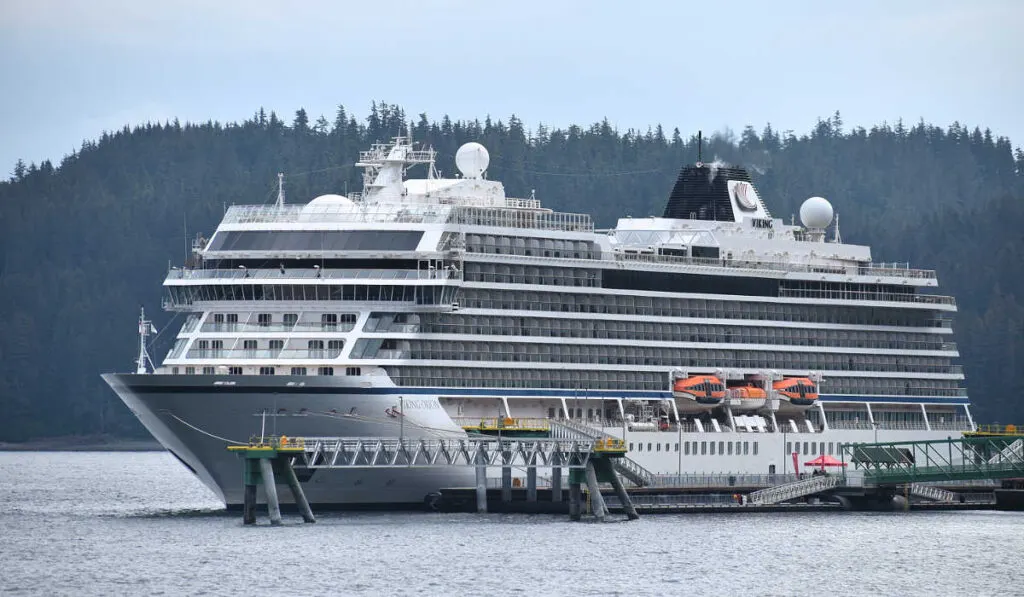 Viking Ocean Cruises are rated one of the best cruise lines for couples due to their infinity pools, deluxe spa treatments, and cozy fireplaces.
The cruise often targets passengers ages 50 and above and doesn't cater to families or children under the age of 18. As a result, Viking Ocean Cruises have the best cruises for couples over 50.
Viking Ocean Cruises is different than the competition in a good way. All drinks are included, all restaurants are included, Wi-Fi is not a paid-for service, and self-service launderettes are complimentary.
Furthermore, the cruise line includes one complimentary shore excursion on every port day. Viking Ocean Cruises are one of the better cruise lines in the world for "all-inclusive" cruising.
Princess Cruises, Best World Cruises
With its 17 ships, Princess Cruises targets more adult travelers than families or millennials and offers a wide range of experiences. Aside from the exceptional lodging and dining, the cruise also offers gastronomical, educational, and cultural experiences.
From the Seawitch craft beer program to cooking classes, and Discovery at Sea, a series of different onboard programs that are based on the Discovery Channel's programs.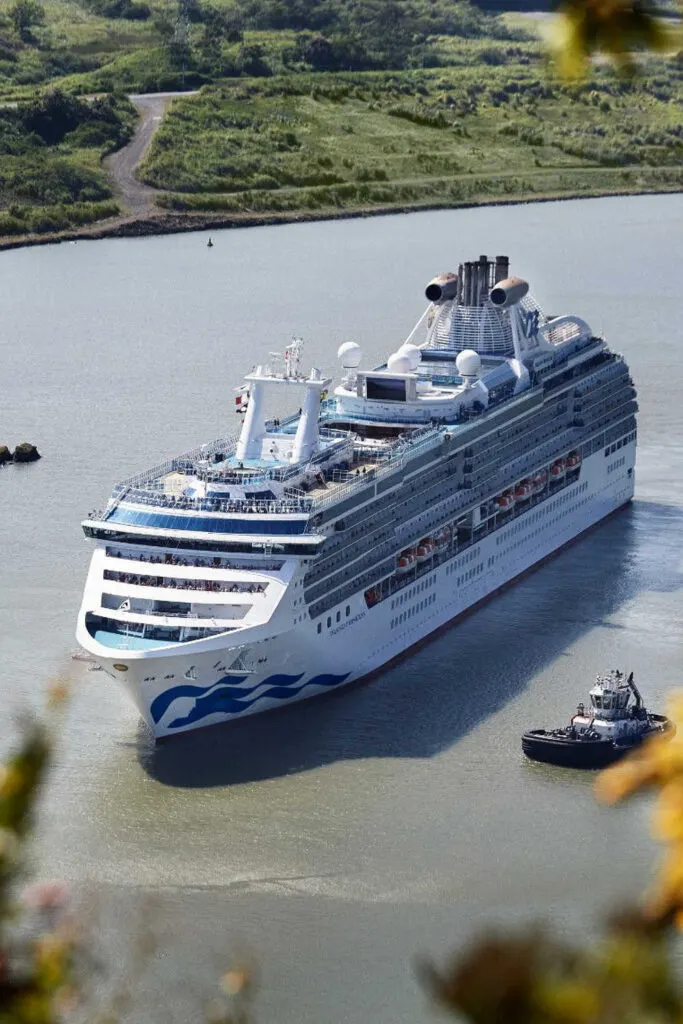 We highly recommend you travel with Princess Cruises to discover the pristine beauty of Alaska. Since Princess owns several wilderness lodges, it offers trips that combine both land and sea expeditions in one trip.
You'll also be able to sail into Glacier Bay National Park (not many cruise lines are allowed to do that!). Here, you'll explore glaciers, and enjoy sea life in all its glory. I've cruised a back-to-back with Princess, and one of the things I loved was that each week sailed a slightly different itinerary.
If Alaska is on your bucket list and you're seeking a top-rated Alaskan cruise line, Princess Cruises should be your number one choice.
Princess Cruises is known for its unique world cruises that sail anywhere from a 50-day experience to an extraordinary 111-day adventure of a lifetime.
Imagine visiting 20 UNESCO World Heritage Sites, and navigating through both the Panama Canal and Suez Canal as you trek around the planet? It sounds like a bucket list adventure to me.
Carnival, Best Budget-Friendly
If you're seeking a budget-friendly cruise vacation for the whole family, you can't beat Carnival's pricing. You can choose from a short 3-day mini cruise to an extended itinerary.
Carnival Cruises offer a vast array of family-friendly activities and amenities. From water parks, mini-golf courses and Seuss at Sea to live shows and themed parties, there is something for every member of the family to enjoy without any extra cost.
The ships are designed to cater to all age groups, ensuring that both kids and adults have a fantastic time. Moreover, Carnival Cruises often offer families discounts and special offers, making it even more affordable.
Additionally, Carnival Cruises typically offer flexible itineraries, allowing you to choose from various destinations and cruise lengths.
If you want to try a specialty restaurant, Carnival price theirs lower than the competition. So, whether you want a scenic getaway to Alaska or a winter escape to the Caribbean, you can an more affordable cruise with Carnival Cruises.
Cunard, Best Nostalgic Cruise Line
Cunard is the ultimate cruise for those eager to revel in the nostalgic grandeur of the bygone transatlantic sailings. While it's a small cruise line with just three ships, it's still, however, offers sailings on a grand level.
The cruise line goes all the way back to 1840, and Queen Mary 2, one of its active vessels, is the world's only transatlantic ocean liner. All the activities emanate an Old-World sense of formality and haven't changed much in the last 180 years, keeping the ship's authentic feel.
In what seems like a step back in time, there is white-glove afternoon tea, black-tie dinners, grandiose libraries, and even galas in the largest at-sea ballroom.
Cunard has attracted a large following, who enjoy the traditions of dressing for dinner and always looking their sharpest!
Add to that a planetarium, theatrical productions, intriguing lectures, and some of the best wine, and you've got yourself quite the cruise experience.
Norwegian Cruise Line, Best For Solo Cruisers
Another force to be reckoned with, the Norwegian Cruise Line is known for its colorful ships and its lack of steadfast cruise rules (including dress codes and assigned dining times). This allows for a more luxurious, personalized, and overall relaxed experience.
Passengers that prefer a relaxed dining style will enjoy their "Freestyle" dining, which will enable you to eat whenever you want. No set dining time here.
The general atmosphere on the cruise is more of a mature, family-oriented one, even with its 5,000-passenger capacity. Families will find an endless amount of entertainment from its epic race car tracks, outdoor laser tag, and multiple water slides.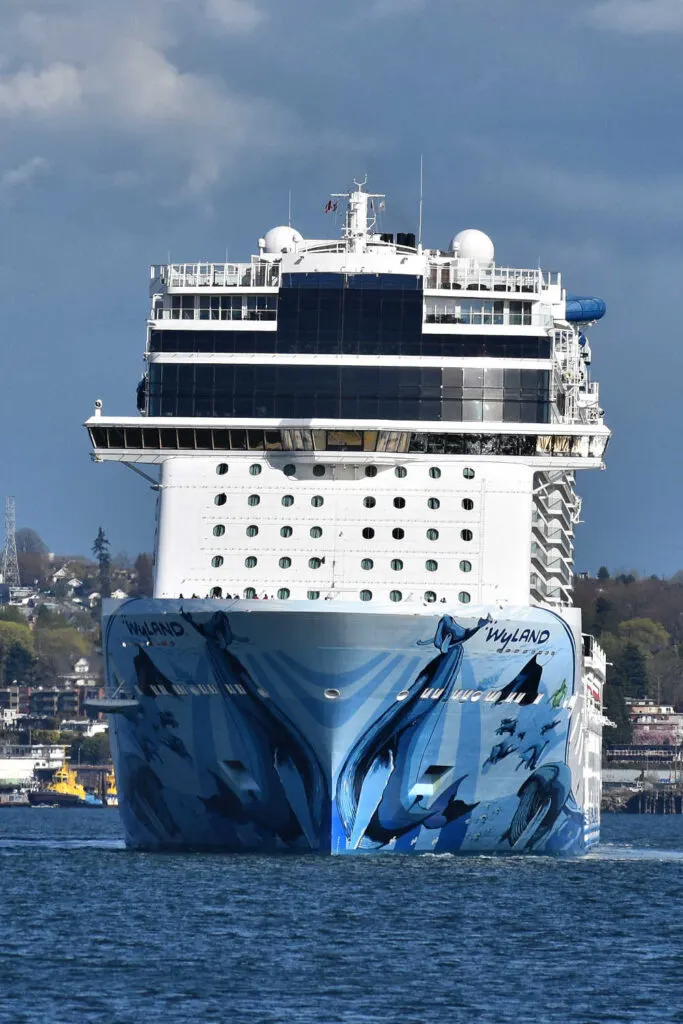 Coffee fanatics can get their morning fix at Starbucks without ever leaving the ship. A chai latte anyone?
Solo cruisers might choose Norwegian Cruise Line for their trendy styled cozy cabins for one. These "studio" staterooms have the added bonus of a solo lounge allowing single cruisers to mingle with other solo passengers.
Norwegian Cruise Lines have paved the way in terms of solo staterooms. More and more cruisers are flying solo and looking for options to sail without the pesky "single supplement" and Norwegian delivers – with style!
MSC Cruises, Best Affordable Suites
MSC caters specifically to European cruises, and the voyage offers much more than your typical European vacation. Headquartered in Switzerland, the MSC Bellissima is one of its newest ships.
It also happens to be one of the 20 largest ships in the world. Large ships mean more amenities, which MSC delivers. Ten years ago, who would have thought you could zip line, go bowling or enjoy a snow room, at sea?
Top-notch dining isn't the only thing the cruise is known for. The cruise line equips its ships with innovative features.
These include an AI-powered virtual assistant, and top-notch entertainment, including the Cirque du Soleil show at sea. Let's not forget the bowling alleys, copious sunbathing spaces, and plenty more.
This cruise line is especially suited to families and first-time cruisers because they are valued priced without sacrificing quality. If you're looking for a high-end luxury experience at a more reasonable price, consider the MSC's Yacht Club.
Its elegant, spacious suites include 24-hour butler service and exclusive onboard amenities. Arguably, their Yacht Club ranks it as one of the best cruise lines worldwide based on affordability for cruising in a suite.
Little kids and big kids will love the partnership between MSC Cruise Lines and The Lego Group. The "Lego Experience On Board" invites kids from ages 3 to 11 years, to play with Lego and Duplo bricks in their Mini and Juniors Clubs.
Disney Cruise Line, Happiest Cruise Line
Nothing is better than a Disney Cruise ship for a full family trip. While their Disney resorts are considered the "happiest place on earth," maybe their ships can qualify as the "happiest place at sea?"
From the 2,400-passenger Disney Magic and Disney Wonder to the 4000-passenger Disney Dream & Fantasy, the cruise line does hospitality better than anyone else.
They've applied every lesson learned from their resort and turned it in a full-on at-sea experience. Disney is family-focused, so they are considered one of the best cruise lines for infants and children of all ages.
There is everything you expect a Disney cruise to have. Meet and greets, numerous full-blown parties, and even adult-only areas providing a little escape. Disney also utilizes its talent for animation and creates a one-of-a-kind experience onboard.
Staterooms are fun, whimsical, and colorful, bringing smiles to every cruiser. One of the things you don't expect is the fireworks at sea.
Disney claims to be the first cruise line to host fireworks at sea. Interestingly enough, their unique fireworks are constructed of a biodegradable material that feeds the ocean.
One of the things I loved about Disney is their ability to play Disney Songs on their ship's horns. For me, there was something magical about hearing "when you wish upon a star" trumpeting out of the bright red funnels.
Seabourn Cruise Line, Best Luxury Cruises
If you prefer to sail in luxury, consider Seabourn. Seabourn Cruises is rated as one of the best luxury cruise lines for couples. Seabourn's intimate ships pamper guests in their all ocean-front suites. Also, their low capacity model means the staff almost outweighs the passengers.
Each suite includes a butler ready to deliver personalized service both day and night. Dining is classically elegant, and their exquisite meal selections are complemented with a craft cocktail or a pairing wine.
Close your eyes and imagine unlimited glasses of champagne and caviar in the surf. Enjoy the pampering as you savor the sites of Europe, Antarctica, Alaska, and the South Pacific. No other cruise line acts as a marina, allowing guests to waterski, and kayak from the stern of the ship.
Seaborn sailings are geared towards expedition-style adventures. Since they lack dedicated activities or areas for children, their cruises are more suited to empty nesters.
Final Thoughts
As an avid cruiser, I'm always looking for a new adventure whether it be with an affordable cruise line or a cruise company for older couples. If you're looking to honeymoon at sea, take your first cruise, or have been cruising for decades, you can't go wrong with any of these top cruise lines.
Happy travels ~ Karen