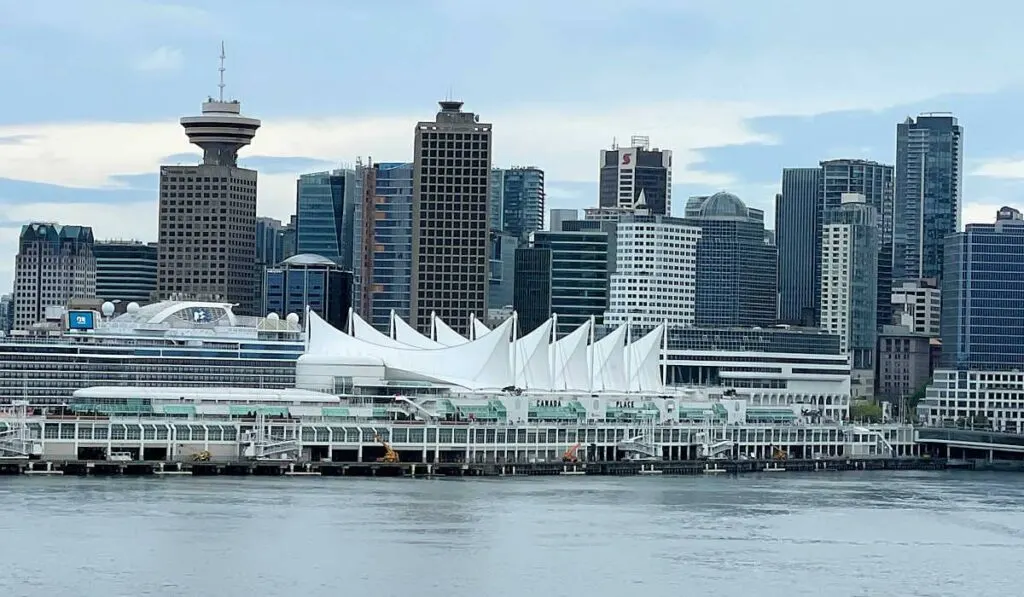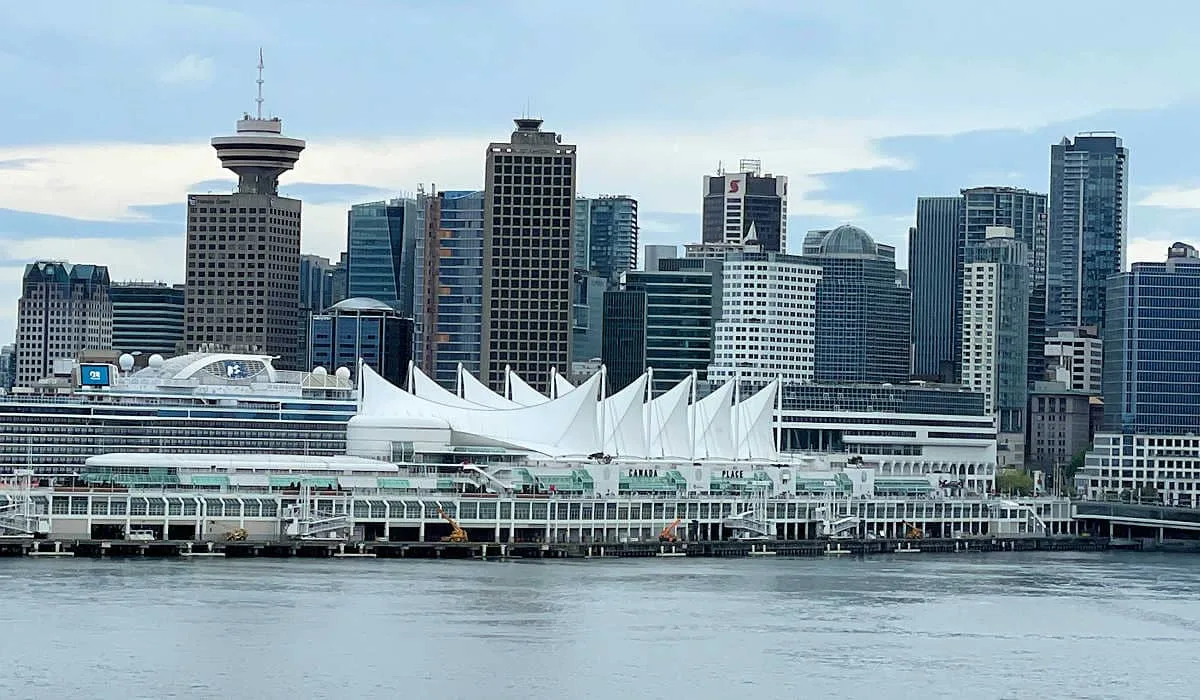 Vancouver, British Columbia, is a popular west coast city for conferences and tourism alike. Having lived here for a few decades, we can't wait to return home after our travels. If you're visiting for a short time, this Vancouver 5-day itinerary was made for you.
Vancouver's combination of urban and natural features makes it a popular travel destination. It has hosted major events like the 2010 Winter Olympics and the 1986 World Expo, and appeared in many films and television shows.
Whether you are headed to Vancouver for business or pleasure, you'll find it to be a 'world-class' city. Vancouver is both vibrant and picturesque.
This post will help you make the most of your time in Vancouver. Some recommended points of interest. can move around depending on your itinerary. Read on for more details on how to discover all of Vancouver's beauty and charm!
There are many great hotels in the downtown core that are close to everything. However, hotel rates are like most major cities, so be prepared to pay a premium the closer you are to downtown.
Before You Go ("Day 0")
"Day 0" is the time before or shortly after you get to Vancouver. It could be the day you get into the city or when you are doing your packing.
But you will probably be tired when you first arrive in Vancouver, which could cut a day off your itinerary.
If you came from the United States or another country, change your money before you settle in. Although, most businesses gladly accept U.S. dollars.
So, relax and make sure you have everything. Now is a good time for a quick, easy meal at Tim Horton's if you need one. "Tim's," as most locals call it, is a Canadian icon with classic food for a quick bite.
Getting around is easy in downtown Vancouver. You can even take advantage of the popular Hop-on, Hop-off buses to take you to many of the local attractions. The cost is reasonable, and they are good for the day.
While you unpack, catch a weather report on a local news station. Alternatively, just do a quick check with the weather app on your phone. Vancouverites know the weather can change quickly.
We want a perfect 5-day itinerary. But it rains a lot in Vancouver, so be ready. Invest in a poncho, and if the worst should happen, there are lots of rainy-day activities in Vancouver. Also, many hotels offer courtesy umbrellas for their guests.
Day 0 is a great time to start planning your 5-day Vancouver itinerary. You probably already noticed that there's a lot to do in Vancouver. While your hotel concierge and Canada Place are great places to start, this article also has a few suggestions.
Day 1: Scope Out The City
If your hotel is downtown, spend the first day of your itinerary exploring the city. Learn what's nearby.
It could be the Vancouver Art Gallery, English Bay, the Olympic Cauldron, or Robson Street for an amazing shopping experience. Bring your smartphone with you to help with navigation.
However, if you prefer 'old-school,' pick up a map that you can circle things on wherever you can. Your first full day in Vancouver should be about discovery.
While you are exploring, pick up a map of Vancouver's Skytrain system. Many tourist sites are accessible via train, bus, or ferry. If you will be using public transport a lot, buy a reloadable Compass Card at a SkyTrain station.
It's fun to explore, but you may want a better view of the city. The Vancouver Lookout provides fantastic aerial views and has a revolving restaurant too.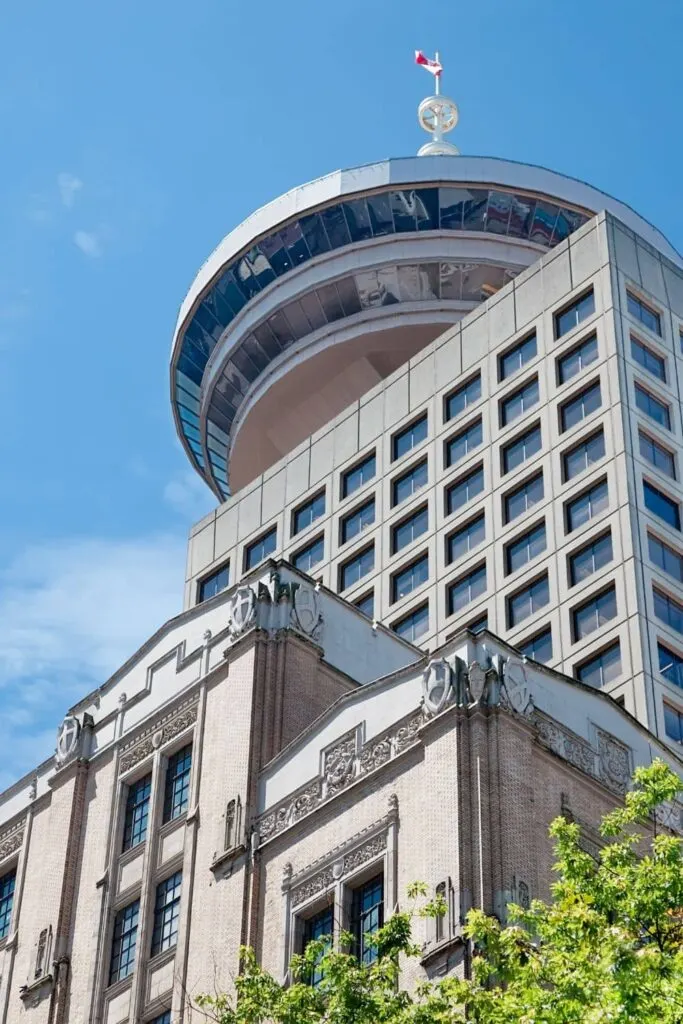 The dazzling view is worth it at any time of day! And the best part; is your ticket is good all day. So, come back in the evening to enjoy the best views of Vancouver at night.
Its revolving restaurant, Top of Vancouver, is classy and expensive, so consider having dinner there. You aren't just paying for the view but also some of Vancouver's finest seafood.
Eat at this revolving restaurant at least once, especially if you're on a business trip.
There are also other ways to see Vancouver from above, such as by helicopter or seaplane. Tell your friends back home that you went on a seaplane; they'll be impressed!
Please pay attention to time limits when booking your aerial tour. They can range from minutes to many hours.
For those who want to check Butchart Gardens off your bucket list, you can fly to Vancouver Island for the day to make it possible. The seaplanes leave from Coal Harbor downtown.
Aerial sightseeing is sometimes combinable with other attractions. So, look for bundles that offer a floatplane and Capilano Suspension Bridge, for instance.
However, tours can be expensive, and it's easy to exceed your travel budget quickly!
If Day 1 is rainy, FlyOver Canada shows visitors the beauty of Canada without worrying about the weather. FlyOver Canada is a 4-D cinematic experience complete with scents, wind, and sounds from the great outdoors.
This attraction is great if you have kids and may inspire some points on your 5-day itinerary. FlyOver Canada is in Canada Place, which also contains a bunch of helpful tourism information and other facilities.
It is also very easy to find with its distinct peaked roof. Start your trip off right with all the maps you will need-even if it's a rainy day!
Day 2: Whale Watching/Vancouver Aquarium
Vancouver is located along the Pacific Coast, and it shows everywhere you look. Your walk the previous day probably took you past plenty of seafood places. Why not see the animals that live in this coastal city's waters?
Several boat companies offer whale watching expeditions, usually featuring orca whales (think Free Willy). Depending on who you ask, the best time to see whales is either April-October or May-October.
Make sure you get a boat that guarantees whale sightings, just in case. Vancouver offers one of the best west coast whale watching experiences.
The whales might be seasonal, but the aquarium isn't. Located in beautiful Stanley Park, Vancouver Aquarium is the largest in Canada. The facility boasts a marine mammal rehabilitation center, penguins, local marine fauna, and sea otters.
The place around the aquarium, Stanley Park, is almost worth another header. You can do anything you like in the park: swim, kayak, walk trails, play tennis, bike, or rollerblade.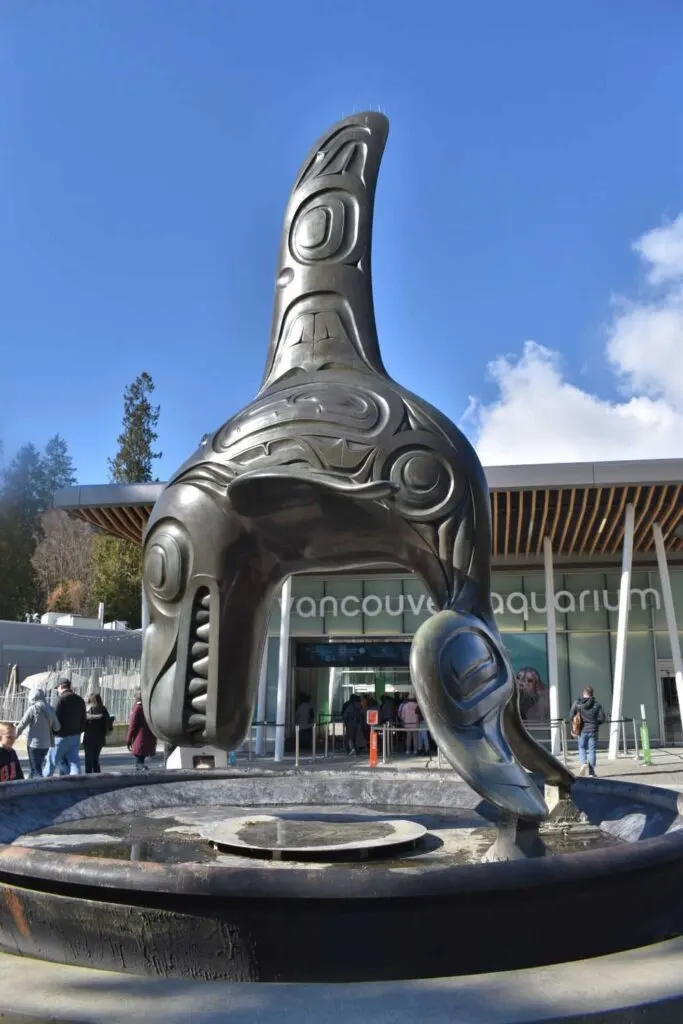 The park also has several sculptures, including many pieces made by First Nations artisans. You could easily make a day out of Stanley Park and the aquarium if you have good weather.
The park is a short 5 to 10-minute drive or walk from downtown Vancouver. The combination is also a great consolation prize if you do not see any whales.
Day 3: Capilano Suspension Bridge Park/Grouse Mountain
Midway through your Vancouver 5-day itinerary, you're going to head to Vancouver's most popular tourist attractions. While it's busy, it's a must-do for visitors and locals alike.
A marvel of engineering, Capilano Suspension Bridge Park is the most interesting nature walk you can go on. The namesake bridge is 140 meters long and hangs 70 meters above the Capilano River in North Vancouver.
Both engineers and nature lovers will be impressed with this attraction. The park also has other areas with different kinds of bridges. The "Cliffwalk" bridge setup is for those who like living on the edge.
But for those who like to get even closer to nature, "Treetop Adventures" allows visitors to walk 30 meters above the forest floor on a series of smaller suspension bridges.
On your way to Suspension Bridge Park, you may notice several attractions centered around Grouse Mountain.
Grouse Mountain is one of the best skiing spots in all of Canada and has plenty to do. It is only an 8-minute drive away from downtown Vancouver.
Along with being one of the best ski resorts, according to InsideVancouver, Grouse Mountain is amazing in summer. Many of the activities below make this mountain a major attraction from May through October.
Start at the main lodge, then take a sky tram to other adventures. You probably guessed that Grouse Mountain has excellent hiking, and you would be right! In fact, the north shore mountains offer some of the best hiking in the Vancouver.
If you want to combine your vacation with a workout, the Grouse Grind has you covered. Nobody will accuse you of skipping leg day after hiking up 2800 steps.
If hiking was not enough, get deeper into the mountaineering culture with a lumberjack show and ziplining. Walk amongst the treetops with the Mountain Ropes Adventure, which accommodates many different levels of athleticism.
Finally, don't miss your chance to see a bald eagle and more in the "Birds in Motion" show. And if anyone asks if you saw bears in Canada, Grouse Mountain has a pair of orphaned grizzlies.
The bears, Grinder and Coola, came from different areas but were both abandoned as cubs. Book in advance to see them eat breakfast!
Day 4: Take A Food (Or Film) Tour
Like the United States, Canada is multicultural, and Vancouver has an interesting mix. According to World Population Review, Vancouver is roughly 46.2% European, but it boasts substantial Asian populations as well.
This means it has plenty of tantalizing options for food tours, no matter what your tastes may be. If you walked down the right streets on Day 1, you may have noticed Vancouver's impressive Chinatown.
They also have a Little Italy, Greektown, and Punjabi Market. If you have a favorite food, you can probably find it in Vancouver.
This cultural diversity has yielded wine and beer tours, food tours in Chinatown, vegan food tours, and more!
Whatever your dietary or time requirements, the perfect food tour is just a phone call away. By booking a tour, you can eat your way through Vancouver and enjoy multiple culinary flavors.
Some of these tours will take you a bit off the beaten path into Gastown and Granville. The antiquated feel of Gastown will be a stark contrast to the futuristic atmosphere of downtown Vancouver.
There is a part of Vancouver for everybody, and a well-rounded food tour will help you find yours. Please remember that these food tours take hours.
Some of them are multi-day experiences covering different areas of the city. But whatever your palette may be, there is a food tour for it.
Alternatively, did you know that many of the shows and movies you love were filmed in Vancouver? Juno, 50 Shades of Grey, Man of Steel, both Percy Jackson movies, and Breaking Dawn Part 2 were all filmed there! You can schedule film tours online.
Vancouver is called "Hollywood North" for a reason. Vancouver also has haunting tours and historic tours if you are curious about the name "Gastown."
Stanley Park has horse-drawn carriage tours; tempting if you have spent the entire day on your feet. Whatever your taste as a tourist is, Vancouver can serve something up for your 5-day itinerary.
Day 5: Granville Island
There's nothing worse than realizing you forgot to buy souvenirs for your friends and family. Look no further than Granville Island Market for those last-minute purchases.
This small island has over 300 shops, including a fresh food market and many artisans. If the weather is nice, Granville Island is the ideal place for lunch outside.
Get cranberry sandwich bread, fresh meat, vegetables, and fish, and dine along False Creek. You can see all of Vancouver's skyline from Granville Island!
But there is more than just food at this Vancouver hot spot. The area is known for its artist workshops and one-of-a-kind boutiques. It's the kind of place where if you want something unique, you can find it.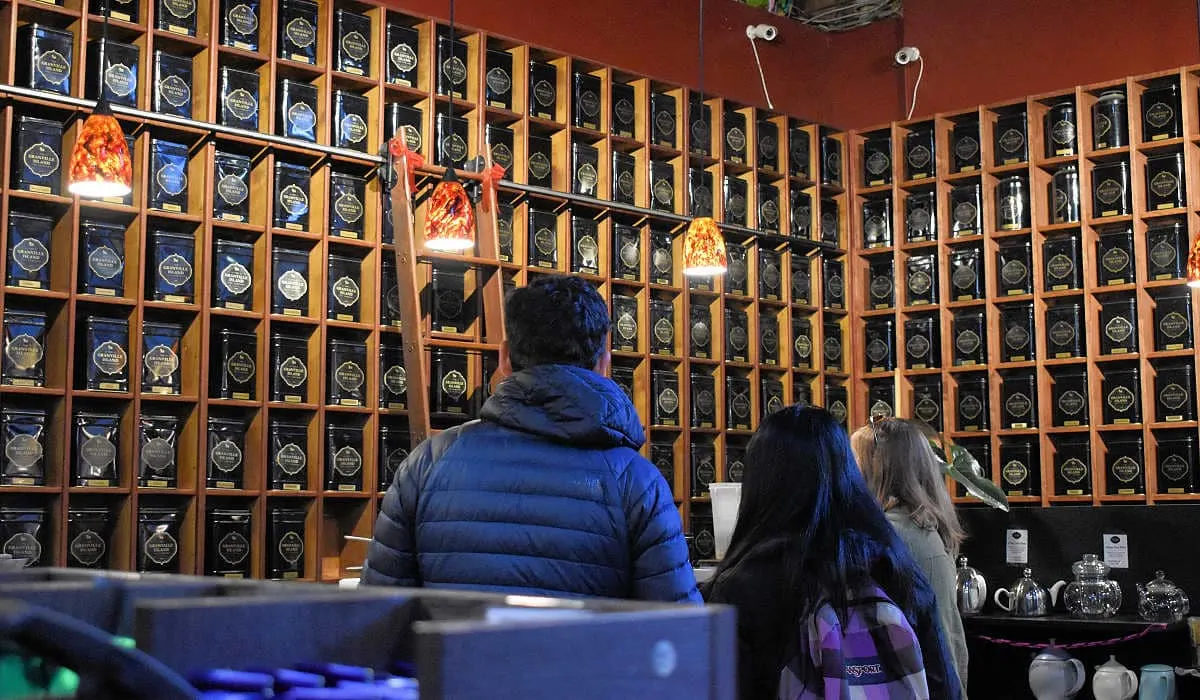 If the weather doesn't look good for an outdoor market, there are plenty of other shops in the area. The Net Loft is like a giant mall with nothing but artisan shops.
You'll find a lot of First Nations artists here; Haida art is unique to the Pacific Northwest. We could go on and on about the shops on Granville Island. It's easy to get overwhelmed!
To narrow things down, here's a quick list of some tourist-friendly things for sale:
Maple syrup. It wouldn't be Canada without it!
Fresh seafood. You might not think this can travel, but some vendors will ship it.
Bread. One seller has a unique cranberry bread that goes excellently with turkey.
Art. Whether you want trinkets to share back home or something bigger, there's something for you!
Liquor. Ask if the seller ships!
Toys. Along with a robust food market, Granville Kids Market is great if you are traveling with children.
Speaking of kids, if you are traveling with children in the summer, Granville Island is a must-stop. Along with amazing food and shops, Granville Island has a free water park!
The park is only open from mid-May to early September, so get in while you can.
Although this list is flexible, Granville Island might be a perfect end to your Vancouver 5-day itinerary. Open your wallets and go!
Get those last few souvenirs and take in a view of the whole city before heading back to your room.
Final Thoughts
If you are visiting Vancouver because you have a cruise to Alaska, arrive early to take in the sights. There are so many things to do in Vancouver that you can easily fill five days.
The 5-day itinerary we made is just the tip of the iceberg. We didn't even cover most of the museums and other attractions in Vancouver!
Take it from a local Vancouverite, it's an incredible city I know you'll love. With so many sights to see and places to go, you won't be satisfied with just one trip.
Write down those "I should have seen that!" moments for your next visit to Hollywood North. After your epic 5 days on the west coast, you will be plotting more Vancouver itineraries to see what you missed!