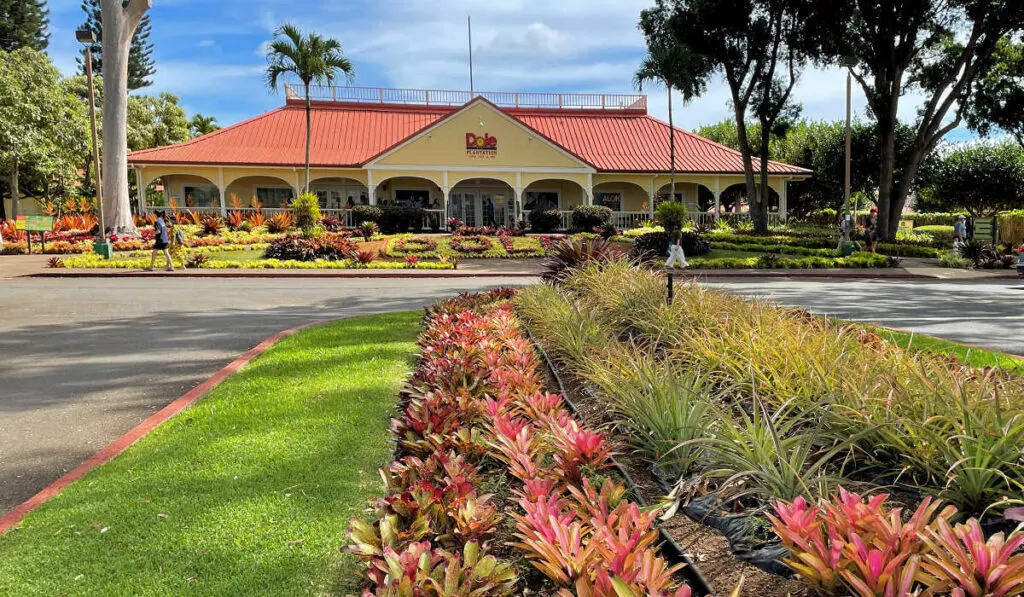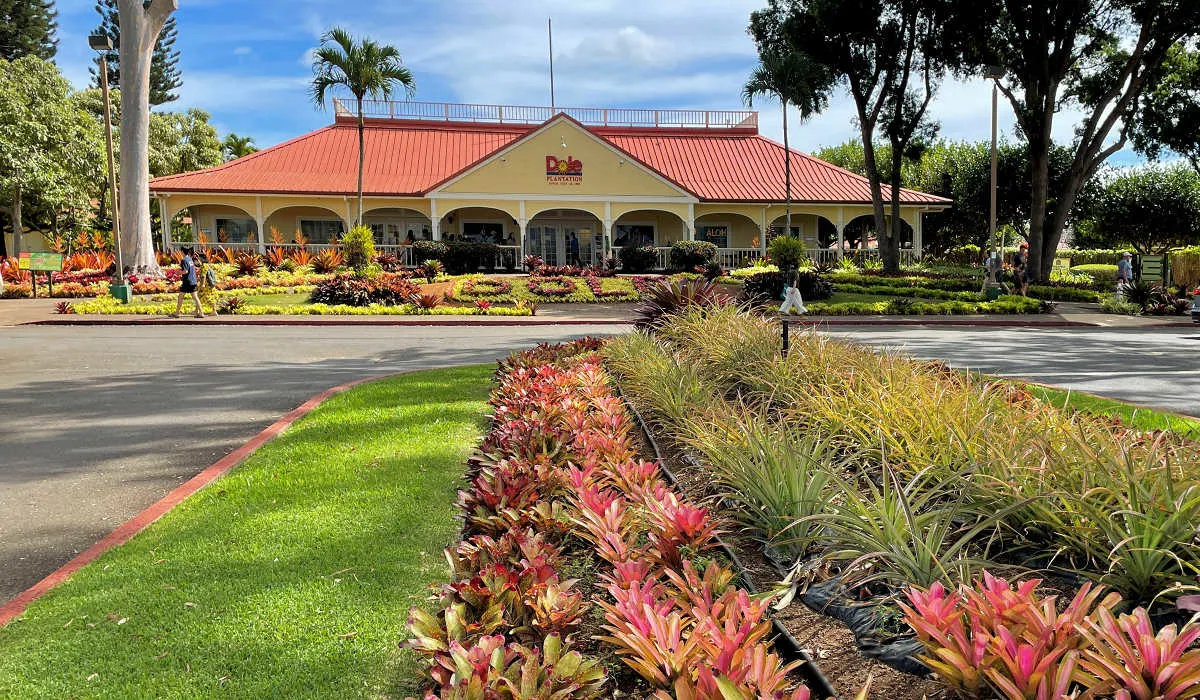 During my honeymoon, a 12-day cruise on the Celebrity Eclipse, I researched ways to save money on attractions for my five days in Oahu. We decided to purchase the Go City Oahu card before departing Vancouver.
The Go Oahu Pass (formerly the Go Oahu Card) is an easy-to-use Oahu all-inclusive pass that gives you free admission to certain places during your stay on Oahu.
By planning your calendar days, you can experience the best attractions on Oahu and save money too.
Planning to purchase the Go Oahu Pass?
Choose your all-inclusive pass – and start saving money in Oahu. 3 to 7-day passes include one premium attraction.
Choose from an all-inclusive pass or build your own Oahu pass. Purchase a 1, 2, 3, 4, 5, or 7-day all-inclusive pass, which gives you access to over 40 attractions and can save you up to 55% off admission.
The Go City passes aren't new to Oahu. You can purchase a city pass for New York, San Diego, and many popular destinations.
If you're visiting Hawaii for the first time, you can see the most popular attractions without breaking the bank.
Saving Money With Go City Oahu
Who doesn't want to save money on vacation? Remember, money saved means more money for future travels. Alternatively, you can build your own pass, saving you 20% when purchasing two or more attractions.
I particularly liked the Oahu card because you can use it on non-consecutive days. So, if you're staying for over a week, you could split your attractions up and do beach days in between.
The Oahu pass is activated at the first attraction and stays active that day. Knowing that you need to maximize savings by planning multiple tours on the same day.
Should you choose to skip a day and head to the beach, no problem. Just reactivate the card on another day when you want to visit some attractions.
This is where the planning comes in handy, so be sure to schedule as many activities on the days you are scanning your pass.
Where To Buy The Go City Oahu Pass
Go City cards are available online. They often have super sales, so check them regularly before your scheduled vacation.
Sometimes, Groupon offers the passes at a discounted price, but these may be for a set number of days and not work with your itinerary.
Since I stayed in Oahu for almost five days and didn't want to pay the dreaded US/Canadian exchange rate, I decided to buy my 4-day Go City Oahu Card from our local Canadian Costco.
The total cost for our Go City passes was CAD 259 (USD 198) for each adult. This works out to a cost per day of USD 49.50. While Costco no longer sells these passes, Canadians can buy them at Expedia.
Once purchased, the pass is either printed or you can download the Go City app to your smartphone.
I downloaded the passes but printed the Go City guidebook to plan my itinerary long before our honeymoon. Planning is essential if you want to maximize your savings.
It's also important to note that some attractions require reservations and may run only on certain days.
Should you change your mind about the card, their risk-free guarantee gives you 30 days from your date of purchase to return any unused passes for a full refund.
Once you've purchased a pass, you have two years to activate it after the purchase date or the card expires.
What's Included
Here's the crucial factor about the pass; if you purchase a 3-day or longer pass, you can enjoy one premium activity.
Here's the crucial factor about the pass; if you purchase a 3-day or longer pass, you can enjoy one premium activity. So, if you're in Oahu for three days, it's best to buy a three-day pass to benefit from this great incentive.
If you're staying on Oahu for seven days, you may want more days to maximize savings.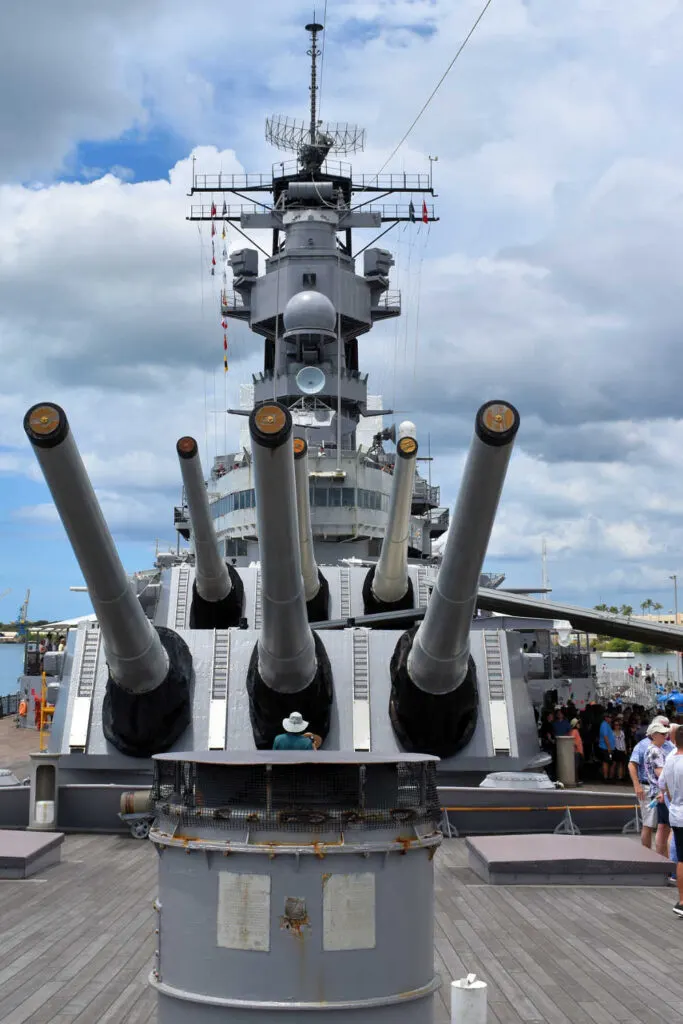 One-day passes aren't necessarily good value. It costs USD 99 for an adult and USD 89 for a child. Here's a breakdown of what a pass costs PER day, to compare its value.
| | | |
| --- | --- | --- |
| One-day adult | USD 99 | USD 89 per day |
| One-day child | USD 89 | USD 79 per day |
| Two-day adult | USD 159 | USD 74.50 per day |
| Two-day child | USD 139 | USD 64.50 per day |
| Three-day adult | USD 229 | USD 73 per day |
| Three-day child | USD 199 | USD 63 per day |
| Four-day adult | USD 299 | USD 72.25 per day |
| Four-day child | USD 259 | USD 59.75 per day |
| Five-day adult | USD 329 | USD 63.80 per day |
| Five-day child | USD 289 | USD 53.80 per day |
| Seven-day adult | USD 369 | USD 49.85 per day |
| Seven-day child | USD 324 | USD 42.71 per day |
The premium venues are fantastic, and you might have a tough time choosing one.
The premium attractions usually come with a high-ticket price, like the dolphin encounter at Sea Life Park, a USD 188 value. So, the Go City card is a great value when you factor in the savings.
Without the pass, you may not consider paying these prices. However, the card gives you options to do things you might not do otherwise. Here are the premium attractions and their value:
Moana Splash Luau at Sea Life Park (valued at USD 165). A great way to immerse yourself in Hawaiian Culture without traveling too far from downtown Honolulu.
The pass includes free admission, and each guest will receive a deluxe complimentary lei upon entry. With cultural activities before the luau, expect this activity to run five hours.
Waikiki Turtle Canyon Cruise and Snorkeling (value USD 141). If you want to view turtles in Oahu, this tour allows you to view them in their natural habitat. In 2-1/2 hours, you'll snorkel in the waters off Waikiki in a place called Turtle Canyon.
Pick your premium attraction carefully. The selection of attractions varies, but there is something for everyone. The non-premium selection is equally impressive.
Dolphin Aloha and Hawaiian Reef Encounter at Sea Life Park Hawaii ( valued at USD 188). This excursion might be a favorite amongst families. The tour features two different activities.
The Reef Encounter allows you to swim in a small reefed pool with tropical fish and small stingrays. It's a good way to feel comfortable with the underwater world.
Choosing this premium attraction gives you maximum savings.
Oahu Hidden Gems, Byodo-In Temple, and Turtle Spotting (value USD 154). If you're looking for the ultimate Oahu road trip, this one has you covered.
You'll enjoy amazing views from Makapu'u Point and Diamond Head, and journey onto Byodo-In Temple, a hidden gem in Oahu.
Located under the beautiful Ko'olau Mountains, the tranquil setting provides a bit of Zen to your day. Here, you can ring the sacred bell, meditate, and feed hungry Koi fish in the reflecting pond.
Private Group Surf Lesson (value USD 138). Operated by Sea & Board Sports Hawaii, cardholders who choose this attraction need to gather at Haleiwa for their surf lesson.
Since the North Shore is known for its waves, you'll experience the real thing. Your lesson includes the use of a Rashguard top, ST onboard rental, and an experienced instructor.
For an additional cost, guests can opt to have a private lesson. While surfing may look easy, learning the techniques is a humbling experience.
Stand-Up Paddleboard and Turtle Tour (valued at USD 130). Instead of learning stand-up paddleboarding on the ocean, you'll enjoy the calmer waters of the Anahulu River on the North Shore of Oahu.
Tours are available in the morning, at lunchtime, and around sunset. Since sea turtles frequent this waterway, there's a chance to spot flippered friends during the tour.
North Shore Dole pineapple Farm Tour (value USD 165). This fantastic tour is more than a farm tour, it's a full-day tour of the North Shore with stops in the historic town of Haleiwa and the old Waialua Sugar Mill.
Along the way, you'll have the opportunity to see Hawaiian Green Sea Turtles sunning themselves on Laniakea Beach.
At the Dole Plantation, delve into what it takes to grow pineapples and other tropical fruits in Oahu. This tour is a great option if you didn't get a rental car.
Makani Catamaran Sunset Cruise (value USD 138). Enjoy the views of Diamond Head and Waikiki on a sunset cruise. This two-hour excursion includes drinks, and a chance to see dolphins, turtles, and whales (in the winter months).
Our Go City Oahu Itinerary
The following is a run-down on what we did with our passes and how much money we saved.
We arrived in Honolulu by cruise ship at 8 am Monday and couldn't check into our hotel until 3 pm, so this is how our itinerary went.
We had a rental car for the entire five days on the island. While most things are accessible in the Waikiki area, and some tours provide transportation, having a vehicle reduces travel time.
Monday
No visit to Oahu is complete without a visit to Pearl Harbor. Since we arrived by cruise ship and were so close to Pearl Harbor, it made sense to stop there before checking into our hotel.
Even if you've been to Pearl Harbor before, it's a place you see again.
Pro tip: get your complimentary tickets to the USS Arizona first because the wait can sometimes be a few hours. You can plan to see the other attractions around your scheduled time.
USS Bowfin Submarine – USD 22
USS Battleship Missouri – USD 35
Pacific Aviation Museum – USD 26
USS Arizona narrated tour – USD 8
Total: USD 91
While the submarine museum was also included in our pass, it was closed during our visit for renovation.
Tuesday
Iolani Palace – USD 27 (requires a reservation)
Byodo-In Temple – USD 5
Polynesian Cultural Center Luau and dinner show – USD 128
Total: USD 160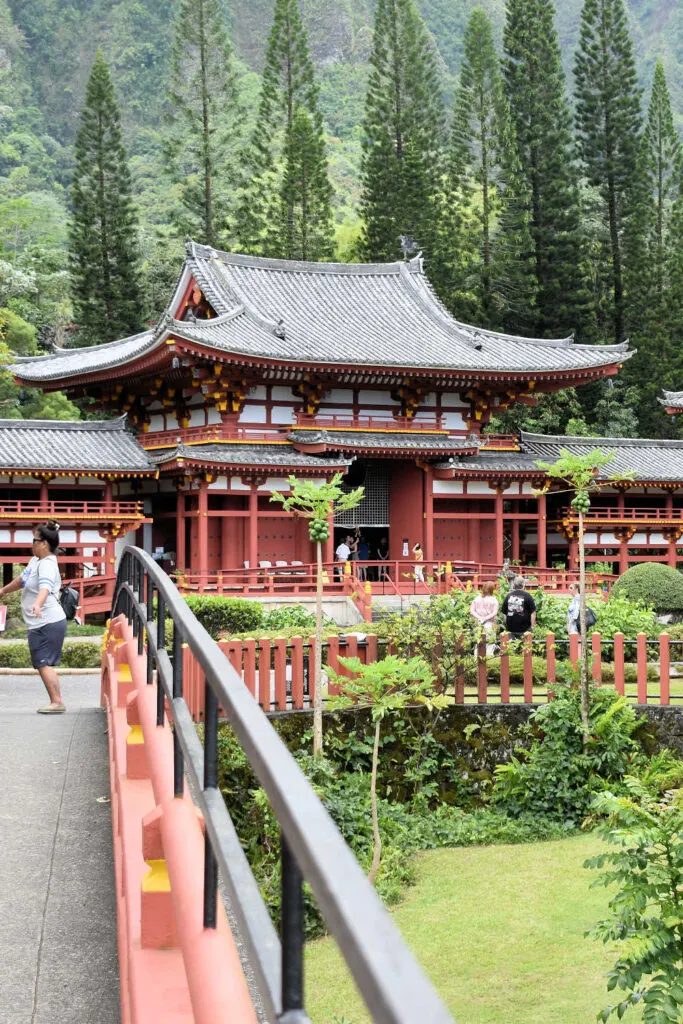 While we visited the Byodo-In Temple with our pass, it's no longer included. However, with minimal admission of under USD 10, it's a must-see on Oahu.
The Polynesian Cultural Center Luau is not a premium attraction anymore, but you have access to the center as a regular attraction.
Your ticket is also good for three consecutive days. So, if you feel you didn't have time to see all the Polynesians Islands, you can return within three days for complimentary entry.
Wednesday
Diamond Head hike – USD 44
Makani Catamaran sail – USD 118 (requires a reservation)
Total: USD 162
Diamond Head State Monument has become extremely busy. The park has since implemented an online reservation system to do the Diamond Head trek.
Hikers can book one-hour time slots from 6 am, with the last entry at 4 pm. Since it's hot and the trail offers no shade, I recommend going as early as possible.
We climbed at 8 am and made the roundtrip hike in 70 minutes. Once booked, you must arrive within 30 minutes of your arrival time, or you could be denied entry.
Thursday
Kualoa Ranch Secret Beach – USD 55
Hanauma Bay snorkel – USD 22
Total: USD 78
Kualoa Ranch is a popular venue in Oahu. Some of its tours sell out regularly, so it's advisable to make a reservation for your selected excursion.
We enjoyed Kualoa ranch so much that we returned the next time we were on Oahu. The following time, we tried the Best of Kualoa Experience. This all-day package included three excursions and a buffet lunch. I highly recommend it!
While we paid USD 198 each for our Go Oahu passes, we saved a massive 60% or US 293 per person on admissions. That's an incredible USD 586 in savings!
While we could have done more, we were on our honeymoon after all and wanted our vacation to be leisurely.
Our Go City itinerary is a sampling of what you could do and see by the day. When planning to see your chosen Oahu attractions, pay attention to opening days and hours.
One of the things on my bucket list was to try stand-up paddle boarding. While the pass includes a three-hour rental, I chose to try it at the Secret Island Beach, part of Kualoa Ranch.
Kualoa Ranch provides kayaks, stand-up paddleboards, and many other water toys to use during your excursion. One bucket list item down and many more to go!
Do note that the Kualoa Ranch is a bustling place and offers a variety of fantastic tours. While you can book multiple excursions at the Kualoa Ranch, the card limits you to one trip per day.
Since the Ranch is a 45-minute drive from Waikiki, scheduling other tours around it was problematic. Plus, with so many great excursions, deciding which one to choose takes time.
While the Oahu pass worked great for us, it's not for everyone. It helped to have a car, so we could quickly get from one activity to another.
If you're a beach bum and want to relax by the ocean, this card isn't for you.
Maximizing Your Go City Oahu Pass
Remember, planning is key to maximizing your savings, so group your activities by area to reduce travel time. Also, look up to see when the events are available because some operate on certain days of the week.
Get up early to make the most of your pass. Remember the saying, "the early bird gets the worm," well, in this case, the early bird saves the most money.
Book a time slot where necessary. Don't be disappointed by showing up at an activity and finding out you need a reservation to participate.
If you're from another country and want to avoid incurring high cell phone charges, plan your itinerary at home and make your reservations using your hotel phone once you're in Oahu.
If you don't like to plan and follow a set schedule, purchasing the pass may not be the right choice.
Go City Oahu Regular Attractions
Regardless of which pass you purchase, you have access to many regular attractions with a value of up to USD 188. Sometimes these change yearly, so it's best to check the guide.
Since purchasing my pass, they added a Beer Lovers Tour, Shoreline Fishing on the North Shore, and Hawaiian Style E-bike Rentals.
With more than 40 attractions, picking which ones to do can be difficult. So, choose your premium one first and fill in your days with other tours.
Try to select ones in the same region so you aren't spending too much time between areas. Even if it rains, there are indoor activities too.
The best-valued regular attractions are the Circle Island Tour with Snorkeling (a USD 188.50 value), and the Makani Catamaran Sail (valued at USD 118).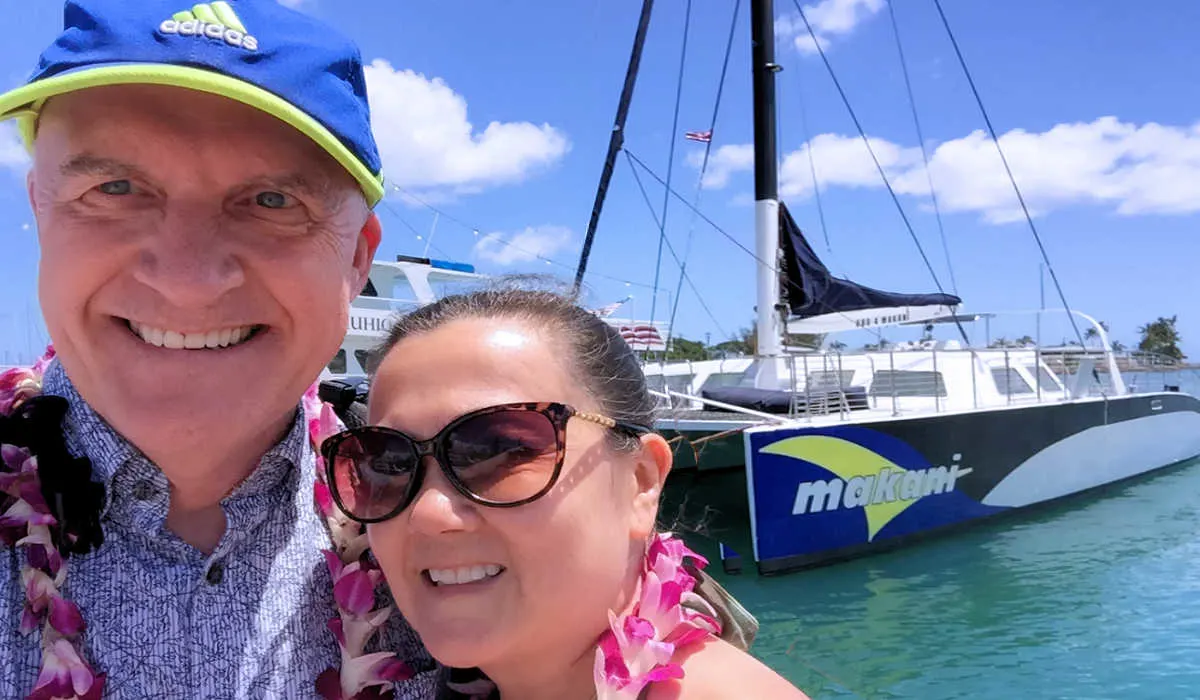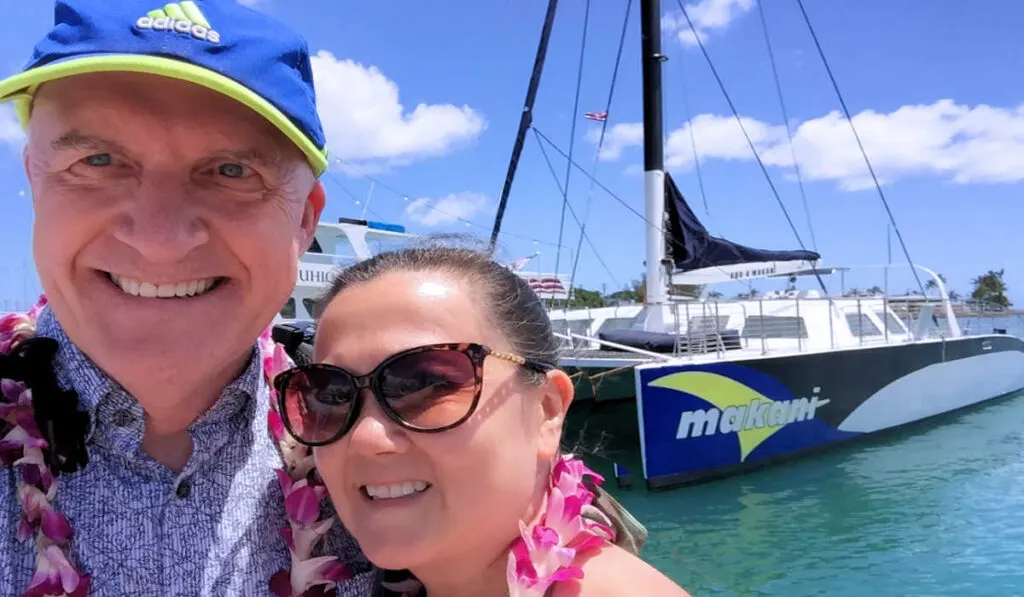 The following tours are valued at USD 20 or less, so they don't offer the best value. These are the Lyon Arboretum (USD 5), USS Arizona audio tour (USD 8), Queen Emma Summer Palace (USD 14), Honolulu Museum of Art USD 20, and the North Shore Soap Factory (USD 20).
Kualoa Ranch Tours are very popular in Oahu. While the pass doesn't include the UTV Raptor, Hollywood Movie Sites, or Jurassic Adventure Tour, it does include four others. These are all valued at USD 55.
They include the Secret Island Beach, Aloha Aina Tour (farm tour), Malama Experience, and Ocean Voyage Adventure.
Families might enjoy the Wet n' Wild Hawaii, Sea Life Park, and aerial challenge course at Coral Crater Adventure Park.
Adults might like the Battleship Missouri Memorial, Polynesian Cultural Center, or Hanauma Bay for its snorkeling. By the way, I visited all these places with my Go City Oahu pass.
For adventurous individuals, try your hand at stand-up paddleboarding, Diamond Head hike, or head out on the ocean with Makani Catamaran Sail.
What's great about the pass is that you might end up doing something you may not have considered. For me, stand-up paddleboarding was a first and something I can check off my bucket list.
Conclusion
In conclusion, is the Go City Oahu pass worth it? Our decision to buy was a good one.
We accomplished our goal of seeing as much of Oahu as possible while saving almost USD 600. However, is the pass right for you?
Make a sample itinerary of what you want to do and see. Then determine how much it would cost if you paid regular admission prices. Then, compare that to the cost of buying the pass for the days you desire.
Whether it's your first trip to Oahu or you've been multiple times, this tropical oasis is pure paradise.