There are many types of cruises, but in recent years one that is becoming more popular is the closed-loop cruise. One reason for this is simple; there are no passport requirements.
However, travelers do need appropriate government-issued documentation when they cruise. This particular type of itinerary begins and ends in the same U.S. port. and sails entirely within the Western Hemisphere.
They are considered round-trip cruises that start and end in U.S. ports.
Western Hemisphere Travel Initiative (WHTI)
The Western Hemisphere Travel Initiative (WHTI) is where the concept of a closed-loop cruise started. The WHTI is a result of the recommendations of the 9/11 Commission following the terrorist attacks in 2001.
The goal was to improve and strengthen border protection for the United States. However, an additional goal was to make the process of entering the U.S. more efficient and convenient.
Several parts of the initiative deal with citizens from Canada, Mexico, and Bermuda, in addition to the United States.
The WHTI introduced the concept of a 'closed-loop cruise' as a cruise that begins and ends in the same U.S. port. This type of sailing was granted special documentation requirements to simplify travel.
Specifically, on a closed-loop cruise, U.S. citizens were required to have only a birth certificate and a government-issued photo ID.
This was a significant difference as not all Americans want the hassle or expense of getting a passport. Being able to travel without a passport encourages international exploration.
As Canadians who love to travel, my wife Karen and I have had passports since we were young adults. Also, since Karen was born in Singapore to British parents (her Dad was in the British army), traveling is in her blood!
However, passports may be unnecessary for millions of Americans born and raised in states such as Florida, California, or Texas. They could drive to the nearest cruise port, take a closed-loop cruise, and see another part of the world.
The only restrictions are that the cruise ship must remain within the Western Hemisphere and return to the same cruise port they departed from.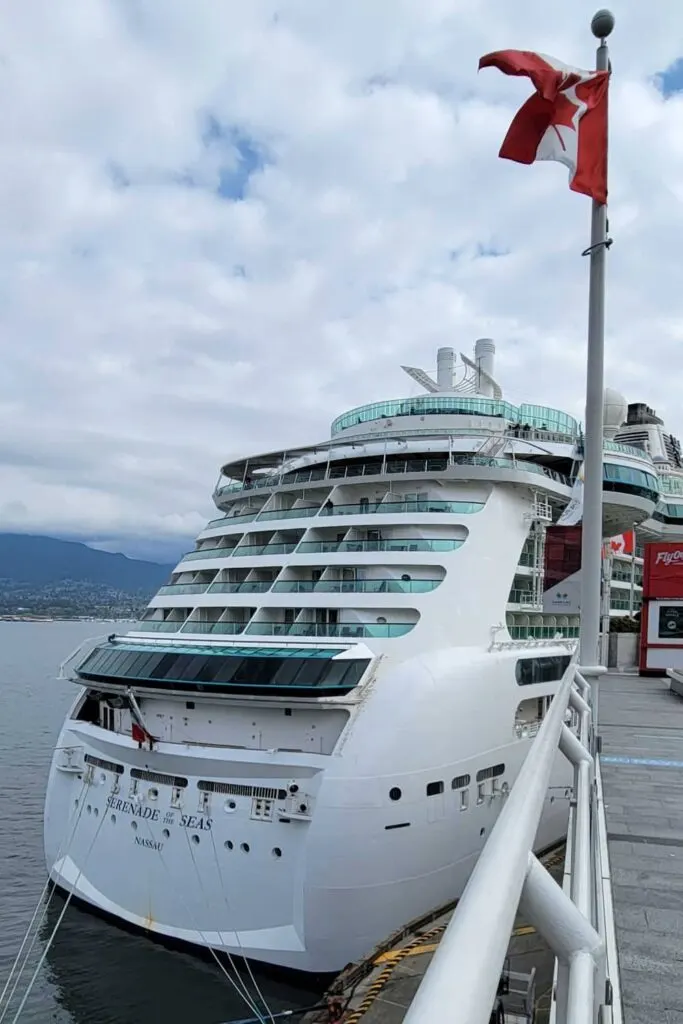 The Jones Act And the Passenger Vessel Services Act (PVSA)
The Jones Act and Passenger Vessel Services Act were established over 100 years ago in 1886. These two acts of maritime law restrict cruise ships that are NOT U.S.-built, owned, and documented.
A cruise company that does not register its ships in the U.S. must include an international port in its itinerary if it departs and returns from a U.S. port. A typical example of this is Alaska cruises that sail out of Seattle.
These Alaska cruises typically stop in Victoria, British Columbia, Canada, to comply with the Jones Act. If they don't, the cruise line will face USD 778 per passenger fines!
To have reduced regulations impacting their operations, virtually all cruise companies have their ships registered in tax havens such as the Bahamas.
As a company in a foreign country, this enables them to have a more cost-effective operation and offer lower prices to customers.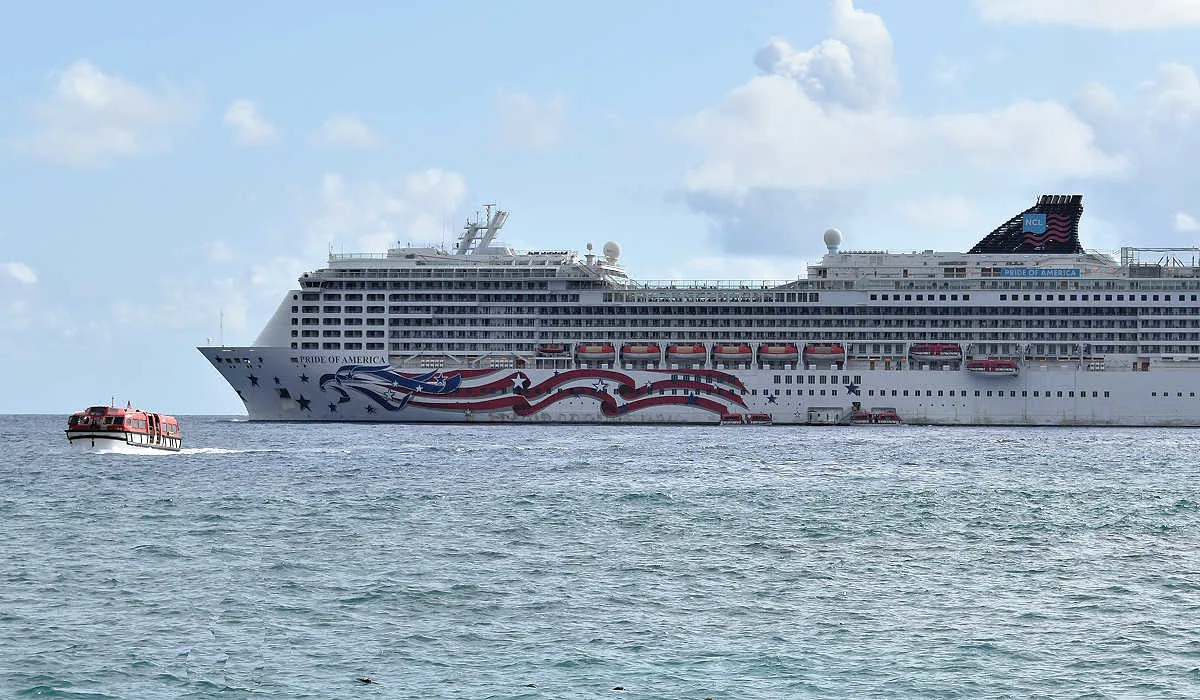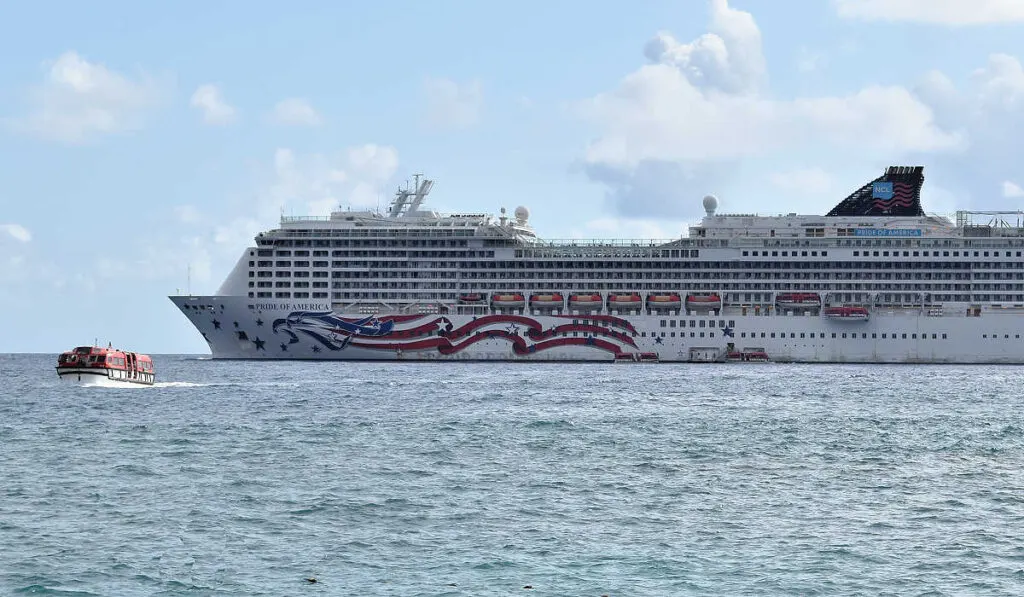 Norwegian's Pride of America is one cruise ship that maintains U.S. documentation and registration. This ship cruises exclusively around the Hawaiian Islands but is considered a U.S.-based cruise ship and not within the restrictions of the Jones Act.
Are U.S. Territories Eligible As U.S. Ports?
Yes, permanent residents or U.S. citizens residing in any U.S. Territories can sail in a closed-loop cruise from their ports of call.
This includes the following territories:
Guam
Puerto Rico
U.S. Virgin Islands
American Samoa
Swains Island
Commonwealth of the Northern Mariana Islands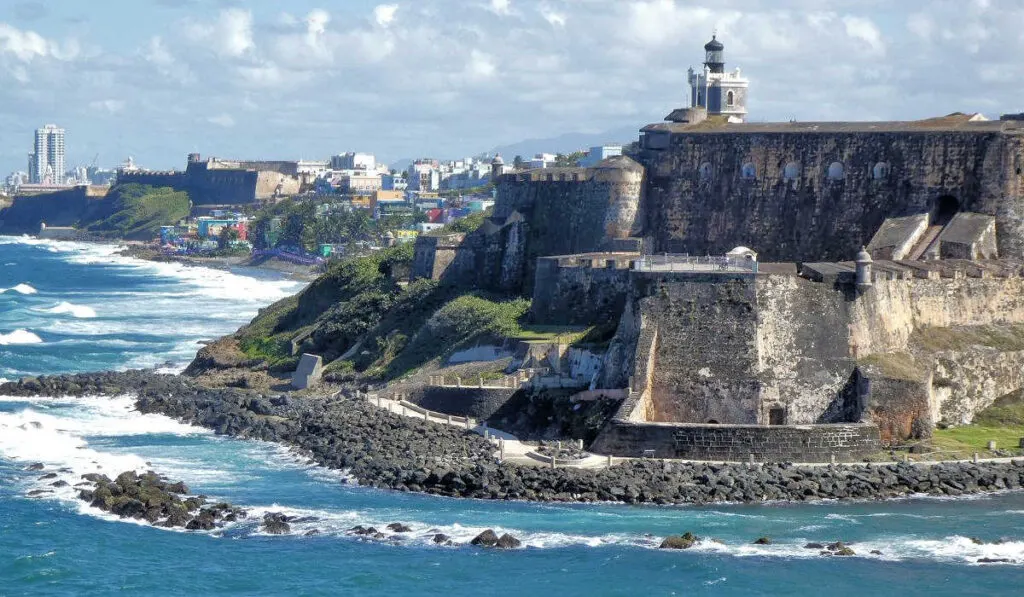 Old San Juan, Puerto Rico, is a popular embarkation port because it puts you further south in the Caribbean.
What Are the Benefits of a Closed-Loop Cruise?
There are many benefits to these cruises. Here are a few reasons you may want to book this type of cruise:
Begin and end at the same port.
Many options since they are the most popular type of cruise.
You can park close to the port and retrieve your vehicle at the same location.
Book round-trip flights.
Planning is simple.
Great for international travel.
You can use one word to describe these cruises – Simple! They are easy to travel to since you need just a round-trip flight.
If you live within driving distance of the cruise port, you can have your car waiting when you disembark. The majority of cruises from the U.S. are closed-loop.
It's easy to book multiple (back-to-back) cruises in regions like the Caribbean. Book a 2nd cruise with a different itinerary leaving from the same port.
Pre-Covid, we had booked three back-to-back cruises, all sailing from Fort Lauderdale and Miami. This enabled us to try different cruise lines and different ships but with a single flight from Vancouver to Florida.
Travel Documentation Requirements
Although a passport is not required, you should still plan on bringing other government-issued photo IDs and proof of citizenship.
Proof of citizenship can be one of the following:
Birth Certificate – original or copy is acceptable.
Consular Report of Birth Abroad.
Certificate of Naturalization.
A photo ID can be one of the following:
Green Card.
Enhanced Driver's License.
U.S. Passport Card.
Note the photo ID cards all use RFID (Radio Frequency Identification) technology to reduce time during screening or at checkpoints.
What Is An Enhanced Driver's License (EDL)?
An enhanced driver's license is a low-cost travel document that indicates both your identity and citizenship.
The application cost varies by state but is typically USD 40-60 in addition to the price of a primary driver's license.
However, only Michigan, Minnesota, New York, Vermont, and Washington currently issue Enhanced Driver's Licenses.
What Is A U.S. Passport Card?
A United States Passport Card is a low-cost, limited-use travel document produced by the Department of State. It is not accepted for international air travel.
At the time of this writing, the application fee is USD 30.
Where Can You Cruise From?
You can take a closed-loop cruise from any cruise port in the United States. Here are a few of the most popular U.S. cruise ports:
Boston
Fort Lauderdale
Los Angeles
Miami
New York City
San Diego
San Francisco
Seattle
What Countries Can You Visit?
Since these cruises stay within the Western Hemisphere, this provides a broad list of available countries.
The Western Hemisphere includes Northern America, Central America, South America, Polynesia, Greenland, Western Africa, and parts of Europe.
The following countries are in the Americas and lie entirely within the Western Hemisphere region:
Outside of the Americas, there are other countries within the boundaries of the Western Hemisphere. The following countries or territories are also within and available for cruising from a U.S. port.
Iceland
Portugal
Ireland
Spain
Scotland
Northern Ireland
However, most cruises that would be round-trip from a U.S. port to these destinations would not qualify as a closed loop. These cruises would likely include ports beyond the Western Hemisphere.
Popular Cruise Options
Here are a few cruises that qualify as closed-loop according to the WHTI guidelines.
Alaska Cruises
Cruising to Alaska is on the bucket list of many travelers. We love it so much that we cruised there twice last year!
Alaska cruises depart from Vancouver or Seattle, as well as San Francisco and Los Angeles. However, only Seattle and San Francisco qualify as closed-loop cruises within the WHTI guidelines.
San Francisco cruises are a minimum of 10 days due to the extra distance in sailing from California. Seattle cruises are typically seven days but can be up to 14 days in a close-loop format.
Due to the arctic climate, the Alaska cruise season is short and only from May to September. You can get the best price if you're willing to cruise on the fringe season in May or September.
Caribbean Cruise
The Caribbean is a perfect January cruise for anyone wanting to escape the winter cold. Most Caribbean itineraries sailing out of Florida and Texas are continuous loops because they depart from and return to the same port.
According to Marine Insight, the Port of Miami, Port Canaveral, and Port Everglades, all in Florida, are the Top Three Largest Cruise Ports in the World.
Mexican Riviera
For those U.S. citizens living on the west coast or in California, the Mexican Riviera is an excellent closed-loop cruise. Most cruises depart from Los Angeles, but some also depart from San Diego or San Francisco.
The most popular Mexican Riviera cruise ports include Cabo San Lucas, Mazatlan, and Puerto Vallarta on 7-day cruises. However, La Paz, Loreto, and Manzanillo are popular on longer cruises of 8-14 days.
The Mexican Riviera cruise season is year-round, with the winter months of December to April considered peak season.
New England
Travelers love New England because it experiences four seasons and is rich in history. This region is served primarily by American Cruise Lines (ACL), with smaller ships carrying less than 200 passengers.
Departure ports include Boston, Providence-Rhode Island, and Portland-Maine. Cruise length ranges from 6-11 nights with all destination ports within New England.
South Pacific/ Polynesia
Another exotic continuous loop cruise includes Hawaii and Polynesia. Just south of the Equator, Polynesia and year-round warm temperatures and gentle Pacific breezes.
The cruise departs and returns to Los Angeles, and typical itineraries are 28 to 32 days.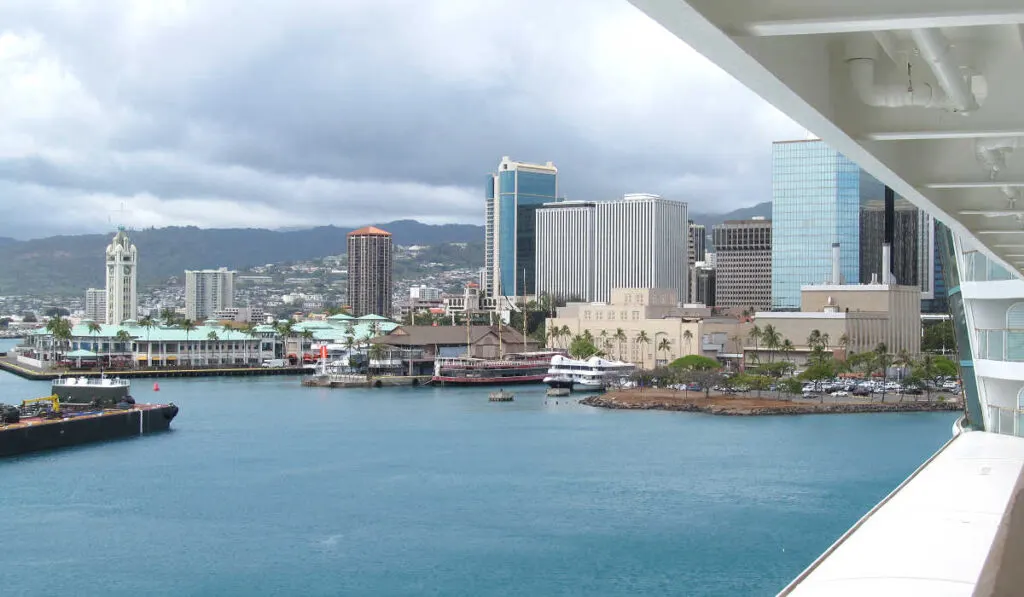 World Cruises
A world cruise is on the bucket list for many cruisers, but the cost can be prohibitive. Many world cruises start and end at the same U.S. port, such as Los Angeles, Miami, or Fort Lauderdale.
However, only partial world cruises can be considered "closed-loop." This is due to the restriction that the itinerary must be exclusively in the Western Hemisphere.
This partial world cruise shown above is a 74-night cruise leaving Fort Lauderdale and includes all of South America and the Antarctic. This itinerary is a closed-loop cruise because it remains in the Western Hemisphere and starts and ends from a U.S. port.
As a closed-loop cruise, you would not need a passport according to WHTI requirements. However, you would benefit by having a passport in case some countries require one.
Regardless, this shows the rich itineraries possible in a closed-loop cruise. There are many exciting cruises available that can be considered a closed loop.
What Cruise Lines Offer Closed Loop Cruises
All major cruise lines that sail from U.S. ports of call offer these types of cruises. Here's a short list of cruises lines you can consider:
Norwegian Cruise Line
Carnival Cruise Lines
Royal Caribbean
Princess Cruises
Celebrity Cruises
Holland America
Disney Cruises
MSC Cruises
Luxury and premium cruise lines such as Silversea, Oceania, Cunard, or Regent Seven Seas also offer closed-loop cruises. However, their fleet of ships is usually limited, with fewer options for itineraries.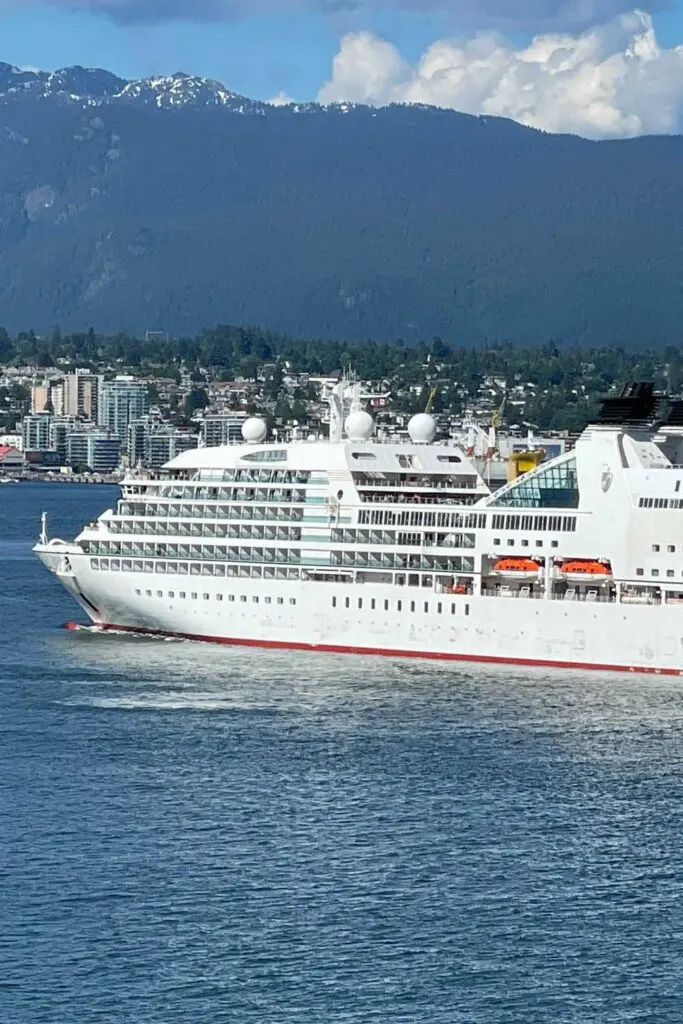 How To Book Your Cruise
You can book the same as you book any other cruise. Book through your local travel agent if you want to let a professional handle all the details. Just let them know you want a 'Closed-Loop Cruise,' and they will find what you need.
Travel agents can book your transfers, excursions, flights, and more. The cost may be slightly higher than booking yourself, but you'll feel less stressed by leaving it to the experts.
One of our favorite sites for booking online is VacationsToGo. They claim to be the World's Largest Cruise Agency, but I shop there for the prices!
When booking through their site, select a region within the Western Hemisphere and check the box for "Return to Same Port." Also, if you have a cruise port near you, select that as your departure port to focus your search.
Other popular online sites include Expedia.com, CruiseCritic.com, iCruise.com, and many others. You can also book through the cruise lines' site, but they frequently have higher prices.
Final Thoughts
In my view, the worst day cruising is still better than the best day "back in the office!" However, we are lifelong cruisers, and I may be biased.
Closed loop cruises are a specific category of cruise that makes it a bit easier to cruise. There are so many potential destinations that you could do 10 or 20 closed-loop cruises that were all different.
Consider Alaska, the Caribbean, Mexican Riviera, or even a partial world cruise. All of these can be compliant with WHTI's guidelines if booked correctly.
If you haven't cruised before, a closed-loop cruise is a great way to get started. I hope you'll eventually love cruising as much as we do!