Alaska has quickly become a preferred destination, and travelers flock there each summer to admire its beauty and uninterrupted vistas. First-time cruisers often ask, what is the best cruise line for Alaska?
There is no single correct answer here. The choice comes down to your expectations, travel partners, and the overall vibe preferred by a cruise line.
Some choose an itinerary for the destination, and the ship is merely the mode of transportation. Others want a mega ship's conveniences with all its resort-like attractions to keep the family entertained.
Nevertheless, some factors influencing your decision could include ship size, embarkation port, and the ability to add on a land tour.
Ship Size
Initially, smaller and older ships sailed to Alaska, while the newer ships cruised the Caribbean. However, as Alaska rises in popularity, cruise lines are beginning to add larger vessels.
For instance, the 5,000-passenger Ovation of the Seas began sailing to Alaska in 2019. But is a larger ship better?
Norwegian Cruise Line docks its mega-ship, The Bliss, in Ward Cove, outside of Ketchikan. So, if you want to explore this port, you'll have a 7-mile journey to get to town.
In general, some areas like Tracy Arm Fjord can only accommodate smaller vessels. So, if you choose to sail a mega-ship, chances are, you'll be navigating a less popular itinerary or not sailing a fjord or glacier-filled bay.
When it comes to Alaska, I'm a fan of small to mid-sized vessels because a small ship can navigate in areas where larger ones can't go. I have cruised to Alaska six times and sailed on ships with 1,400 to 2,300 passengers.
While vessels carrying fewer passengers might have sparse activities and fewer entertainment choices, they win in the itinerary department. You might want to forego the larger one when selecting the best Alaskan cruise.
However, a mega-ship might be the best choice if you're cruising to Alaska with a family. There's no room for boredom on these cruising giants with climbing walls, race car tracks, laser tag, and much more.
It's important to know that the mega-ships sail from Seattle. The Vancouver cruise port has difficulty accommodating large vessels as they can't clear the Lionsgate Bridge.
Embarkation Port
For some, the best Alaska cruise line comes down to a preferred embarkation port. Alaska itineraries are available from Vancouver, Seattle, and San Francisco. Most of the San Francisco routes are a 10-day round trip.
Norwegian, Holland America, Carnival, Princess, Celebrity, Oceania, and Royal Caribbean are the regular cruise lines that sail from Seattle. Most of these Alaska cruises are seven days and offer a roundtrip itinerary.
However, there are also 9-, 10- and 11-day itineraries. Although there are some advertised 5-day cruises to Alaska, they stop in one port, Ketchikan.
Princess, Holland America, Celebrity, Royal Caribbean, Norwegian, Regent, Disney, Cunard, Viking, Silversea, Windstar, and Seabourn, have ships sailing from the Vancouver cruise port.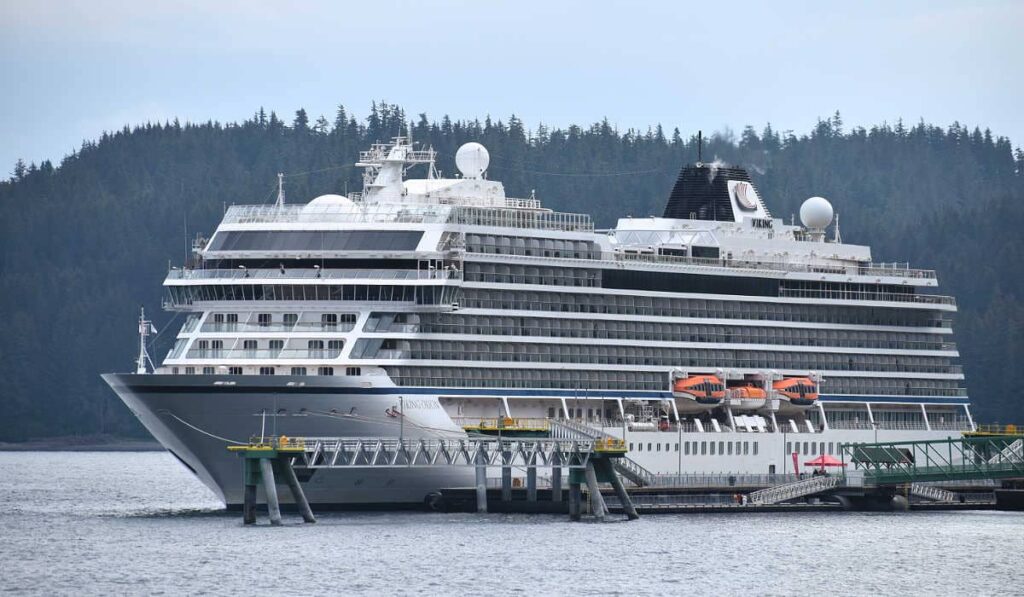 The significant difference between Vancouver embarkations is that some cruises to Alaska sail a one-way itinerary.
Should you reside in Vancouver, Seattle, or California, choosing a company that sails from your local port makes sense.
Best Alaska Cruise And Land Tours
If you select a cruise and land tour, these combine a 7-day cruise with a stay in Denali National Park. Until recently, these 9- to 17-day cruise and land tour packages ended in either Anchorage or Fairbanks.
Should you choose the reverse itinerary, you would start there and end in Vancouver.
In 2019, Princess Cruises celebrated 50 years of sailings to Alaska. Another Alaska top pick is Holland America, whose relationship with Alaska spans 75 years.
So, when choosing a cruise and land tour, top marks go to Princess and Holland America Line, who know the destination better than anyone else.
With long connections comes the perks of cruising premier itineraries such as the UNESCO gem Glacier Bay National Park. So, Princess or Holland are the logical choices.
Princess Cruises has the most wilderness lodges. These are Denali Princess Wilderness Lodge, Kenai Princess Wilderness Lodge, Mt. McKinley Princess Wilderness Lodge, and Copper River Princess Wilderness Lodge.
Also, Princess offers a "direct-to-the-wilderness" rail service. Consequently, passengers can step off their cruise ship and board a luxury train coach to transport them to a wilderness lodge the same day.
The train allows passengers to continually enjoy the spectacular scenery without the hassle of traveling to an airport.
Alternatively, Holland America offers an exclusive vacation that combines a cruise and land tour, which continues into the Canadian Yukon.
Following the gold rush pioneers' route, the journey includes Dawson City and Whitehorse before returning to Vancouver.
In 2021, Holland America introduced a cruise and land tour from Seattle, Washington. These 10 to 13-day itineraries are roundtrip cruises, with the shorter cruises visiting Denali and the latter including the Yukon.
Interestingly, while these cruises start and finish in Seattle, booked passengers travel by motorcoach to Vancouver, Canada, where they embark on their ship.
Best Alaskan Cruise For Teenagers
While you might be heading to Alaska for its incredible scenery and jaw-dropping glaciers, your teenagers might expect something different. To keep them entertained, select a vessel with lots of onboard amenities.
Indoor pools and ping-pong tables might not cut it. Instead, plan to book with Norwegian or Royal Caribbean. Their meg-ships, the Bliss, Encore, Ovation of the Seas, and Quantum of the Seas, provide the best activities for teens.
Both the Bliss and Encore are Breakaway-Plus class vessels. You'll forget you're cruising with teenagers with laser tag, video arcade, Aqua Racer, Ocean Loops water slide, and a Race Car Track to keep them busy.
Royal Caribbean's mega-ship has just as many bells and whistles. Sea days have become a lot more fun with a climbing wall, bumper cars, video arcade, iFly, North Star, and Flow Rider.
On land, the fun continues with a ZipRider shore excursion in Icy Strait Point, dog sledding in Juneau, or a canoe adventure to Mendenhall Glacier. You're only limited by what you're prepared to spend.
Best Alaska Cruise For Kids
If you're cruising with small children, you can't beat the experience on the Disney Wonder. While Disneyland is known as the "happiest place on earth," maybe their ships are the "happiest place on the water?"
When cruising from the Vancouver cruise port, your 7-day family cruise sails the inside passage, which minimizes the risk of rough seas. Also, your cruise includes visits from the Disney characters themselves.
If your children love Disney and want to meet their favorite characters, the wait is much shorter than at the theme park itself. Plus, you'll get to see them in their Alaskan outfits.
Disney Cruise Line's kids' club, Oceaneer Club, is fantastic and provides babysitting when needed.
From dining to theater shows, the theme is Disney-based and fun for adults and kids. The Wonder features adult-only areas if you want time without the little ones.
The Ovation of the Seas, Norwegian Bliss, and Encore are recommended if your kids aren't into Disney.
Best Budget-Friendly Cruises
If you're a first-time cruiser to Alaska, you might get sticker shock when shopping for a cruise. Not only are the cruises more expensive than in other areas, but the shore excursions also come at a high cost.
To save money for those costly port tours, sail in the shoulder season and pick an older vessel. April/May and September/October offer lower prices, but you'll also experience colder weather.
The Grand Princess, Norwegian Jewel, Norwegian Spirit, Carnival Spirit, and Holland's Volendam offer lower pricing.
While you'll cruise on an older vessel, the views of Hubbard Glacier and Glacier Bay National Park will remain the same.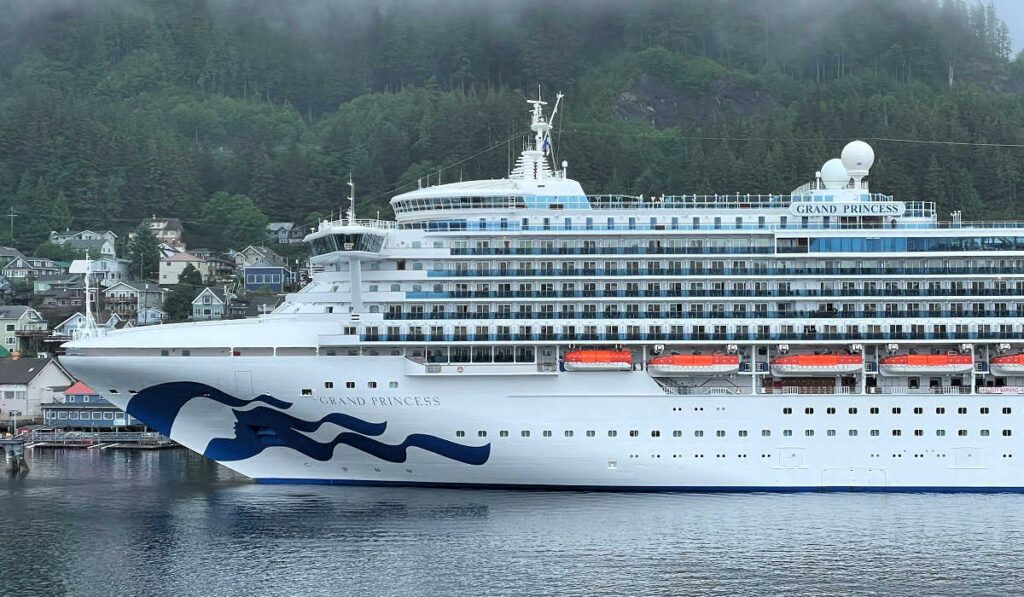 Carnival Cruise Line's Miracle gives the option to sail roundtrip from California. While these itineraries are a bit longer at ten days, you'll cruise Alaska without needing an airline ticket.
Best Alaska Itineraries
When comparing an itinerary of Hubbard Glacier to Glacier Bay National Park, it's no secret that most prefer the latter. If you plan to visit Alaska once and want to see Glacier Bay, choose a cruise line that sails there.
Princess Cruises, Holland America, and Norwegian cruise to the UNESCO park (Glacier Bay). Their guests can choose to embark in either Seattle or Vancouver, Canada. Cunard also includes the national park but cruises from Vancouver.
From Vancouver, you can also choose to cruise return or one way. These 7-day cruises end in Whittier or Seward, not far from Anchorage.
The Norwegian Jewel, Majestic Princess, Grand Princess, Sapphire Princess, Holland Nieuw Amsterdam, and Holland Noordam provide one-way sailings.
These itineraries include Glacier Bay and one other glacier or fjord. So, you can see either Hubbard Glacier or College Fjord too.
So, should you have the time, consider a back-to-back cruise of fourteen days. This itinerary includes Glacier Bay National Park twice, College Fjord, and Hubbard Glacier. I have done the 14-day back-to-back with Princess, and it's genuinely fantastic.
Even after all those glacier sightings, I don't think I'll ever get tired of viewing Alaska's spectacular scenery. If you're looking for the ultimate Alaska glacier viewing experience, consider the 14-day round trip.
Cunard, unknown to many cruisers, offers longer itineraries to both Hubbard and Glacier Bay. Their 10 to 11-day itineraries have more port days and don't repeat a single stop.
Be sure to compare port times. Generally, cruises from Vancouver have longer days in port. Some Seattle itineraries only allow for half-days in Alaska towns.
Best Traditional Cruises
Princess, Holland America, and Celebrity Cruises provide what you expect of Alaska, excellent service, amenities, and itineraries.
Their cruises focus on the destination with onboard naturalists, the "best of Alaska" food choices, and talks on ports, wildlife, and scenery.
While Princess might be considered more family-friendly, the others are more adult-focused choices. All lines have fewer children as families lean towards mega-ships with endless onboard activities.
Best Ultra-Luxury
You can't beat the six-star rating on the Seabourn Odyssey for a luxury cruise to Alaska. The all-suite vessel provides luxury accommodations with marble bathrooms, double vanities, and luxury linens.
The all-inclusive cruises mean there are no gratuities, you receive complimentary wine and alcohol, and unlimited WiFi.
Stateroom mini-bars are always stocked, and guests can eat at all restaurants without an additional fee.
With almost a one-to-one staff-to-passenger ratio, guests can get what they need whenever they require it.
Best Extended Alaska Cruises
Most Alaska itineraries sail for seven days, either round trip or one-way. Traditionally, if you wanted to vacation longer, you could choose a cruise and land tour or book a back-to-back of two 7-day cruises. Although, back-to-back cruises repeat the same ports.
However, some lines offer up to 15-day routes with unique ports and more glacier sightings. Cunard has itineraries for up to 12 days, and most include two glacier viewing days.
However, their June 8-20, 2023 cruise goes to Hubbard Glacier, Glacier Bay, and Tracy Am Fjord.
Seabourn has many 14-day itineraries and one 15-day cruise. Their port-intensive cruise features some unique ports of call.
So, if you prefer to get off the beaten path, you can explore Inian Islands, Wrangell, Haines, Prince Rupert, and Alert Bay, Canada.
The Seabourn Odyssey also includes cruising in Misty Fjords National Monument.
Best Expedition Cruises
If you prefer a tiny ship or expedition-style cruise and have an unlimited budget, consider booking with Uncruise or National Geographic.
Uncruise adventures aren't about seeing Alaska from the ship but immersing yourself in the experience. So, guests take to the waters in kayaks and explore the land on day hikes.
Using a zodiac, you feel the waterfall's mist, see harbor seals up close, and admire the towering ice of a glacier's terminus. If you're daring enough, complete your trip with a polar bear plunge.
National Geographic expedition cruises accommodate up to 100 guests on voyages from 6 to 15 days. Like Uncruise, their vessels carry kayaks and zodiacs, allowing guests to get closer to the action.
While National Geographic cruises to Glacier Bay, their itineraries are fluid. So, they can adapt their days to whatever arises at the moment.
Final Thoughts
There are many choices when selecting the best cruise line and vessel for Alaska. Prioritize your list and decide what's most important. Glacier sightings, ports of call, family-friendly, or maybe the budget?
With the ever-growing selection, the dilemma of choosing a line becomes more difficult. Read many Alaska cruise line reviews and compare Alaska cruise itineraries, including hours in port.
That way, you're sure to select the right cruise line for your family.
Happy travels ~ Karen