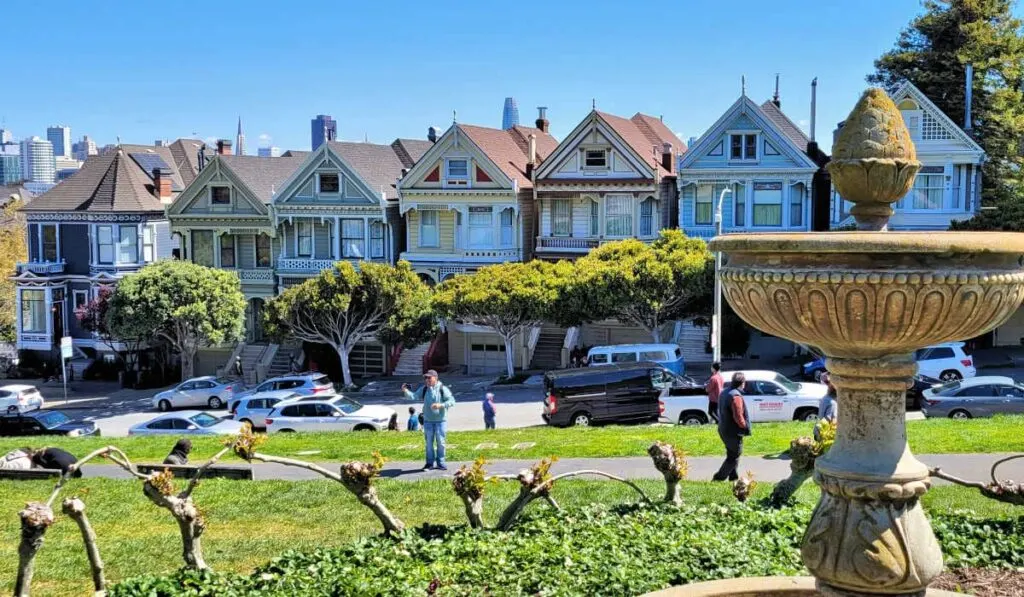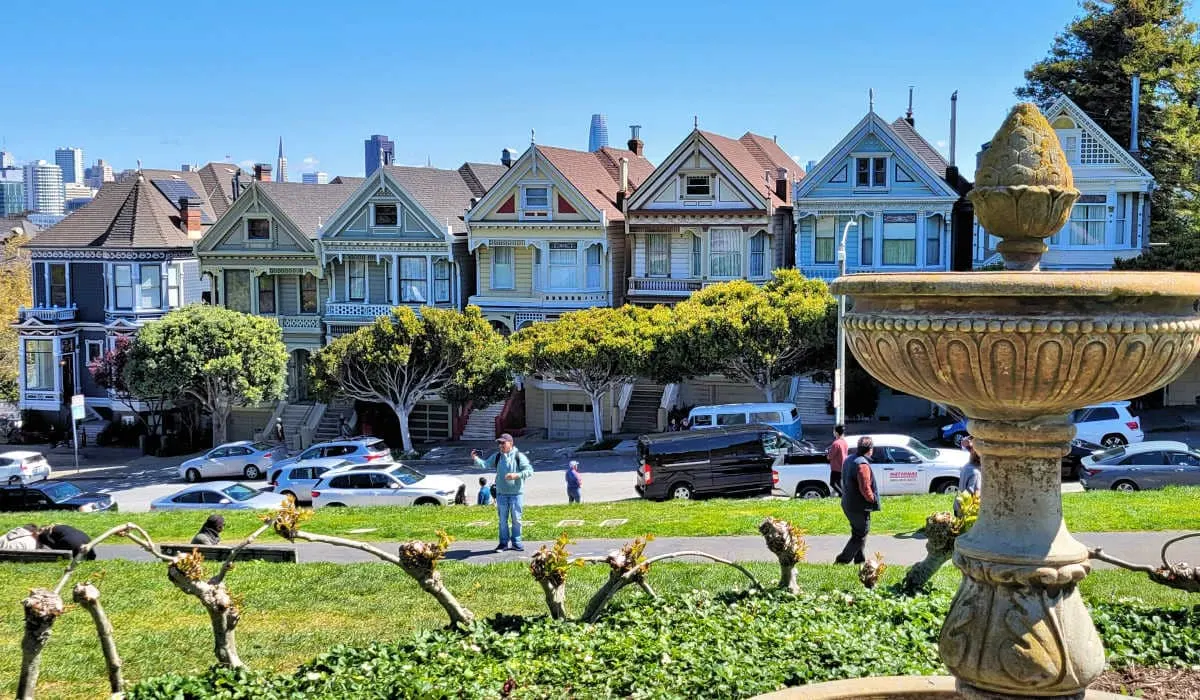 If you only have 3 days in San Francisco, you'll want to make the most of your time in this bustling city. With its diverse culture, stunning landmarks, and classic cable cars, San Francisco is a popular destination for travelers worldwide.
Located in the heart of Northern California, San Francisco's vibrant city exudes so much character. With the Golden Gate Bridge, world-famous Chinatown, and windy Lombard Street, what's not to love about this Californian city?
Beyond the famous downtown attractions, you can explore Sausalito in Marin County, hike in the Muir Woods National Monument, or take a ferry to Alcatraz Island.
How days do you need to explore San Francisco? You could easily spend a week exploring the city and not see it all. However, if you're traveling to San Francisco for a cruise to Mexico, arriving a few days early allows you to see a fantastic west coast city.
Traveling to San Francisco last minute?
Top picks for a hotel stay:

Top tours and excursions:

Need a rental car?
In this article, we'll show you how to enjoy a long weekend and see the best places on your three days in San Francisco. Whether you're traveling solo, as a couple, or with kids in tow, you can adapt the itinerary to suit your needs.
Since San Francisco is located further north than warmer cities in southern California, you won't experience those hotter temperatures.
While the city attracts the bulk of the tourists in summer, spring and fall bring pleasant days and fewer crowds. In April, you can enjoy the explosion of color as cherry blossoms blooms.
In September, the landscape exudes shades of yellow, orange, and red as the leaves change colors. Here are the average temperatures and rainfall for each month.
| | | |
| --- | --- | --- |
| MONTH | HIGHS/LOWS | RAIN |
| JAN | 58F/47F | 3.5″ |
| FEB | 60F/48F | 3.9″ |
| MAR | 62F/51F | 2.7″ |
| APR | 62F/51F | 1.2″ |
| MAY | 67F/54F | 0.5″ |
| JUNE | 70F/56F | 0.16″ |
| JULY | 70F/57F | 0.02″ |
| AUG | 70F/57F | 0.02″ |
| SEPT | 72F/57F | 0.16″ |
| OCT | 70F/57F | 0.9″ |
| NOV | 62F/51F | 2.4″ |
| DEC | 58F/47F | 3.6″ |
If you're traveling in the off-season, bring layers as you can experience windy weather, making it seem much cooler.
Where To Stay In San Francisco
San Francisco is a very walkable city and has excellent transportation. Staying downtown allows you to access the main attractions.
The Chateau Tivoli offers a beautiful 19th-century mansion within a few blocks of the Painted Ladies. With nine lavish rooms and suites, you can't go wrong with the location of this stunning bed and breakfast.
Nob Hill is the hub for all hotel chains. You can beat the location of the Fairmont San Francisco, known for their outstanding service or Ritz-Charlton San Francisco.
If you prefer to stay near Fisherman's Wharf, you'll benefit from complimentary breakfast and a more budget-friendly Riu Plaza Fisherman's Wharf.
Getting Around San Francisco
If you're driving to San Francisco for a long weekend, you'll have access to a vehicle but expect to pay to park wherever you go.
If you're flying into San Francisco International Airport, you can forego a car rental as the California city boasts various public transportation options. With streetcars, cable cars, taxis, rideshare, and even a bike share, you can get from one area to another with little effort.
Alternatively, San Francisco's bright yellow GoCars allow you to sightsee at your own pace. Following the car's GPS and listening to the commentary, you can learn about the city in your little yellow car.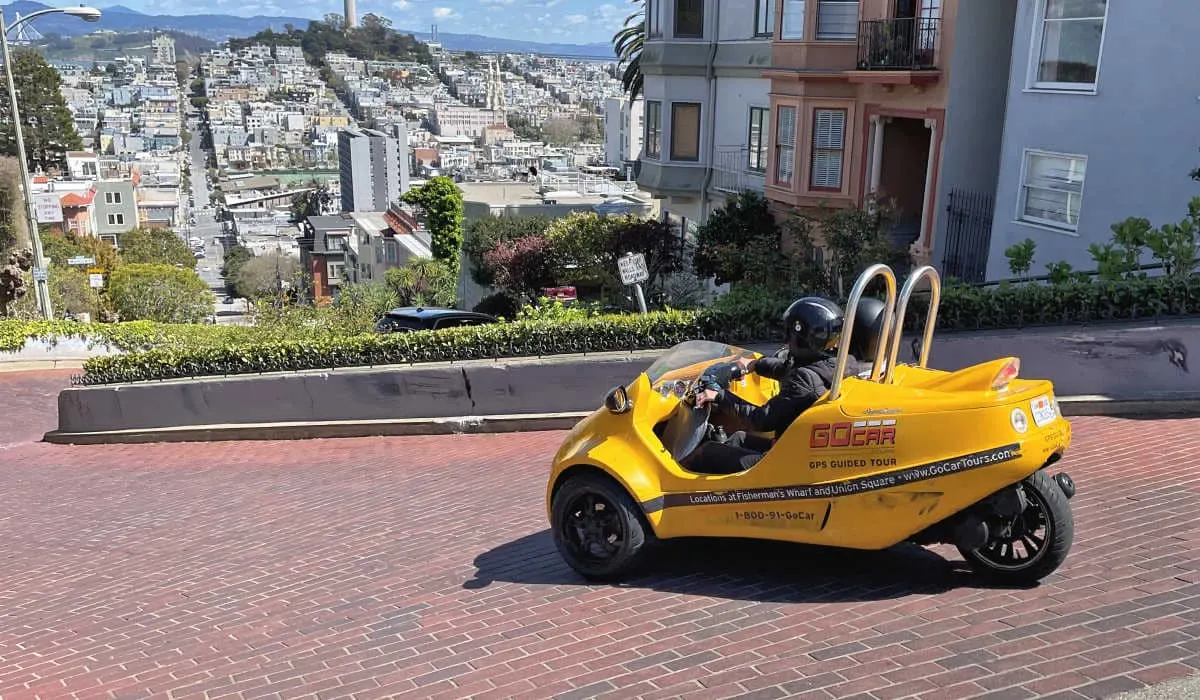 San Francisco is a great walkable city. However, it has many hills, with some more challenging than others. Once you've made to trek up to Lombard Street, you'll value transit over wearing out your runners.
San Francisco: Day One
Built in 1898, the Ferry Building in San Francisco was originally a transportation hub for train arrivals. Today, it has transformed into a bustling marketplace featuring fresh, artisanal food and unique shops.
Located at the end of Market Street on the Embarcadero, you can kick start your day with a cup of expertly roasted coffee from Blue Bottle Coffee.
Pair it with a bagel from Mariposa Baking Company to savor a taste of San Francisco's vibrant food scene. It's a great option for gluten-free food in The Bay area.
Alcatraz Island
No San Francisco 3-day itinerary would be complete without a trip to Alcatraz. Located on an island in San Francisco Bay, it takes a ferry ride to reach the former federal prison featured in the movie "Escape from Alcatraz."
You'll need to reserve tickets in advance as the tours always sell out. Before Alcatraz was a prison, it served as the first and largest fort on the Pacific Coast.
In the early 1900s, Fort Alcatraz evolved into a military prison. Eventually, it became a penitentiary, detaining high-profile inmates such as Al Capone (Scarface), "Machine Gun" Kelly, and Robert Stroud.
Arriving at the Rock, it's a sharp incline to reach the prison block. Along the way, you'll view the water tower, the morgue, Alcatraz gardens and see where the prison's workers lived.
The self-guided tour includes a headset with commentary provided in 11 languages. You'll tour the prison block, learn about its famous inmates, and discover the meaning of the term "the slammer."
The standard cells are intimate at 9 by 5 feet and 7 feet high. Believed to be escape-proof, they lacked privacy and came equipped with a basic bed, sink, and toilet.
After learning about the escape attempts, you'll end your tour in an exhibit about incarceration before reaching its fantastic gift shop.
It's eye-opening to learn that the United States has over 2 million prisoners, and its incarceration rate is up to seven times higher than in other Western countries.
If Alcatraz is on your US ultimate bucket list, expect to spend a few hours touring the island, including the boat ride to and from the Rock.
Pier 39
From Pier 39, walk northwesterly towards the Fisherman's Wharf area. En route, you'll pass the SS Jeremiah O'Brien, a Liberty ship and rare survivor from World War II.
Fisherman's Wharf is one of San Francisco's famous tourist sites. Here, you can browse more than one pier, which gets quite crowded on weekends. Even if you dislike crowds, it's a great place to feel the city's energy.
The Aquarium of the Bay, at the entrance to Pier 39, makes a great destination if you're traveling with children. Colorful sea lion statues outside the building invite visitors to take selfies.
Pier 39 offers a mix of souvenir shops, quirky stores, and eateries selling everything from fast food to the freshest seafood. It's America's version of the seaside pier in England, but lacking a beach.
Head to Chowders, Crab House at Pier 39, Pier Market Seafood, or Fog Harbor Fish House for seafood choices.
Check out the Alcatraz Gift Shop, Vanishing Inc. Magic Shop, and Lefty's Novelty Store for souvenir shopping. Don't we all know at least one lefty?
As you stroll the pier, be sure to visit the Magowan's Infinite Mirror Maze. It features an exhibit of colorful mirrors and arches, guaranteed to make you smile.
To reach the entrance, you'll ascend a set of piano stairs, which will enlighten the musically inclined.
A two-level carousel at the end of the pier provides an excellent stop for those with little ones.
Sea Lions
On the west side of Pier 39, the local sea lions entertain visitors with their noisy barks. Lazily lounging in the sunshine on the K-Dock, they have become a San Francisco novelty.
Living in harmony within a bustling city, the colony of sea lions has called Pier 39 their home since 1990. With an abundant food supply in nearby waters, their number rises and falls with the seasons.
Fisherman's Wharf
Continue walking west on Embarcadero, which turns into Jefferson Street. Here you'll enjoy another area of Fisherman's Wharf, although the attractions are spread along Jefferson's Street and Pier 45.
Here, the attractions are more diverse, with Madame Tussauds San Francisco, Ripley's Believe It or Not, and the Museum of 3D Illusions.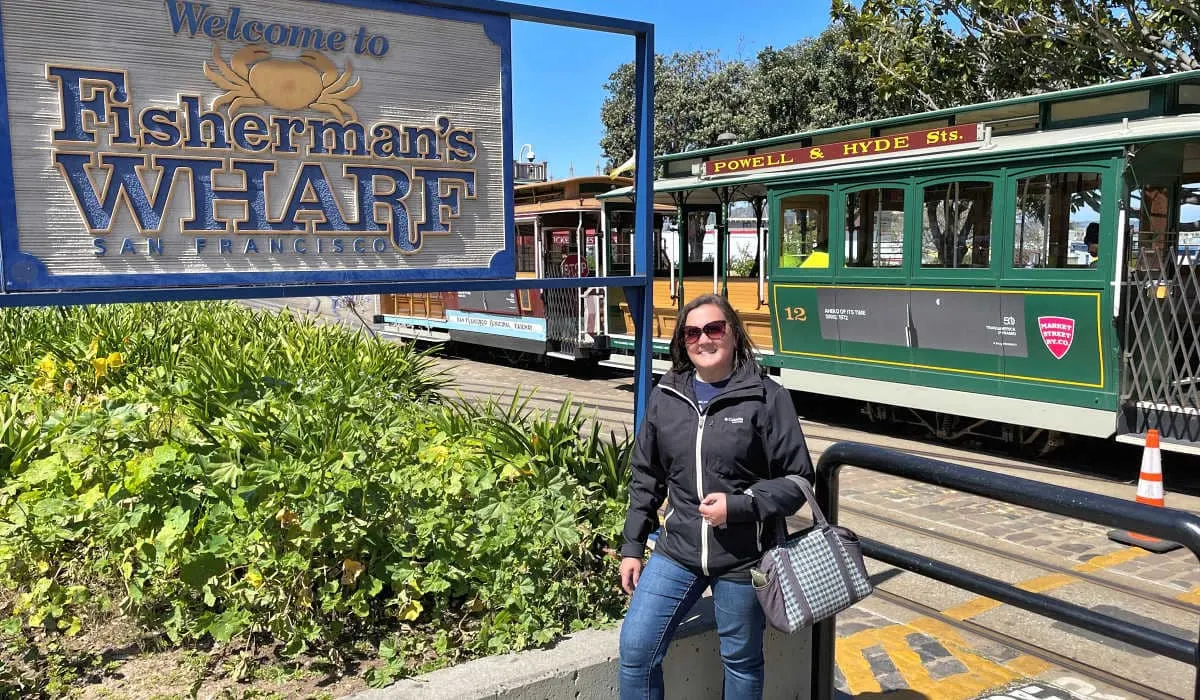 If you prefer to escape the crowds on the sidewalks, there are plenty of opportunities to take a harbor tour of San Francisco Bay.
Like Pier 39, this area has its share of seafood eateries, such as The Grotto, Scoma's, and Cioppinos.
If you prefer to see the city's sites by bus, you'll find the Big Bus Tours on the corner of Mason and Jefferson Streets.
For those into history, head to Hyde Street Pier to admire the views and see the vintage vessels. At the end of the pier, the 1891 Alma Scow schooner dominates the dock.
She shares the space with the 1886 Square-Rigger Balclutha, Eppleton Hall Paddlewheel Tugboat, and Eureka Steamboat.
Here, you'll also find the Musée Mécanique, an arcade with vintage and historical games. While you'll enjoy free admission, you might spend a few dollars playing games from your childhood.
Cable Car Turnaround – Powell and Hyde Streets
On the intersection of Beach and Hyde Streets, another popular San Francisco attraction gathers a crowd. The Powell and Hyde Cable Car Turnabout allow workers to manually rotate the cars before returning them to service.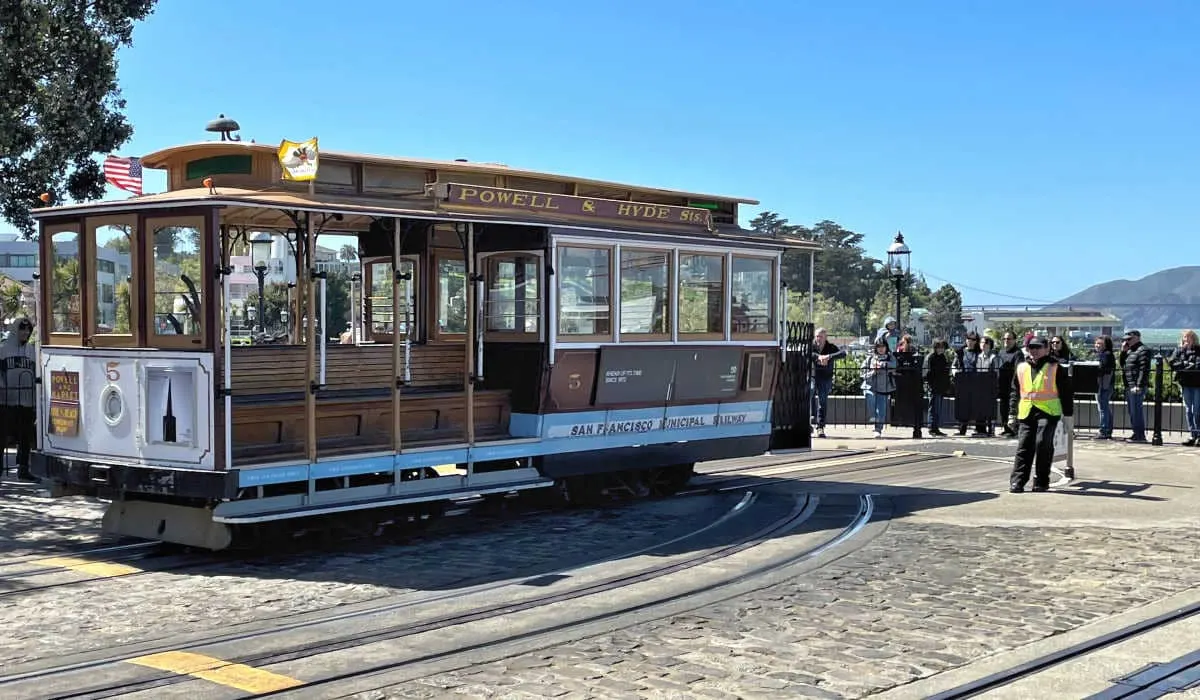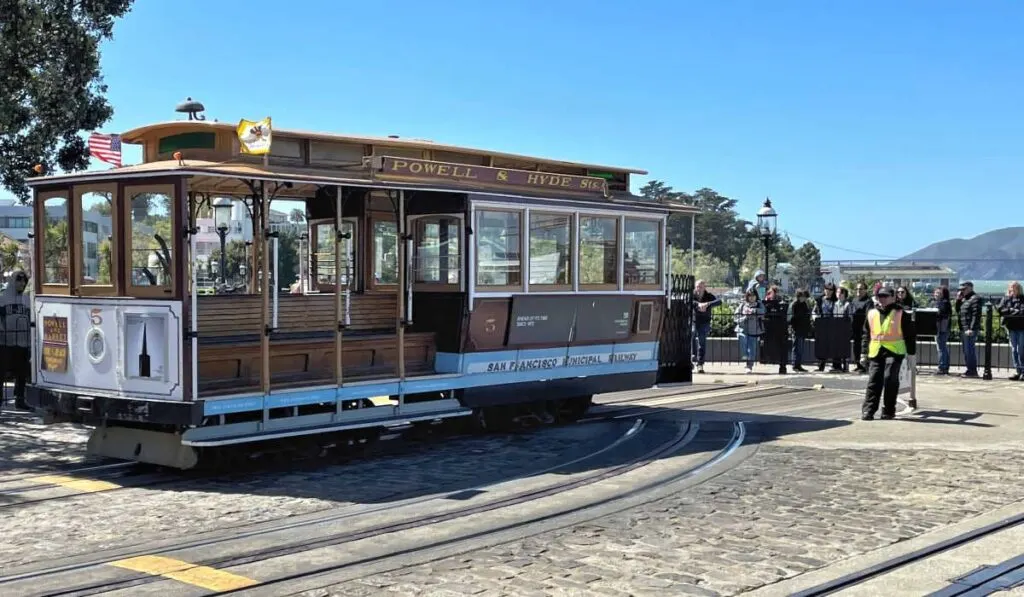 Most tourists gather here to purchase a USD 8 one-way ticket or USD 13 all-day pass to ride a cable car. Expect to wait 30 to 60 minutes to experience the iconic transportation, which has operated since 1888.
While San Francisco has replaced many of its cable cars with other means of transportation, visitors still prefer to ride the famous cable cars. Three routes still operate: the Powell-Mason Line, Powell-Hyde Line, and California Street Line.
Swan Oyster Depot
Complete your first day by feasting at the Swan Oyster Depot. Known for the freshest seafood, this hole-in-the-wall has gained its reputation by word of mouth.
While oysters are its specialty, you can't go wrong with smoked salmon, crab back, Sicilian Sashimi, or clam chowder. Expect long wait lines, and the establishment only takes cash.
San Francisco Night Tour
San Francisco's a city to enjoy by day and night. You have lots of options in the way of tours. To enjoy the skyline after dusk, consider a sunset or twilight cruise or a walking ghost tour.
When considering a night bay cruise, you can opt for a simple sightseeing excursion or a dinner cruise with a three-course meal.
Alternatively, the ghost-hunting tours explore haunted alleys and streets while learning the city's scariest tales with a travel guide.
San Francisco: Day Two
Begin your second day by exploring San Francisco's iconic landmark, the Golden Gate Bridge. There are several vantage points to admire the bridge.
However, if you cross the bridge and sit atop a double-decker bus, hold on to your hat, cell phone, or loose items, as those gusts can be intense.
North of the bridge, you'll want to visit early morning or late afternoon to avoid views directly into the sun. The first pull-off allows you to enjoy the vistas from the H. Dana Bowers Vista Point.
If you prefer to explore further, head to one of three batteries, Spencer, Yates, and Cavallo, for unique viewing opportunities.
The Bay Area Discovery Museum is a must-visit if you travel with children. Filled with interactive creative exhibits, it inspires kids to play and explore the play spaces.
Alternatively, the Presidio of San Francisco, south of the bridge, offers excellent vantage points any time of day.
While several batteries are on this side, the Fort Point National Historic Site will get you close and UNDER the bridge. Parking can be problematic during busy times. However, parking further away and trekking to the Fort is worthwhile.
Golden Gate Park
Further south, Golden Gate Park isn't near the famous bridge as you might think. However, the 1,000-acre park, reminiscent of New York's Central Park, offers green space, museums, and many lakes.
Depending on your interests, you can explore the California Academy of Sciences, de Young Museum or browse the Japanese Tea Garden.
The de Young Museum is a must-visit destination for art enthusiasts. Established in 1895, the museum boasts an extensive collection of art, textiles, and costumes from the Americas, the Pacific, and Africa.
The building is a stunning architectural masterpiece and a recognizable city skyline landmark. Remember to take in the breathtaking views of the surrounding area from the Hamon Observation Tower!
Alternatively, The California Academy of Sciences offers a one-of-a-kind experience that engages all your senses. Expect to spend two hours for a quick visit or three to four for a totally immersive experience.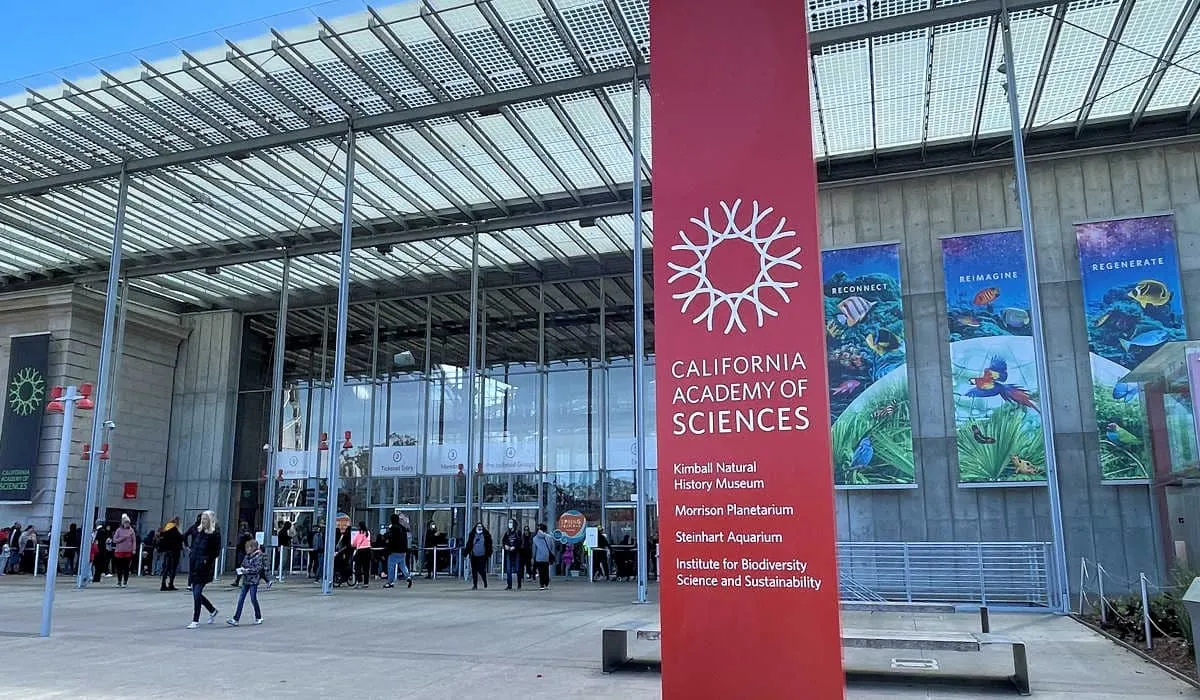 Its unique combination of an aquarium, planetarium, and rainforest makes it a living museum that offers something for everyone.
From the stunning underwater exhibits featuring sharks and stingrays to the lush greenery of the rainforest, you'll be transported to different worlds.
The planetarium show is a must-see, taking you on a journey to Mars and beyond. And remember to visit African Hall, where you can take a virtual safari and see some of the world's most fascinating animals up close.
Haight-Ashbury
Named for the cross streets of the same name, you could say Haight-Ashbury is an Austin Powers-inspired neighborhood.
Its eye-popping colors and eclectic vintage shops add to the ambiance of this vibrant San Francisco community.
For a quirky sight, check out the giant pair of legs in fishnets at Piedmont Boutique or head over to Love on Haight, where tie-dye is back in style.
The Haight-Ashbury neighborhood is known for its role in the counterculture movement of the 1960s. Visiting here transports you to the era of flower power, the summer of love, and psychedelic artwork.
Today, you can still experience the hippie vibe by exploring the vintage clothing boutiques, record shops, and bookstores on Upper Haight Street.
The area is also home to many well-preserved Victorian homes in bright colors, including the famous Grateful Dead House at 710 Ashbury Street.
Alamo Square
Heading east, you'll find that Alamo Square contrasts greatly with Haight-Ashbury. Sitting on a hill overlooking the city, most visit the four blocks of Alamo Square to see the "Painted Ladies."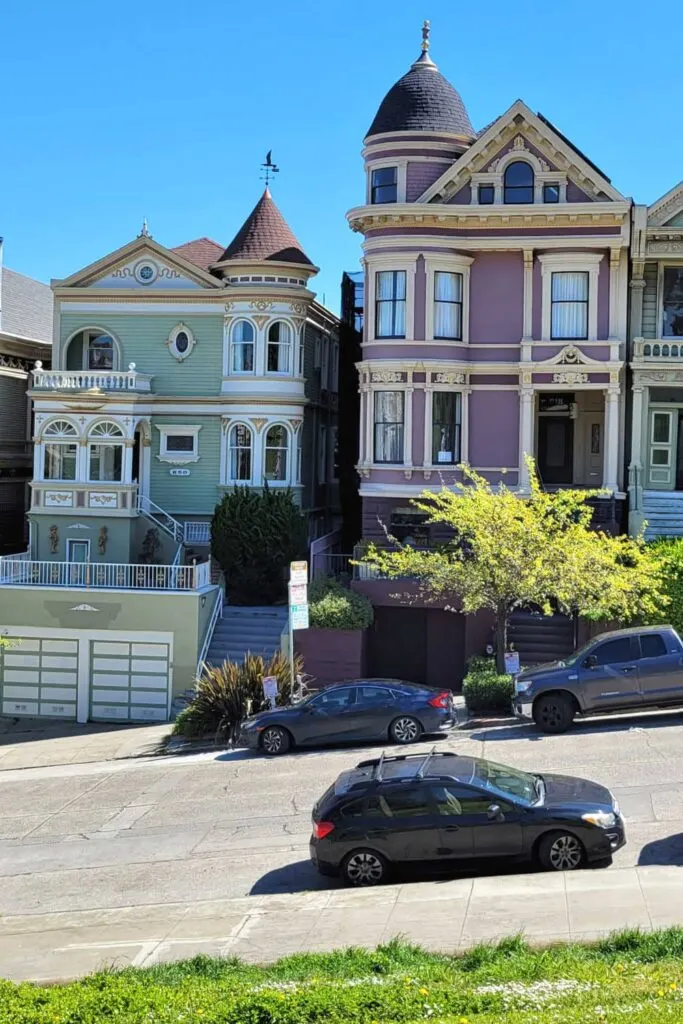 The picture-perfect Painted Ladies or Victorian mansions line the perimeter of Alamo Square Park on Steiner Street. It is one of the most photographed spots in San Francisco.
You can enjoy views of the colorful homes and the San Francisco skyline beyond, from the top of the park.
While Victorian homes typically came in muted hues, the owners have experimented with vibrant colors. While I had seen the brightly colored houses on the web, the Painted Ladies needed a fresh coat of paint when I visited.
In addition to being a popular tourist destination, Alamo Square has been used as a filming location for movies, television shows, and commercials. One of its most notable appearances was in the 1978 sci-fi classic, The Invasion of the Body Snatchers.
If you had chosen to stay at Chateau Tivoli, it's an easy two-block walk. During my visit, the house next to Chateau Tivoli had been recently painted in beautiful shades of purple.
I found it more striking than the Painted Ladies themselves and couldn't imagine the job of painting all those scalloped shingles.
Mrs. Doubtfire's House
One mile north on Steiner Street, you'll find Mrs. Doubtfire's house in the Pacific Heights neighborhood. Located at 2640 Steiner Street, you can't tour the house as it's someone's home.
Mrs. Doubtfire's house has become a beloved landmark for fans of the 1993 film. The heartwarming story of a father's love and sacrifice resonated with audiences.
After Robin Williams passing in 2014, the house has become a place of pilgrimage for those who wish to pay their respects.
Visitors often leave flowers and other tokens of remembrance on the sidewalk outside the house, a testament to the enduring legacy of Williams and his unforgettable performance.
If you've watched the movie multiple times, as many of us have, see the house that put Pacific Heights on the map.
Twin Peaks
If you have a rental car, head up to Twin Peaks. Whether you go for the sunset or evening view, you'll enjoy spectacular views of the San Francisco skyline from high on the hill.
Christmas Tree Point gathers the largest crowd. So, to savor the vistas with fewer people, walk up the hill to Noe Peak instead.
San Francisco: Day Three
Start your day in the commercial hub at Union Square. Sutter Street Café serves all-day breakfast, wraps, bagels, and waffles.
Union Square
This major tourist destination features a square surrounded by trendy, high-end stores, upscale restaurants, and unique galleries.
Union Square is a historic landmark that played a significant role in the Civil War. It was named after the pro-Union rallies held there before the war.
The square is also home to a monument that pays tribute to the sailors of the United States Navy.
Today, Union Square is a popular destination for shoppers, with some of the city's best shopping options, including high-end stores like Tiffany & Co, Gucci, and Jimmy Choo.
You can get a selfie at the square at the artificial grass wall or a giant heart sculpture. Nearby, at Market and Powell Streets, you find another cable car turnabout.
San Francisco Chinatown
San Francisco's Chinatown is a historic and vibrant neighborhood that has been a cultural hub for over 170 years. As the oldest Chinatown in North America, it covers more than 20 city blocks and is the largest outside of Asia.
Founded in 1848, it was a gateway for Asian immigrants to the Bay area. Over time, it has become a popular tourist destination, drawing crowds that rival the iconic Golden Gate Bridge.
Don't miss your chance to sample some fantastic dim sum or street-style foods.
Located on 56 Ross Alley, the Golden Gate Fortune Cookie Factory produces 10,000 cookies a day. You'll learn how the legendary cookies are made by taking a tour.
During your visit, you can make your own fortune cookie and purchase different flavored cookies in their gift shop.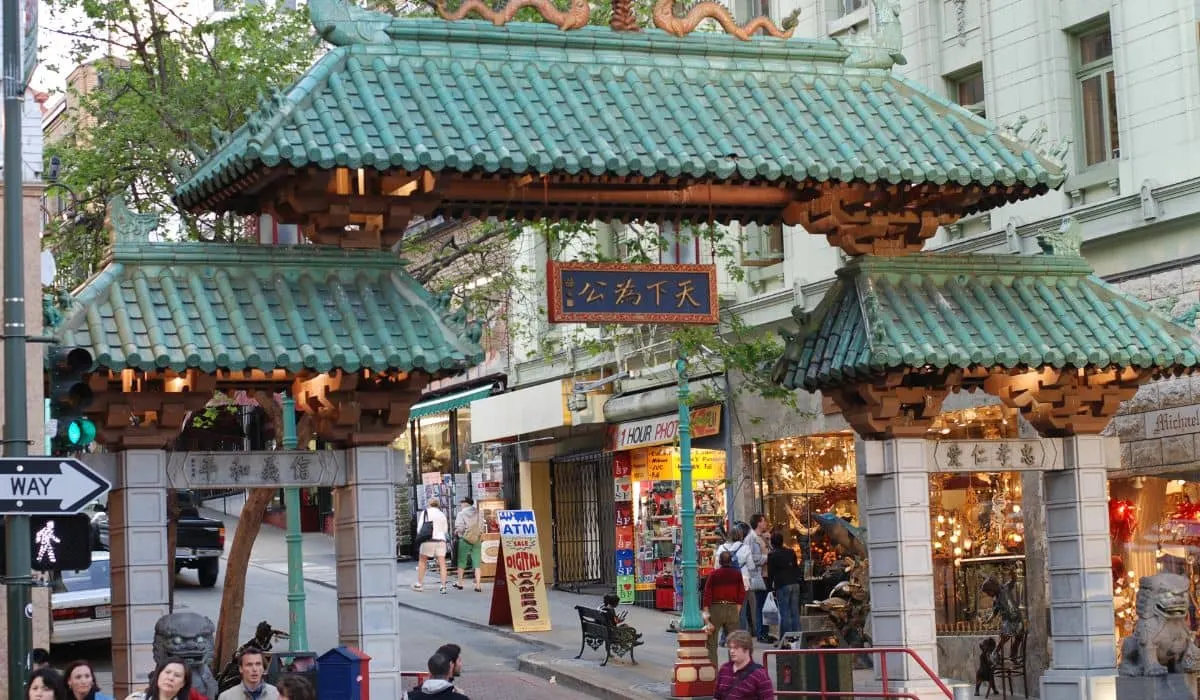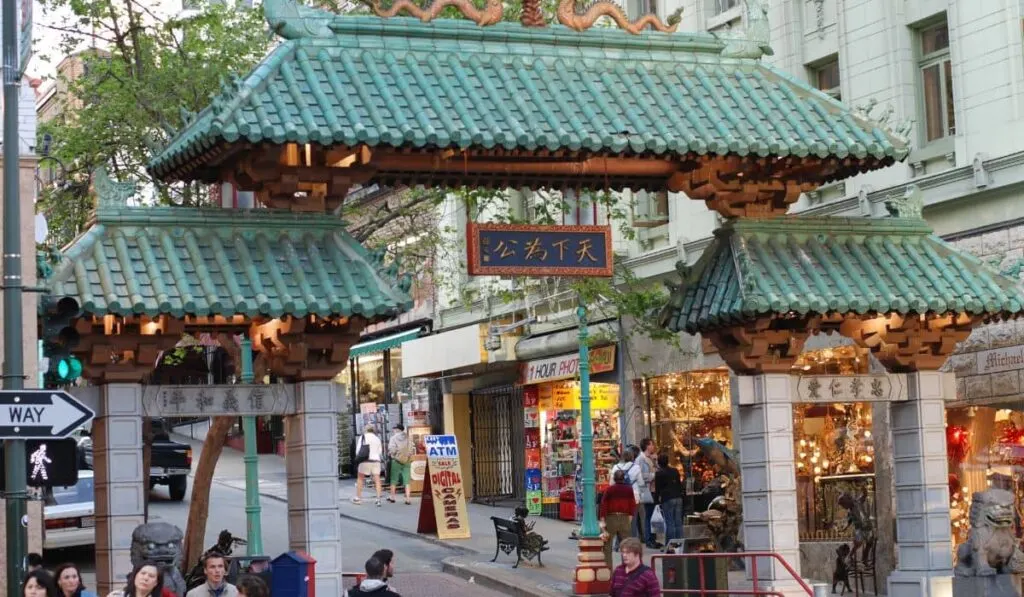 Visitors can explore landmarks such as the Dragon Gate on Grant Avenue, the oldest area of the city at Portsmouth Square, and the Tin How Temple, the oldest Taoist temple in Chinatown.
San Francisco Cable Car Museum
Nothing can be more San Franciscan than visiting a cable car museum at 1201 Mason Street. Since 1873, cable cars have been transporting riders up and down the city's steep hills.
The mechanics of how they work have fascinated individuals for decades. Admission is free, and you'll learn how cable cars run and see the grips, cables, and braking systems.
Forty years ago, the cable cars were suspended as it took two long years to overhaul and reinforce the tracks below the streets.
The non-profit museum has three 1870s vintage cable cars on display. If you visited the Powell-Mason, you would have seen the older style cars, which were smaller, and had one open grip end. With one grip, cars need to be rotated.
The newer California St. cars carry more passengers and have open grips at both ends. Due to the dual gripping system, these "new and improved" cars don't require rotation.
North Beach
From the museum, head to North Beach, a vibrant neighborhood that once fronted the ocean (hence its name). This area has steep roots in its Italian heritage and is often referred to as "Little Italy."
Bordering Fisherman's Wharf, Chinatown, and the Financial District, this was once the district to live in. Today, you can browse the cozy boutiques, visit Washington Square Park, and enjoy a coffee at one of the Italian cafes.
If you're a foodie, immerse yourself in Italian culture by taking a food tour. From handmade pizza, tasty olives, and aromatic cappuccinos, you'll be transported to a quaint village in Italy.
Located across from Washington Square is Saints Peter and Paul Church. Visiting there allows you to see where Marilyn Monroe wed Joe DiMaggio. It was also featured in a few Hollywood films.
Be sure to see the City Lights Bookstore, a landmark shop founded by poet Lawrence Ferlinghetti. This historic three-storey shop carries books on poetry, literature, arts, and politics.
Coit Tower
Standing 210 feet tall, the Coit Tower dominates the skyline in the Telegraph Hill district. It requires a bit of a hike up Greenwich Street or Filbert Street stairs to reach the white concrete column.
Telegraph Hill is home to a beloved community of wild parrots. These non-native birds have made their home on the hill since the 1980s. Walking to the tower, you might spot the colorful parrots perched in the trees.
Interestingly, the tower was constructed as a bequest by Lillie Hitchcock Coit to beautify the city. In the early 1930s, colorful murals were added to the interior of the Coit Tower's base. Seeing the murals is free and only requires an extra fee to go up the tower.
To reach the observation deck, a 90-year-old elevator requires a nominal fee of USD 10. Due to its age, the elevator may be out of service during your visit.
Then, it takes a strenuous hike up 13 stories to reach the viewing area. You'll have the best views of downtown San Francisco from the open-air platform.
With 360-degree vistas, you can also see Alcatraz Island, Russian Hill, and the Bay Bridge.
Lombard Street
Lombard Street attracts visitors to see a small section of its road, and for a good reason. Between Hyde and Leavenworth Street, the "crookedest street in the world" has eight hairpin turns and can only accommodate small vehicles.
The beautifully landscaped beds are adorned with flowers and shrubs between the turns if you're there at the right time of year.
For many, driving down curvy Lombard Street is a bucket list thing. If you're walking (as we did), be prepared for a steep uphill walk to reach the top.
I was amazed at how builders constructed houses on the steep sections. Certainly not the place I wanted to live. Not surprisingly, you can't parallel park on these roads.
The view from the top is quite remarkable. You can see Coit Tower and Paradise Island beyond Piers 27 and 33.
If you want to avoid the crowds on Lombard Street, you can visit Vermont Street, between 20th and 22nd Street. It's equally crooked, with seven hairpin turns.
3 Day Itinerary Alternatives
If you prefer to spend a day beyond the downtown core, Sausalito in Marin County offers a fascinating history, a vibrant art scene, and gorgeous ocean views.
A bit further north, outdoor enthusiasts may prefer Muir Woods National Monument. This ancient redwood forest is home to some of the oldest trees dating back over 800 years. Some of the towering giants are over 250 feet.
You can explore the forest by following the winding trails that lead to Cathedral Grove, Bohemian Grove, and along the picturesque Redwood Creek.
If you like wine, you can take a half day wine tasting tour to Sonoma Wine country. You'll learn about the different Napa wines, and have the options to purchase, of course.
If this 3-day itinerary requires too much walking, consider taking a Big Bus tour. The day route includes 17 stops; you can explore the ones that appeal to you at your own pace.
If it rains during your San Francisco trip, here are some activities to enjoy instead:
The San Francisco Flyer – Located on Pier 39, you can enjoy the city's iconic sites on a 7D ride. Strapped into your seat, you'll soar over the Golden Gate Bridge, through the giant redwoods, and see Lombard Street from the sky.
The Asian Art Museum – This museum honors the history of Asian cultures. It has artifacts from Japan, Korea, and China. Entrance is free with the Go San Francisco Pass.
Randall Museum – This makes a great rainy-day activity for families with children. The institute focuses on nature, art, and science and is open from Tuesdays to Saturdays.
The Walt Disney Museum – You don't have to visit Anaheim to enjoy Disney. This family-friendly museum allows you to enjoy the lifelong works of Walt Disney.
You'll discover how Disney developed their characters, how artists created cells, and how the dream of Disneyland became a reality.
Wrapping Up 3 Days In San Francisco
If you only have three days to explore San Francisco, don't worry; you can still see some of the city's most iconic sights. Although, you'll need an early start to cover as many tourist attractions as possible.
From the Golden Gate Bridge, one of the most recognizable landmarks in the world, to the infamous former prison Alcatraz Island, this Northern California city offers something for everyone.
To taste the city's diverse culture, head to Chinatown or North Beach, both vibrant neighborhoods with plenty of shops and restaurants to explore. And don't miss Haight-Ashbury, the birthplace of the 1960s counterculture movement.
With so much to see and do, you will surely have a memorable 3 day trip to San Francisco.