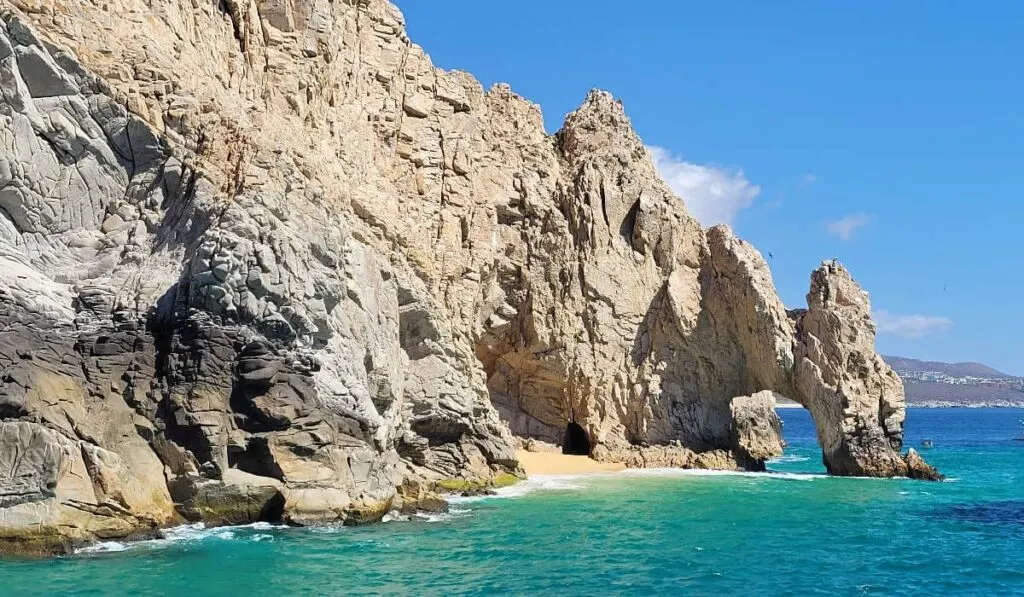 Located on the southern tip of Mexico's Baja California peninsula, most people know Cabo San Lucas for its famous arch. But Cabo has more than just a famous rock formation.
With beautiful sandy beaches, tequila, nightlife, and deep-sea fishing, there's no end of things to do in Cabo San Lucas.
Destination weddings have become a popular choice for couples, given that its weather is always warm and it has magnificent beach resorts. Passengers who love to cruise can enjoy a day in Cabo on a Mexican Riviera cruise itinerary.
Los Cabos is comprised of two towns: San Jose del Cabo and Cabos San Lucas. Luxury travel resorts and first-class golf resorts line the 20-mile road between them.
A vacation to Cabo San Lucas provides for endless activities on the water and on land. Water activities include jet-skiing, snorkeling, parasailing, boating, kayaking, diving, etc. Since it's always hot, know what to pack for Mexico by creating a list of essentials.
On land, enjoy golfing, horseback riding, a day at the spa, or even some ziplining for the more adventurous folk.
Contrasting Mexico City which has fantastic architecture and museums, Cabo exudes a more relaxing beach vibe.
1. Visit Land's End
No visit to Cabo is complete without a glass-bottom boat ride to the world-famous arch, known as El Arco. The rock formation is a popular gathering area for sea lions and pelicans. It's a great place to dive, snorkel, whale watch, and view the tropical fish from your boat.
Take a sunset cruise to maximize your experience if you have the time. A visit to El Arco should be on everybody's bucket list.
2. Walk Lover's Beach
If you plan to visit El Arco, your boat operator will also show you Lover's Beach (Playa del Amor) and Divorce Beach. Lover's Beach, although not the quiet, intimate beach you expect, is still very appealing and the perfect place for a couple's stroll.
It faces the Sea of Cortes and is not accessible by land. Here, the waters are calm and provide the perfect environment for snorkeling.
In contrast, Divorce Beach has turbulent waters and rip tides. Maybe the reason for its name? Due to the rough currents of the Pacific Ocean, visitors cannot swim there.
3. Enjoy The View From Pedregal
Oceanfront views are often better from above. So, why not put on your walking shoes and head up to the top of Pedregal Hill. While the route is steep, you'll enjoy magnificent views of both the Sea of Cortez and the Pacific Ocean.
Since it's hot in Mexico, it's best to go early, at sunset, or pick a day when the temperatures are lower. Remember to bring a bottle of water and wear sunscreen.
4. Go Whale Watching
From mid-December to the end of March, look for humpback whales and grey whales in the waters off Los Cabos. The whales migrate to the warmer waters of Mexico to mate and give birth.
The sheltered waters around the bay provide a haven for baby whales during their first weeks of life. While whales are plentiful and we saw some from our cruise ship, tours will regularly encounter sea turtles, sea lions, bottlenose, and common dolphins.
The experience of seeing these gentle giants up close is phenomenal, and you will be able to listen to the whale's song using an onboard hydrophone.
During our Cabo whale watching tour, the giant humpbacks played in the waves as if performing for us. We spent over an hour watching the continuous fin slaps, breaching, and splashing in the ocean. Add this to your list if you're looking for the top things to do in Cabo San Lucas.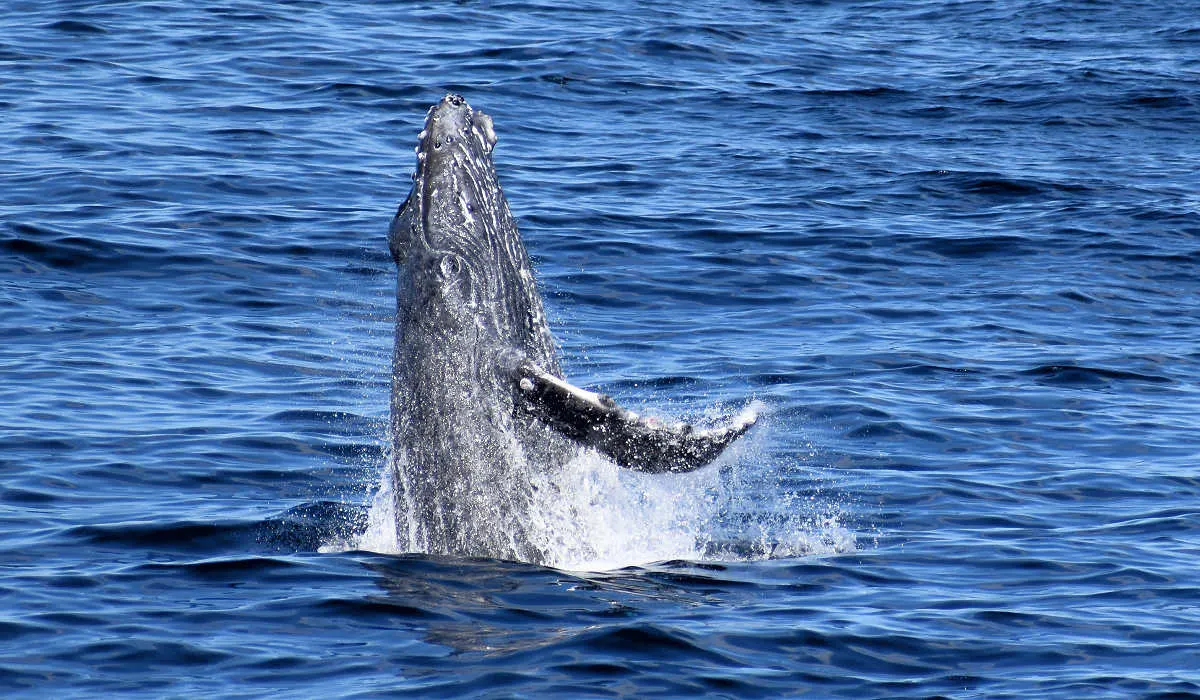 5. Try Deep-Sea Fishing
Cabo San Lucas is the unofficial Marlin capital of the world. Its warm and deep waters provide the perfect haven for world-class deep-sea fishing.
Are you looking for the ultimate once-in-a-lifetime fishing adventure? Then head to the seas in one of Cabo's luxury charters in search of marlin, sailfish, mahi-mahi, tuna, and dorado.
Even with a large variety of water activities, deep-sea fishing is still the number one activity for visitors. If you go to Cabo San Lucas for deep-sea fishing, plan at least two, preferably three days fishing. That way, you can experience fishing for a variety of species.
6. Snorkel at Chileno Bay
Located 45 minutes from Cabo, Chileno Bay has a large reef, home to many fish species. During your snorkel excursion, you could see parrotfish, pufferfish, angelfish, and moray eels. The calm waters also attract sea turtles, reef sharks, and manta rays.
If you're snorkeling in the winter, you may even see humpback whales breaching in the distance.
7. Take a Paraglider Tour
Take to the skies on a powered paraglider tour for the ultimate thrill. Cabo Sky Tours provides unforgettable memories for those without a fear of heights.
A Land's End Sky Tour starts at USD 60 and allows a single rider to enjoy the views of El Arco with a licensed pilot. While the tour is short, at 10-12 minutes, visitors can choose from other rides that last over an hour.
Whether you choose the Land's End, Sand Dunes, Kings Sky, or Diamonds of Los Cabos tour, you'll be the envy of your friends as you sail over Pedregal, The Arch, and Médano Beach in a motorized ultralight.
During my whale watching tour, the paraglider kept circling over us to view the humpbacks breaching the waves. What spectacular views they must have had from the skies?
8. Go Scuba Diving
Whether you're a seasoned diver or a first-timer, Cabo has a great selection of dive spots to satisfy the needs of everyone. Beginners will enjoy the protected healthy reefs of San Lucas Bay, where the fish are plentiful.
More experienced divers might prefer the steep walls offshore. The unique sand that falls off the cliffs where the Sea of Cortez meets the Pacific Ocean is reserved for very experienced divers.
Divers of all ages will enjoy the jovial antics of the sea lions as they play in the ocean's depths. Mobula rays also pass through the area, and you might spot some groupers, mackerels, scalloped hammerheads, and turtles.
9. Learn Stand-Up Paddle Boarding
Stand-up paddleboarding is the fastest-growing water sport in the world. After my experience of trying it at Kualoa Ranch, it's not as easy as it looks, especially in choppy waters. However, once you've mastered the technique, this water sport provides a fun and fantastic workout.
The waters at Médano Beach are very peaceful during the day. So, if you're new to the sport, this is the perfect place to paddleboard. Mornings are best when the seas are calmest.
As you may or may not know, stand-up paddling provides a total body core workout, unlike any other sport. The activity is suitable for the body, but it is also beneficial to the mind.
10. Watch Sea Lions And Pelicans In The Marina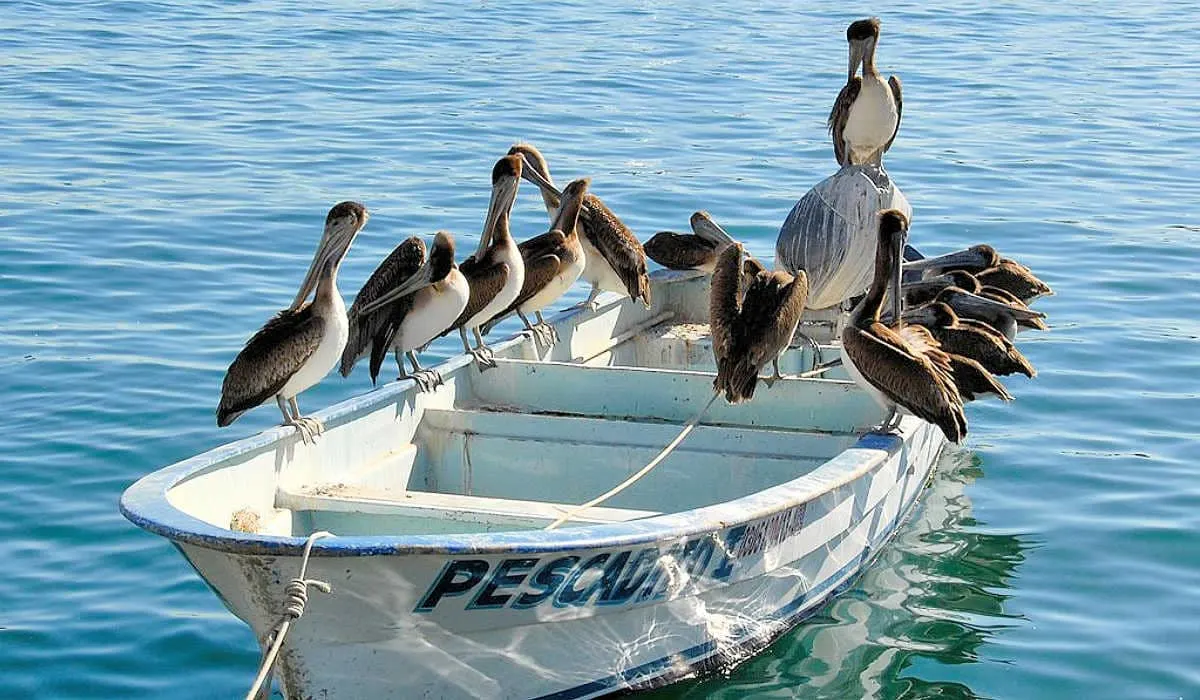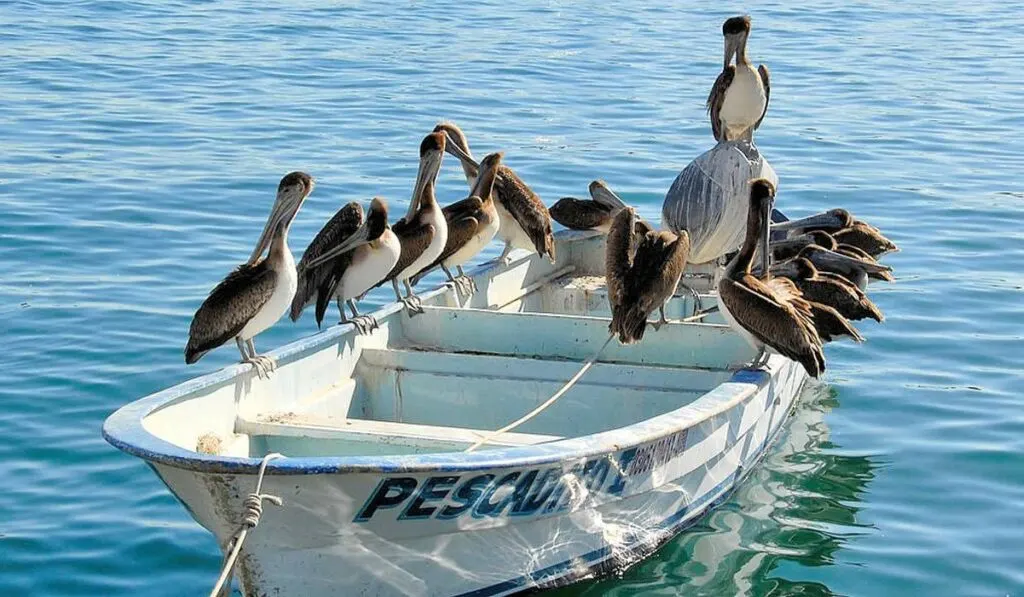 It's hard to be in Cabos San Lucas and not notice the abundance of sea lions and pelicans in and around the bay. They are intelligent creatures that follow the fishing boats as they come and go from the harbour in anticipation of an easy meal.
Each day, fishermen clean their fresh catch on the back of their boats where the pelicans and the sea lions will be waiting. It's not unusual to see a large sea lion jump onto the back of a large fishing boat.
These creatures are pretty good-humored characters that provide fun entertainment for the tourists. If you spend some time around the Marina, there are plenty of opportunities to see sea lions steal fish from pelicans. It's quite the jovial act to witness.
11. Try Some Tequila
No trip to any city in Mexico is complete without some tequila tasting. It seems every shop on every corner sells tequila, and most offer free samples, although some charge a small fee.
But there is a big difference between the cheap free sample tequila and those provided at restaurants and nightclubs. Looking for the ultimate tequila experience, visit Sammy Hagar's Cabo Wabo, and taste their in-house tequilas.
I have to admit; that I'm not a drinker, so for me, tequila tasting didn't hold much appeal. Well, that's until I tasted some of the flavoured tequilas, and I fell in love with chocolate tequila.
Other varieties include peanut butter, passionfruit, coffee, strawberry, etc.
During my last visit to Mexico, I toured a tequila farm. It was very fascinating to learn the process of making tequila from the agave. While we could sample as much as we wanted, don't make the mistake of drinking too much tequila, or you'll end up drunk or worse, have a hangover.
12. Enjoy A Tour Of Flora Farms
Just north of San Jose del Cabo, Mexico, visitors can get away from the tourist area and visit an organic working farm.
Flora Farms allows guests to immerse themselves in the farm experience by doing a farm tour, taking a cooking class, pampering themselves at the farm spa, or joining a plant walk.
Once you get hungry, enjoy a meal at the farm restaurant, where chefs create delicious food from the field. Sample a beer from the Flora Brewery or choose a vegetable-infused cocktail to compliment your food.
13. Go Parasailing
Cabos San Lucas is the perfect place to try parasailing with almost year-round sunshine. If you have never done this before, I can highly recommend it.
Unlike other areas of Mexico where you parasail from a beach, Cabo parasailing takes place from the back of the boat. You can't beat the stunning vistas 600 feet in the air.
The aerial views of El Arco, Playa del Amor, Land's End, and the shorefront of Cabo are sensational. You have the choice to fly solo or with a friend; I duo parasailed with my husband, Brian, on our Mexican Riviera cruise.
14. Explore San José del Cabo
San José del Cabo adds an element of romance with its colonial buildings and ambiance feel. Although the city has a population of over 100,000, it exudes an aura of intimacy.
While Cabos San Lucas is always buzzing with activity, San José del Cabo is more laid back and moves at a slower pace. Here, you can enjoy a day at the spa, take a sunset cruise, browse the quaint shops, or relax on the beach.
15. Swim with Dolphins
Cabo has two dolphin centres where participants can learn about dolphins and take an interactive tour. Both offer small group tours, suitable for those aged seven to seventy-seven.
If it's been on your bucket list to get up close and personal with bottlenose dolphins, this is your activity. Visitors can choose from a Dolphin swim, encounter, Royal swim, or a Royal swim plus sea lions. The tours are fun, interactive, and perfect for children, adults, and families.
If you prefer to see dolphins in their natural environment, they are often spotted on whale watching tours or from a cruise ship as you near or depart Cabo San Lucas.
16. Take A Cooking Class
If you want to experience authentic Mexican food at home, consider taking a cooking class. The classes are a blast and vary from simple recipes, to buying ingredients at the market, before preparing your food.
If you want to make your own corn tortillas, guacamole, and salsa, this is your tour. If you prefer the farm-to-table experience, take a longer class. The master chef will teach you to prepare a four-course meal using fish, shrimp, chicken, and clams in four hours.
Mexican dishes are diverse, and there's something for everyone regardless of your allergies or special diet.
17. Go Ziplining
If a beach day in Cabo isn't your thing and you're seeking an adventure, consider zipping over the Baja Forest on a zipline. Cabo has several companies which offer ziplining excursions.
Near San José del Cabo, Costa Azul Canopy Tours has eight zip lines and a 160-foot suspension bridge for thrill-seekers.
Wild Canyon Adventures has Moon Zipping for an unusual ziplining adventure. This tour allows participants to ride at night. With moonlight and tiki torches, you'll enjoy a spooky ride on their Monster Lines, which conclude with a Mexican buffet.
Located in Boca de Sierra National Park, ziplining with Canyon Canopy Adventure runs an adrenaline package tour inside a UNESCO park. Their ultimate thrill-seekers package combines ziplining with rock repelling and off-road vehicles.
18. Hang Out At Médano Beach
With gentle waves and a sandy beach with numerous patio bars, Médano Beach offers the perfect recipe for a beach day. Located across from the marina where cruise ships tender, cruise passengers can reach the beach on an inexpensive water taxi.
Although the beach is busy, it makes an excellent stop for those wanting to do nothing. Be aware this long stretch of beach is packed with locals trying to peddle their wares.
19. Check Out Cabo Wabo Cantina
Founded by Sammy Hagar, Cabo Wabo has become a favourite amongst tourists and locals. The popular hangout offers drinks and food by day and a nightclub activity into the wee hours.
Whether you're a Sammy Hagar fan or not, be sure to check out their premium tequila made from the old Blue Weber Agave. While Haggar no longer owns the brand, his tequila flows readily to the party crowd who come to enjoy live music on the elevated stage.
20. Take A Leap Of Faith
A 300-foot bungee jump into a canyon might provide the ultimate adrenaline rush experience. Wild Canyon Adventures might be the best thrill park in Cabos San Lucas since it has zip lines, off-road UTVs, camels, horses, and a canyon swing.
The bungee starts with a suspended gondola that allows jumpers to see the deep canyon through its glass floor. Some guests need a bit of encouragement to take that leap of faith.
So, whether you are going to Cabos San Lucas to enjoy the water sports, escape your winter weather, or experience world-class fishing, every vacation is memorable. And once you have discovered the diversity of Cabo San Lucas, I'm sure you'll be back for an encore.