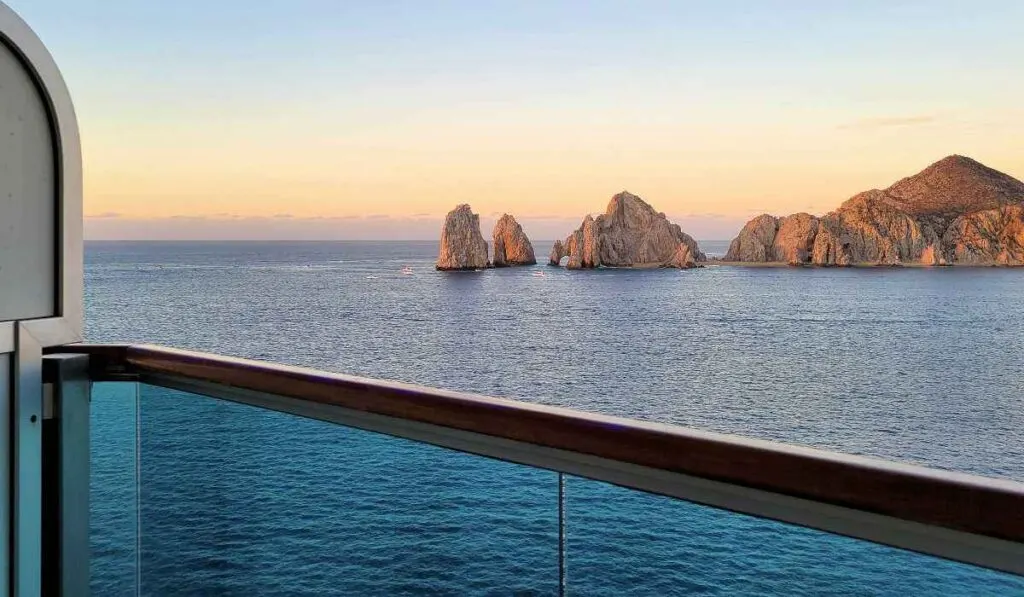 If you're booked on a Mexican Riviera cruise and want to travel by the seat of your pants, think again. Not having a port plan is a sure-fire way to put a damper on your trip. This guide will help you avoid common mistakes on a Mexican cruise.
Pacific Coastal Mexican 7-day cruises typically stop in Cabo San Lucas, Mazatlan, and Puerto Vallarta. Although some itineraries stop in the Ensenada cruise port.
Most passengers eagerly head ashore to enjoy the sandy beaches, tequila tasting, and inexpensive shore excursions.
But before you leave your cruise ship, make sure you're aware of the following and don't make these common mistakes.
1. Forgetting About The Time Change
Mexico has four times zones. However, a Mexican Riviera cruise stops in ports with two time zones. While Cabo San Lucas and Mazatlan are in the Pacific time zone, Puerto Vallarta is one hour ahead, in the Mountain time zone.
If your cruise ship changes its time, be aware of the time change in port. Some cruise lines will put the clock forward one day and back the next. Before heading out on a shore excursion, know the time and when you need to be back on board.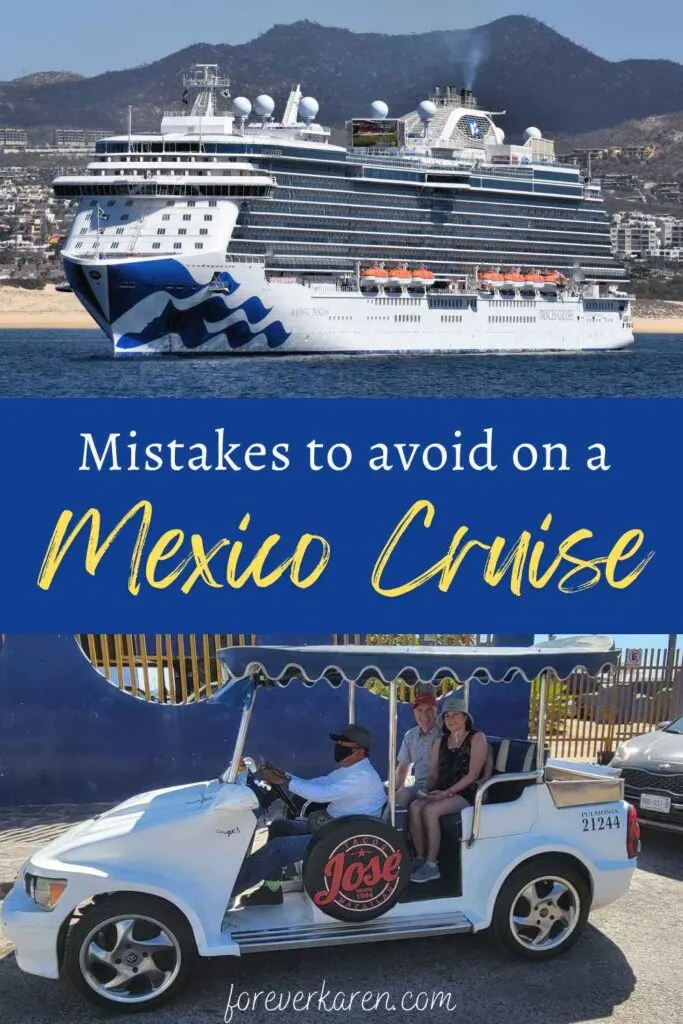 On one Mexican coastal cruise, two passengers were one hour late because they forgot to change the clocks on their cellphones. It resulted in them making that run of shame down the cruise pier to the "boos" of fellow passengers.
On my last Mexico cruise, the ship maintained the same time in all three ports. While this was great, it also meant Puerto Vallarta time differed from ship time, confusing some guests.
2. Not Confirming The Exchange Rate
Souvenirs, pure vanilla extract, prescription medication, and tequila are all inexpensive in Mexico. However, each vendor charges a different exchange rate. Should you pay in US dollars, you're most likely to receive change in pesos.
Before purchasing, ask about the exchange rate because that souvenir might not be the bargain you thought it was if you're paying a high exchange. Alternatively, you can request a price in USD.
Then you'll know exactly what you're paying. Some restaurants show prices in USD and MXN. If the menu has only MXN prices, ask for the exchange rate before committing to dining there.
3. Having Ice Cubes In Your Drink
Everyone knows you shouldn't drink tap water in Mexico. Even if the locals say the water's safe, take heed and order something from a sealed can or bottle instead.
But remember to request your drink without ice. The locals generally make the ice from the same tap water that makes you sick.
Also, be aware that if you order a salad, the restaurant may wash the ingredients in tap water. While purchasing bottled water isn't exactly environmentally conscious, bringing a water bottle with filtration system cuts back on plastic waste.
We stopped at a restaurant for lunch in Mazatlan and ordered two sodas. The waiter brought glasses with ice, and I asked to have a glass without ice. My husband, Brian, made the mistake of drinking the ice and became horridly ill.
While we continued on our Mexican cruise, luckily, he recover in 24 hours. Unfortunately, he learned the hard way that you should avoid ice with drinks.
4. Forgetting To Use Sunscreen
Coming from Canada during winter, I found Mexico hot on certain days, especially further south. Cruise passengers filled the deck loungers on sea days to work on their tans.
With ocean breezes, it's easy to mistake the harshness of the sun's rays. After a full sea day, it's obvious who forgot to use sunscreen on the pool deck.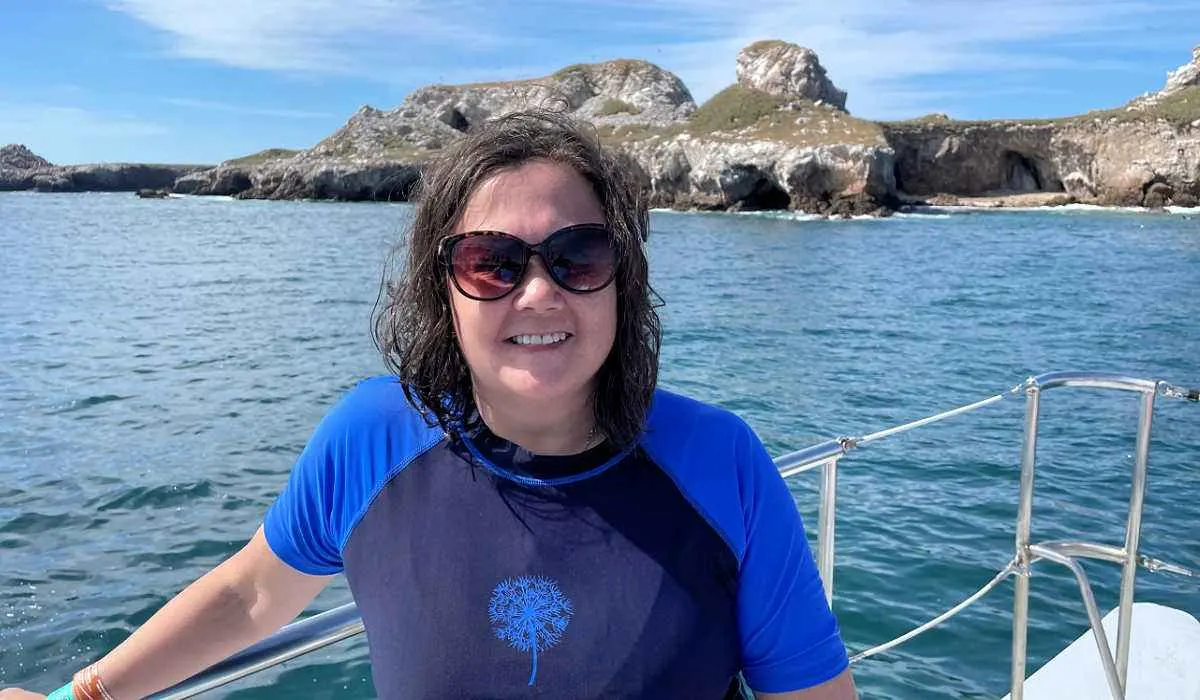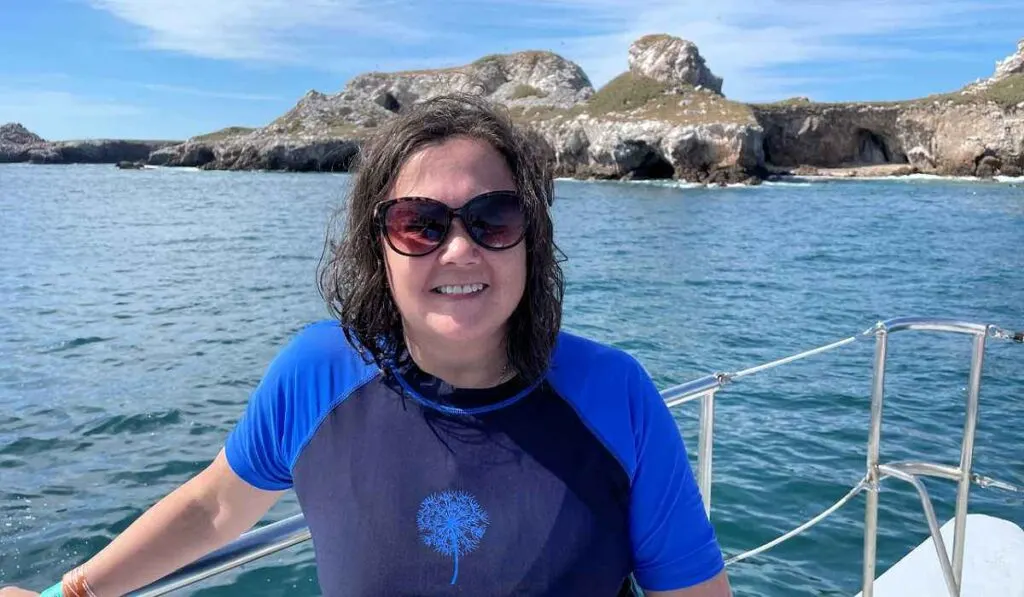 While I love the warmer weather, I'm not one to lounge by the pool. Instead, I prefer to wear a Rashguard t-shirt to protect my skin from UV exposure. If you're bald like my husband, you'll need a hat as well as sunscreen.
5. Thinking All Silver Is Genuine
Take it from me, as a person who used to make jewelry for a living; not all Mexican silver is real. Street vendors entice visitors to buy sterling silver and will even point out the hallmark. However, anyone can stamp a hallmark on jewelry and claim it to be silver.
Beware of gemstones too, as these can often be fake. Jewelry purchased from shady sources could be made of brass with silver plating or made of stainless steel instead.
During our shore excursion to Chico's Paradise, our guide said he'd take us to a reputable shop if we were interested in jewelry.
6. Not Having Small Bills
It's advisable to carry small bills during your cruise and days in port. Small bills are great for tipping and paying for small purchases. Most vendors will give change in pesos, so if you pay with a large bill, you will receive a lot of Mexican money as change.
That's not a problem if you plan to do more shopping or have another port day. But, if it's your last stop before boarding, you'll be going home with pesos.
Another problem with having large bills is some vendors don't give change. We witnessed this on a Chico's Paradise excursion. The couple next to us had only large bills. The waiter requested smaller bills.
Since he didn't have any, the waiter took the money and never returned with change. Typically, taxi drivers are notorious for saying they don't have change. So, if you pay with a large bill, you'll be leaving a large tip too.
7. Forgetting It's A Party Cruise
A Mexican Riviera cruise can attract teenagers and college students who like to party. Expect a party crowd if you're traveling during spring break, summer holidays, or Christmas.
I took a March cruise to Mexico and was surprised by how many college students were on board. Afterward, I discovered it was spring break in some colleges and universities in California.
While we chose the ideal Princess Cruises mini-suite mid-ship, we had to move halfway through our trip due to noise. We were fortunate that our cruise was sailing at 68% capacity, so guest services found us a similar stateroom.
We would have been out of luck had the vessel been sailing at capacity. Or, we could have been downgraded to a smaller cabin.
8. Not Leaving Your Valuables On The Ship
Cruise lines used to warn against wearing valuables or taking too much cash onshore. The US State Department has Mexico under a travel advisory due to Covid cases, kidnapping, and crime. Some ports, like Mazatlan, have a heavy police presence along the "blue line" when ships are in port.
Even though the Mexican ports are considered safer, it's best to leave your valuables in your stateroom. So, take as much cash as you think you need on port days and travel in groups to prevent crime.
9. Drinking Too Much Tequila
Tequila flows in Mexico like water, and stores are quick to offer free samples. While it might be too easy to drink free alcohol, remember to sample within your limit. If you don't, you might lose track of your time, miss your cruise ship, or become a pier runner.
On a 7-hour shore excursion to Chico's Paradise restaurant in Puerto Vallarta, someone got quite drunk from tasting too many shots at the tequila distillery, combined with margaritas at lunch.
It almost resulted in the group leaving two people behind when they didn't show up for the trip back to the pier.
10. Not Confirming The Taxi Price
In most Mexican port cities, taxis are plentiful, and taxis often stop to offer you a ride. Before jumping in that taxi or Pulmonia, it's best to negotiate your price. Taxi drivers usually start with a high rate, but you can offer less. If the rate isn't to your liking, wait for another.
In Mazatlan, I large sign outside the cruise port shows the taxi rates. But, if you don't confirm the price, you're probably be paying on the high end when you arrive at your destination.
11. Not Haggling On The Price
Haggling is widespread in Mexico, so much so that it's unusual to see someone pay full price. So, when shopping for souvenirs, clothing, and household goods, ask about the price and negotiate a better rate.
While it might be rude to haggle in other countries, it's commonplace in Mexico. Also, having cash can often score you a lower price than paying by credit.
12. Not Exploring Outside The Tourist Area
While most travelers stick to the sandy beaches and tourist zones, there's so much more to Mexico outside these areas. Staying within the tourist area doesn't give a genuine feel for the country.
With a local guide, be sure to explore areas away from the coast and see how the people live. Mexico has lovely landscapes, with jungles, waterfalls, and canyons. You'll enjoy picturesque views of the Pacific Ocean and the coastal cities below from the hilltops.
13. Forgetting To Not Flush Toilet Paper
Mexico, on the whole, has an inadequate plumbing system. Due to poorly vented drains, low water pressure, and small septic tanks, toilets in Mexico clog easily. So, instead of flushing your toilet paper, dispose of it in the waste bin next to the toilet.
In Mexico, using a bathroom might be a bit of a culture shock for some. Some bathrooms don't even have toilet seats, and others charge a 10 pesos user fee. So, when using the "potty" in Mexico, look for a bin next to the toilet.
14. Not Using Reef-Safe Sunscreen
Thousands of pounds of sunblock enter the oceans around Mexico each year, resulting in coral bleaching. In an effort to preserve delicate reefs and aquatic ecosystems, wear reef-safe sunscreen in the ocean.
Some sun blockers contain Oxybenzone and Octinoxate, which are harmful to fish, marine mammals, and coral reefs. Many places in the world have banned sunscreens with certain ingredients.
Cabo San Lucas prohibited the use of non-biodegradable sunblock. While Puerto Vallarta hasn't followed suit, it's still advisable to use reef-safe sunscreen.
Final Thoughts
For those on the west coast, a Mexican Riviera cruise provides a tropical escape without breaking the bank. While the weather is generally warm, remember to pack a light jacket for evenings or water-based tours.
While first-time travelers make lots of mistakes on a Mexican cruise, with this guide, you won't be one of them.
Happy travels ~ Karen