Canada is a beautiful location that people travel to from all over the world, especially Australians. If you plan on visiting Canada from Australia and want to discover information about flights, visas, and top locations to visit, check out our travel guide below.
It's important to note Canada and Australia are in different hemispheres. So, when it's summer in Australia, Canada is experiencing winter.
Flying To Canada
The average direct flight time from Sydney and Brisbane to Vancouver is 17 hours and 14 minutes. Air Canada offers this flight and is one of the best options for flying nonstop to Canada. Once you arrive in Vancouver, you can take a connecting flight to other cities in Canada, such as Toronto or Montreal. You can also travel to Canada via Auckland with Air New Zealand. They are the only airline that has a direct flight from Auckland to Vancouver.
Australians also have the option to fly to the US and then fly from there to Canada. This option may take longer, but it can also be the more cost-effective way. Read more below for details on the airlines, costs, and routes available.
When visiting Canada from Australia, you need to factor in the time change. Vancouver is 18 to 19 hours behind Australia, depending on where you're flying from.
Which Airlines Fly Directly From Australia To Canada?
Air Canada services flights from Sydney to Vancouver and is the only airline with a nonstop connection between Canada and Australia. The costs for these flights during the high season are around AUD 3300–3600. For other parts of Canada, airlines tend to offer you flights via LA or Vancouver to your chosen destination.
However, you'll often get cheaper rates flying through the US via airlines like United. These flights pass through San Francisco, charging around AUD 2500 from Sydney to Toronto, even during the high season. Flights from other cities in Australia route through Sydney Airport.
Air New Zealand runs direct flights from Auckland to Vancouver three times a week. Alternatively, most other flights usually end up routing through LA. The flights from Auckland to Vancouver can get pretty expensive, costing around NZD 2300. Flights to Toronto also pass through LA and cost around NZD 3000 during the high season.
For those living in Australia, if you are planning on driving to the airport and leaving your vehicle while you are visiting Canada, check out Flyparks. Flyparks is an online comparison site for parking at airports across New Zealand and Australia. So if you are looking to save on parking at Sydney, Melbourne, or even Brisbane Airport Parking, explore their site for the best rates.
Travel Visas
If you are flying to Canada from Australia and hold a valid Australian passport, you must apply for an electronic travel authorisation (eTA) before travelling to Canada. Before making any travel arrangements, it is essential to review the requirements set by the Canadian Government as well as current travel regulations due to Covid-19.
The eTA is primarily for individuals travelling as tourists or for business purposes. If you intend to travel for other reasons, you can explore the different types of visas offered and complete the necessary requirements.
Once you apply for your eTA online, it can take up to 3 days for the government to grant your visa. It can take longer depending upon case-by-case situations. Sometimes, you are required to submit a new application or other documents supporting showing that you are allowed to apply for the visa. Travellers to Canada from Australia can apply for an eTA visa online.
Best Time To Visit Canada
Canada is a very popular travel destination for Australians, with over 250,000 Australians visiting every single year. Although Australia is a beautiful country, Canada offers such diverse geography, wildlife, vibrant cities, and so many adventures to choose from.
The best time for Australians to visit Canada is between May and August. During these times, visitors can engage in all the desired activities such as immersion in nature, seeing sites of historical significance, and visiting attractions in big cities such as art galleries and museums.
While it's winter in Australia, the Canadian weather during this period is perfect for hiking, kayaking, and all of the outdoor activities that Canada offers. Thus, it is the most common and also the most recommended time to visit Canada.
Australians will need to exchange currency for Canadian dollars. At the time of writing (Nov. 2021), one Australian dollar equals 92 cents in Canadian currency. Each province in Canada has a different sales tax which varies from 5% to as high as 15%.
How To Get Around Canada
Canada is a big country and larger in size than Australia. Unless you have unlimited time, it's impossible to see the whole of Canada in one trip. However, Canada offers several modes of transportation to see its beautiful country.
Travel Canada By Plane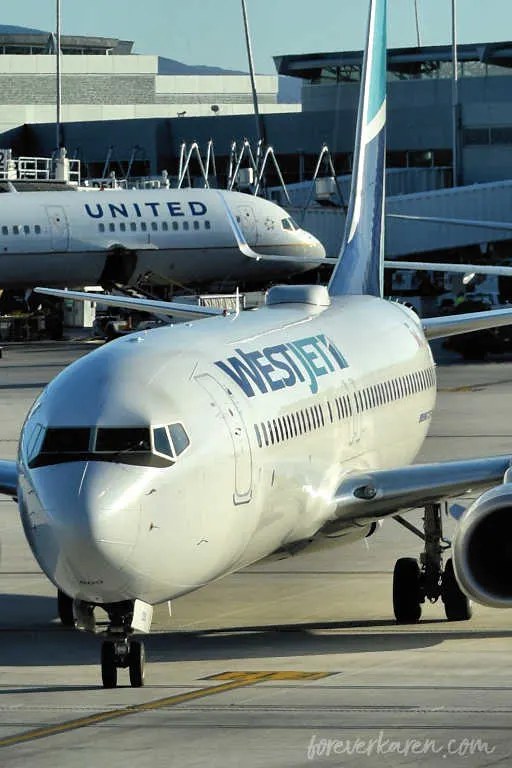 With a giant footprint and the biggest cities being so spread out, flying can be a great option to get from place to place. Also, if you want to pair flying with driving, that's an excellent option to see a significant part of the country. If you're looking to travel far and wide, consider flying with Westjet. Being Canada's second-largest airline, it offers lots of routes and at great prices.
Travel Canada By Car/Van
Travelling Canada by car is one of the best options you have for seeing the country! This option can be the most cost-effective as well. If you rent a van, you can use campgrounds and parking facilities to help you save on accommodation costs. Canada has an extensive network of highways, which makes long-distance travel by car possible between most locations.
While Australians drive on the left-hand side, in Canada, they drive on the right. If you have difficulty switching sides, this may play a big factor in whether you rent a vehicle.
In addition, travelling by car allows you to see as much as possible and explore the areas of the country that tourists do not always see.
Travel Canada By Rail
Travelling through Canada by rail is a great way to see the country while also saving some costs. It is also a great way to sit back and relax while you get to simultaneously sightsee the beautiful nature throughout Canada.
Canada has an excellent rail network that runs across the country. The trains in Canada are very safe, comfortable and offer regularly scheduled departures. Please note that if you are looking to save money with this option, it is often much cheaper to buy your train tickets in advance.
Top Places To Visit In Canada
Canada is an exceptionally beautiful country filled with countless national parks that are sure to blow your mind. Below are a few of the top national parks to visit on your next trip to Canada.
Banff National Park
Banff National Park, Canada, is the country's first national park and one of Canada's most wondrous places. This prevalent tourist attraction in Alberta is one of the Canadian Rocky Mountain Parks and was also named a UNESCO World Heritage Site.
The park is filled with mountain peaks, wildlife, glacier lakes as well an abundance of luscious trees. During the summer months, Banff National Park offers hiking, biking, canoeing, and camping. In the winter, travellers visit Banff for skiing, snowboarding, ice climbing, and ice skating. No matter when you visit, you'll be surrounded by some of the world's most beautiful sceneries. If you flew into Vancouver, check out this fantastic guide on a road trip from Vancouver to Banff.
Jasper National Park
Jasper National Park is the largest national park in the Canadian Rockies and part of the UNESCO's Canadian Rocky Mountain World Heritage Site. It's also the largest protected natural park in Canada.
Only a four-hour drive from Edmonton, Alberta, Canada established this 11,000 sq. km park in 1907. Locals know the park for its beautiful nature and a large number of wild animals, such as moose, elk, caribou, bears, and deer. Visitors can often spot elk walking close to the town of Jasper.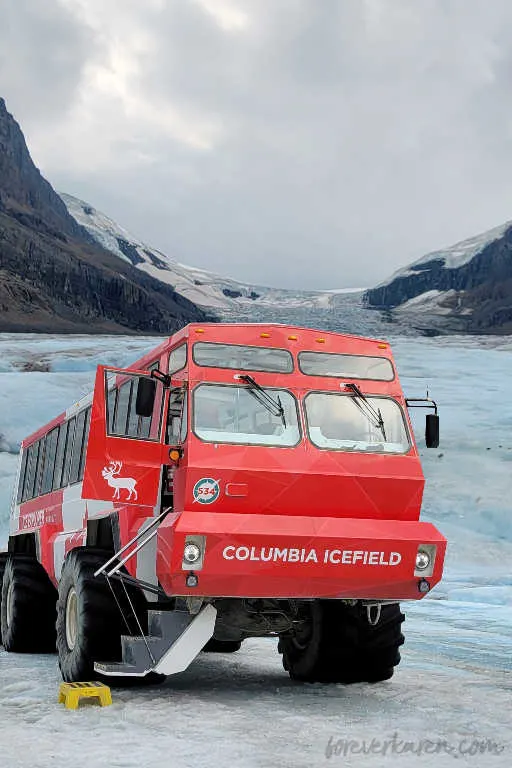 Jasper is also home to several glaciers, even the famous Columbia Icefield. There are plenty of things to do in Jasper, including camping, skiing, biking, hiking, and canoeing. So if you are interested in visiting one of the most beautiful national parks, add Jasper National Park to your travel itinerary.
Whistler
Located in British Columbia, tourists and locals know Whistler for having the largest ski areas in North America. In 2010, Whistler Blackcomb hosted many of the winter Olympic events. If you visit in the winter, you can, of course, enjoy skiing and snowboarding on one of the 19+ lifts.
In the summer, you can hike the mountains, explore the forests, and kayak on the lakes. The beautiful nature and wildlife in this town are worth seeing on your visit to Canada.
Niagara Falls
While Niagara Falls cascades in both Canada and the United States, Canada offers the best viewing points. The fantastic natural wonder costs nothing to see. However, visitors can purchase excursions to the bottom of the falls, go behind the falls, or visit the area by helicopter or from the Skylon Tower.
From Toronto, Travellers can visit Niagara Falls by coach, train, or vehicle. If you choose to stay the night, Niagara has many hotels, but it's possible to visit Niagara Falls on a day trip.
Algonquin Provincial Park
Algonquin Provincial Park is located in Ontario, Canada, and is the third-largest park in the province. With close proximity to Toronto and Ottawa, the park attracts locals who visit on weekends and in summer. The park gets its name from the Algonquin Indians who once inhabited the land.
Today, bears, otters, foxes, and raccoons mainly inhabit the land. In addition, the park is full of hills, forests, swamps, rivers, and countless lakes. The best ways to see the park are via kayaking/canoeing as well as walking/hiking trails that run through the park. This park is another one to add to your list of places to visit on your next trip to Canada.
Final Thoughts
Overall, I hope you can see how Canada is a must-visit location worth the long journey. Since many Alaska cruises depart from Vancouver, many Australians visit Vancouver to start their journey north.
With countless beautiful cities and natural parks, your Canadian trip is sure to be full of adventure and one to remember.
Happy travels ~ Karen