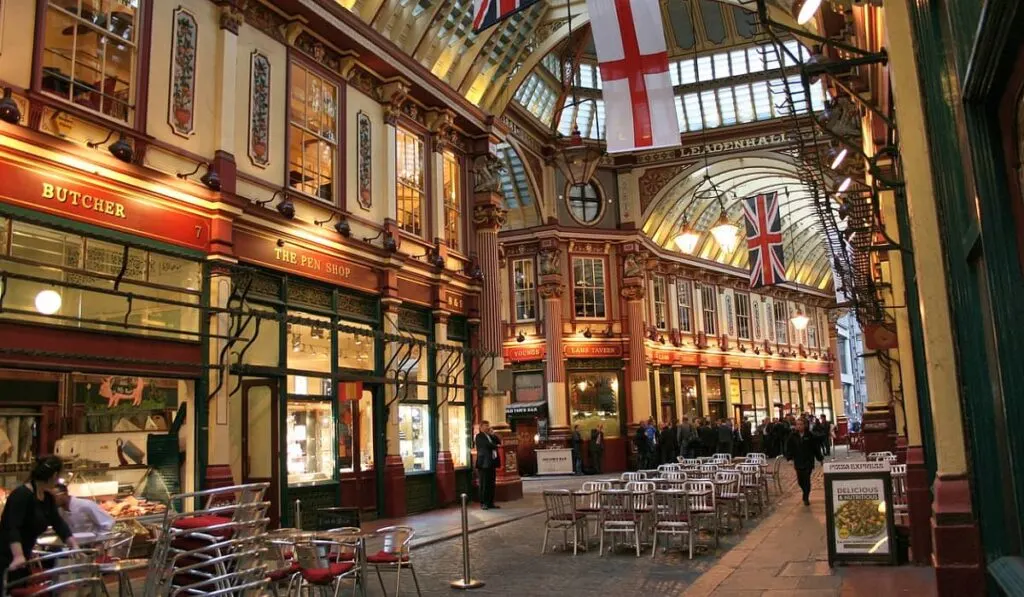 Known for its impressive architecture, rich history, and iconic pubs, England attracts millions of travelers each year. Greater London has a menagerie of attractions, and no matter how much time I spend there, it's never enough.
It's a mistake to think you can see it all in one visit. While most come to hear the chimes of Big Ben, eye up the Crown Jewels, and take a spin on The London Eye, there are some hidden gems in London worth exploring.
England is rich in culture and oozing in medieval architecture, and its capital, London, has a mix of the old and contemporary. Individuals from every continent flock to London for its pageantry, ancient structures, cozy pubs, medieval castles, and fantastic museums.
Adventurous travelers can take advantage of the city's excellent underground and British Rail to reach places beyond the city core. If it's your first time in London, by all means, take in the popular tourist attractions.
But depending on the length of stay, take time to seek out some under-the-radar gems too. Hidden gems stay secret for a short time, so lose yourself in a concealed garden or explore an obscure corner of London. Only then can you say you've seen it all.
1. Journey Back In Time At Churchill War Rooms
Location: Clive Steps, King Charles Street, Westminster | Open: Wed to Sun 9:30 am to 6 pm | Nearest Tube Station: Westminster or St. James Park
I stumbled across Churchill's War Rooms on a day trip to London. This extraordinary museum is not well advertised compared to the more famous icons of England.
However, this hidden gem is tucked away beneath Westminster's streets in the very heart of London. History buffs will love to explore this underground bunker and relive the days of life during the conflict.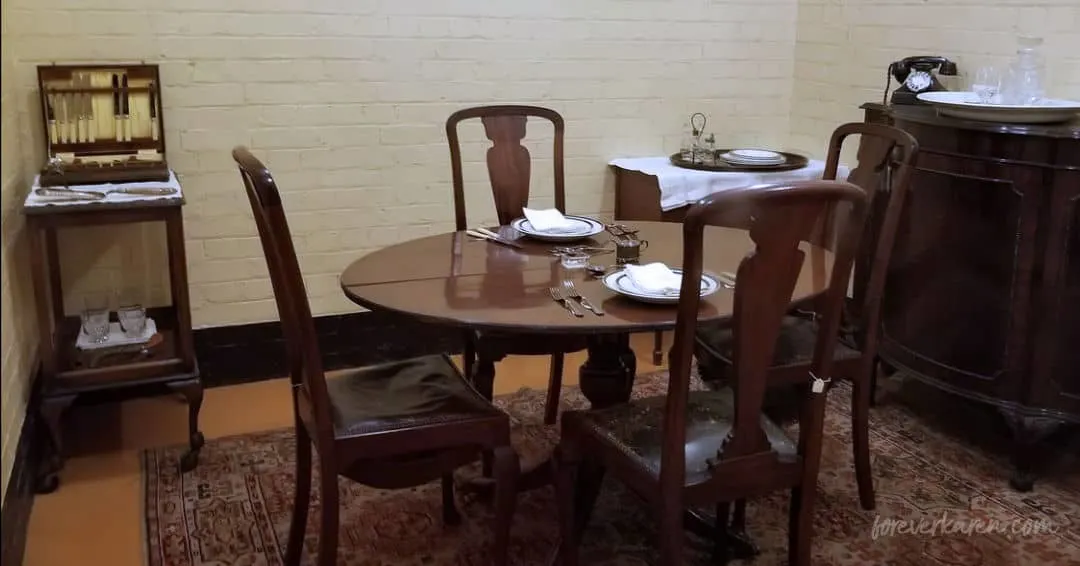 Located just off Horse Guards Road, the Westminster and St. James Park underground stations are nearest the War Rooms. Churchill's War Rooms made history during the Second World War.
This fantastic underground bunker sheltered the leaders who plotted the allied route to victory. It was fascinating to walk in Churchill's footsteps and see his sleeping quarters. The Cabinet War Rooms held the secrets of the British government during the war.
As I navigated the winding hallways, history transported me back in time to recall the stories and experience life in a war zone. Many of the rooms I viewed remain as they did many years ago.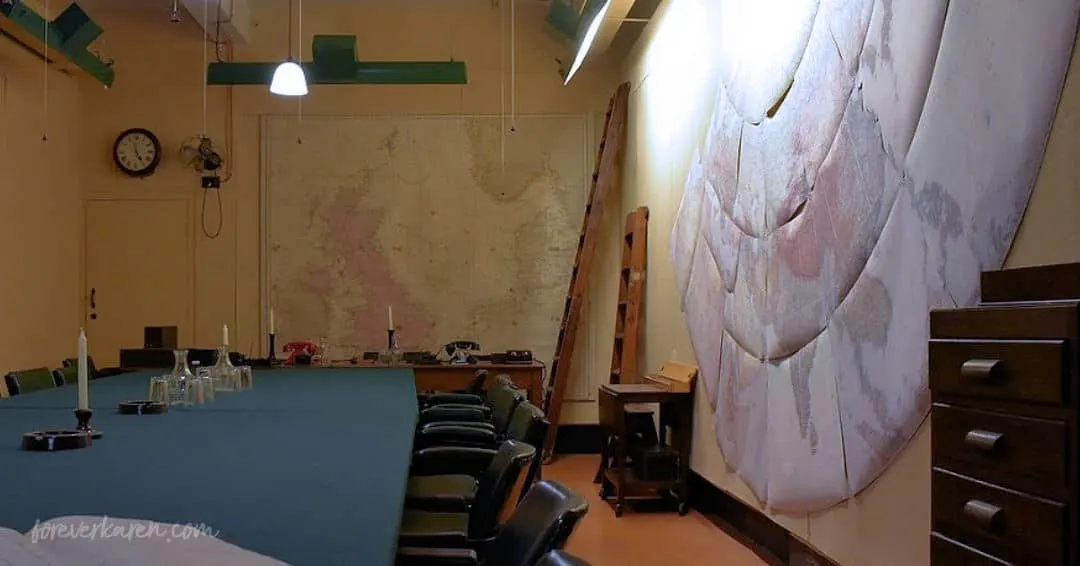 A visit to Churchill's War Rooms is a journey through the darker days of the war, but it's an essential part of British history. Do add this hidden treasure to your London bucket list. It's a unique place for both young and old.
2. Be Humbled At Postmen's Park
Location: King Edward St. | Open: 8 am to 7 pm or dusk (whichever comes first) | Nearest Tube Station: St. Paul's
In a city filled with parks and gardens, it's remarkable to find one as humbling as Postman's Park. Located north of St. Paul's Cathedral, the park contains a touching memorial to heroic individuals who lost their lives trying to save others.
At first, the garden may look the same as others. But take a closer look at the wall, which features several tiles plaques memorializing those who sacrificed their lives.
The park was the brainchild of philanthropist George Frederic Watts, who wanted to memorialize the heroic acts of brave Londoners. Watt's erected Doulton glazed tablets detail each act of bravery.
Some drowned, others perished in fires, and a few died in train accidents. The newest plaque remembers Leigh Pitt, who drowned in 2007, trying to save a young boy's life.
These unfortunate souls were ordinary Londoners and many of a young age. But while they died young, take solace in knowing in some small way, they are remembered forever in this scenic garden.
3. Marvel At The Thames Barrier
Location: Eastmoor St, Royal Docks | Open: Visitor's Centre hours Thurs to Sunday 10:30/11 to 3:30 to 5 pm depending on the season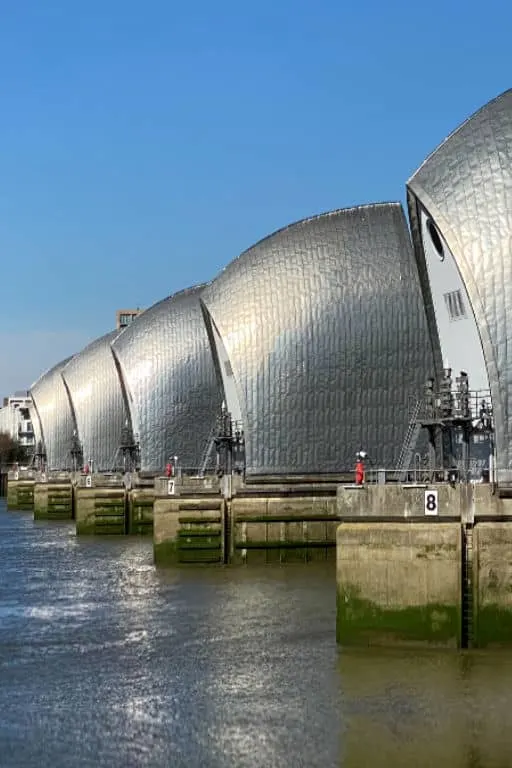 The Thames Barrier, which became operational in 1982, was constructed to prevent the Greater London area's flooding. It's a marvel in design and construction and spans 520 m (1,706 ft) across the Thames River. Yet, it's overlooked by visitors because it's not visible in the heart of London's skyline.
I boarded a boat at Westminster and cruised down the River Thames to view this iconic piece of engineering. This is one of the best ways to marvel at the barrier. Without a boat tour, the structure is both viewable from the north bank and the south bank.
On the northern side, the Thames Barrier Park is accessible by light rail service (DLR) to Pontoon Station. The southern banks house the Thames Barrier Informational Centre, which charges a small fee to access its exhibition.
The nearest train stations are Woolrich Dockyard or Charlton, and getting to the center at 1 Unity Way, requires a short walk. The barrier consists of 10 rotating steel gates that stretch across the River Thames.
When open, the gates lay flat on the bottom of the river bed, allowing water to flow over them. During storm surges, the gates rotate upwards, preventing the high tidal waters from flooding Greater London.
Initially, the city built the Thames Barrier to protect London from flooding until 2030. Recently, analysis suggests the barrier will provide sufficient protection until 2060-70. This ground-breaking piece of engineering is not to be missed in London.
4. See A Cathedral Of Sewage
Location: The Old Works, Bazalgette Way, Bexley | Open: check online for opening times | Nearest Train Station: Abbey Wood
A Victorian sewage plant might not seem like a place to visit on vacation, but this one is a beautiful gem. Built in the mid-1800s, the colorful interior features ornate ironwork that's more symbolic of a cathedral.
The Crossness Pumping Station was a modern marvel in its time. After the "great stink" in London and frequent outbreaks of cholera, Victorians constructed the sewers to pump the sewage further down the river and help the city smell like a rose (if that's possible).
It wasn't until the late 1800s that the plant separated the sewage. A century after its construction, the sewage plant was closed and fell into disrepair. Restored to its former glory with funding from the city, the "Cistern Chapel" was painted in period colors.
Inside, the "Octagon" is the feature of the beam engine house. With maroon-colored columns and intricate fig leaves in hues of green, this marvelous hidden gem is not to be missed.
5. Admire Artwork In Shoreditch
Location: Borough of Hackney in London's east end | Nearest Tube Station: Old Street
When most travelers visit a metropolitan city, the popular iconic tourist hangouts are usually on the list. Sometimes, however, it's great to find something a little out of the ordinary.
These hidden places are away from the hustle and bustle of urban areas or, on occasion, smack in the middle of a chaotic city. For example, Shoreditch, a place rich in creativity, showcases the talents of notable street artists.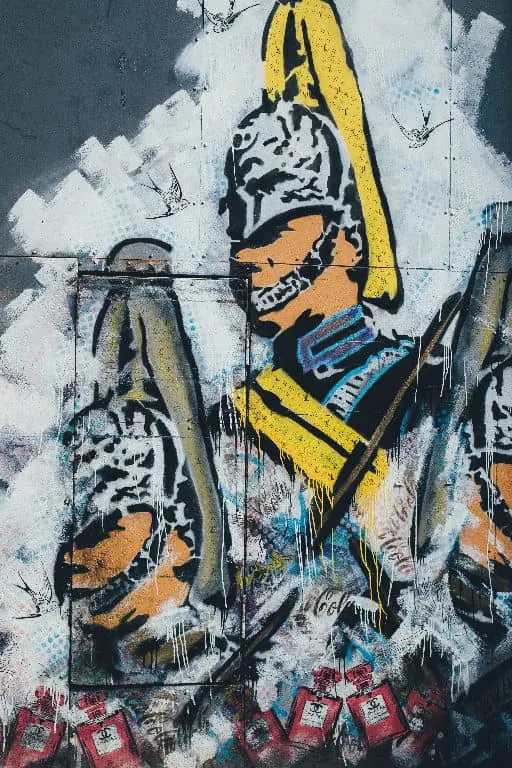 Their murals, stencils, illustrations, and paintings are colorful and playful, and some are accented with pearls and beads. I thoroughly enjoy experiencing other artists' work, whether it be on canvas or a building.
Viewing the murals in Shoreditch reminded me of Graffiti Alley in Toronto. Street art is continually changing as the weather fades the images and new artists appear in the area. What is today's masterpiece turns into someone else's canvas?
For this reason, it's best to visit often because each visit is like a trip to a new art gallery. If you want to dive deeper into street art history and background, consider taking a graffiti tour. Your tour guide could even show you something you might have missed when venturing alone.
If you're not into art, Shoreditch has various Michelin-starred restaurants, quirky shops, incredible street food, and trendy cafes. It's a great reason to explore parts of London.
6. Find Tranquility In Kyoto Garden
Location: Holland Park Ave, Kensington | Open: Daily 7:30 am to 8 pm | Nearest Tube Station: Holland Park
Kyoto Garden is a free, must-visit gem in Holland Park. Opened in 1991, Japan gifted the garden to commemorate a long-standing relationship between the two countries.
It's nice to know there's so much green space in London's diverse city, and Kyoto Garden provides the perfect tranquility to escape the city crowds. The hidden Japanese garden consists of stone pagodas and rock gardens adorned with fauna native to Japan.
The reflecting pond filled with colorful koi is a great place to experience Zen. Japanese maple trees of different colors add to the ambiance of a lush garden. Occasionally the silence is broken by the sounds of the resident peacocks who walk proudly amongst the plants.
7. Enjoy An Oasis At Neal's Yard
Location: Covent Garden, Camden | Nearest Tube Station: Covent Garden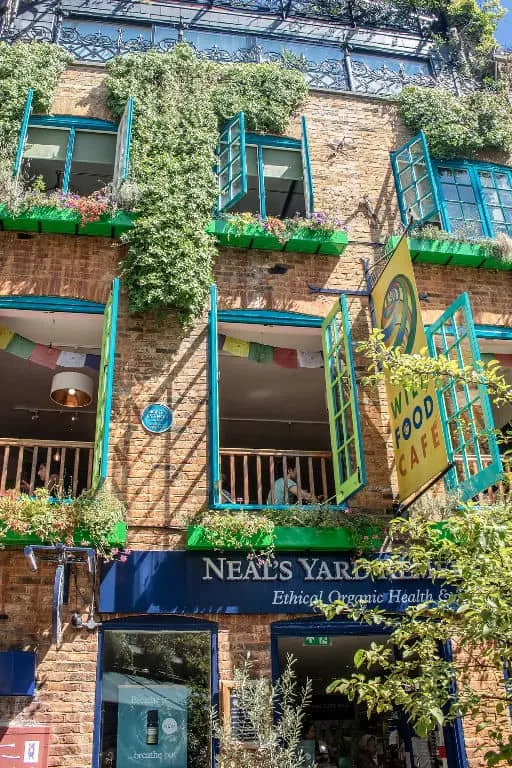 Neal's Yard is a tiny hard-to-find alley in the middle of the Covent Garden district. Its name comes from the 17th-century developer, Thomas Neale. Visiting London one summer, I stumbled upon this alley by chance, and then remained forever thankful.
The central courtyard has so much charm while the old buildings ooze with character in their vibrant colors. If you are seeking a place to chill for a while, this is it!
This lovely spot is an Instagrammer paradise with its intimate cafes and colorful coffee shops. Did I mention it's colorful? While it's a little bit quirky, the tiny courtyard bustles with activity and exudes a lively atmosphere.
For most, this peaceful Yard among the chaotic streets of London is a pleasant surprise. If I closed my eyes for just a moment, I could imagine myself somewhere else; maybe even Tuscany.
While there, I saw a whimsical drawing of Princess Diana on the wall. Portrayed as a Mary Poppins character, she invokes a simple message to children everywhere. The statement reads, "you can be as naughty as you want, just don't get caught."
In a world where everything blends as a blur, Neal's Yard is unique. While it's hard to find this gorgeous gem (unless you know where to look), it's never forgotten.
8. Witness The Ceremony Of The Keys
Location: 35 Tower Hill, St. Katherine's & Wapping | Time: 9:30 pm to 10:05 pm | Nearest Tube Station: Tower Hill
The Ceremony of the Keys is an ancient event held every evening at the Tower of London, close to London's iconic bridge. Most do not know about this ritual, and the best part is, that it's free! Tickets are only available online and must be booked months in advance. Historic Royal Palaces issue the entry passes.
Centuries old, this traditional ceremony forms part of the "locking up" of the Tower of London. At 21:52, the Chief Yeoman Warder of the Tower comes out, dressed in his long red coat and Tudor bonnet.
On the one hand, he carries a candle lantern and, on the other hand, the Queen's Keys. He walks to the traitor's gate to meet the regiment foot guards who escort him through the ceremony.
Even though the wait to get tickets is a lengthy one, do not pass on this opportunity to witness a century's old London tradition. It's important to note that it's forbidden to take photos during the ceremony, and the Yeoman Warders are strict on enforcing it.
9. Explore Little Venice
Location: Off Blomfield Road | Nearest Tube Station: Warwick Avenue
Escape the congested streets of London to the oasis of Little Venice. As the name implies, this neighborhood is reminiscent of Venice with its tranquil canals and meandering waterways.
Mainly a residential area, this London not-so-secret hidden gem has attracted visitors with its cheerful pubs, homey waterfront cafes, and award-winning theatres.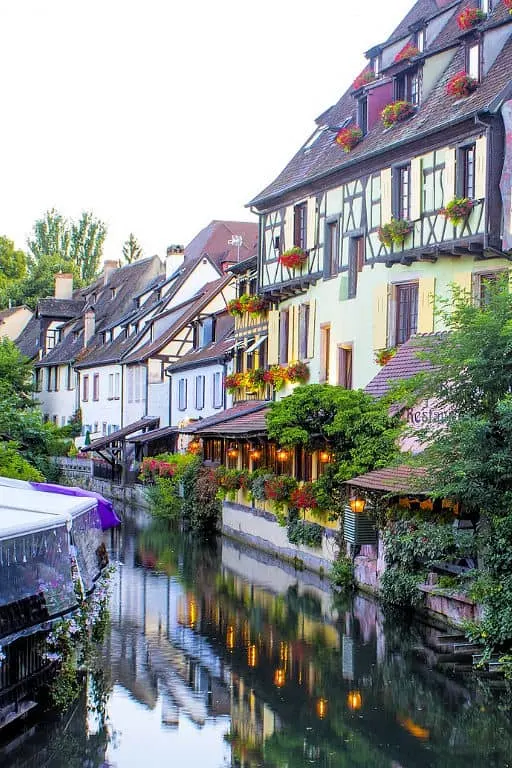 This little hamlet is a bustling place during the summer months. However, it's a free excursion when wanting to avoid London's expensive tourist traps. While the canals make for a beautiful stroll to admire the lovely architecture, you can also take to the water on a colorful barge.
The narrowboat tours from Little Venice to Camden Locks, passing under picturesque bridges while learning the canal's history.
For an element of fun and curiosity, check out the puppet theatre barge. For more than thirty years, the quirky narrowboat has delighted the young and more mature attendees with its classic performances.
10. Get Weird At The Vaults
Location: Leake Street, under the Waterloo Station | Open: Hours vary
If you're into weird and wonderful, there's no better place than The Vaults. Located in a labyrinth of railway arches underneath London's Waterloo Station.
The Vaults is home to alternative arts. Graffiti spewed walls provide a unique entrance to an innovative theatre, a bizarre mix, and something unknown.
The underground pathways seem a bit dingy, but it certainly adds to the ambiance of the place. So, throw away your expectations and open your mind to the strange and unorthodox performances.
The shows might seem unorganized and spontaneous, but this isn't Broadway, and it's supposed to be different. When looking for some hidden gems in London that are out-of-the-box, this is it!
11. Find Beauty In A Bombed-Out Church
Location: St Dunstan's Hill, Billingsgate | Open: 8 am – 4 pm | Nearest Tube Station: Monument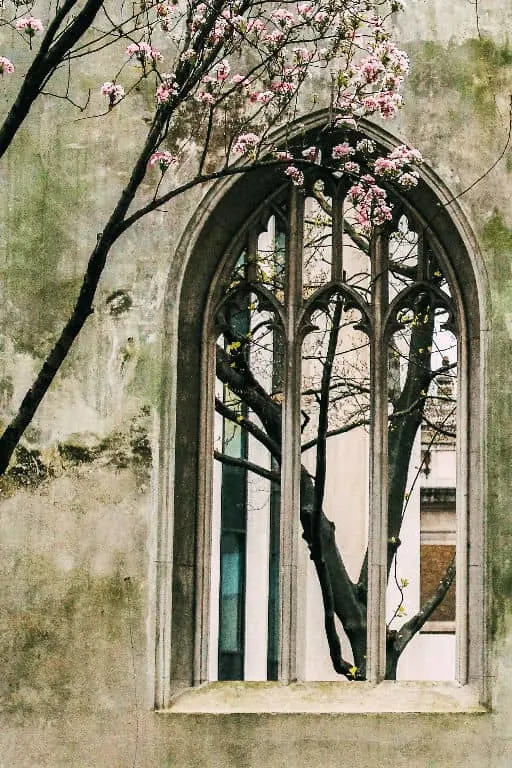 Located between London Bridge and the Tower of London, St. Dunstan's in the East is London's hidden garden. Bombed during the second world war, the City of London chose not to rebuild this parish church.
Instead, they turned the ruins into a public garden and opened it to the public in 1970. Today, this beautiful garden remains a testament to London's resilience and one of the Blitz's few remaining ruins.
As I walked the green oasis, I almost forgot I was in a metropolitan city. The stone walls are overgrown with ivy, and trellising flowers adorn the ancient arches. In the center, a serene fountain and wooden benches provide this solitary place with space to reflect.
Surrounded by a concrete jungle of contemporary structures, the bombed-out church is not so much a hidden gem anymore.
Each year, more and more visitors flock to the garden oasis to snap up their Instagram pictures. It's best to arrive early to enjoy some private time before the crowds ascend.
12. Browse The London Silver Vaults
Location: 53-64 Chancery Lane, Holborn | Open: Mon to Fri 9:30 am to 5:30, Sat 9:30 am to 1 pm, closed Sun and holidays Nearest Tube Station: Chancery Lane
Once a strong room for household silver, the steel-reinforced basement now houses stores selling everything silver. Although the second world war destroyed the building, the vaults remained unscathed due to the thick walls of the 1.2 m (4 foot).
Walking tough the ominous black vault door, it felt like Fort Knox with individual vault doors to different stores. Housed on two floors, it's almost overwhelming seeing the hundreds of shiny objects.
In fact, the London Silver Vaults contain the largest collection of silver in the world. Browsing the shiny object, I couldn't help but imagine the enormous job of polishing the silver.
If you love silver (as I do), the London Silver Vaults might be a dangerous place to visit. Some of the silverware dates back to the 16th century, but the newer silver is more affordable.
From silver to silver plate, the items vary from cutlery, teapots, jewelry, and figurines. As the saying goes, "all that glistens is not gold," it's SILVER!
More than 30 vendors behind their individual vaulted doors are ready to find homes for their extravagant objects. While most don't know about this secret gem, it's a popular place for collectors and movie production crews trying to find the perfect prop for the next big blockbuster. The best part about visiting is that it's free!
13. Admire Leadenhall Market's Ceiling
Location: Gracechurch Street, Langbourn | Open: Public areas open 24 hrs. Stores have individual hours | Nearest Tube Station: Monument
Used in the filming of Harry Potter and the Philosopher's Stone, Leadenhall Market is a great covered area with cobblestone floors and a mesmerizing ceiling. This historical region in the financial district is a must for Harry Potter fans and those who admire Neo-gothic architecture.
While the market no longer exists, the community comprises inviting pubs, eclectic boutiques, and fine dining restaurants.
Dating back to the 14th-century, visitors come to Leadenhall Market to marvel at its ornate ceiling. Embellished with eye-catching hues of cream, green and maroon, it's an epitome of unique Victorian architecture, making it one of the most recognizable markets in London, England.
Although not as large as it appears in pictures, the covered structure is a photographer's dream. While there are numerous hidden attractions in London, don't miss this one.
14. Discover The Temple Of Mithras
Location: 12 Walbrook, Westminster | Open: Tues to Sat 10 am to 6 pm, Sun 10 am to 5 m | Nearest Tube Station: Cannon Street
The Temple of Mithras or London Mithraeum is one of London's newest gems. Opened to the public in 2017, the archaeological exhibit reinstated the Temple at its original location.
For a while, the Roman Empire followed Mithraism, an exclusive male faith that worshipped a Persian God. The Roman London Mithraeum was discovered in 1954, during building construction.
Mithraea were generally built underground to simulate a cave structure. Initially constructed in the early third century, the find was a magnificent one. Digging was halted as archaeologists documented the artifacts before carefully moving them to another location.
When viewing the Temple's layout, it's interesting to note it resembles our modern-day church with a long nave leading to an altar. At the Mithraeum, learn the history of the faith, see preserved artifacts, and experience the underground chamber with chanting and illuminations.
15. Enjoy London's Highest Public Garden
Location: 1 Sky Garden Walkway | Open: Mon to Fri 10 am to 6 pm Weekends 11 am to 9 pm
Being the highest public garden in London, Sky Garden offers spectacular views of the iconic skyline without paying an entrance fee. Located at the top of a skyscraper at 20 Fenchurch Street, also known as the Walkie Talkie building, Sky Garden offers a lush, tropical oasis in a multi-story atrium.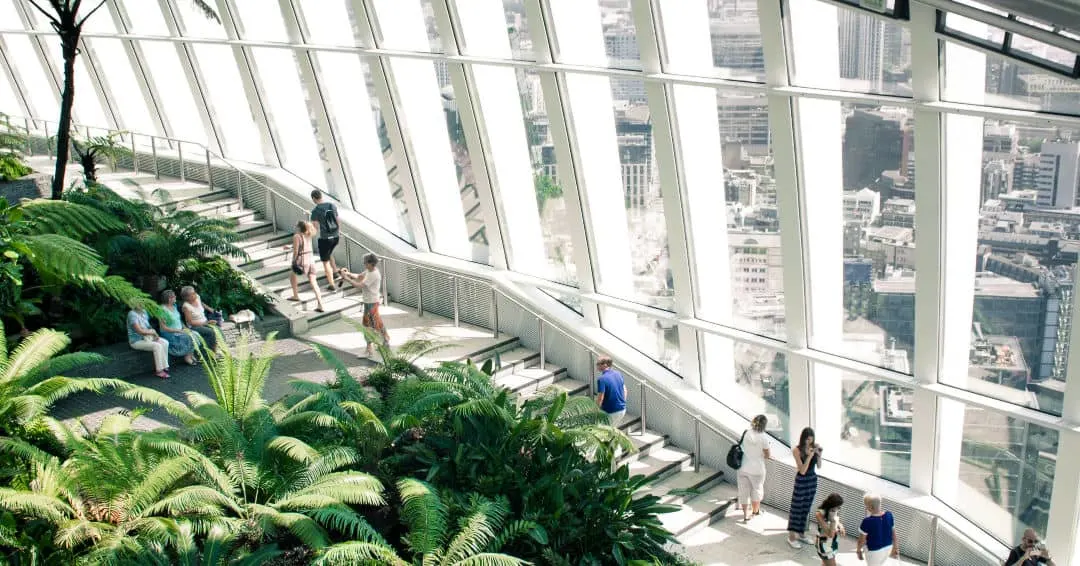 While most view London from expensive attractions such as The Shard or the London Eye, Sky Garden is a little-known retreat. However, if you want to visit this sky-high oasis, tickets are limited and must be reserved in advance online.
London's Sky Garden has an outdoor observation area, which the covered atrium is welcoming during a rainy London day. The views are impressive during the day, but at sunset, the remarkable city comes alive in a myriad of twinkling lights.
If you want to extend your stay, consider a leisurely drink or a bite to eat at one of the restaurants or bars.
16. Feel The Flower Power At Churchill Arms
Location: 119 Kensington Church Street, Kensington | Open: Daily 12 noon to 10 pm | Nearest Train Station: Notting Hill Gate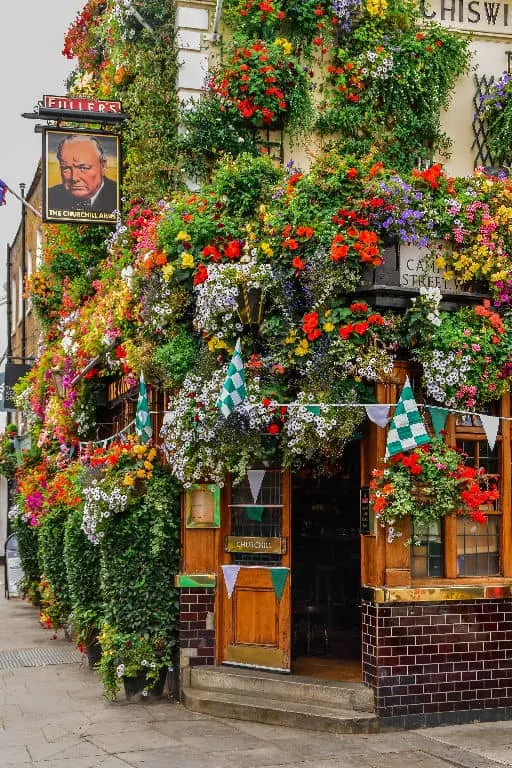 From stink to floral overload, boozers at the Churchill Arms can drink their draft and smell the roses too. A quarter-century in age, the renowned pub got its name from Winston Churchill, whose grandparents were regular patrons.
Churchill Arms is arguably the prettiest pub in London. With approximately 200 plants adorning its exterior, it's the epidemy of "flower power!" The flower bill doesn't end in the winter as the pub replaces its florals with evergreens and Christmas lights instead.
Inside, savor a craft brew while enjoying the relaxed ambiance that British pubs are famous for. The décor is typical of a British pub: dark walls, a large three-sided bar, and memorabilia, this one from Churchill days.
If pub food isn't your thing, check out the adjoining Thai restaurant at the back; its food is top-notch!
Final Thoughts On Hidden Gems In London
Whether you're in Britain for a few days or several weeks, try to fit a London hidden gem into your itinerary. Venturing beyond the usual and not knowing what to expect is like Christmas morning.
While London is filled with exciting places to keep you occupied for months, take time to make a day trip from London too. The surrounding country is oozing with a charming character that's begging to be explored. Sometimes, serendipity discoveries bring the nicest surprises.
If you have stumbled across a secret place that's meaningful to you, please share your story below.
Happy travels ~ Karen