As the cruising industry grows, the desire for bigger and better accelerates. Initially, the size of cruise ships was smaller with few amenities and regarded as transportation to "get to" a vacation area.
Traditionally, cruise vacations were more desirable for the aging population and not considered enticing by our younger generation.
But, as cruise ships grow in capacity, families with younger children now turn to cruise vacations as their floating resorts. While most shop for a destination or preferred itinerary, let's not forget the vessel itself. After all, it's the place you'll spend the most time.
With countless new cruise ships launched during the pandemic and many in the construction phase, are the new mega-ships better? Does size matter? Celebrity Vs. Princess Vs. Carnival Vs. Holland? Let's delve into the pros and cons of ship sizes to understand which one best suits your needs.
Who Are You Cruising With?
Depending on a person's lifestyle and chosen itinerary, the vessel size preference might change from location to location. If you're on a honeymoon or prefer a romantic cruise, a smaller ship or expedition vessel is the way to go.
Should you be cruising with kids of all ages, MSC and Royal Caribbean's mega or Disney's mid-sized ships may be more suitable. They have amazing kids' programs, and their endless activities will keep the younger generation busy for the entire cruise.
Cruise ship amenities are essential, more so when you have children. In fact, the vessel's activities and amenities may take preference over the vacation's itinerary. And you don't want to book with a ship that doesn't have any children's programs, should you have kids in tow.
Seniors who generally prefer a quieter atmosphere will benefit from a small ship. Smaller vessels tend to be void of children, have fewer late-night activities, and are more focused on an expedition-like experience.
Expedition Ships
While cruise ships come in all shapes and sizes, there is a fundamental difference between an expedition-sized ship (under 700 people) and a small ship (under 2000 people). Smaller, expedition ships can go "where no man has gone before." Companies like Silversea, Regent, and Oceanic offer expedition cruises.
They aim to provide luxury accommodations to exotic itineraries and enrichment programs that focus on history and culture. These cruises are typically longer than seven days allowing passengers to linger longer in their bucket list destination.
But being luxury ships, the ticket price often comes with sticker shock. For comparison, a 9-day cruise of the Caribbean on a five star Royal Caribbean ship costs around US 1100, and a 9-day adventure in the Galapagos on a 5.5 star Silversea costs ten times as much.
Celebrity Cruises and Silversea are the only major cruise lines offering itineraries to the Galapagos Islands. All the ships are intimate with just sixteen to one hundred passengers, depending on the vessel's choice.
If cruising the Amazon River and savoring views of giant lily pads and exotic birds is high on the bucket list, Holland America, Silversea, Viking, Crystal, and Oceania offer itineraries on expedition-sized ships.
If you're seeking a cruise destination that's out of the box, consider Antarctica. The one-of-a-kind adventure on a tiny ship creates memories that last a lifetime. Although pricey, Antarctica cruises include excursions to walk on the ice, kayaking in ice-filled waters, and close observation of King Penguins.
Some of the lines offering this adventure-filled cruise include Silversea, Seabourn, Crystal, and Ponant.
Bear in mind; expedition ships may lack the very basics expected on floating resorts today. There may be no swimming pool, spa, or gymnasium to enjoy during the cruise.
Examples of expedition-sized cruise ships:
All Azamara, Ponant, Seabourn, Silversea, and Windstar ships
Celebrity Flora, Xploration, and Xpedition
Oceania Insignia, Nautica, Regatta, and Sirena
Seven Seas Marina and Navigator
Viking Octantis and Polaris
Small Ships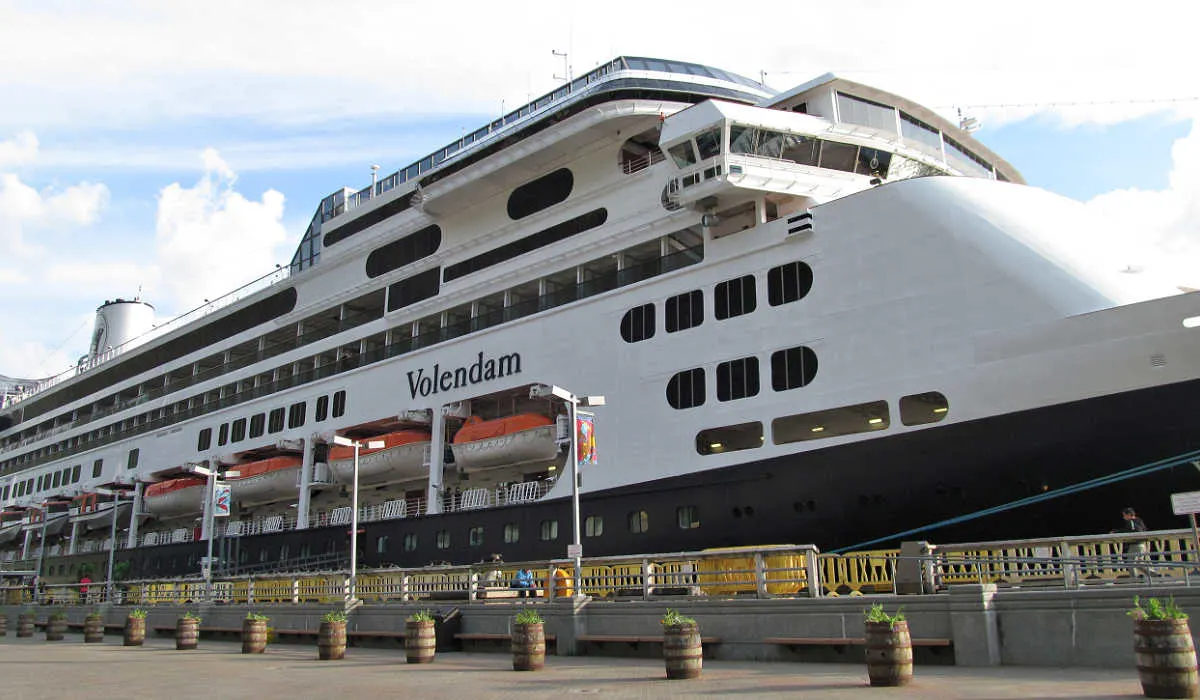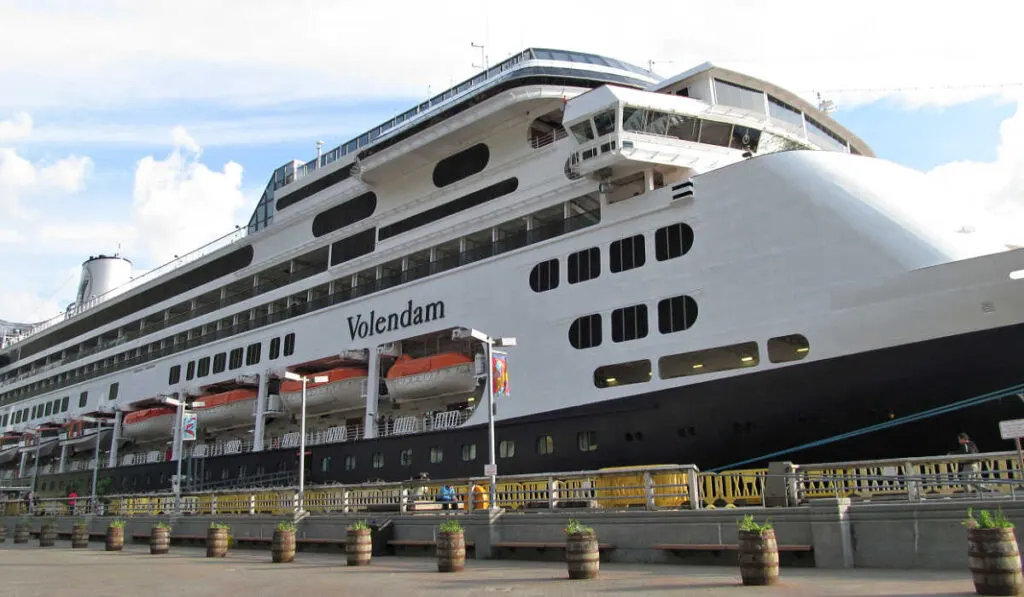 When comparing small ships to larger sizes, I will compare vessels that can carry less than 2000 to those that can transport more. Don't judge a cruise ship by its size because while small, it can provide the biggest experiences. It's not just about the destination but the way you experience it.
Unlike their mega sisters, small ships can sail to destinations that have narrower channels and smaller docks. These include restricted waterways, small fjords, and remote towns.
Instead of thousands of people converging on a major metropolitan city, imagine exploring the cultures of undiscovered towns. Should you need to tender, the wait for a tender boat is shorter on a smaller vessel.
Being smaller, the vessel is easier to navigate and requires less walking to get from one end of the ship to another. While this may not seem like a big deal, mobility-challenged passengers will appreciate the shorter distance.
There's a sense of small-town intimacy with less than 1500 people on board. I remember cruising to Alaska on a 1400 passenger ship and running into the same people a few times during the seven-day cruise.
Since I'm a social person and enjoy meeting new people, it allowed me to develop new friendships. With less staff on board, I was also served by the same waiters in various venues.
As families tend to congregate towards mega-ships for their amenities, smaller vessels provide a quieter experience. With fewer passengers come a more personalized service and a small-town feeling.
Being smaller, there are fewer amenities and fewer choices of activities. Night owls might struggle with the lack of evening and late-night events.
Since the trend is towards building bigger vessels, many of the smaller ships are showing their age. While cruise lines make an effort to revolutionize these old-timers, the skeletons are still old. One of the benefits of age is the lower cost. If you're looking for budget-friendly cruise options, consider a smaller, older ship.
So, the pros and cons of a small vessel are as follows:
Pros
A more intimate and small-town feel
Quieter, with fewer families
Able to navigate narrow waterways and small fjords
They can dock at small ports
Shorter wait to tender
Can be cheaper
More of an enrichment cruise
Shorter wait to embark and disembark
Cons
Fewer activities
Usually, an older ship
Fewer amenities
Fewer dining choices
Evening events tend to end at an earlier time
Examples of small ships:
Holland America Noordam, Volendam, Zaandam, Westerdam, Zaandam, Zuiderdam, and Oosterdam
MSC Lirica
Norwegian Sun
Seven Seas Explorer, Splendor, and Voyager,
Viking Jupiter, Mars, Neptune, Orion, Sea, Sky, Star, Sun, and Venus
P & O Arcadia, Azura, Britannia, Iona, and Ventura
Large Or Mega Ships
With more and more recent, larger ships on the horizon, it's easy to see the draw of a floating resort with every amenity imaginable. Laser tag, race car tracks, glass blowing studios, 4D theatre experiences, and pods that hoist passengers for unabated aerial views are all enticing.
Reminiscent of Las Vegas, every new vessel, like a hotel, needs to be bigger and better than the last. But is bigger more desirable? The answer to that depends on the passenger and their needs.
As large crowds converge on a ship, there's one thing for sure, more people, longer waits. Consequently, it takes longer to embark, disembark, tender, and wait times for popular events. Although broader, expect crowds at popular areas like outdoor pools and poolside buffets, especially on a sunny day.
With no room for boredom on a bigger ship, families with toddlers to teenagers will benefit from the children's programs and the endless activities. Families with more minor children will benefit from the babysitting services.
In fact, more families are choosing cruising as a way to travel since ships cater to both adults and children.
However, with more out-of-the-box attractions, some cruise lines are charging an additional fee for such activities. So, watch your onboard account because those fees can add up fast. If you're considering a newer mega-ship, it's important to remember that newness demands a higher ticket price.
With a tracking Fitbit, those concerned about gaining weight on a cruise ship need not worry. Large vessels require lots of walking, and the footstep count may surprise you.
I remember having a guaranteed stateroom at the bow, like the second stateroom from the front! Every meal, I spent so much time walking from the bow to the stern and back again. Who needs a gym when a large ship will do!
With more entertainment, extra amenities, more choices of classes, and a wider variety of things to do, the vessels might take preference over an itinerary.
It's undoubtedly a more family-friendly adventure. With all those choices, the concern might not be how to entertain the kids but how to find them on board!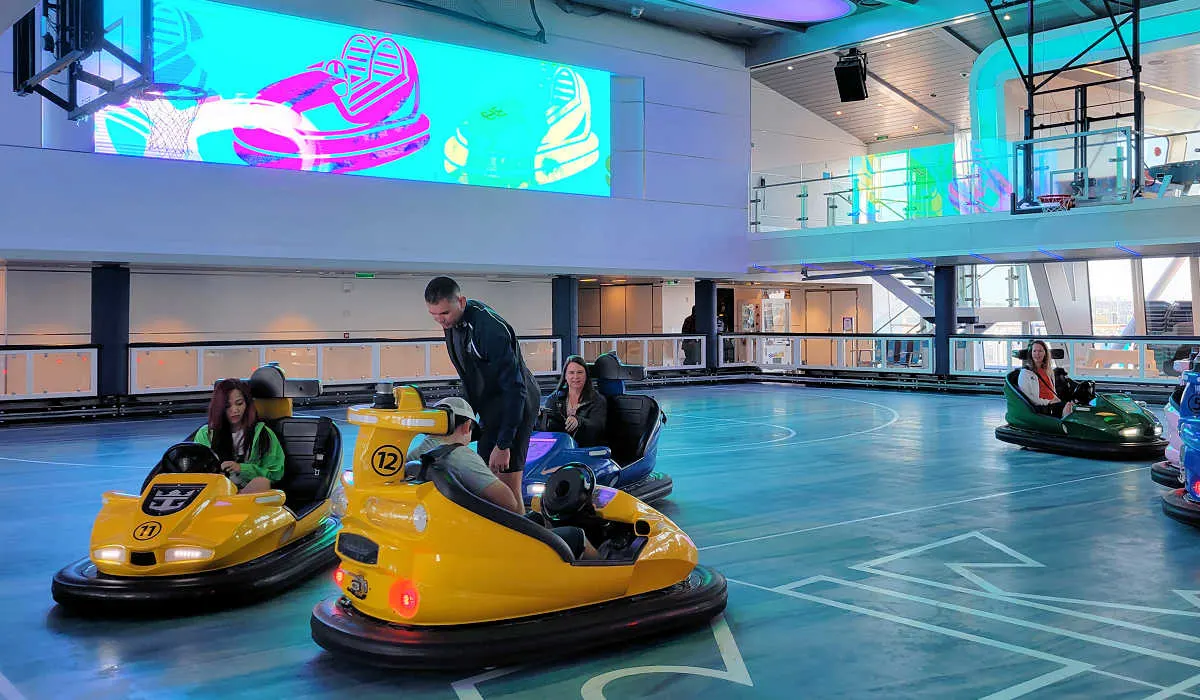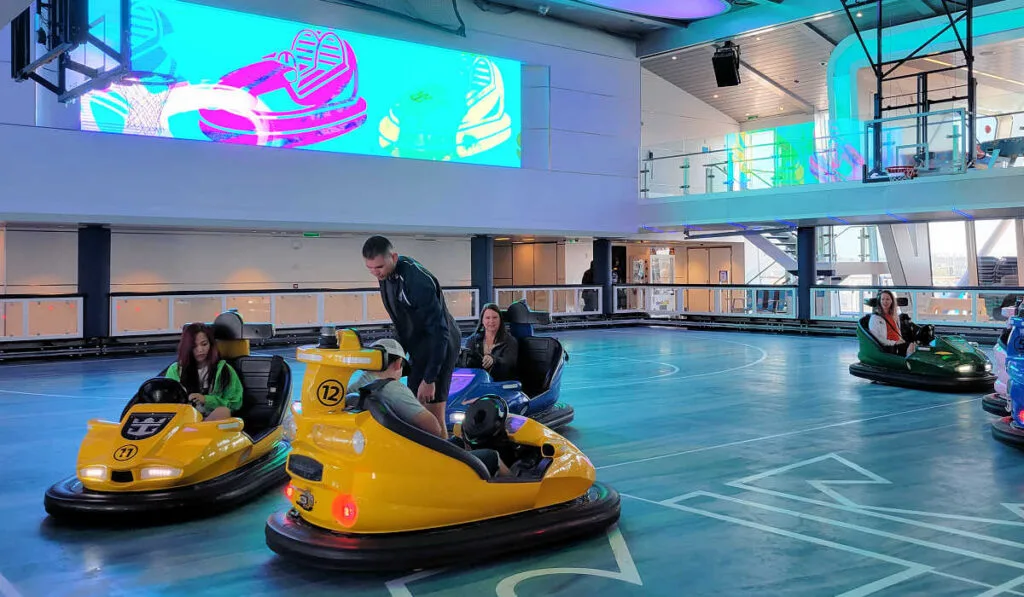 More significant real estate also means more restaurants. Not only are there significantly more inclusive eateries but additional specialty restaurants. Having eaten at many paid dining rooms, I can tell you the service is always impeccable, the selection impressive, and the cuisine outstanding.
So, the pros and cons of a large vessel are as follows:
Pros
Mega sized cruise ships have more amenities and activities
Generally, a more recent ship
A more extensive selection of entertainment
More specialty restaurants and inclusive eateries
Suitable for families
More swimming pools
Cons
Less intimate
Can't access narrow waterways and small fjords
If the dock is small, you may need to tender
Since most larger ships are newer (especially mega-ships), they may be more expensive
Some activities require an additional fee
Longer waits and bigger crowds
Generally, a nosier experience
Less private time
Examples of large and mega-ships:
Celebrity Eclipse, Edge, Equinox, Infinity, Reflection, Silhouette, Solstice, and Summit
Carnival Pride, Glory, Magic, and Breeze
Disney Magic and Wonder
Cunard Elizabeth, Queen Mary 2, and Victoria
All Princess, Royal Caribbean, Disney, Cunard, and all Norwegian ships except Norwegian Sun
Holland Eurodam, Koningsdam, Nieuw Amsterdam, Nieuw Statendam, and Rotterdam
Itinerary Selects Ships Size
Regardless of your preferred vessel size, some itineraries only use expedition or smaller ships. Typically, world cruises of 50 days or more are only offered on smaller or mid-sized ships because the average person can't book a lengthy cruise due to work, cost, etc.
Remote regions like Antarctica, the Amazon jungle, and the Galapagos Islands also use expedition to smaller vessels. In some cases, protected areas only allow tiny vessels to visit to ensure it leaves no impact on the environment.
Final Thoughts
Small or large, cruise ship size does matter depending on your need for privacy, children's programs, mobility, and preferred amenities. So, whether you want a state-of-the-art spa, more dining choices, or the ability to port in tiny towns, cruise lines cater to everyone's needs.
Personally, I choose an itinerary, then select the best ship for my needs. Some passengers are loyal to certain cruise lines and ships, so the itinerary becomes the bridesmaid.
Do you have a preference for bigger, mid-sized, or smaller ships? And what's your reasoning? Leave a comment below. I'd love to hear from you.
Happy travels ~ Karen